italian sausage lentil chili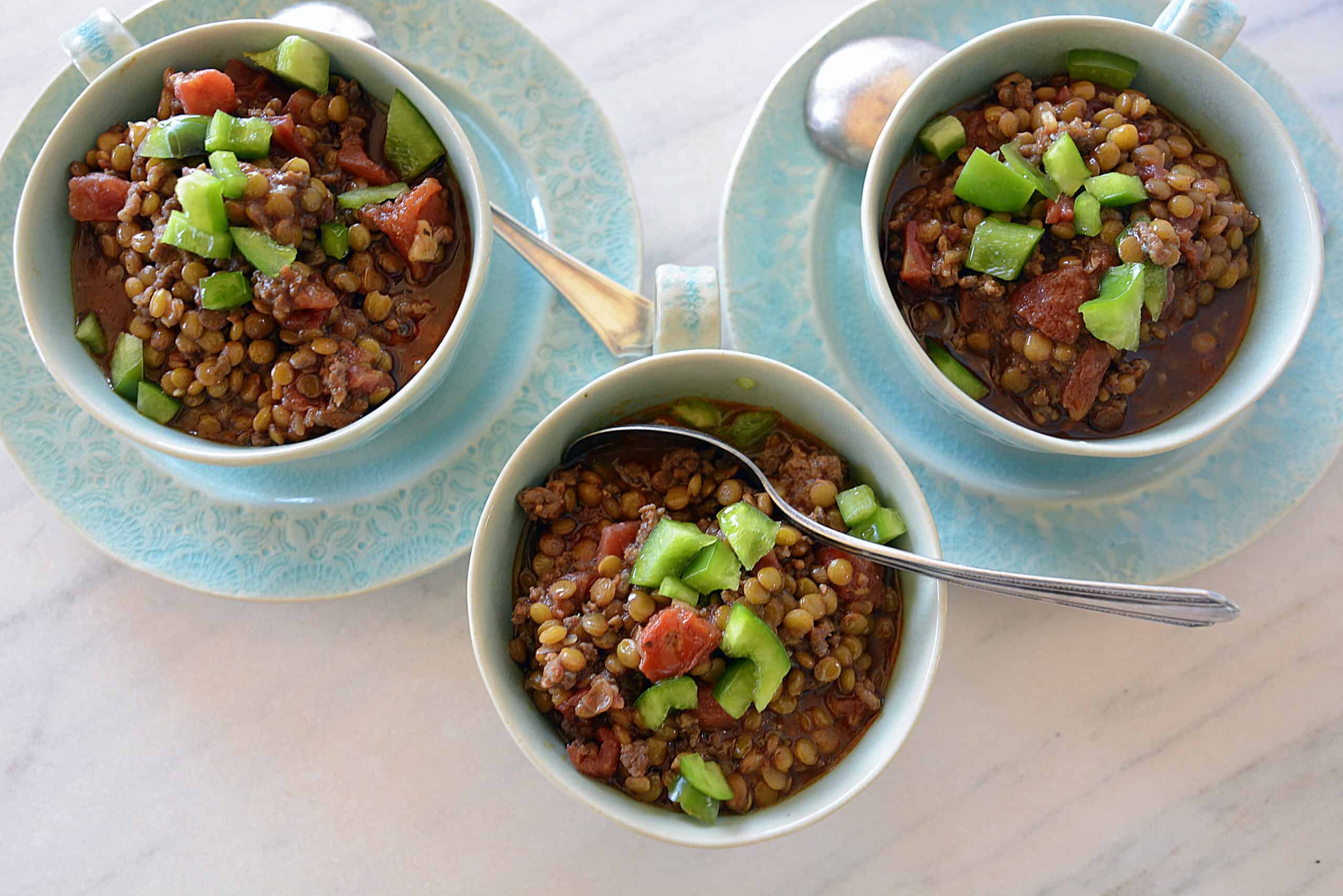 Who doesn't love a great bowl of chili. And, once you taste this Italian Sausage Lentil Chili, I think you'll convert to these cute legumes!
Easy Lenti Chili
Hey, don't think that this Italian Sausage Lentil Chili is just for chilly night like in Fall and Winter. No, this is a chili that you can eat year round! It's not only full of flavor and interesting textures, but it's using the beautiful French lentil that cooks so much more quickly than the regular and larger legume.
Lentil Chili Slow Cooker
Now I have intentionally written this recipe to use a heavy pot, preferably a Dutch Oven pot
But if you want to use a muti-cooker, InstaPot or slow cooker, no problem. These appliances are great for many recipes.
Lentil Turkey Chili
I just think this lentil chili needs the loving care and little bit of time on the stove top in a Dutch Oven pot. And, this doesn't happen with a slow cooker or instapot.
Now, I'm using sausage because it's packed with flavor, but if you want to use ground turkey, no problem. What I would do, however, to get more flavor (ground turkey is lacking in flavor because of low fat content) you might want to add some finely chopped pepperoni.
Dutch Oven Chili on Stove
If you don't have a Dutch Oven pot, you can use another heavy deep pot. I've highlighted some of my favorite Dutch Ovens after this recipe. I think it's a fabulous addition to your kitchen if you don't have one.
If you're looking for an easy version of Kung Pao Chicken, then I've got it for you. Just sayin'! oxox ~ally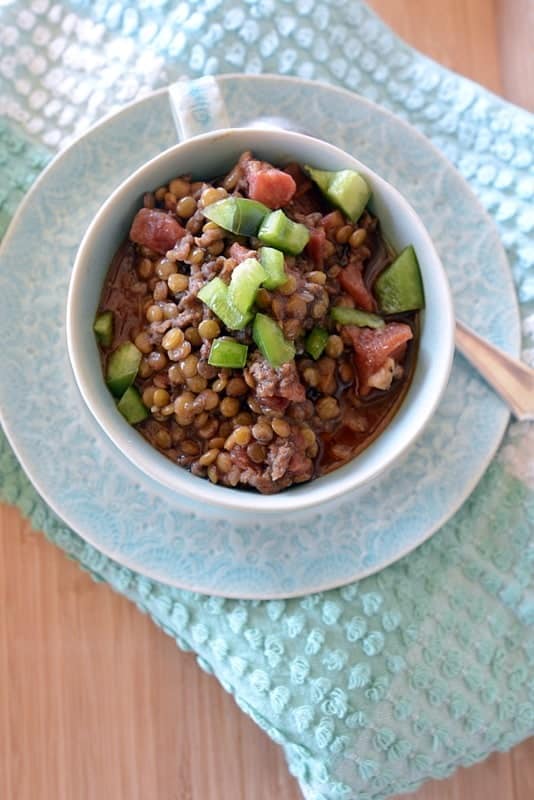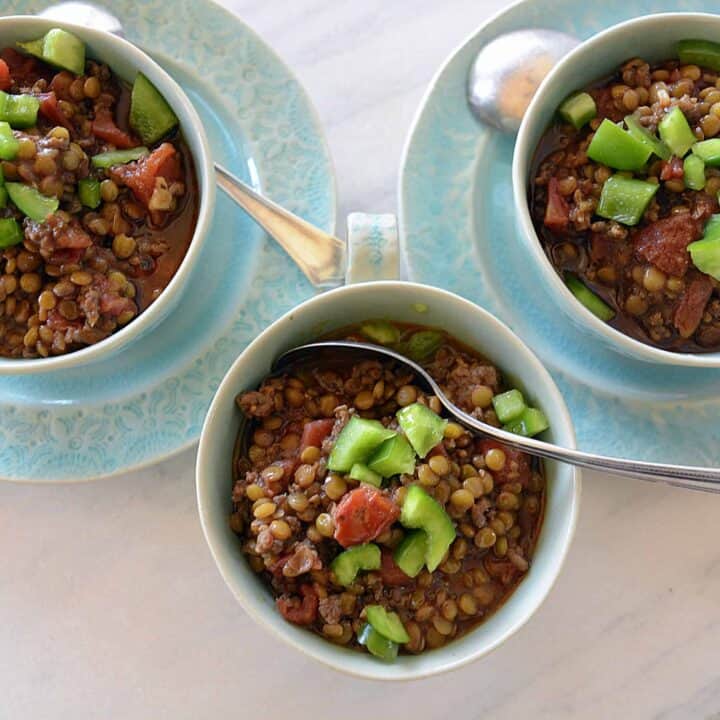 italian sausage lentil chili
Yield: 6 maybe 7 if you use small bowls!
Ingredients
¼ cup bacon drippings
1 cup sweet onions, diced
1 lb. Italian sausage, mild, ground, or crumble into pieces
1 tsp. ground cumin
1 (1.25 oz.) chili seasoning mix
2 cups dry lentils
2 cans (14.5 oz.) tomatoes, diced
32 oz. vegetable broth
1 ½ tsp. sea salt
1 ½ tsp. white pepper
1 cup green peppers, diced
Instructions
In a heavy pot (medium to large size) over medium heat, add the bacon drippings and onions. Sauté about 3-5 minutes. Add the sausage and brown breaking into crumbles. Add the cumin and chili mix and blend well.
Add the lentils, diced tomatoes, vegetable broth, salt and pepper and blend. Cover, reduce heat to medium low and cook for 45 to 60 minutes stirring occasionally. Turn heat to simmer and let the chili 'rest' for about 15 minutes or until ready to serve. Serve with diced green peppers on top.