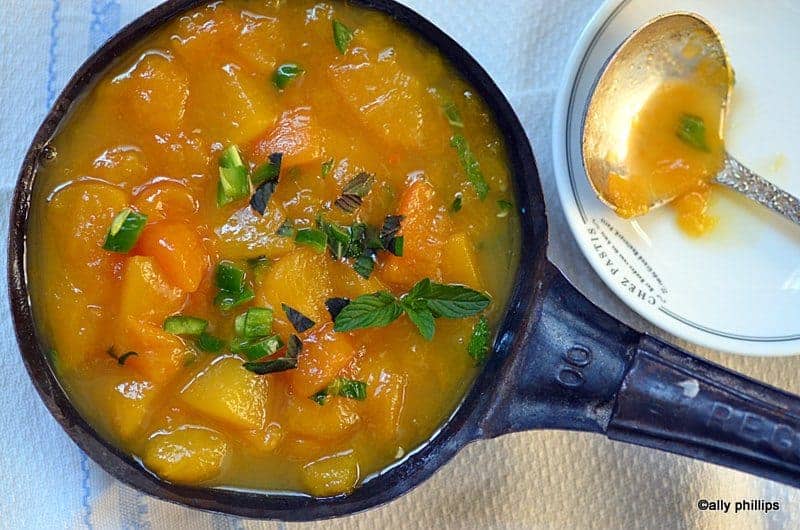 The peaches you get in the jar from Dole Packaged Foods are just perfect for creating new and fun recipes. Now don't get me wrong, just opening the jar and eating the peaches naked or with cottage cheese or yogurt is divine, but when you push the boundaries out a tad bit and look at new ways you can use these fruits to make other things more nutritious then you truly realize the value, price wise and health wise, of this product.
I wanted to create something with a slight kick. Not too sweet. Something that would be thick and have a subtle creaminess. Something that I could taste and feel like I was eating my grandma's peach pie.
And, what I came up with is dang close to that, it's scary! Plus it's super versatile. After I made this salsa, I buttered and grilled some English muffins and topped them with it~yeppers, it was devoured. Then I had made cheesecakes for friends. Oh, it's the perfect topping for these individual cheesecakes!
So I put the spicy peach salsa on as the topping. Now there's no reason I can't go back to my basic cottage cheese or yogurt and have it even more divine~aahhhhh, thank you Dole!
This recipe is sponsored by Dole. For a full disclosure~click here.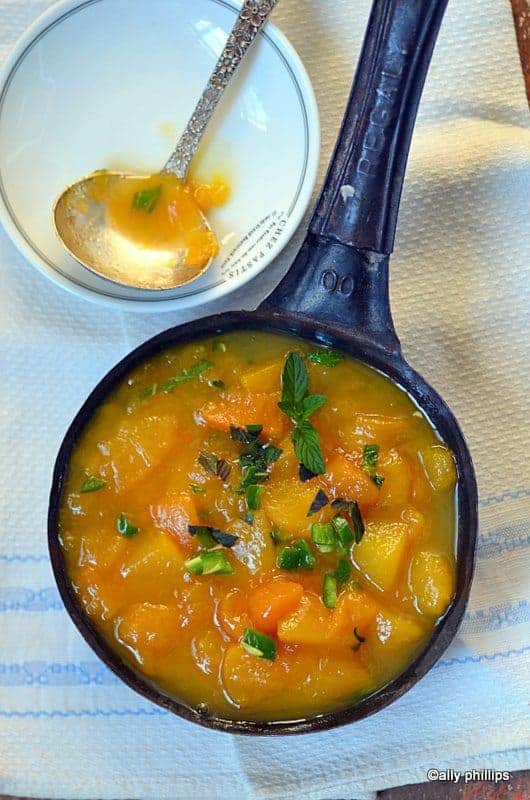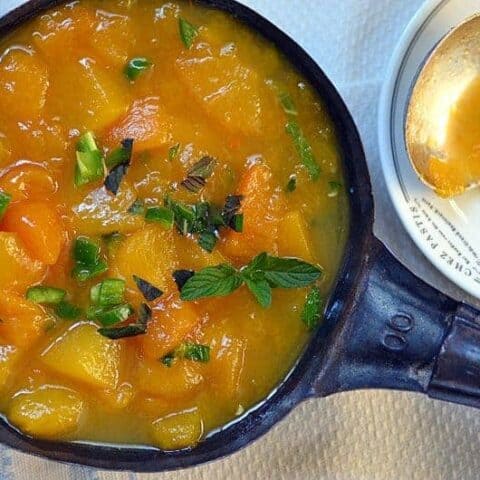 spicy peach salsa
Ingredients
2 jars (23.5 oz. each) Dole peaches in juice (divided)
¼ tsp. sea salt
6 oz. Dole pineapple juice
¼ cup honey
¼ cup lime juice
1/3 cup coconut milk
1 tsp. serrano pepper, minced (leave some of the seeds for heat)
1 Tbl. fresh mint, chopped + more for garnish
Instructions
In a heavy medium sized sauce pan over high heat, put 1 ½ jars of Dole peaches with the juice from one jar and about half the juice from the second jar. Drain the remaining peaches and cut into 3-4 bite size pieces each. Set aside.

Bring the peaches/juice to a roaring boil. Add the salt, pineapple juice and honey, blend and keep boiling (heat at high to medium high) for about 20 minutes (uncovered). The mixture will get frothy on top; stir occasionally.

Add the lime juice, reduce heat to medium high/medium and continue to cook (mixture will be at a simmering boil) another 15-18 minutes or until volume is reduced to about half and it's thickened.

Add the cut up peaches, peppers, drizzle in the coconut milk, blend well. Reduce heat to medium and cook another 8-10 minutes. Remove from heat and let it cool. Add the fresh mint when ready to serve.