buttermilk mint bleu cheese dressing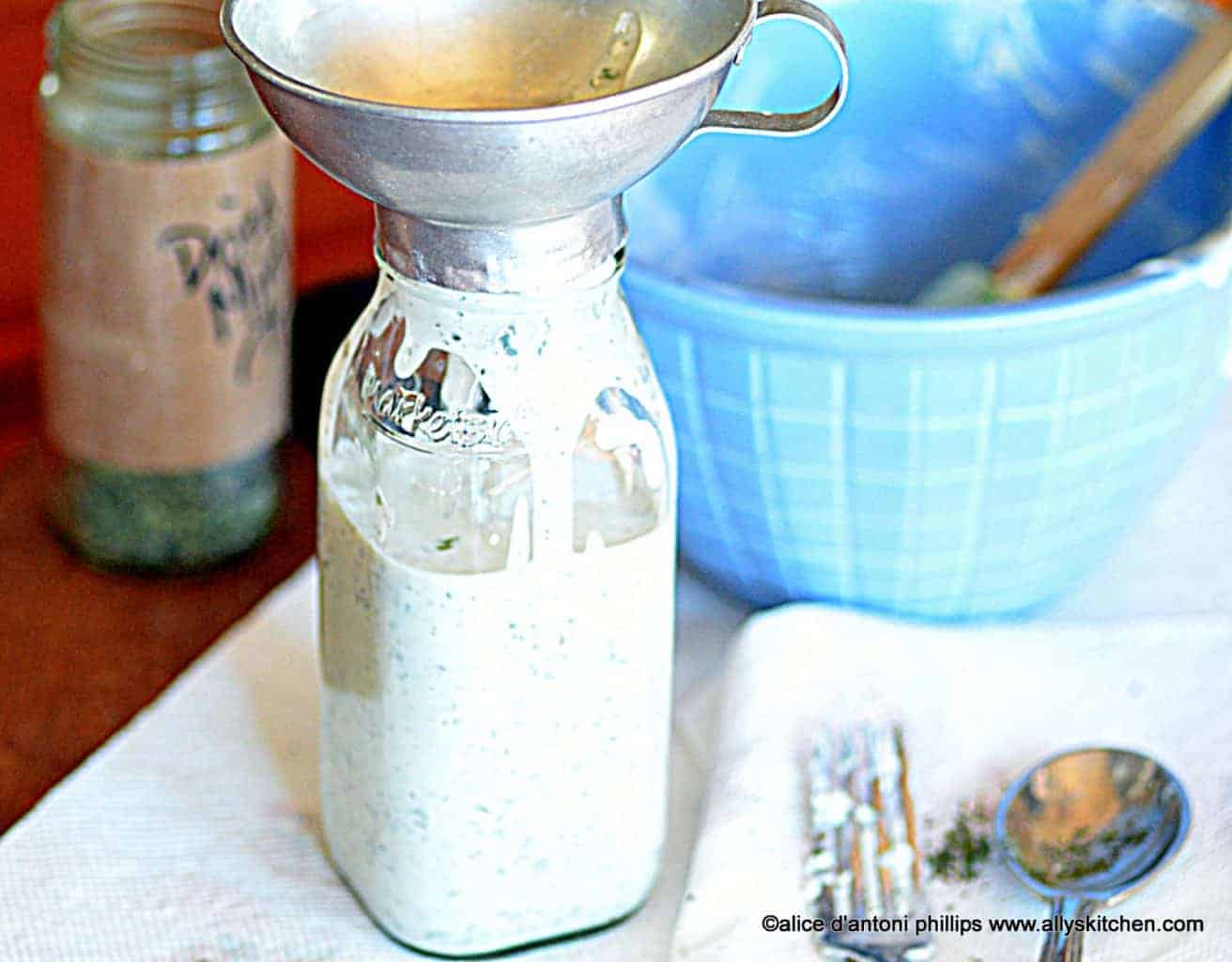 One of my favorite cheeses is bleu~~and it's first-cousin gorgonzola~~and, well, I adore white cheddar and Gruyere, and, oh oh, brie and gouda and raclette and more~~you get the idea, I'm a cheese lover! I love to add herbs and twists to my dressings, which are just so very easy to make and usually much healthier for you. This version of bleu has a robust addition of dried mint (I dry my own from my herb garden, and keep it in the freezer to maintain that fresh scent.)
Expand your thinking about bleu cheese dressing beyond just a salad~~think of it as a dipping sauce for raw veggies, a sauce for roasted veggies, include it in your mashed potatoes or atop your baked sweet or any other kind of potato. The tart, slightly acidic, and saltiness of the bleu just makes so many things better!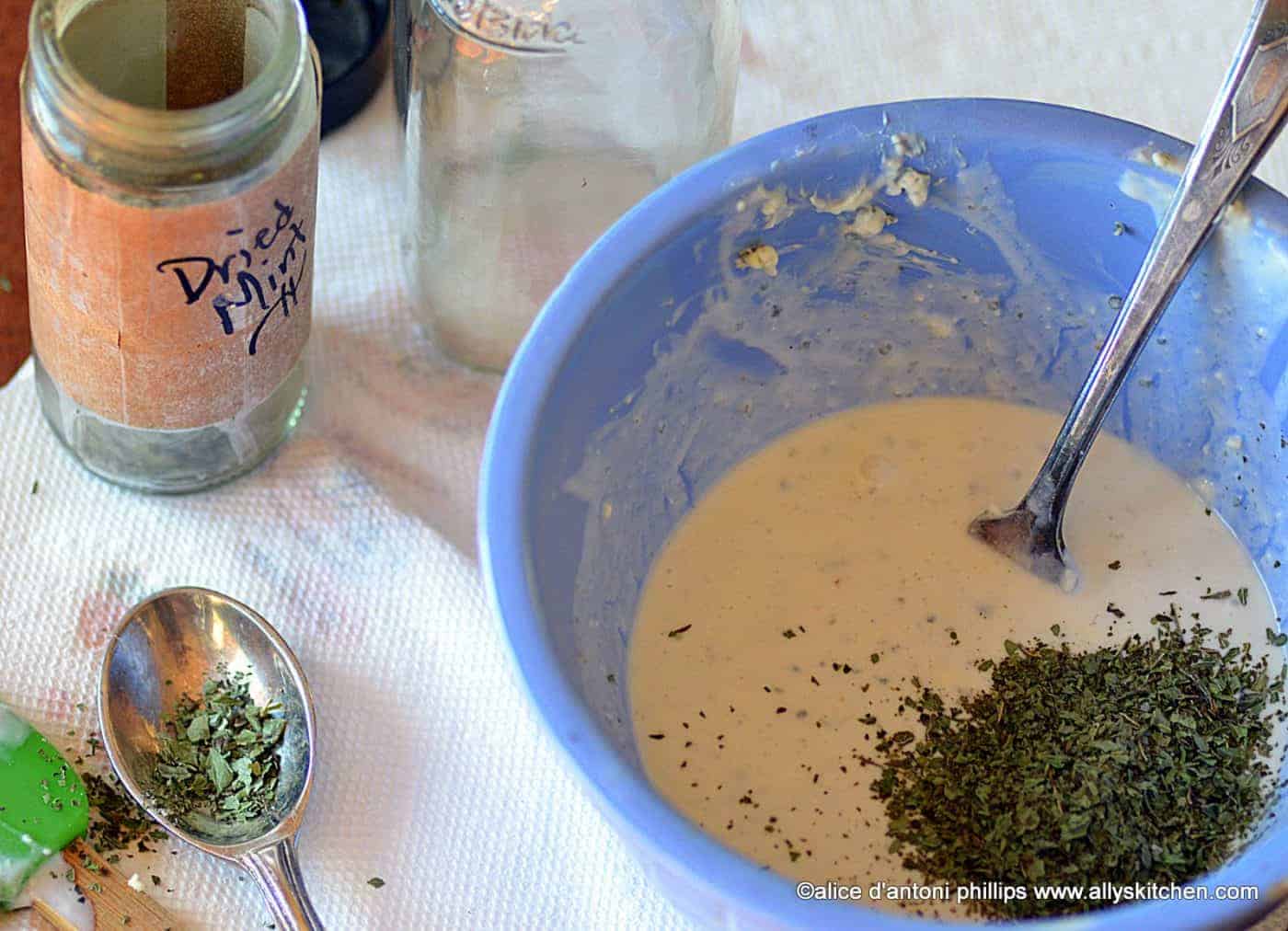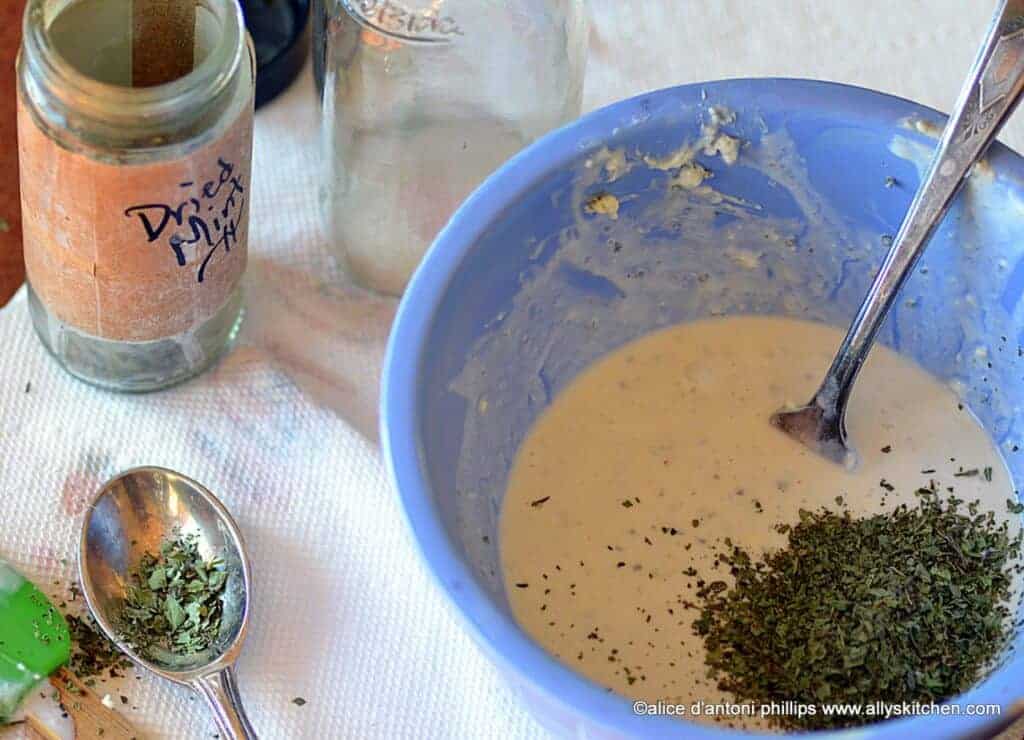 Makes: About 1 ½ cups
What you need:
1 cup buttermilk
½ cup Greek yogurt, plain
1 cup crumbled bleu cheese (buy the block and crumble yourself—Costco has a great bleu)
1 tsp. sea salt
2 Tbl. dried mint
1 tsp. fresh cracked pepper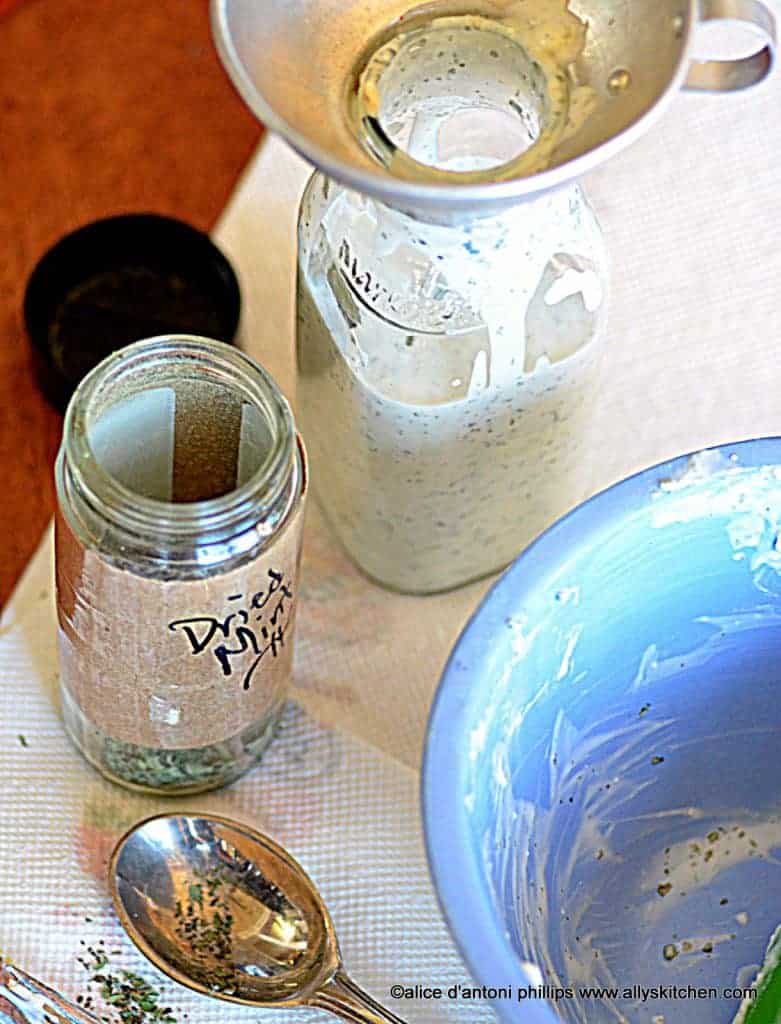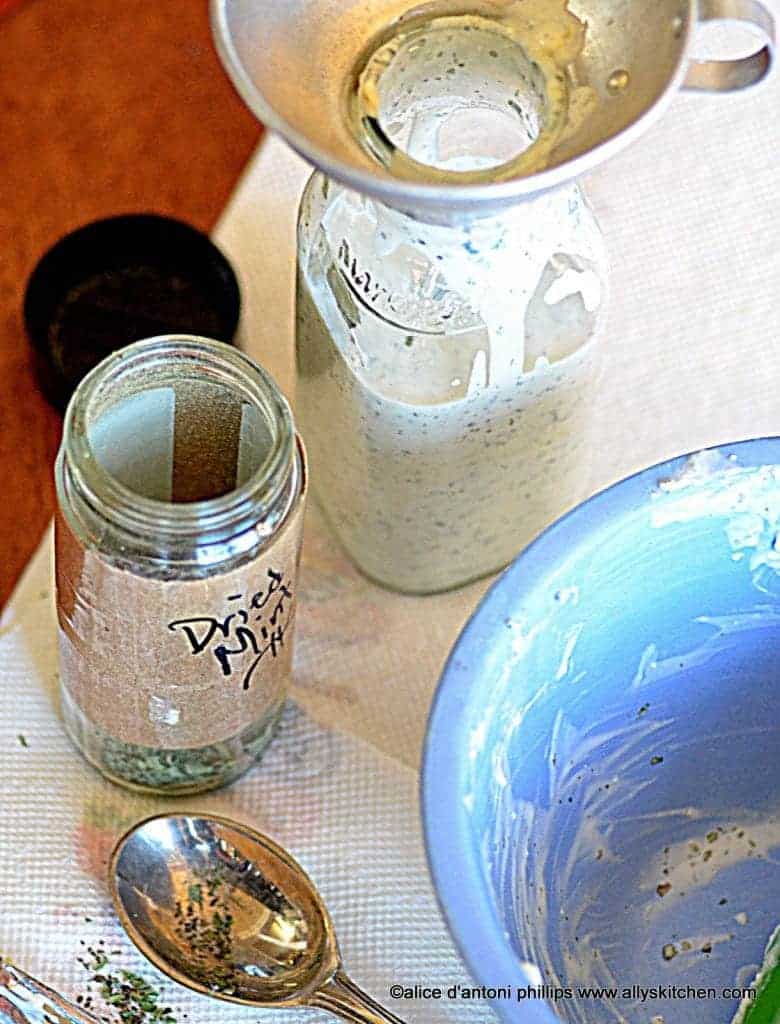 What you do:
Combine all the ingredients into a bowl and mix together. Let it come to almost room temperature and break apart the bleu cheese chunks with a fork.
Refrigerate until serving or using.
©alice d'antoni phillips www.allyskitchen.com