easy crustless baked lemon cheesecake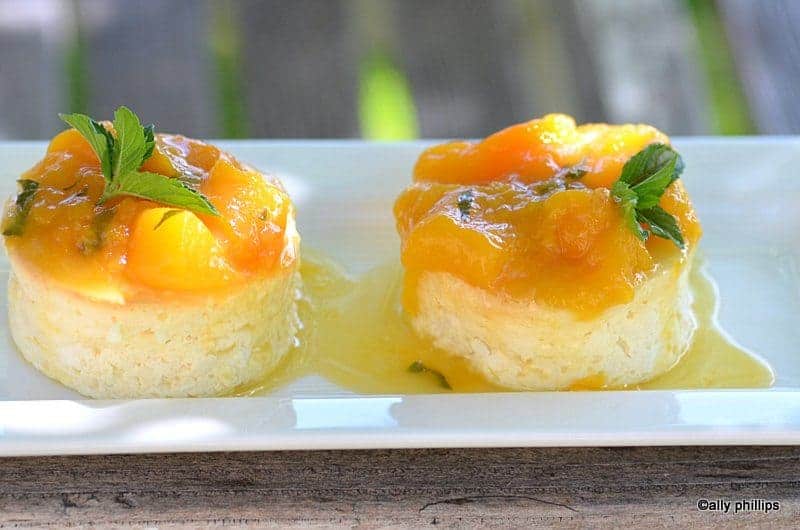 Easy crustless baked lemon cheesecake made in ramekins. Served individually! Each topping can be different. Guaranteed creamy and delicious!
Crustless Cheesecake
Now I love my crusts. The crunch and the crispy. And, sometimes nutty.
But, how about giving up your crust and still having the creamy and delicious? That's what we're doing in this easy crustless baked lemon cheesecake made in ramekins.
Easy Cheesecake Recipe No Crust
You will never know you're missing a 'crust' on these dainty refreshing creamy and, oh, so so boholicious lemon cheesecakes! They're very simple to make.
Easy Crustless Cheesecake
Basically, you're going to use one bowl and a hand mixer. Then bake in your ramekins, and when you remove from the oven, bowls of luscious, not too sweet, cheesecake.
Easy No Crust Cheesecake Recipe
Toppings can be your exploration into whatever you want. Mix some sugar and spices, like cinnamon, nutmeg, cardamom, and/or allspice, sprinkle on the top.
Crustless Lemon Cheesecake Bars
Or you might want to go with a spreadable fruit, maybe fresh berries, a drizzle of balsamic glaze. Yes, the ways to top off these just the right size cheesecake servings are endless!
Crustless Baked Lemon Cheesecake
I decided to top with the spicy peach salsa because I wanted just a hint of heat as in spiciness contrasting with the creamy tart lemon. Go ahead experiment with an adventurous palate!
Easy Crustless Lemon Cheesecake
For a long time, I really thought making cheesecake was something above my pay grade. In other words, I thought it was way too difficult to execute. Not so! Cheesecake, and I'm talking about the more earthy organic appearing cheesecakes, albeit amazingly delicious, are easy. Just check out some of these other recipes!
Chocolate Banana Cheesecake Bites
Blueberry Lemon Cheesecake Bars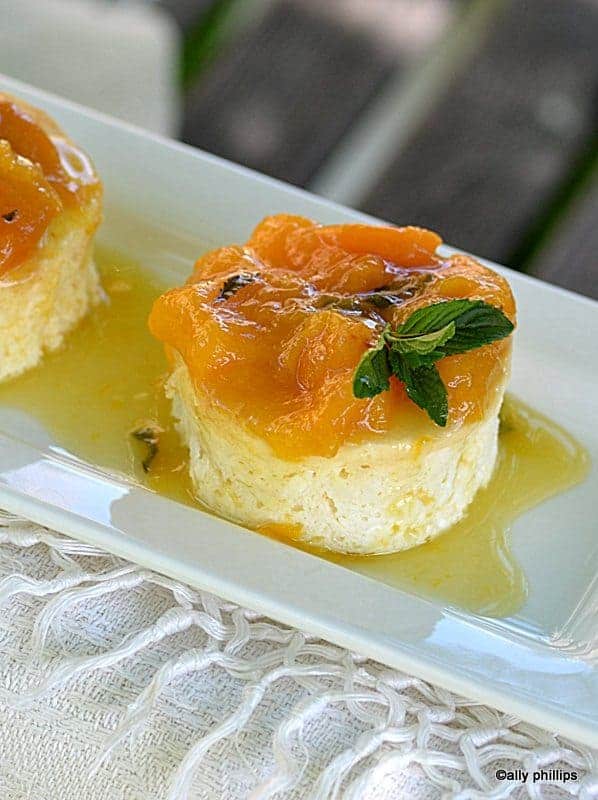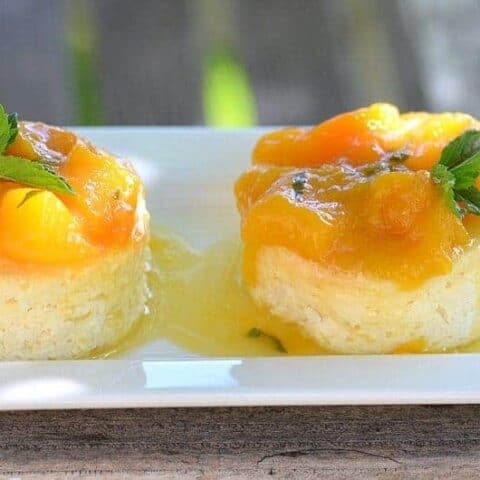 easy crustless baked lemon cheesecake
Yield:
Makes 12-15 3-4" ramekins
Ingredients
Preheat oven to 325
½ cup Greek yogurt, plain
2/3 cups cottage cheese
1 cup whipped cream cheese, room temperature
½ cup sweetened condensed milk
½ cup sugar
1 egg + 2 egg white, beaten together
¼ cup lemon zest
¼ cup lemon juice
1 tsp. lemon extract
2 Tbl. flour, regular
Instructions
In a large mixing bowl, combine the yogurt, cottage cheese, cream cheese and blend together using a hand mixer for about 90 seconds to 2 minutes (you want to incorporate these first 3 ingredients well.
Add the sweetened condensed milk, sugar, and egg mixture blending everything together with a mixer on low speed for about 90 seconds. Add the lemon zest, juice, extract and sift in the flour. Blend well.
Coat ramekins with cooking spray. Put on a cookie sheet. Fill each about three-fourths full. Put this tray on the oven rack. Take 2-3 cups of water and pour on to the cookie sheet creating a steam bath for the ramekins.
Bake in a preheated 325 oven about 25 to 30 minutes or until a toothpick basically comes clean from the center. Remove to a cooling rack for a couple of hours then refrigerate for about 3 hours before serving.
To remove the cheesecakes, take a butter knife and gently scrape around the cheesecake. Invert on to a plate. Serve with your favorite topping(s)—fruit, fruit spread, Greek lemon yogurt, a drizzle of chocolate ganache, ice cream, whipped cream—whatever makes you happy!
Notes
Each oven has its own personality. To know if your ramekin cheesecakes are done, do the toothpick test after about 25-28 minutes. If it's basically clean, great. If not, let it cook a few minutes longer.
Remember, they will continue to 'cook' once they're out of the oven and cooling. Of course, a tad bit of creaminess in the center never hurts, right!