dead sea granola cookie mounds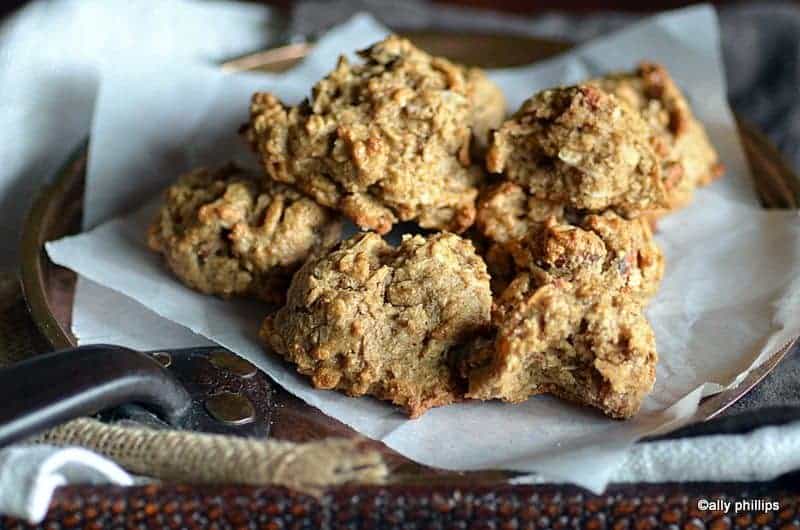 One thing that I'm kinda known for in my cooking is stretching recipes into other ideas and dishes. I have a word for that. It's called 'boho'ing' a recipe or dish. I mean isn't that what food's all about~a basic recipe, then creating new versions or variations using this basic recipe. Now you know it's great when you don't even realize that it's been 'boho'd!
I recall once hearing Ree Drummond (The Pioneer Woman) speak and someone asked her how she got inspiration for new recipes. She said the same thing. She changes up a recipe a little and has another~she went on to say that she had at least 10 kinds of lasagna! That's what these dead sea granola cookie mounds are~a variation of a quintessenial oatmeal cookie, only waaaayyyy better!
Now with this recipe you'll need my amazing, yes, it is amazing, recipe for 'Dead Sea Granola'~it's on page 91 of my cookbook Ally's Kitchen~A Passport for Adventurous Palates. Now rather than you thinking, 'ok, ally, so now we have to buy your cookbook to make this cookie recipe?' I want you to think, 'oh, wow, ally, now that I have your cookbook, I'm looking forward to all the new recipes you'll be creating using things from your cookbook!' In essence, my cookbook, has so many great recipes that I can change up a bit, add new facets of flavors and ingredients and have for you even more ideas using it!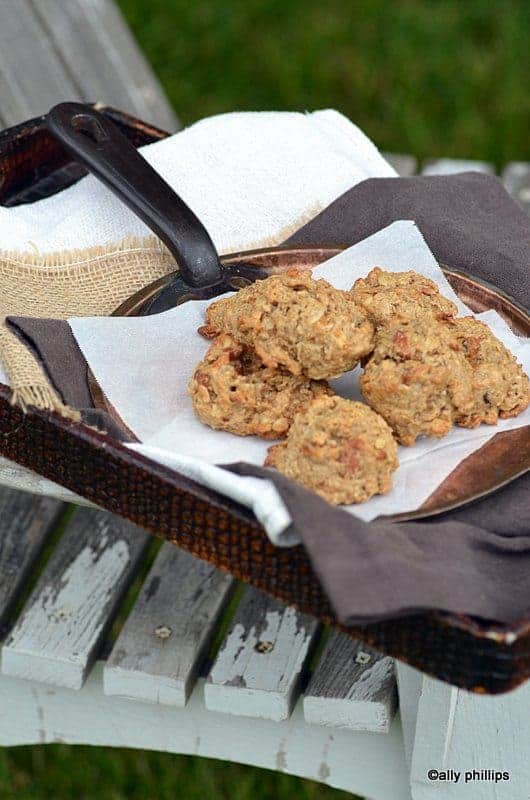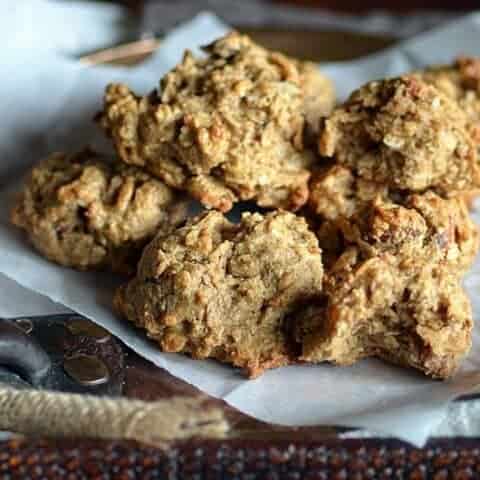 dead sea granola cookie mounds
Ingredients
Preheat oven to 350
!
3 cups dead sea granola (recipe is in my cookbook, page 90)
2 tsp. baking powder
1 ½ cups oat flour
¼ cup sugar
¾ cup coconut milk
¼ cup fig spread
1 egg, beaten
!
!
Instructions
In a large mixing bowl, combine the granola, baking powder, oat flour and sugar and toss together. Mix together in a small bowl the coconut milk, fig spread and egg. Blend this together well then add to the dry ingredient and blend into a thick batter.
!
Use a large (about 4-6cm) spring form scoop spoon. Dollop onto a cookie sheet lined with parchment paper.
!
Bake in a preheated 350 oven about 12-14 minutes. Remove and let cool.
Notes
You can find my cookbook on Amazon.com and at B&N Online It's Ally's Kitchen~A Passport for Adventurous Palates