cherry & blackberry galette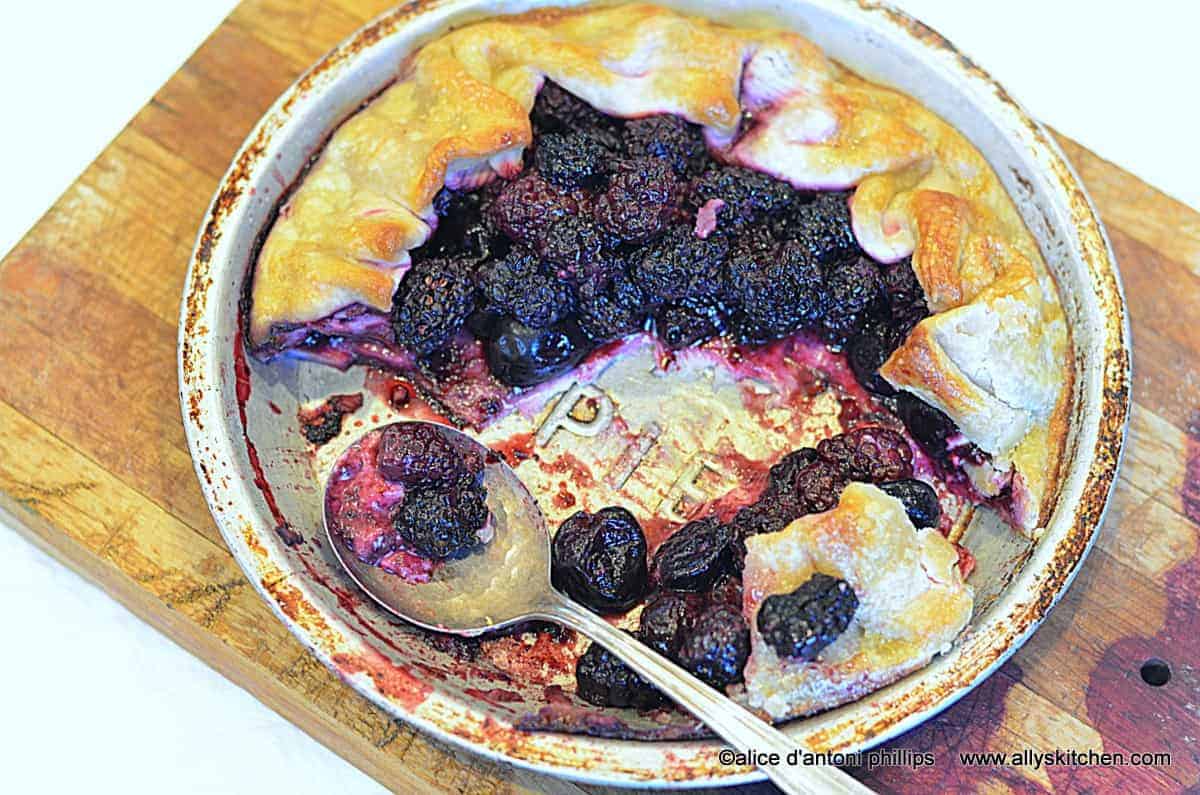 Thanks to Dole Sunshine for partnering with me for this post! I am the creator of this recipe and for the description and information that follows. For a full disclosure, click here!
Anytime you mix juicy cherries with explosive sweet large blackberries, you have a tornado of great tastes!  And, just to make it a little easier for you, since it's all about the fruit, I'm giving you a shortcut. Enjoy and dazzle your family with this warm lusciously boholicious dessert. Be sure to top with some whipped cream or ice cream to go outrageously decadent!  Galettes are elegantly imperfect which is the way food should look and taste in my book!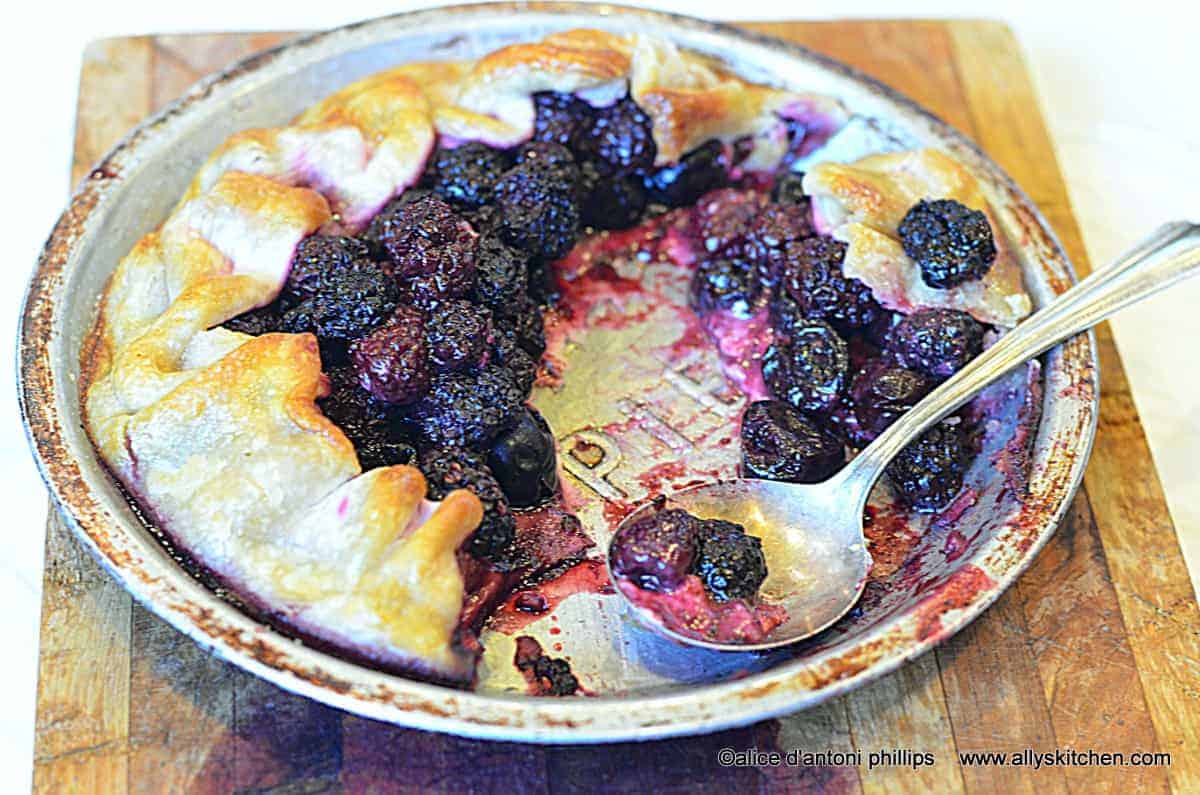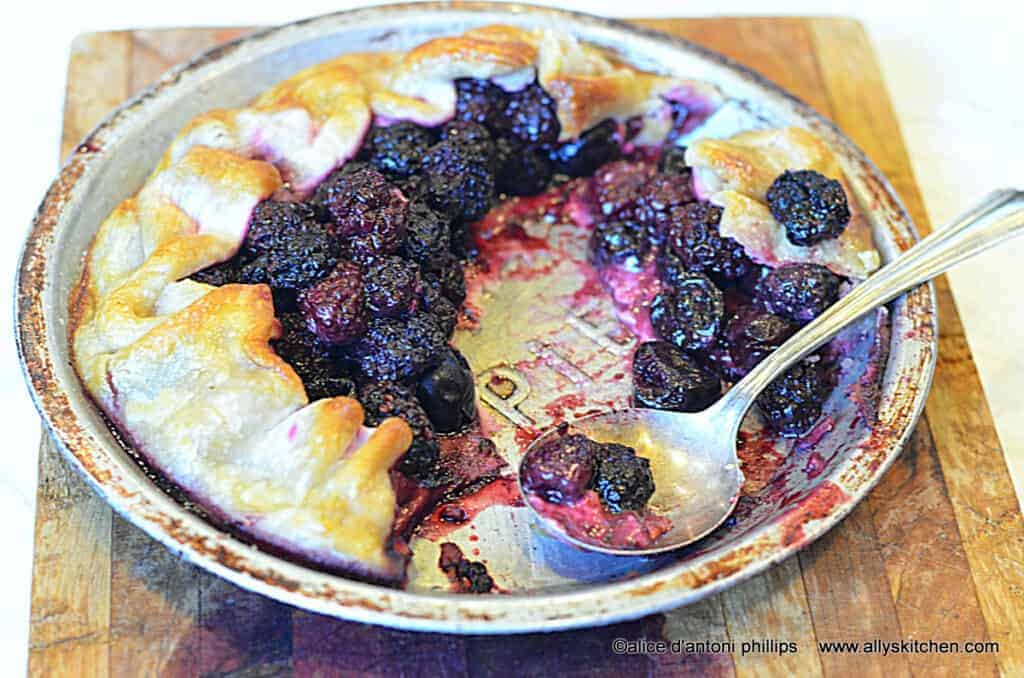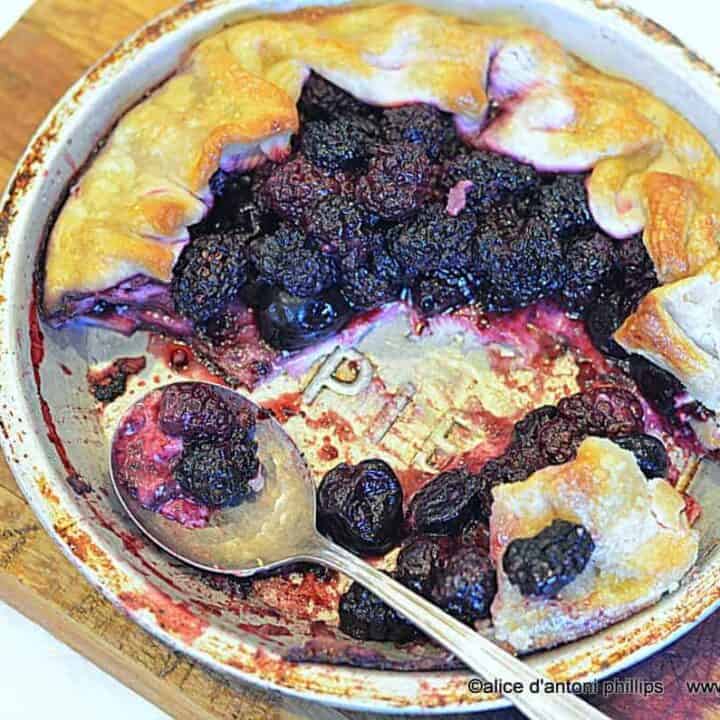 cherry & blackberry galette
Ingredients
Preheat oven to 350
1 roll-out packaged (refrigerated) pie crust
2 cups Dole Sunshine frozen blackberries
2 cups Dole Sunshine frozen cherries
2 Tbl. flour, all purpose
1/3 cup sugar
2 Tbl. butter, salted, cut into 4-6 small chunks
1 beaten egg
Instructions
Coat the pie pan with cooking spray. Roll the pie crust out and place in the pan leaving the edges hanging over. Gently mold into the bottom and sides of the pan.
In a medium mixing bowl, combine the blackberries, cherries, flour and sugar. Toss and blend. Pour into the pie pan. Dollop the butter. Pinch together the overlapping remaining crust around the fruit. Using a pastry brush coat the crust with a layer of the egg wash.
Bake in a preheated 350 oven about 40-45 minutes. Remove and let cool. The juices will be runny but that's ok because you can tilt the pie plate and scoop some into each serving!