strawberry watermelon smoothie bowl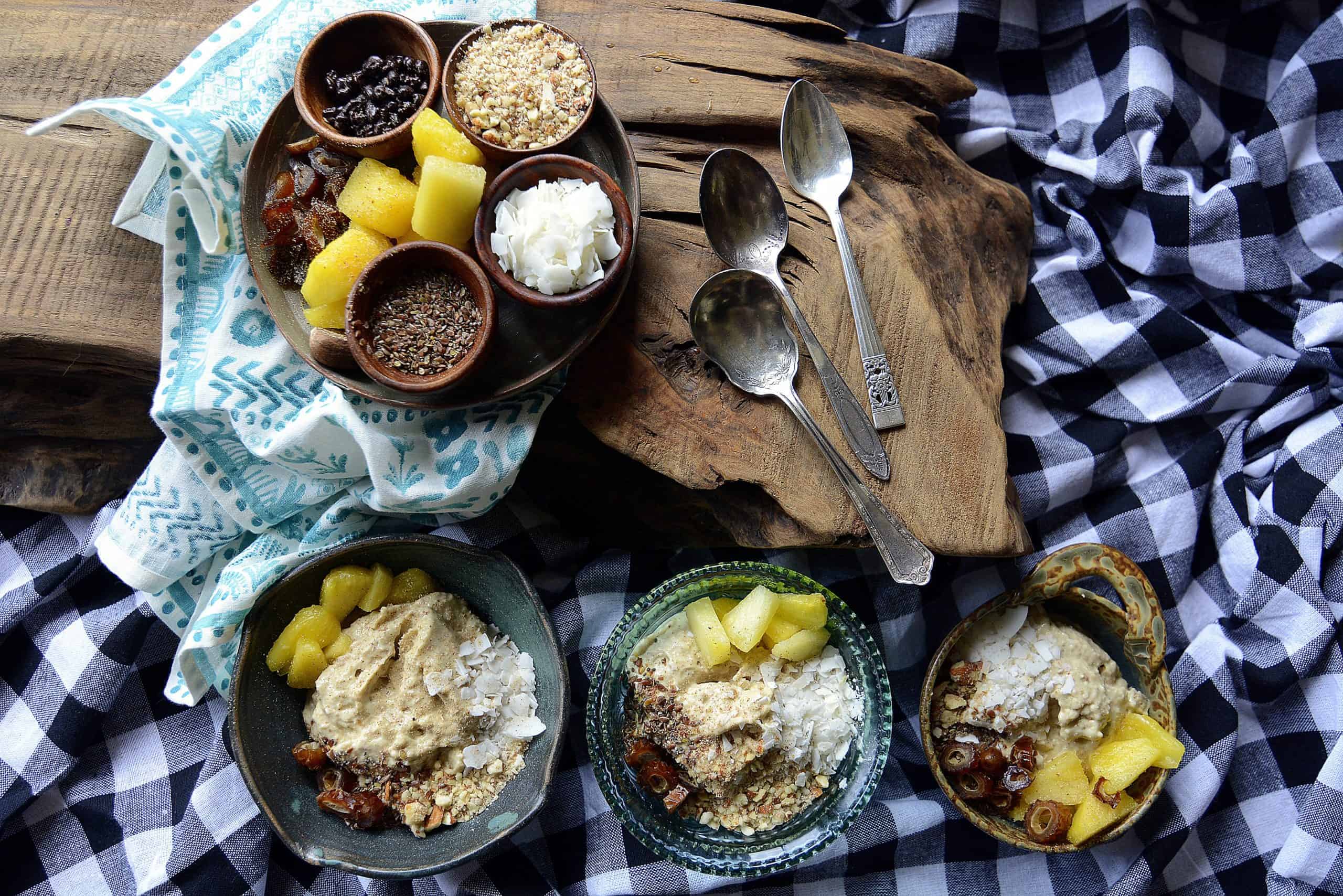 Thanks to Dole Packaged Foods for partnering with me for this strawberry watermelon smoothie bowl! I am the creator of this recipe and for the description and information that follows. For a full disclosure, click here!
Why I Love Crafted Smoothie Blends
I cannot tell you how much I love love Dole's new Crafted Smoothie Blends! Why do I love them?
They're four versions of fruit, veggie and herb mixes. And, some with spices!
They're packaged in convenient 8 ounce packages.
They are guaranteed to be fresh frozen fruit, and you get large nice chunks.
You can create artisan smoothies in no time at all!
And, when I make smoothies, I make a lot of it because these smoothies will keep refrigerated for a couple of days. No kidding. I just put them in Ball or Mason jars and in the refrigerator. Now, I KNOW these smoothies are exceptionally delicious and nutritious. Just check out the ingredients. Another way I know is that I've taken them to share with my yoga friends after class, sometimes as many as 20 yoginis, all standing around sipping refreshing smoothies after a good workout. And, I recently took a large batch to my physical therapy. Yep, got a bum shoulder and am doing PT for it, so I thought why wouldn't everyone there love a little 'Ally Love' that could do nothing but perk up their healing process! And, I was right! From folks who were nearly octogenarians to Millennials, all of there for one reason or another, loved a sip of a healthy refreshing smoothie.
Next time you host a dinner party, instead of 'dessert' set up a smoothie bowl bar like I've created here. Let everyone fill their bowl with toppings of their choice. No one will leave feeling guilty for eating too much sugar or sweet stuff. Just good fruit and ingredients that give unexpected delight! xoxo ~ally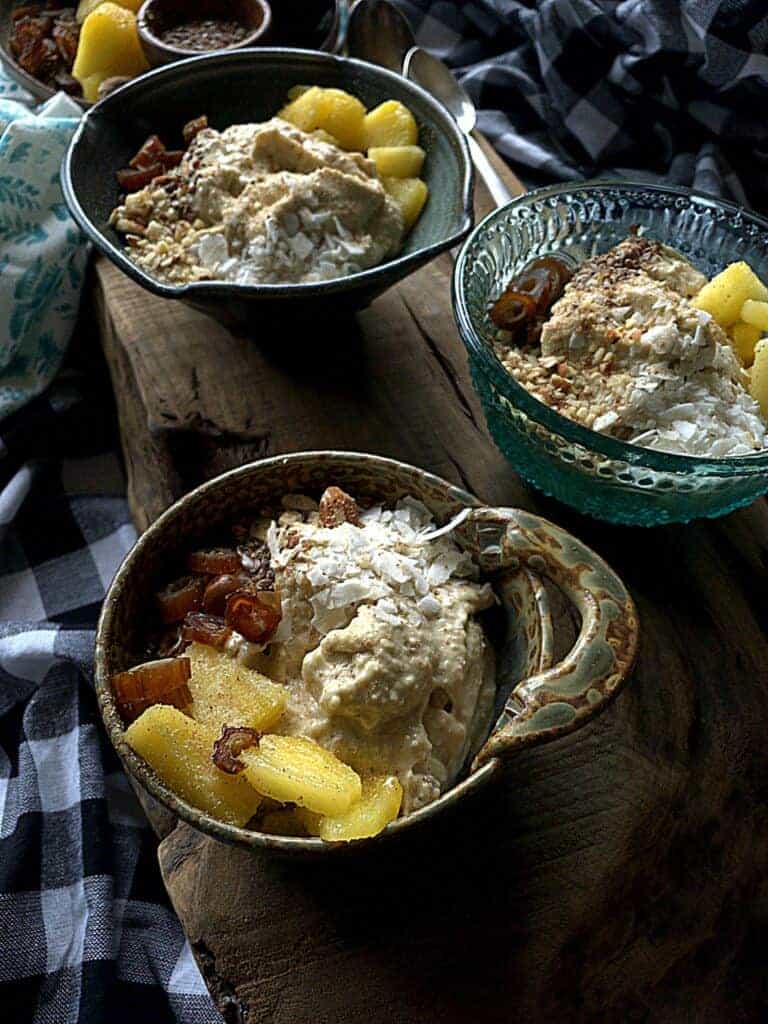 strawberry watermelon smoothie bowl
Yield: Makes 4 (about 8 oz.) servings
Ingredients
¾ cup almonds, ground in food processor, divided, reserve 3 Tbl. for topping garnish
¼ cup milled flax and chia seeds, plus more for garnish
1 avocado
8 dates, pitted, divided, slice two into thin rounds for garnish, cut six in halves for smoothie
1 (8 oz.) package Dole Packaged Foods Craft Smoothie Blend Strawberry Watermelon
1 ½ cups Dole Packaged Foods Gold Pineapple Chunks, frozen, divided
1 (5-6 oz.) container coconut yogurt (I suggest Yoplait French Style Yogurt/OUI/Coconut.)
GARNISH/TOPPINGS:
Freshly grated nutmeg
Milled Flax & Chia Seeds
Dole Packaged Foods Pitted WholeDates, thinly sliced in rounds or buy the diced dates
Organic Coconut, unsweetened, organic
Cacao Nibs (i.e., Trader Joes)
Instructions
This smoothie bowl can be made in a food processor, blender, Vitamix. Your choice. I used a food processor.
Combine in a food processor the ground almonds (less three tablespoons for garnish/topping), flax/chia seeds, avocado (scooped out), six dates, the frozen smoothie blend (8 oz. packet), one and one-fourth cup frozen pineapple chunks, and the yogurt. Blend into a thick creamy mixture. Scoop into serving bowls.
Top with a few sliced dates, coconut, pineapple chunks (slice larger chunks into 2-3 smaller pieces), flax & chia seeds, and/or cacao nibs (optional) and a dusting of freshly grated nutmeg.