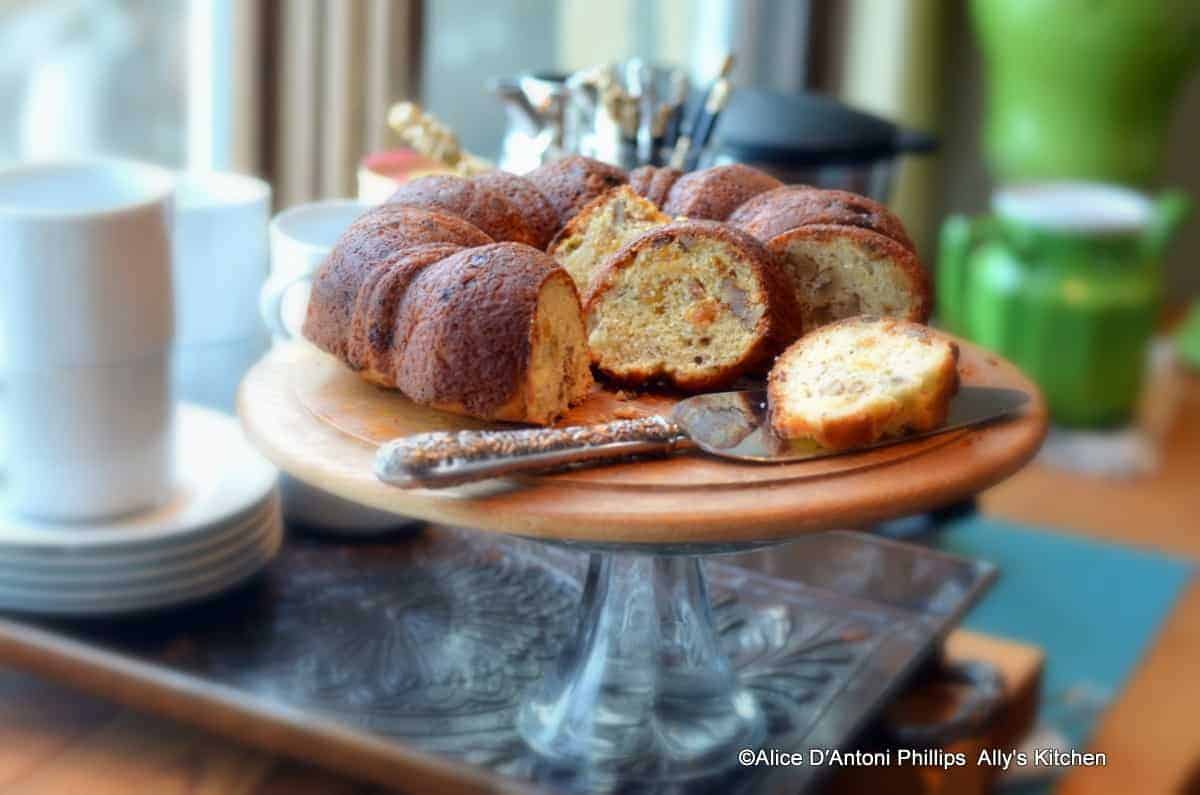 The only gluten-free banana bread recipe you'll ever need. 1 bowl, simple ingredients, so moist, hearty, and delicious.
GF Banana Bread
So it's been all about gluten-free banana buttermilk bundt cake for the past few weeks. Plus, tomorrow, I'll be sharing cookie swap recipes with over 500 other food bloggers; keep an eye out for that!
Banana Yogurt Bread
Is Oatmeal Cranberry Nut Breakfast Cake (Gluten-Free) still on the menu? Is there something that still exists? It is, of course. One of the most popular questions I get about my healthy banana bread recipe is, "Can I make this with almond flour?" I created this gluten-free banana bread recipe in response to that question.
Bread with Yogurt
Although my go-to healthy banana bread recipe includes other gluten-free alternatives (including a delectable oat flour option), the almond flour solution is more complicated. I believe it took me seven attempts to perfect this recipe!
Banana Bread Rice Flour
But let's get back to the holiday… To contribute to such a special occasion, I decided to make a traditional holiday bread with a twist, something interesting and out-of-the-box. I'm a sucker for banana bread, so I couldn't pass up the chance to make it.
Banana Bread with Rice Flour
I wanted to change my favorite healthier banana walnut bundt cake to be gluten-free. It's been difficult to adapt as a few members of my family have recently switched to a gluten-free diet.
I wasn't sure if I needed to substitute every ingredient while baking for them at first, but I've discovered a much simpler way to create my own recipes. All you have to do is use 1 to 1 baking flour that is wheat-free, gluten-free, and dairy-free.
Rice Flour Banana Bread Recipe
It's one of my favorites because you can use it to substitute all-purpose flour. Simply replace the wheat flour in your favorite baking recipe with this exceptional blend. It's ideally formulated for baked goods with fantastic taste and texture, and it doesn't need any extra specialty ingredients or custom recipes, so you can easily convert any recipe to gluten-free!
Simple Gluten-Free Banana Bread
Returning to the super moist banana bread, I added some chocolate chips for a little extra oomph. What's better than bananas and chocolate chips, after all? Often use ripe bananas when baking with them because their sugar content is higher when they are ripe. Since bananas are naturally sweet, I only used 1/2 cup of sugar. What a moist loaf of bread!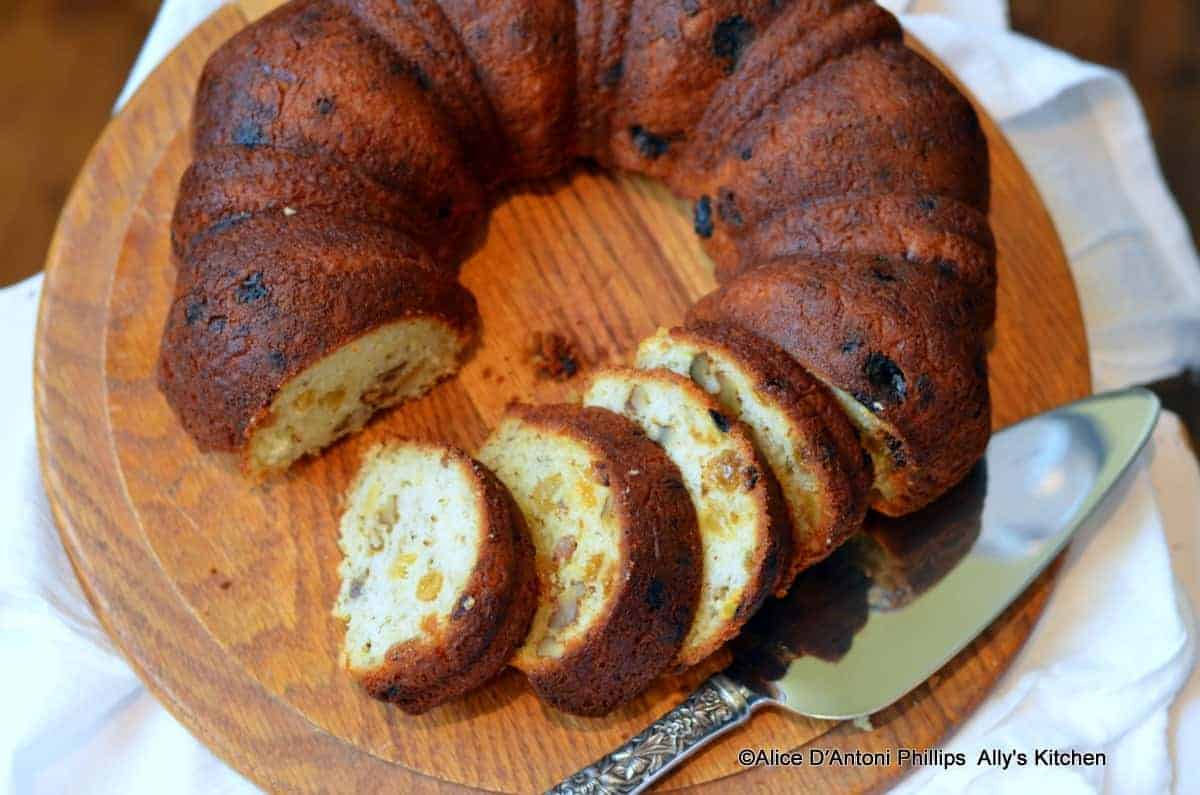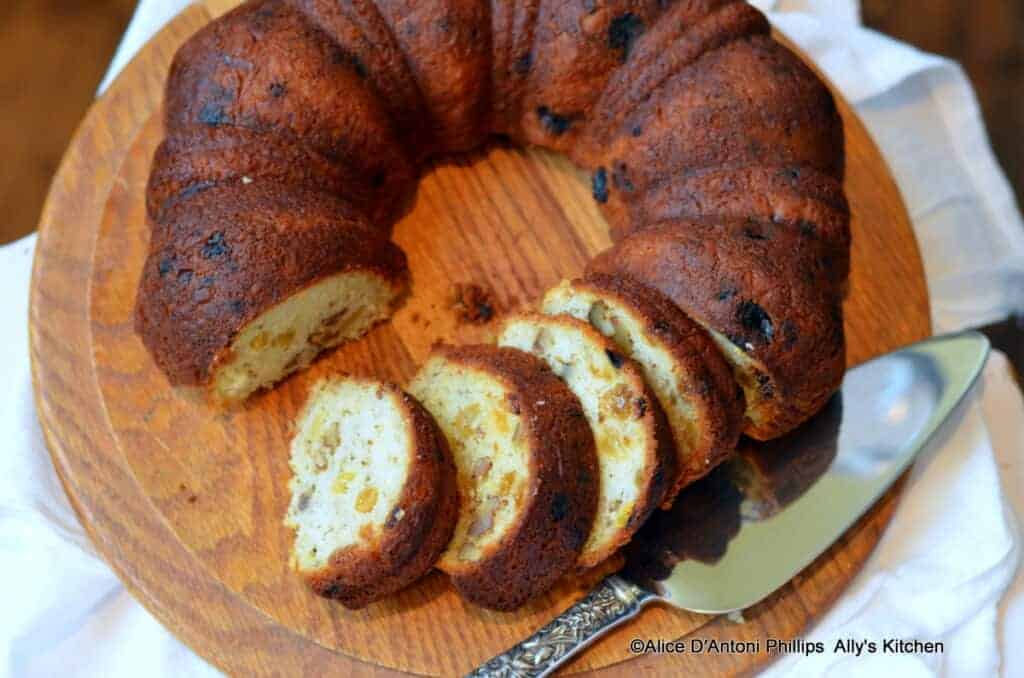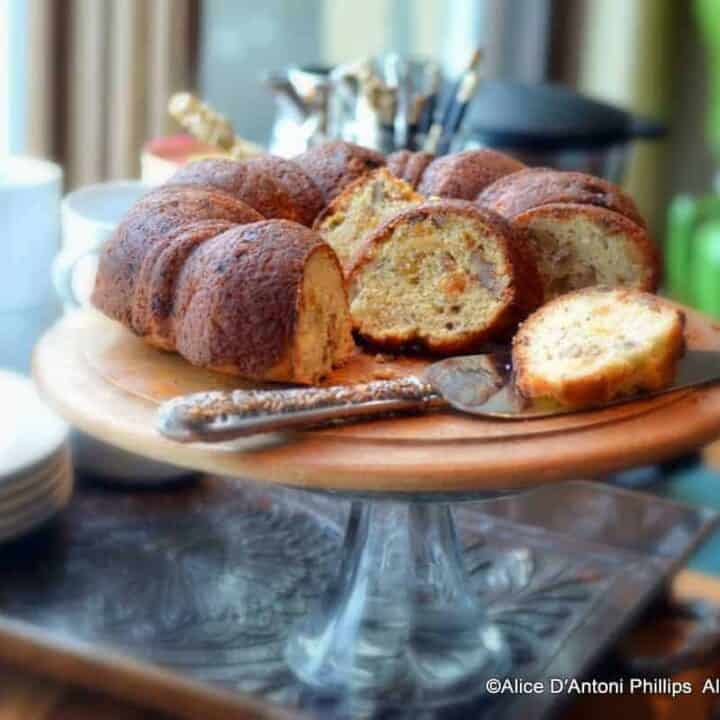 Gluten Free Banana Bread
Yield: Makes One Bundt Pan or One Large Loaf Pan

The only gluten-free banana bread recipe you'll ever need. 1 bowl, simple ingredients, so moist, hearty, and delicious.
Ingredients
Preheat Oven to 350
4 ripe mashed bananas
3 eggs, beaten
1 (6 oz.) container Greek plain yogurt
1 cup canola oil
1 ¼ cups milk (whole, 1 or 2%)
4 cups rice flour
3 tablespoons baking powder
1 teaspoon salt
2 cups chopped walnuts
Optional Adds for MORE Sweetness:
1 cup shredded sweetened coconut
1 apple, skin on, diced
1 cup golden raisins
Instructions
Combine in a large mixing bowl, the bananas, eggs, yogurt, oil, milk and blend. In another bowl, combine the flour, baking powder, salt. Add the one-third of the dry ingredients to the wet and blend until all is incorporated. Add the walnuts and blend.

Add whatever variation of other ingredients you want. I divided the batter and made one loaf of apple & coconut and one smaller bundt cake with golden raisins.

Bake in a preheated 350 oven about 60 minutes or until a toothpick comes out basically clean. You may want to cover loosely the tops (after about 35-40 minutes of baking) with doubled foil if the top is getting too brown.
Notes
Optional add ons if you prefer your banana bread sweeter.