southern collards eggs & bacon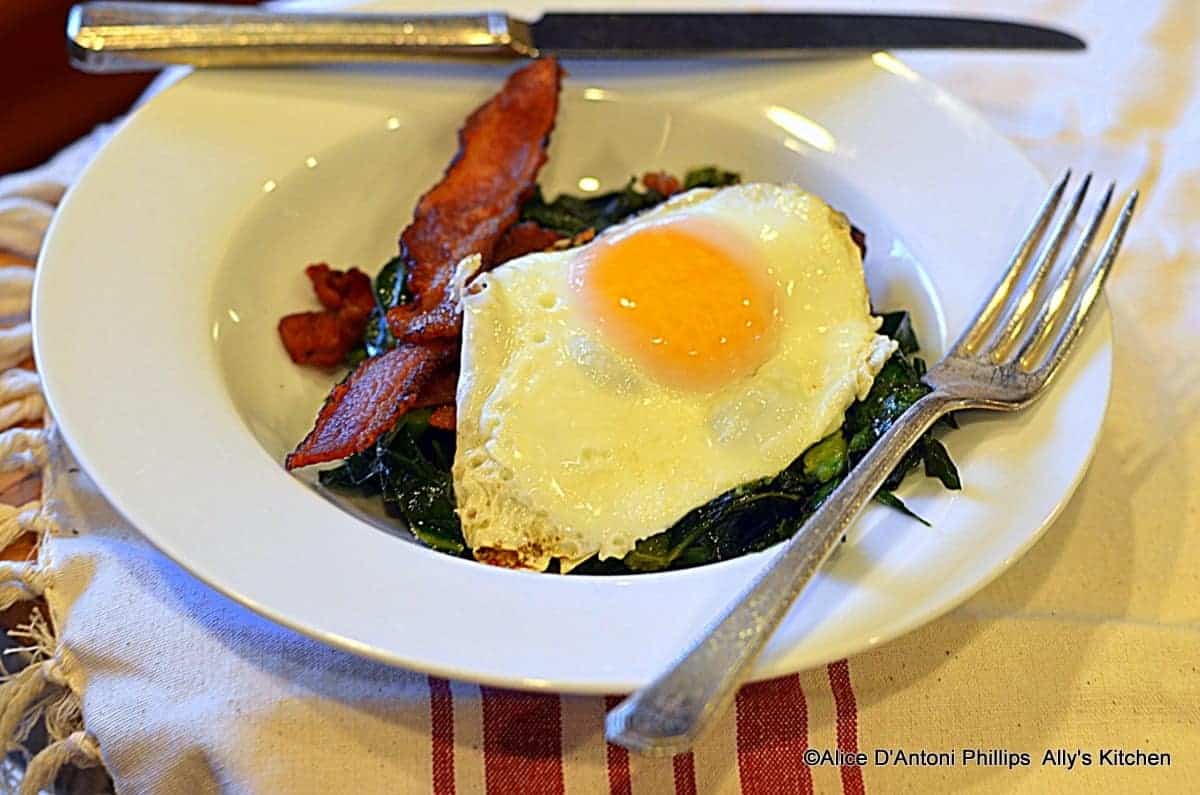 Eggs!  The quintessential wonderful food~~so versatile, so healthy, so delicious, so easy to prepare and it makes anything  just taste better because of its simple richness!  In the America's South now we love our collards~~not only super healthy, these greens can even be for breakfast, so pairing some sauteed spicy collards with a sunny side up egg and some thick smoked fried bacon is like having a hug in your tummy!  Not only is it something unexpected, it's something that just makes the senses dance and twirl!  Enjoy this Boho Breakfast~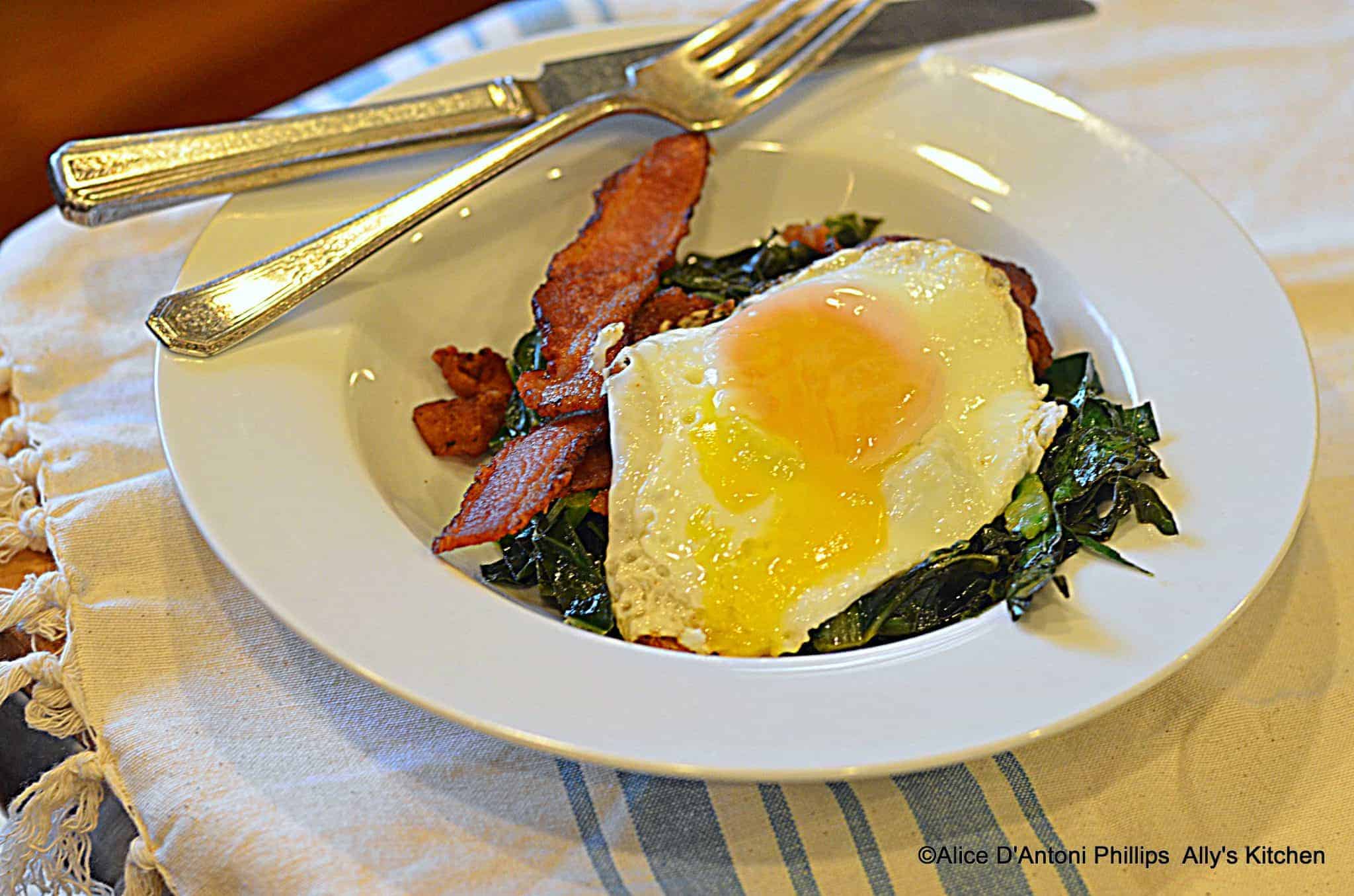 Serves: 4-6
What you need:
10-12 cups fresh finely chopped collards
1/4 cup olive oil
4 garlic cloves chopped
1/3 cup chicken broth
1/2 tsp red chili flakes
2 tsp lemon pepper
1 tsp sea salt
1 tsp fresh ground pepper
8 pieces thick smoked bacon sliced in halves, fried, drained, & bacon drippings reserved for collards
4-6 eggs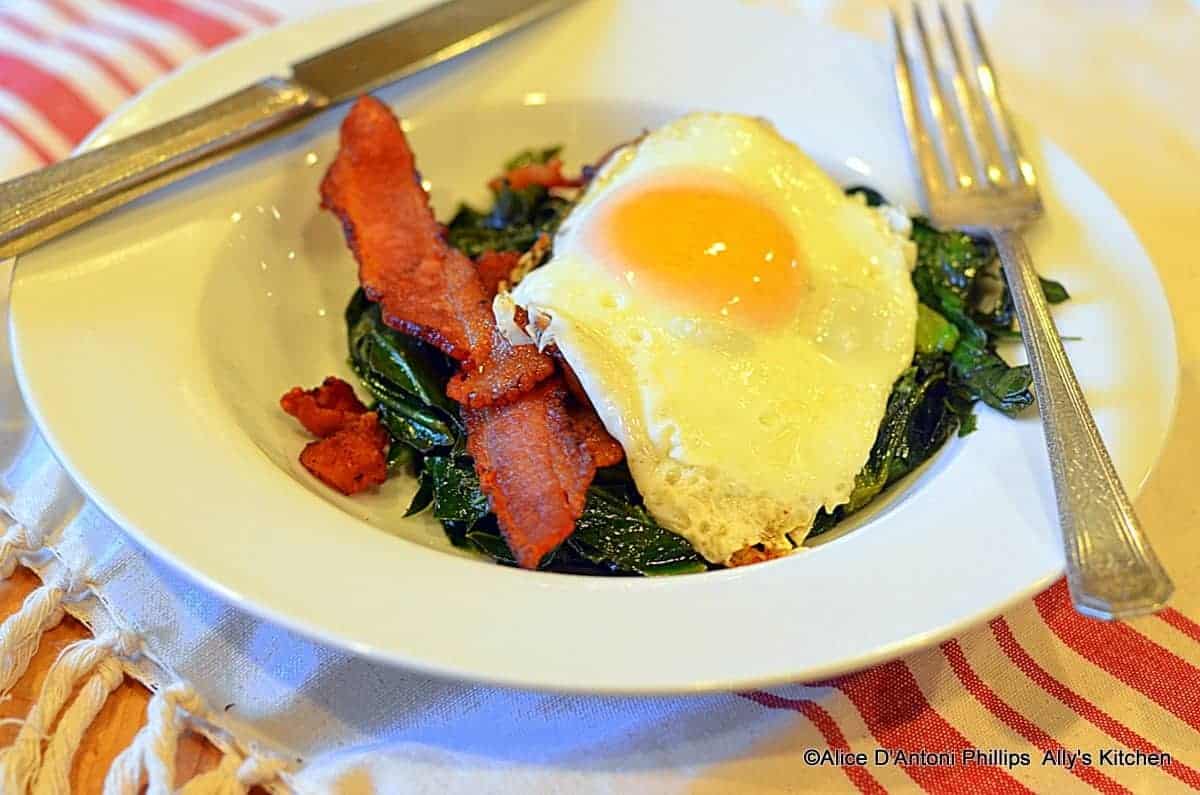 What you do:
In a large heavy skillet on medium heat, put olive oil and garlic. Saute about 3 minutes.  Add collards and toss with tongs.  Turn up heat to medium high.  Add chicken broth, red chili flakes, lemon pepper, salt and pepper and toss well with tongs.  Cover with a lid and let cook about 20 minutes tossing occasionally.  Reduce heat to medium low, drizzle on bacon drippings from the fried bacon, toss together.  Cover and fry your eggs.
Using the same skillet in which you fried your bacon, fry eggs to desired finish~~I like mine sunnyside up!
Serve in small shallow bowls~~add some collard greens, bacon pieces, and the egg!  It's a hug in your tummy!