New York Strip Pomegranate Beef Stew
When you cook this put on the Frank Sinatra music 'New York New York'!  I say even beef stew sometimes should be made with the finest cuts of beef, and, in this case, I went with a grass fed New York strip!  Now some may say I've compromised its flavor, but you'd be trying to sell ice to an Eskimo if you tried to convince my family after they had this dish!
The spices…the wine…the pomegranate juice…and the slow cooking transformed this New York strip into a Las Vegas high roller!  Next time you make beef stew think about making 'New York Strip Pomegranate Slow Cooked Beef Stew'…start spreadin' the news! Sharing on Weekend Potluck!


What you need:
3 tbl olive oil
½ cup pomegranate concentrated juice
½ cup red wine
1 cup water
½ chopped onion
1 pkg dried onion soup
1 tsp sea salt
1 tsp coarse pepper
2 tsp smoked hot paprika
1 tsp caraway seeds
2 lb NY Strip cut in ½" slices
2 tsp corn starch + 2 tbl water (blended)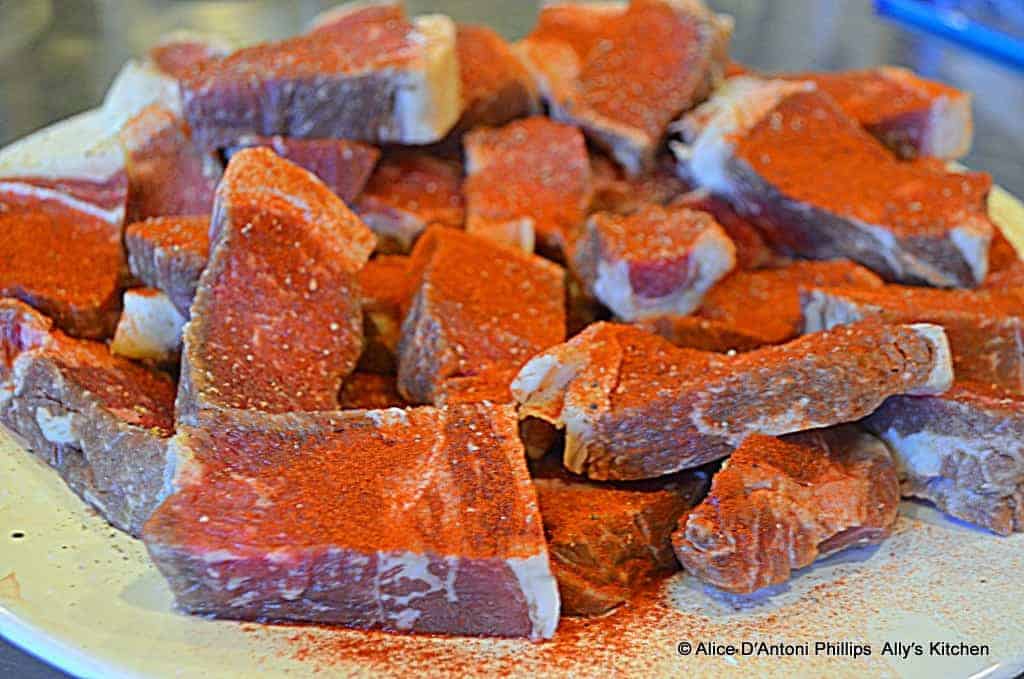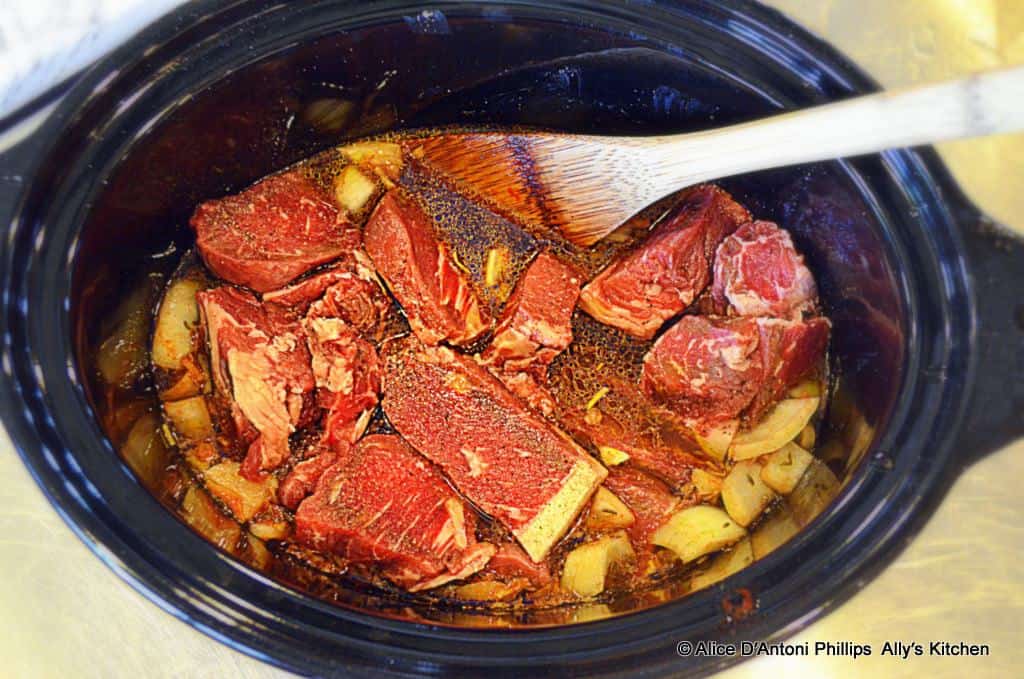 What you do:
Put all ingredients except beef into the slow cooker and blend.  Add beef strips and cornstarch mixture.  Cook on low for about 4 hours. You can add vegetables after about 3 hours of cooking if you like. Or simply serve the stew over a bed of rice or mashed potatoes. This stew also makes a fabulous sloppy joe like sandwich!

©Alice D'Antoni Phillips  www.allyskitchen.com