cardamom cloves grilled peaches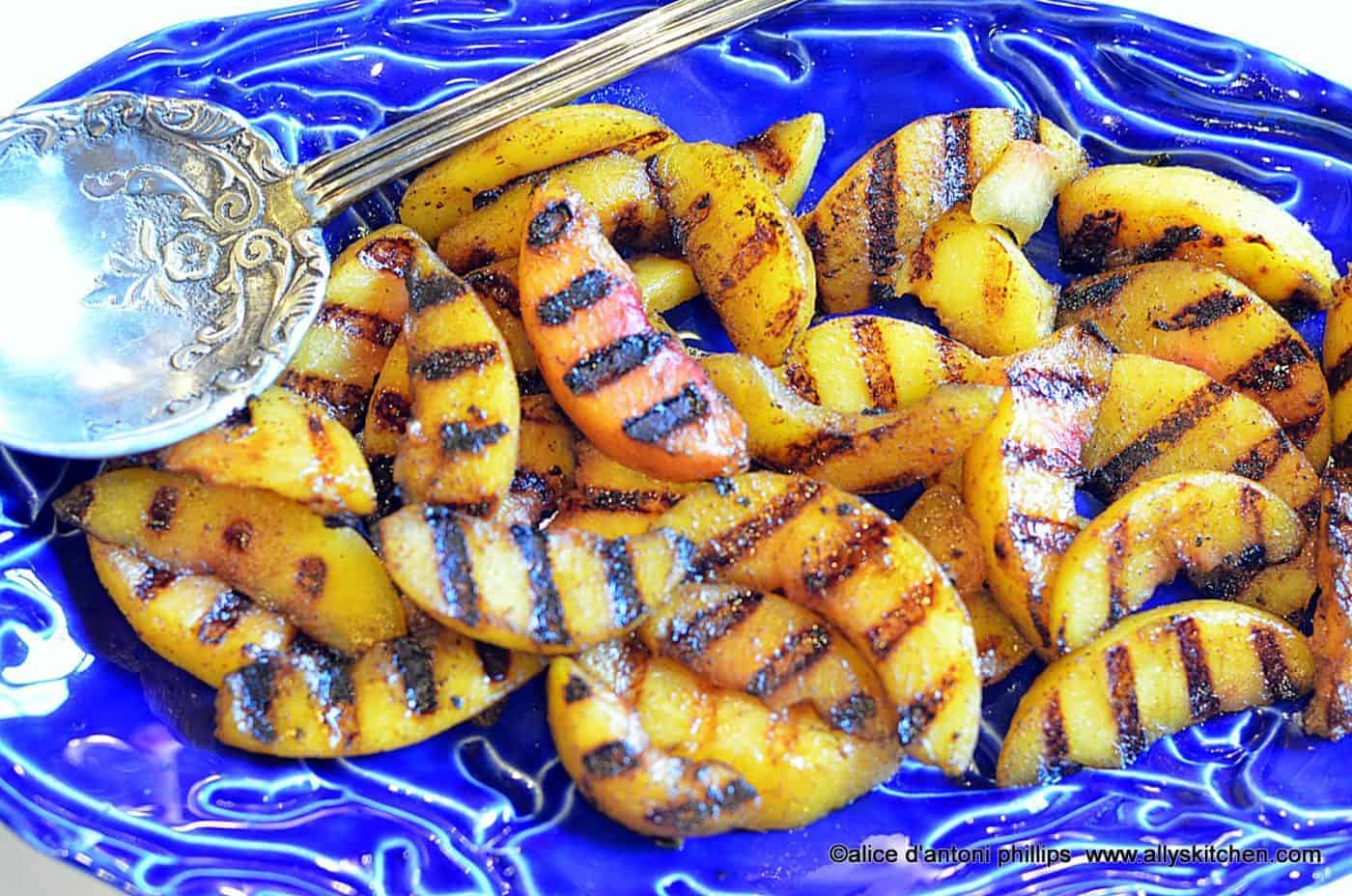 So many ways to use these cardamom and clove grilled peach slices! From salads, desserts to a breakfast biscuit with ham! Totally divine!
Grilled Peaches Recipe
Sometimes it doesn't take much to create an elegant dish. And, this is one of them! These peaches are frozen slices. And the brand is from Dole.
Grill Peaches Recipe
Yes, they are just perfect for grilling because they thaw nicely, don't fall apart, and are perfectly shaped. Plus, they taste so fresh you'll think it's summer all year long!
Grilled Peaches
Now use your imagination in how you want to serve these.. Maybe as a dessert? Well, dollop some ice cream and top with the peaches or how 'bout some whipped cream.
Maybe use them in some cottage cheese with chopped walnuts, or as a side with grilled pork, chicken, shrimp or fish?
How to Grill Peaches for a Salad
Hey, how 'bout on a salad, simple greens, like arugula, some vinaigrette and peaches, oh, go ahead and throw on some nuts and goat cheese, and you have a meal!
You see it's endlessly perfect for so many things…I'm thinking a grilled peach biscuit!
Grilled Peach Slices
Another idea for these great grilled peaches, use them in this super easy puff pastry peach pie!
This post was sponsored by Dole Sunshine. Please read all about it in my disclosure up front. just click!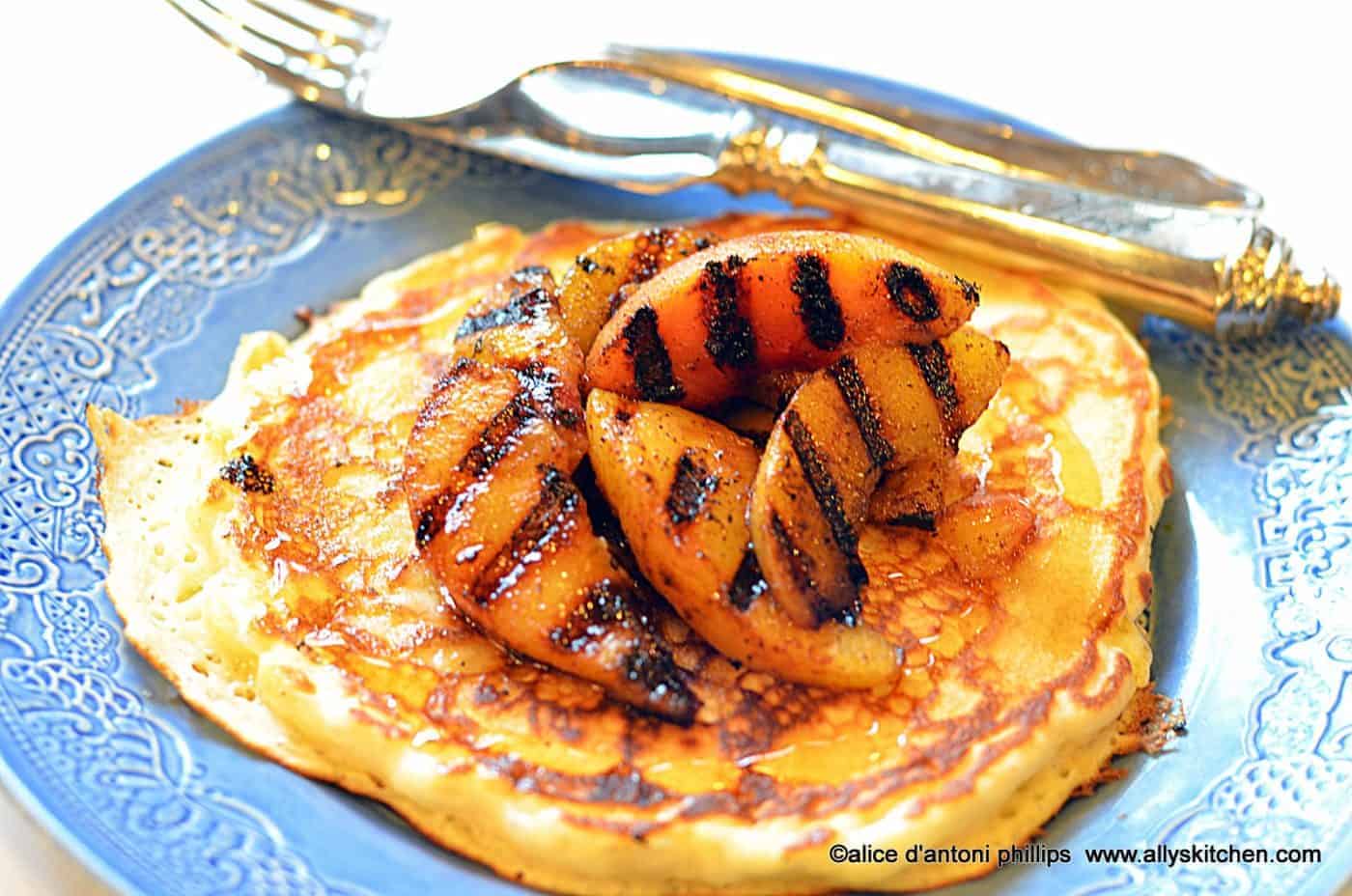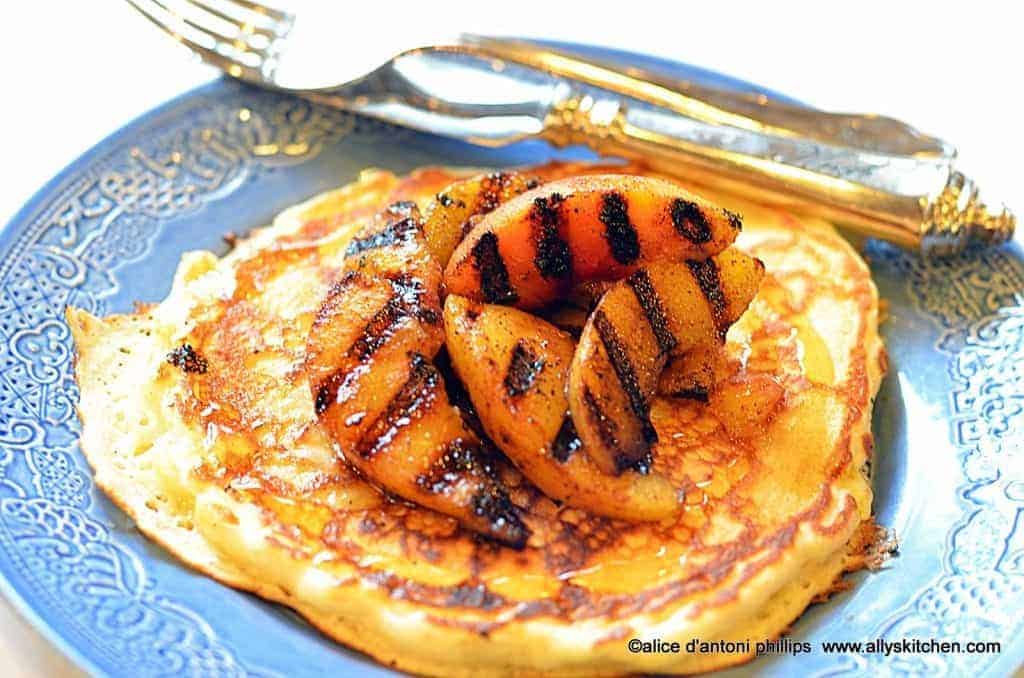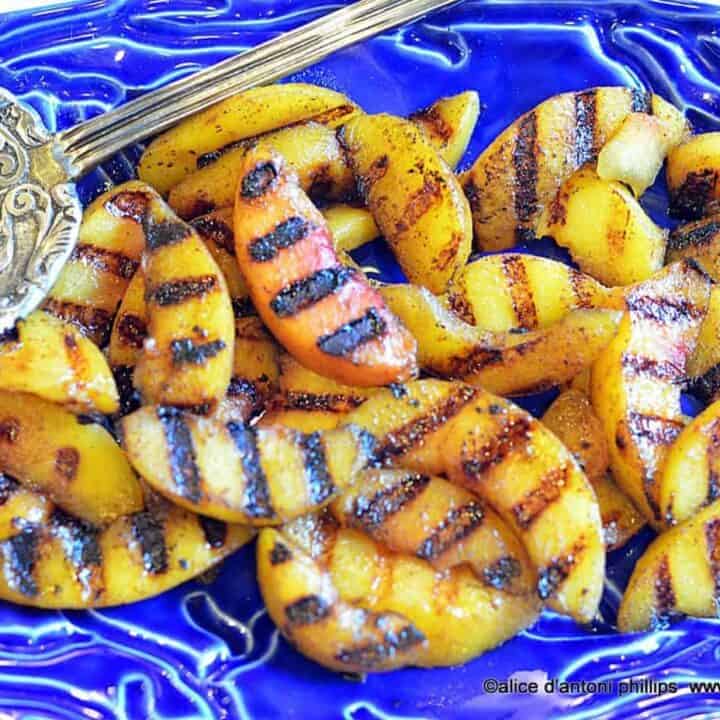 cardamom & cloves grilled peaches
Ingredients
1 bag (16 oz.) frozen peach slices, slightly thawed
1 tsp. ground cardamom
1 tsp. ground cloves
1/4 cup sugar
Avocado or Olive Oil Cooking spray
Instructions
Put a cast iron grill skillet on medium high heat and let it get hot. Put the peaches in a mixing bowl. Combine in another small bowl the cardamom, cloves and sugar and blend well. Sprinkle over the peach slices and gently toss with your hands coating the peaches.
Coat the hot skillet with cooking spray. Lay peaches in the skillet, leaving room between each, and let them sear and get grill marks, about 90 seconds.
Flip to the other side and sear leaving grill marks. Note: You may need to regulate your heat between medium and medium high.
Notes
To make your salad, just add greens, your favorite kind, arugula is divine! A drizzle of olive oil and squeeze of fresh lemon juice!