Easy Outdoor Couples Baby Shower Ideas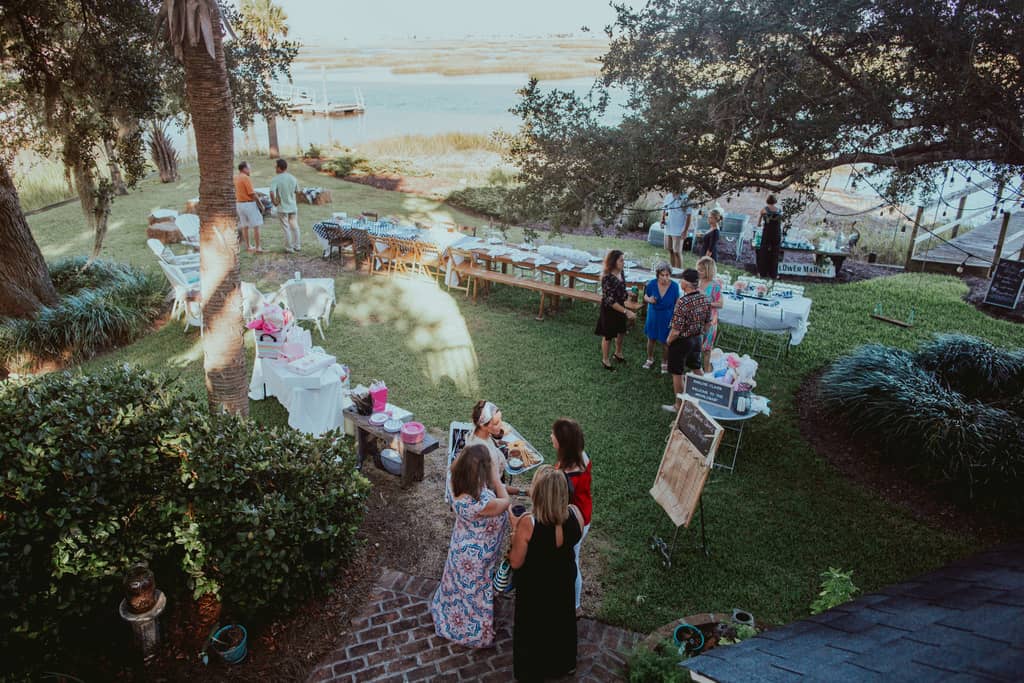 Talk about some fun and easy outdoor couples baby shower ideas! Grab some of my inspiration, and you'll be celebrating soon-to-be new life!
How to Throw a Couples Baby Shower
Throwing a couples baby shower is not much different than any other kind of party planning. The only thing, I think, is that you must make it interesting and fun for everyone. And, we know that the traditional baby shower 'party' probably won't work.
The couples style baby shower is nothing like the baby showers of the 1960s. Today's couples who are welcoming a baby, want something entirely different for their parties!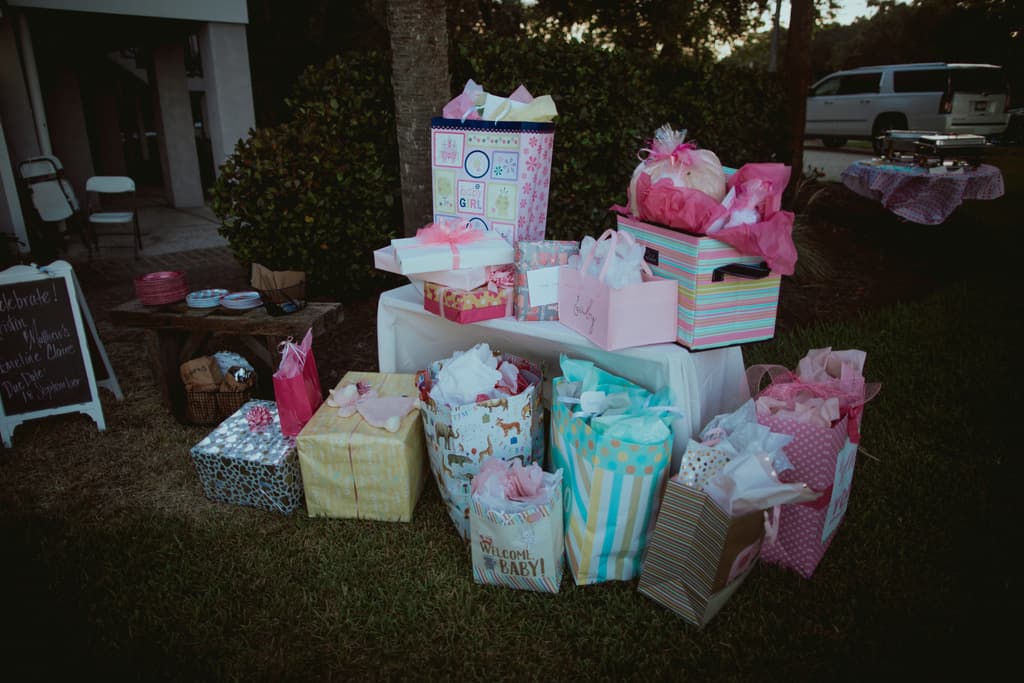 Coed Baby Shower Ideas
Coed baby showers are tons of fun. You're going to have a delicious menu with substantial food for the guys as well as the gals. And, you're going to make sure the entertainment and games bring laughs and great memories.
Couples Baby Shower Themes
For the couples baby shower, you can go with a theme. Mine was kind of 'cowboy'ish' slanted with bales of hay and a wonderful live fire for grilling the lamb chops for the meal.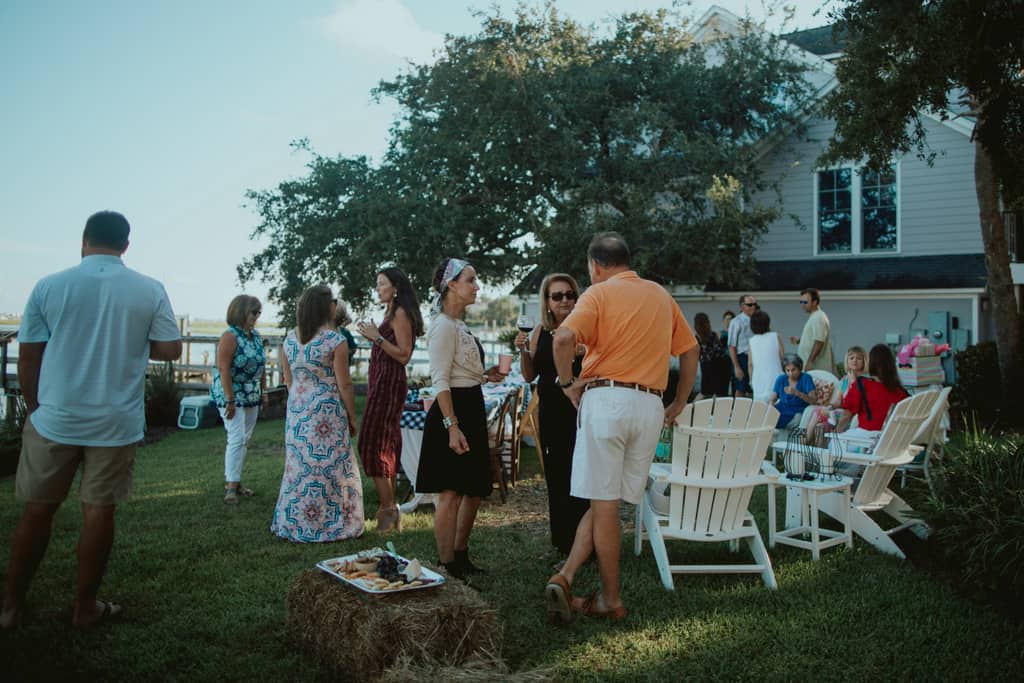 Backyard Baby Shower
If weather allows, having the baby shower outdoors sure does open up space. Well, if you have the space. But even a small backyard can make the perfect setting for everyone to gather and celebrate the coming of a precious baby.
Couples Baby Shower Invites
Invites can be sent via something like Paperless Posts or Evite.
Of course, there are other options online, but these are two of the most popular.
Paperless invites saves money, time and the environment. But, if you want to invite the old-fashioned way, with paper invitations, then that's perfect, too. It's all up to you as to how you want to send out your notice.
A few tips:
Give at least two weeks' notice of the event.
Share the dress/attire expectation.
Have a backup plan if weather doesn't cooperate.
Start earlier in the afternoon or early evening.
Have your time frame for the party from 'x' to 'y' times.

Couples Baby Shower Games
Games are the fun part of the get together. Here are some ideas.
Loving Advice for the Future:
Have cards, envelopes and pens. Give them to each guest and have them write something to the new baby about life and living. Here's the caveat, the child will open when he or she is about 13+. It's up to the parents to store and save this very loving information for the child.
Baby's Stats:
Create a chart where guests can predict the baby's arrival date, weight and length. Once the baby arrives, the 'winner' gets to come over and visit baby when mommy and daddy think all's good to go.
Taste-Tester Baby Food:
Have 'x' number of jars (4-8). Make baby food from scratch or purchase from the grocer. Cover the jar with brown paper to hide the label/information. Give everyone a small paper plate and spoon utensil. Pass the baby food samples (or set up a small 'buffet' style). Let each person put a small spoonful on their plate starting at 12 o'clock and moving around (depending upon whether 4 or 8 jars) the clock. Then when all plates are full, you begin the sampling starting at 12 o'clock. Each person guesses what it is then gives their 'food' critique of it. Think Food Network judges!
For more great ideas, check out Parents magazine online.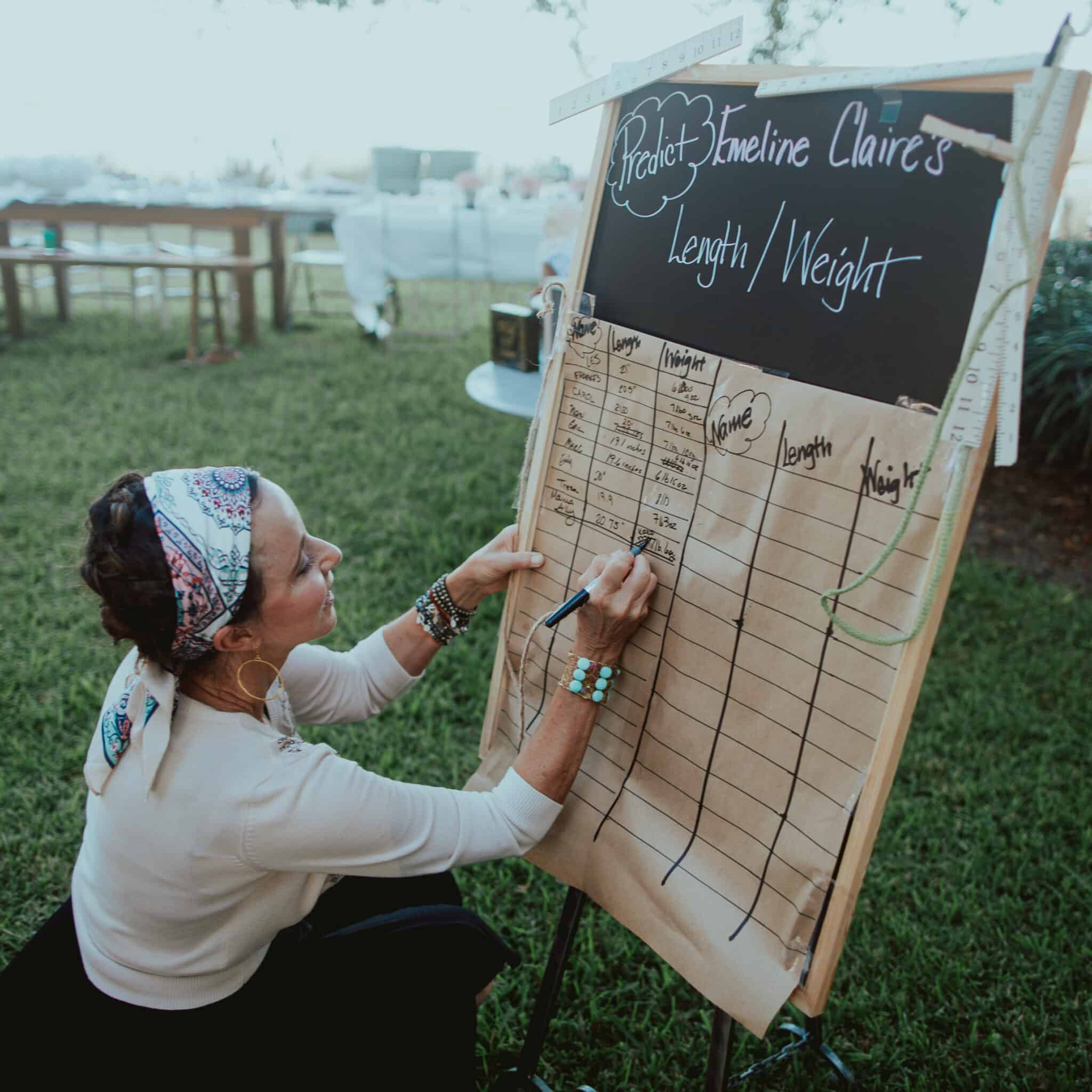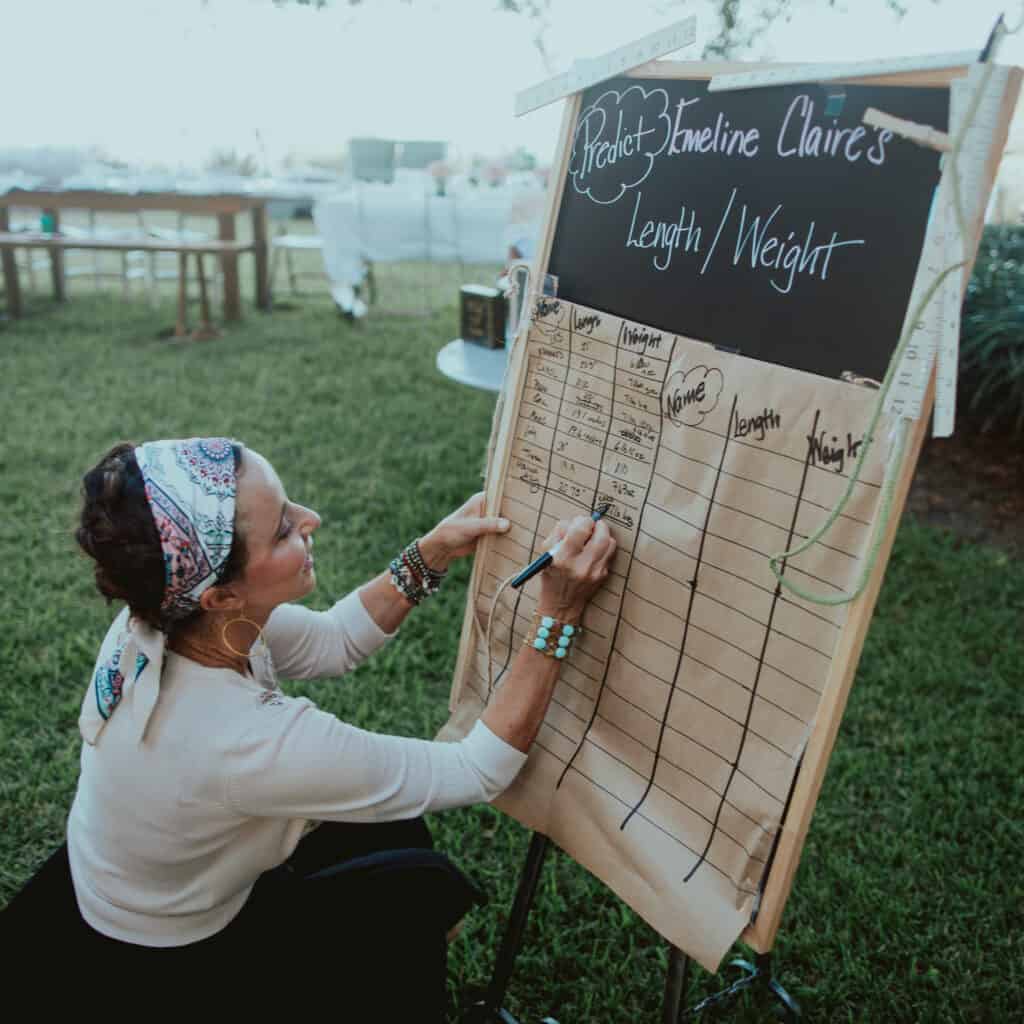 Baby Shower Games Funny
The Olympics of diapering. One of the most fun and funniest baby shower games is for new dads.
Have almost life-size baby dolls, like Cabbage Patch dolls.
Have a stack of newborn diapers.
Start the timers for diapering the baby.
But, the caveat, the daddies are blindfolded!
Hilarious. Oh, those diapers are everywhere! The winner's prize (and he doesn't know this in advance), he gets to donate to the new parents more disposable diapers!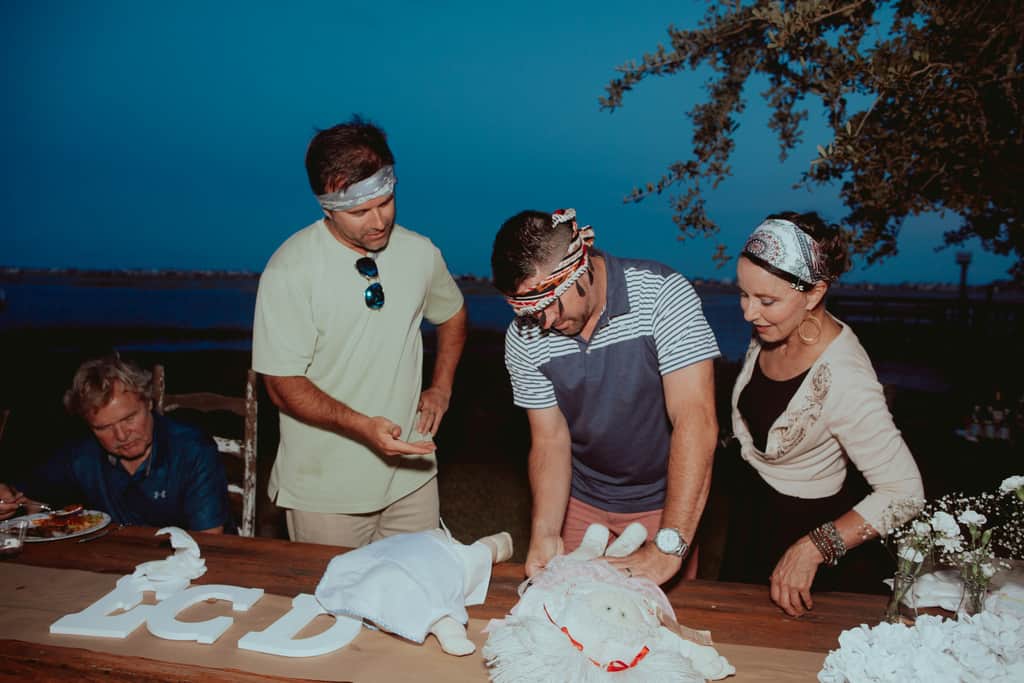 Couples Baby Shower Food Ideas
With a couples baby shower, the food ideas are more like a dinner party. And, the food can match the theme, of course, if that's part of your planning.
Some suggestions on food:
Prepare ahead of time several easy salads. Those large salad bag kits that you can purchase from Costco are real time savers and are a huge help. Plus, they're delicious. Remember you can add more things to these salads and make them more of your own style.
Focus on one or two meats. Grilling is perfect. And, get the guests involved with grilling and serving food.
Pasta is a wonderful meal to serve. It's forgiving and can be served family style.
Side dishes don't need to be complicated. And, think about those side dishes that can be well served at room temperature. Check out some of my favorite ideas!

Who Throws the Baby Shower
For me, there are no hard and fast rules on who can or can't host the baby shower. Usually it is not the parents themselves, but that's not to say that the parents can't host a 'Celebration of New Life' soiree for the baby.
Typically, as long as you have people who love and adore the couple having the baby, then any of them can become the baby shower hosts and hostesses. And, that includes the grandparents.
Remember the baby shower is all about celebrating this new life that will become part of a big extended family. The friends and loved ones invited to this party are those will most probably be in this child's life for a lifetime.