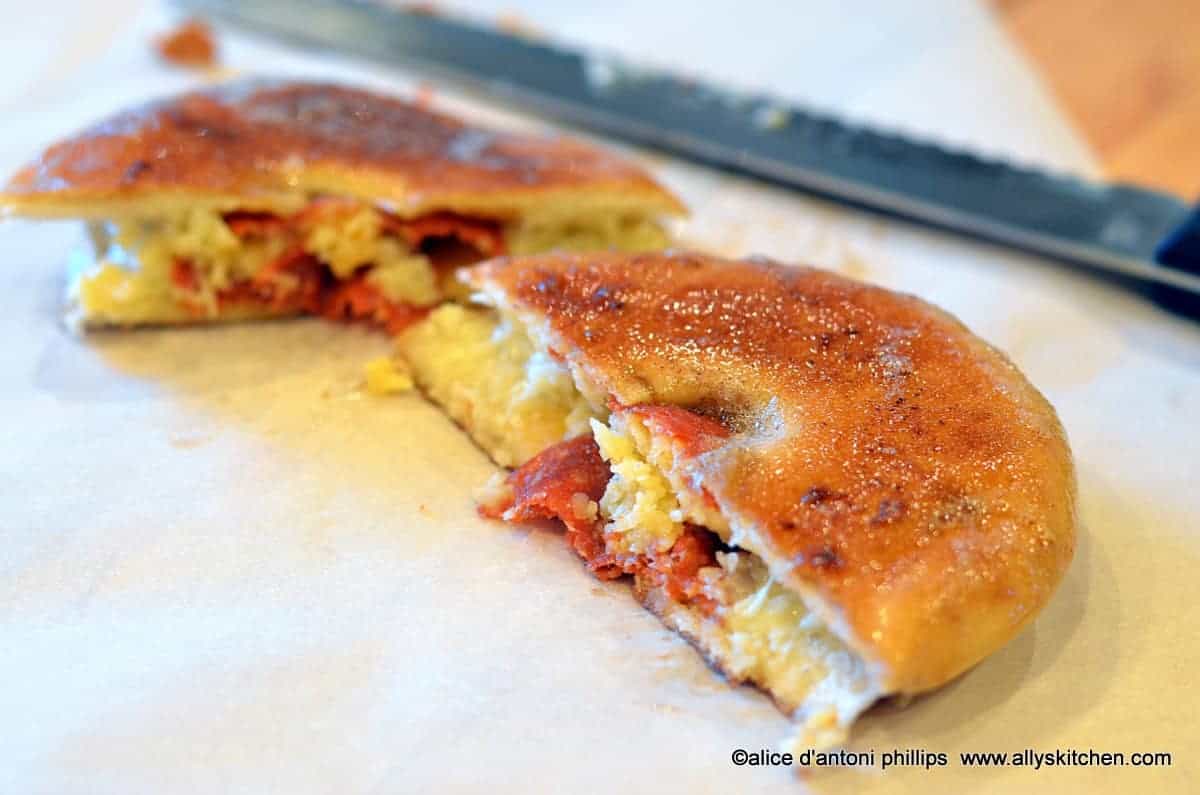 Uncle!  Admittedly, this is not a complicated nor insanely creative recipe, but give me a break because it's fabulously delicious! The saltiness of the cheeses, the creaminess of the butter and then the pizzazz taste of the pepperoni~~you will not disappoint he or she who dives into it.   I think what scores this grilled cheese ala pizza a hot 10 is the fact that the bread, using those thin bagel buns, is just so crisp and buttery~~if you're like me, you like a surprise crunch in what you eat sometimes!  The choice of cheeses or cheese as in singular is optional~~I'm thinking pepperjack and white cheddar would rock, too!  Just make sure you plug that hole when you're grilling the yummmeeee sammich lest you have luscious cheeses oozing all over your skillet~~of course, that could be really good…yummmm, fried cheese! Bon Appetito!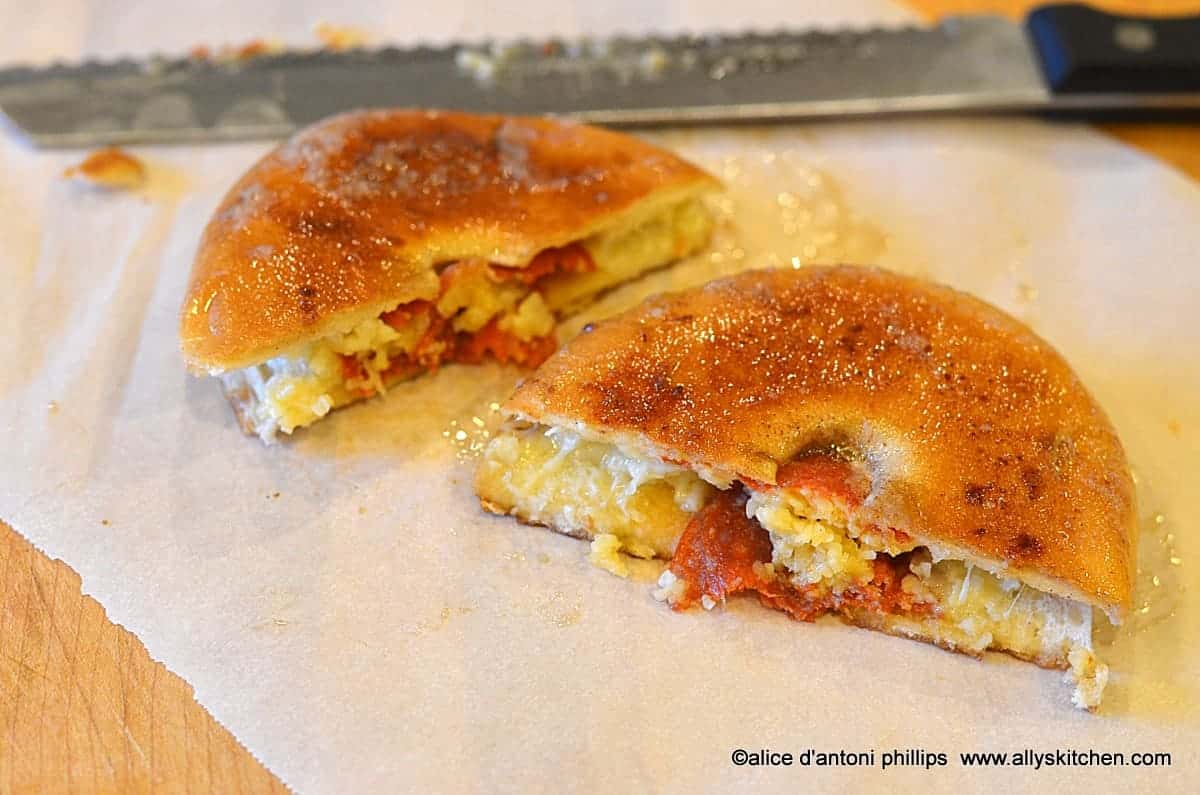 Makes:  1 Sandwich
What you need:
2 tbl butter
8 pieces of pepperoni
1 thin bagel bun
1/2 to 3/4 cup shredded cheese combo (I used parm reggiano, white cheddar, and Gruyère)
1/4 cup arugula (optional)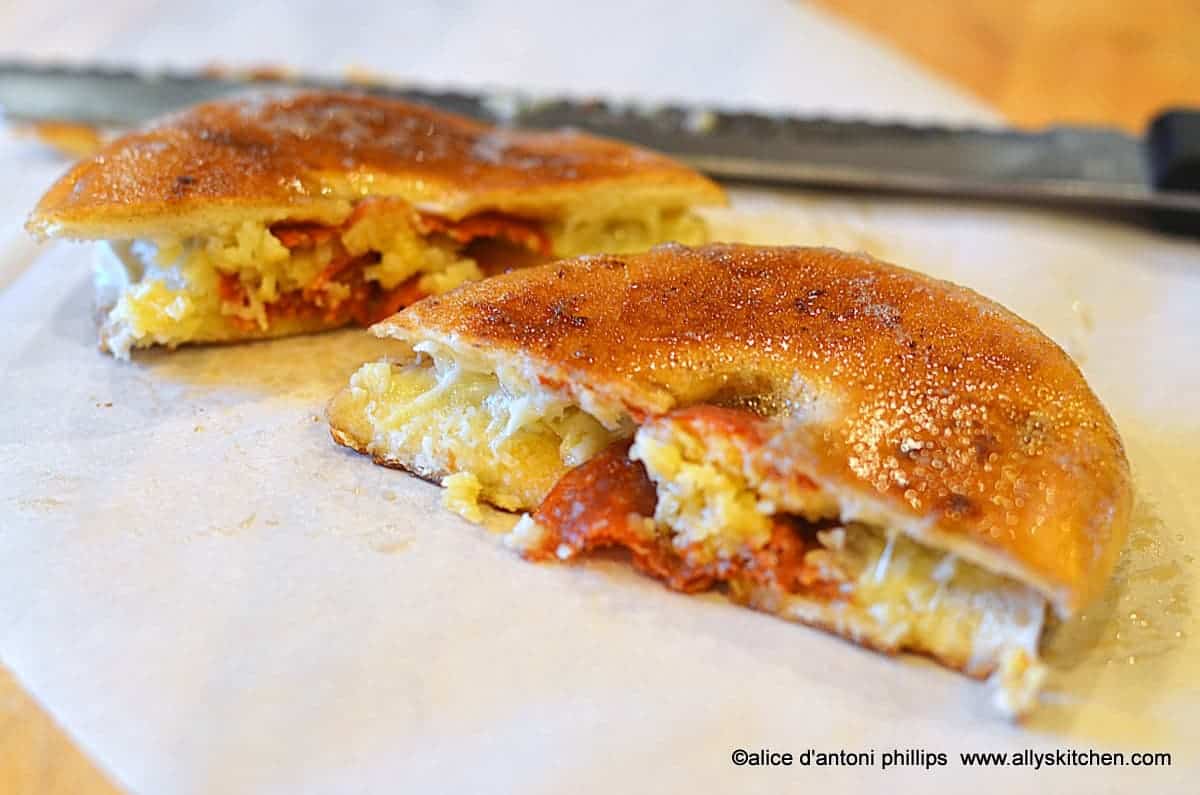 What you do:
(Note: Duh, you probably know what to do, but for recipe-sake, here the steps!)
In a non-stick or well-seasoned skillet over medium heat melt the butter.  Add the bagel slices and grill on both sides.  Plug and encircle the hole in the bottom bagel with 4 pieces of the pepperoni.   Add the cheese and lay the other 4 slices of the pepperoni in the center.  Cook about 2 minutes melting the cheese.  Put the top piece of the bagel on, flip carefully and grill another about 2 minutes.  Add the arugula by peeling back the top piece and putting on the sandwich~~this is optional.  Replace the top of the sandwich.  Press down to 'glue' together well.  Remove and ***nom nom***enjoy!