Black Bean Spinach & Cherry Tomato Pizza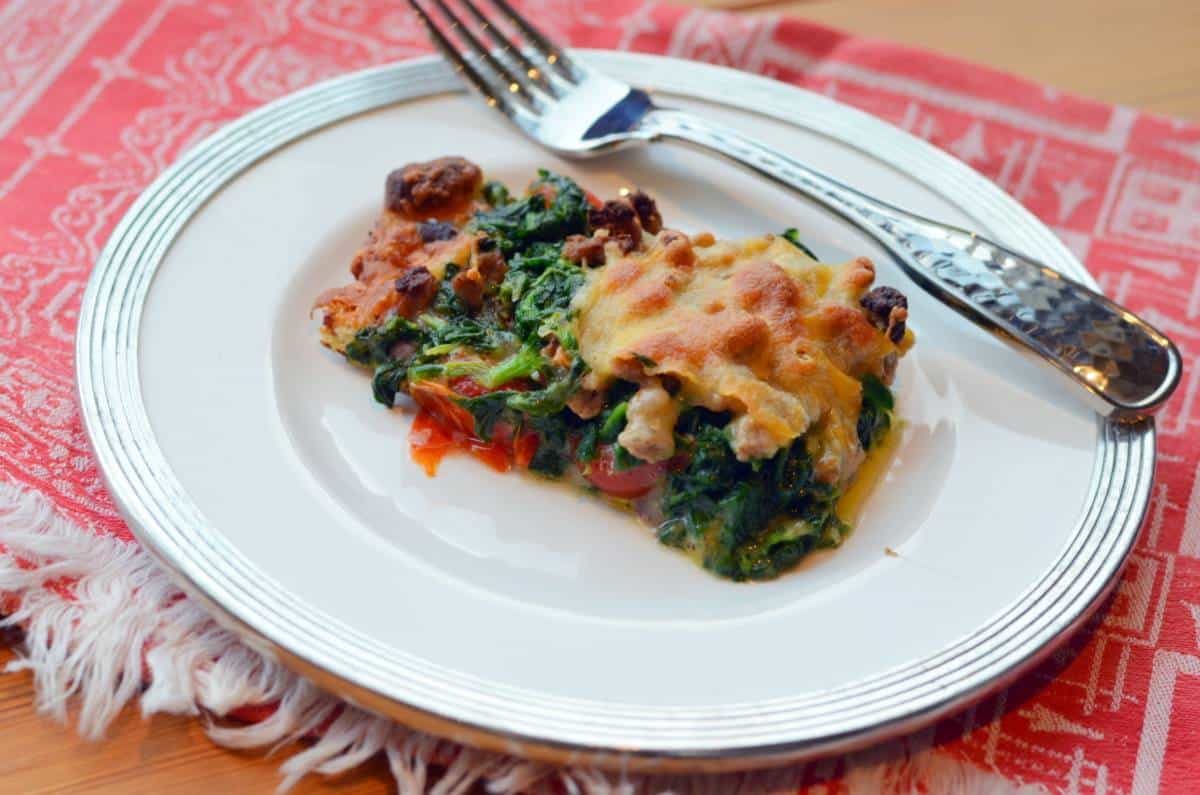 You'll need a fork with this 'pizza'~~it's gooey and oooey and fat and sassy and full of yummilicious, and only seven, ingredients!  Why not speed up the process of fixing a dinner by using a pre-packaged pizza dough~~I mean you get home from work, your draggin' and tired, there are hungry mouths opening and chirping like baby birds waiting to be fed by mama or daddy bird, so cut yourself a break, and whack open some refrigerated dough!  Toss up a salad, and, in no time you have dinner that's full of protein, black beans, greens, spinach, some 'maters, and plenty of calcium in the cheese!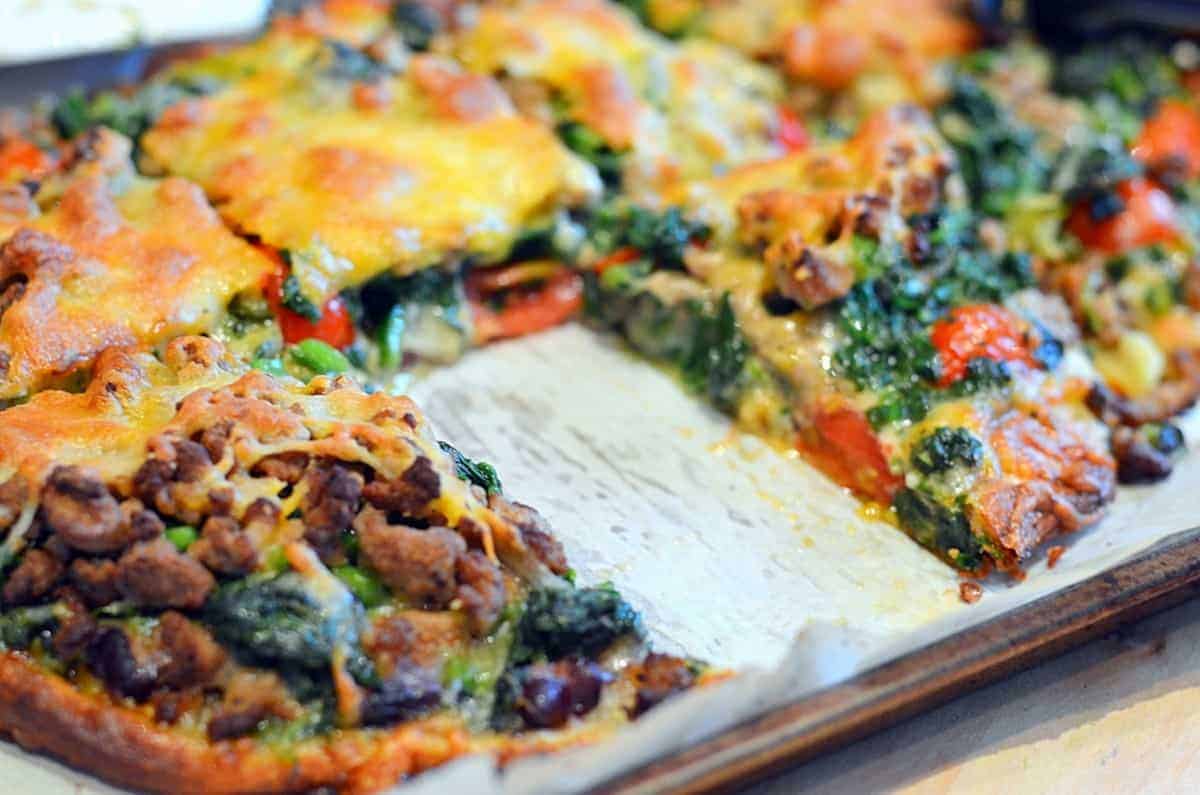 Preheat Oven 400
Serves: 6+
What you need:
1 refrigerated pre-packaged Pizza Crust
1 can drained black beans
1 package frozen chopped spinach
(Note: thawed and water squeezed out using doubled paper towels to remove as much excess water as possible.  Separate into shreds and pieces.)
2 ½  cups shredded Mexican 4-cheese (divided)
2 cups halved cherry tomatoes
2 cups pre-cooked turkey sausage crumbles
¾  tsp salt
1 tsp pepper
¼ cup Extra Virgin Olive Oil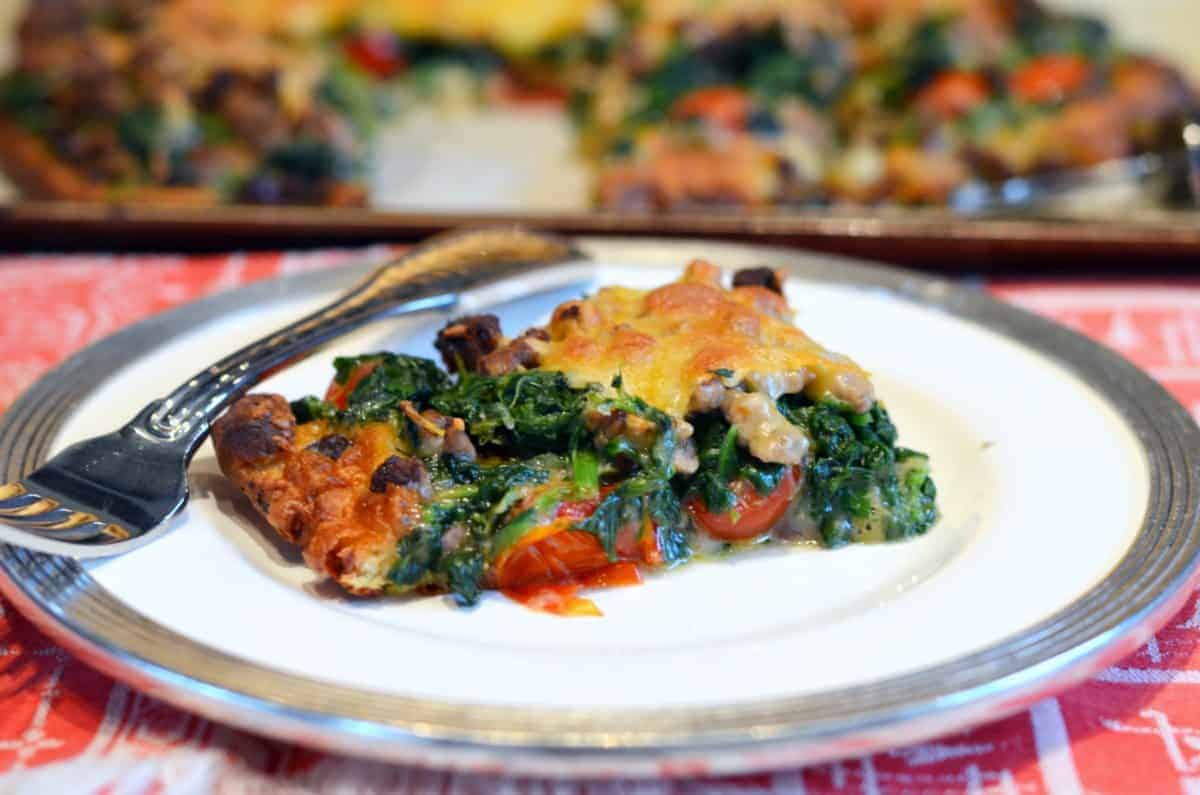 What you do:
Cover a pizza pan (large) that has venting holes with parchment paper.  Open dough, roll out and shape into your desired pizza shape.
Spread black beans on dough.  Make sure the thawed spinach's excess water has been squeezed out. Spread the spinach shreds all around.  Spread on 1 ½ cups shredded cheese.  Spread tomatoes then sausage crumbles.  Sprinkle salt and pepper all around.  Drizzle the Crisco extra virgin olive oil all over.  Top with remaining cheese.
Bake in preheated 400 oven for about 18 minutes.  Remove and let rest 2 minutes.  Slice.  Eat. Nirvana~~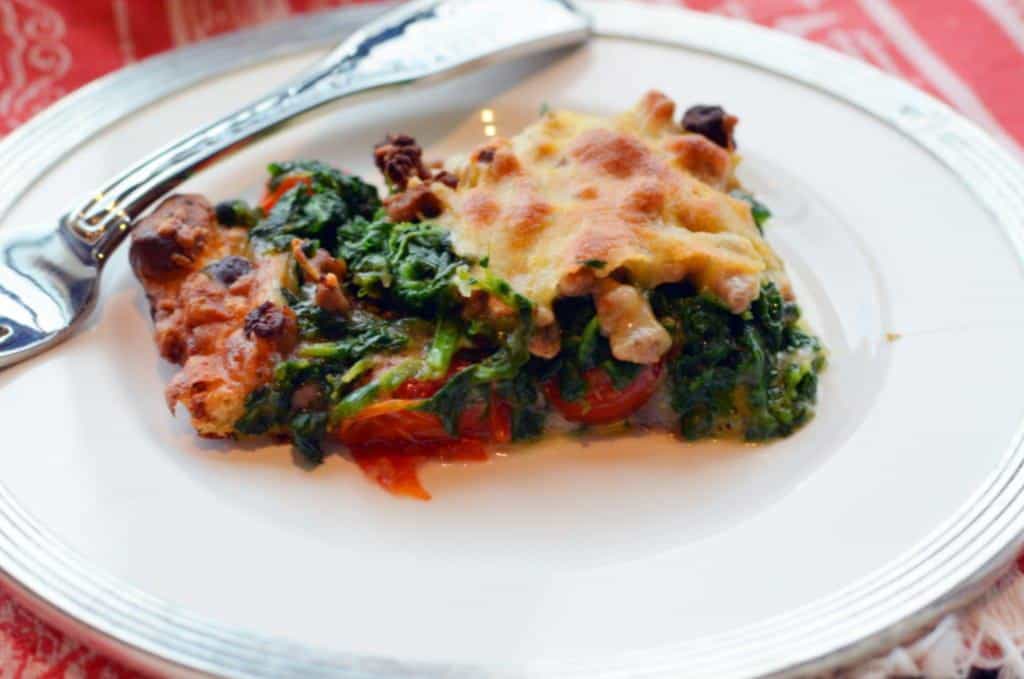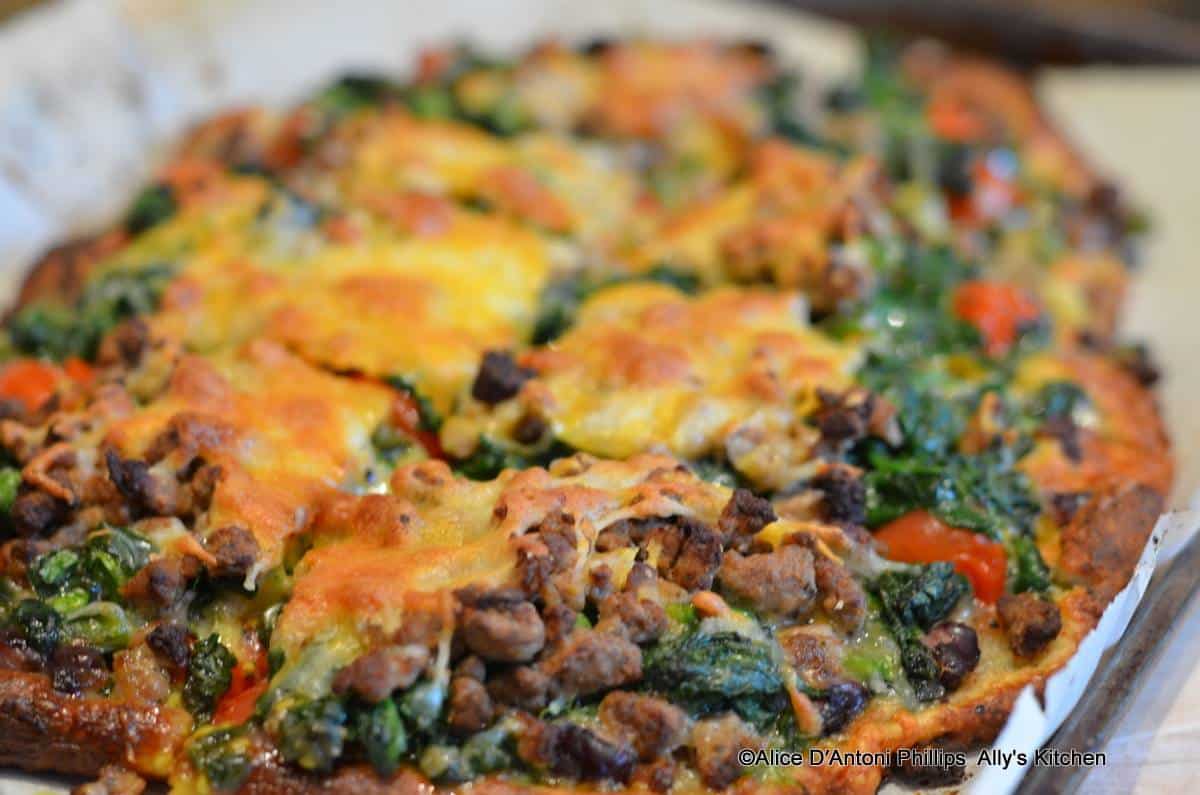 ©Alice D'Antoni Phillips  Ally's Kitchen