Lemon Orange Marmalade Ultimate Cheesecake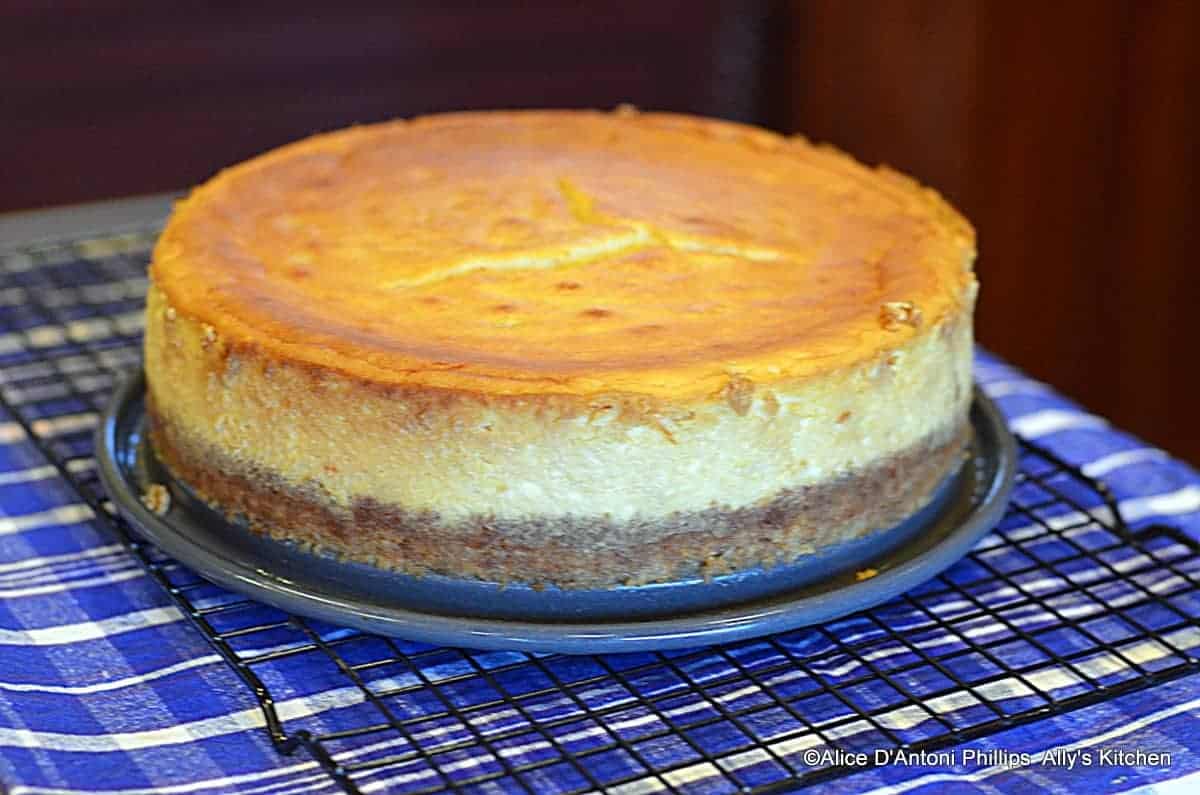 Usually my cheesecakes are rustic and peasant meaning I just dump the ingredients into the mixing bowl, blend, pour into the crust and bake. This 'Lemon Orange Marmalade Ultimate Cheesecake' is different~~I took more time with it, like I used a hand mixer and actually let things get fluffy and blended well together, I used several cheeses, which means it's the ultimate in cheesiness! And, finally, I really wanted to make it a tad different, hence, the orange marmalade, which was a groovy touch! Hope your food seekers like it as much as mine do!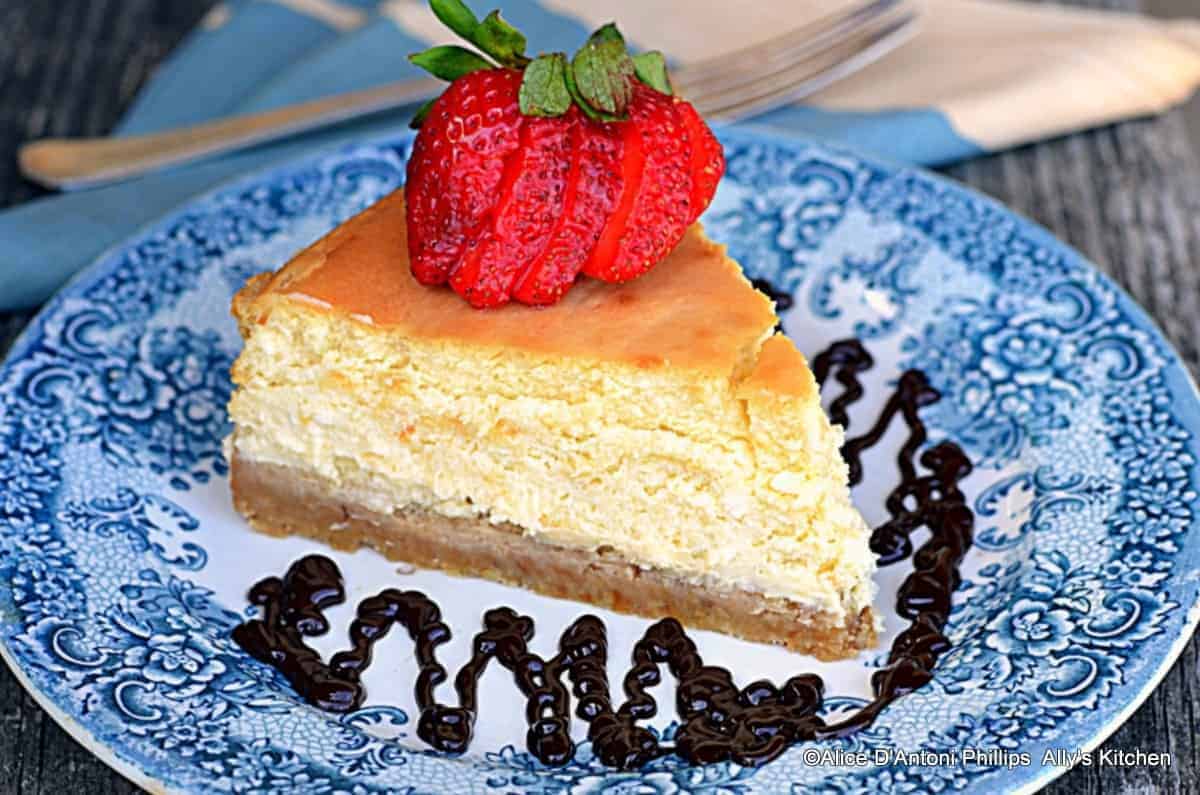 Preheat Oven to 400 (for crust) & reduce to 300 (for cheesecake)
Makes: One spring form pan cheesecake
What you need:
Crust:
2 ½ cups ground graham crackers (or butter cookies)
1 cup ground almonds
1 stick (8 tbl) melted butter
Cheesecake Filling:
½ cup mascarpone
¾ cup ricotta
2 (8 oz) blocks cream cheese (room temperature & cut into random pieces)
1 cup plain Greek yogurt
3 beaten eggs
3 tbl rice flour
4 tbl sugar
¾ cup orange marmalade
1 tsp vanilla
1 tsp lemon extract
Juice/Zest of 2 large lemons
1/3 cup diced candied lemon peel (optional)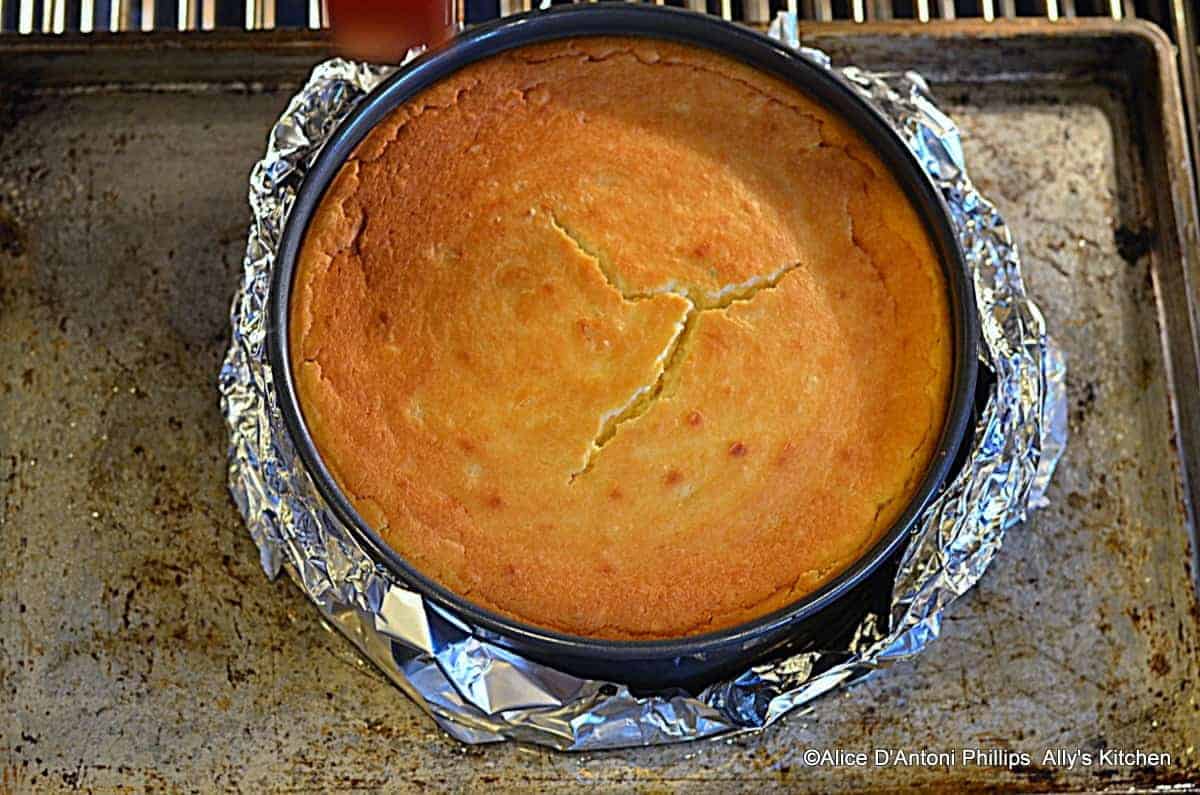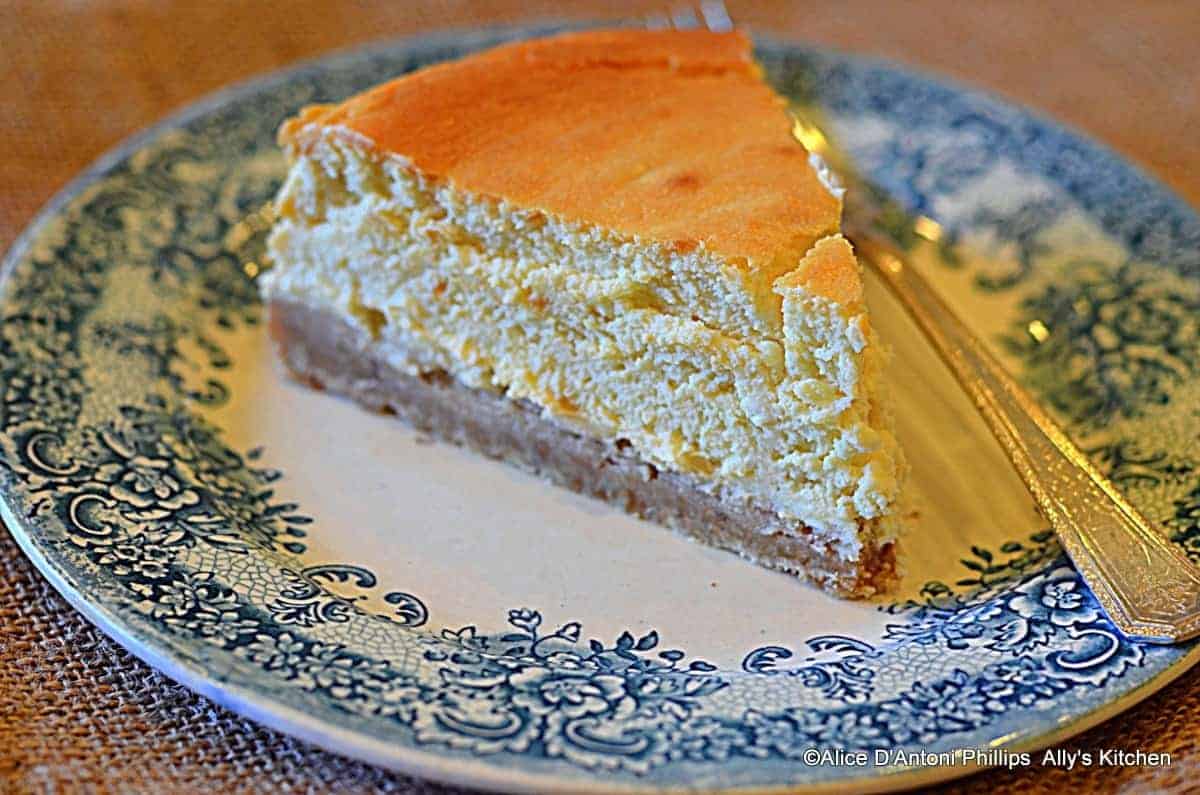 What you do:
Crust: Combine the graham crackers, almonds and melted butter in a mixing bowl and blend well. Put in the bottom of a spring form pan and pat down well. Bake in a preheated 400 oven for about 10 minutes. Remove and cool.
Cheesecake Filling: In a large mixing bowl and using a hand mixer, combine the mascarpone, ricotta, cream cheese, and yogurt and blend a few minutes. Add the eggs and blend (with mixer on medium speed) then the flour and sugar mixing about 2-3 minutes. Add the marmalade, vanilla, lemon extract, and lemon juice/zest blending in and finally fold in the candied lemon peel.
Pour over the crust. Wrap foil all around the bottom. Place on a large cookie sheet. Put in oven and fill cookie sheet with water about halfway. Bake about 1 ¾ hour in a preheated 300 oven. Do the toothpick test in the center for doneness.
Remove and let cool at least an hour plus. Remove spring form part of pan, cover loosely with plastic wrap and put cheesecake in the refrigerator overnight or at least for a few hours to chill before serving.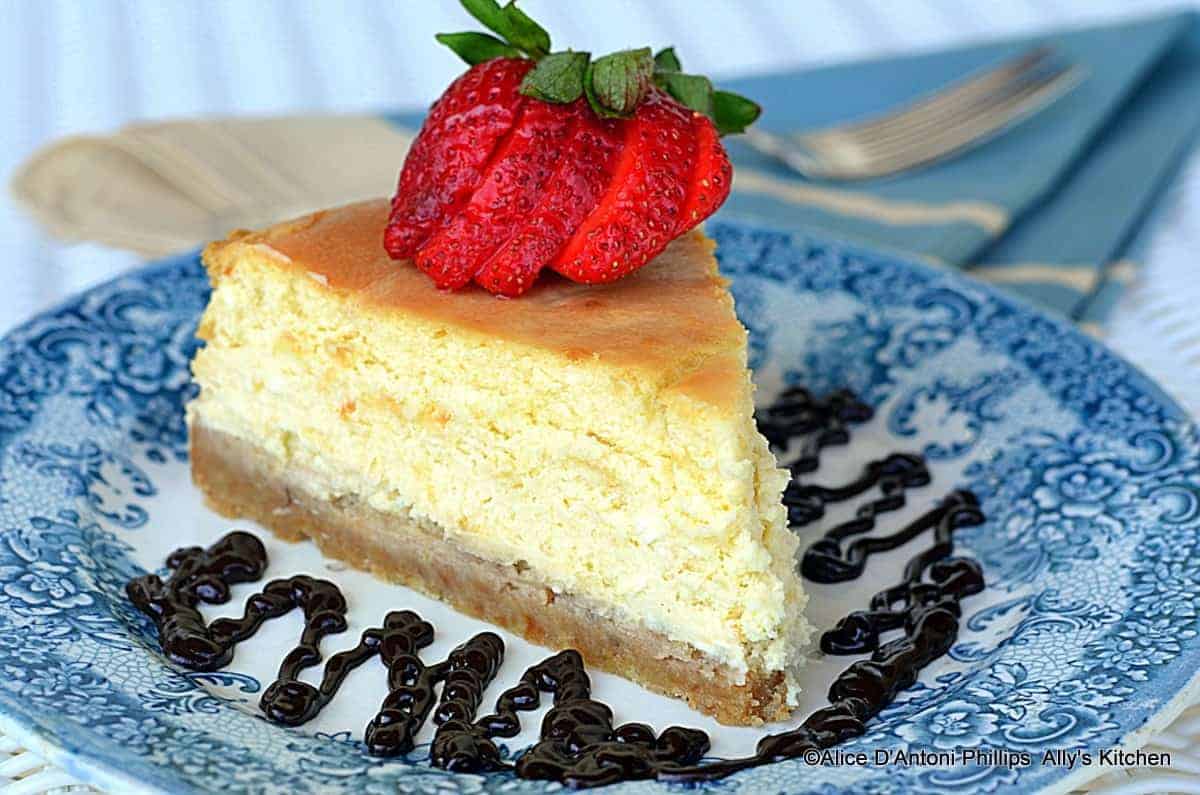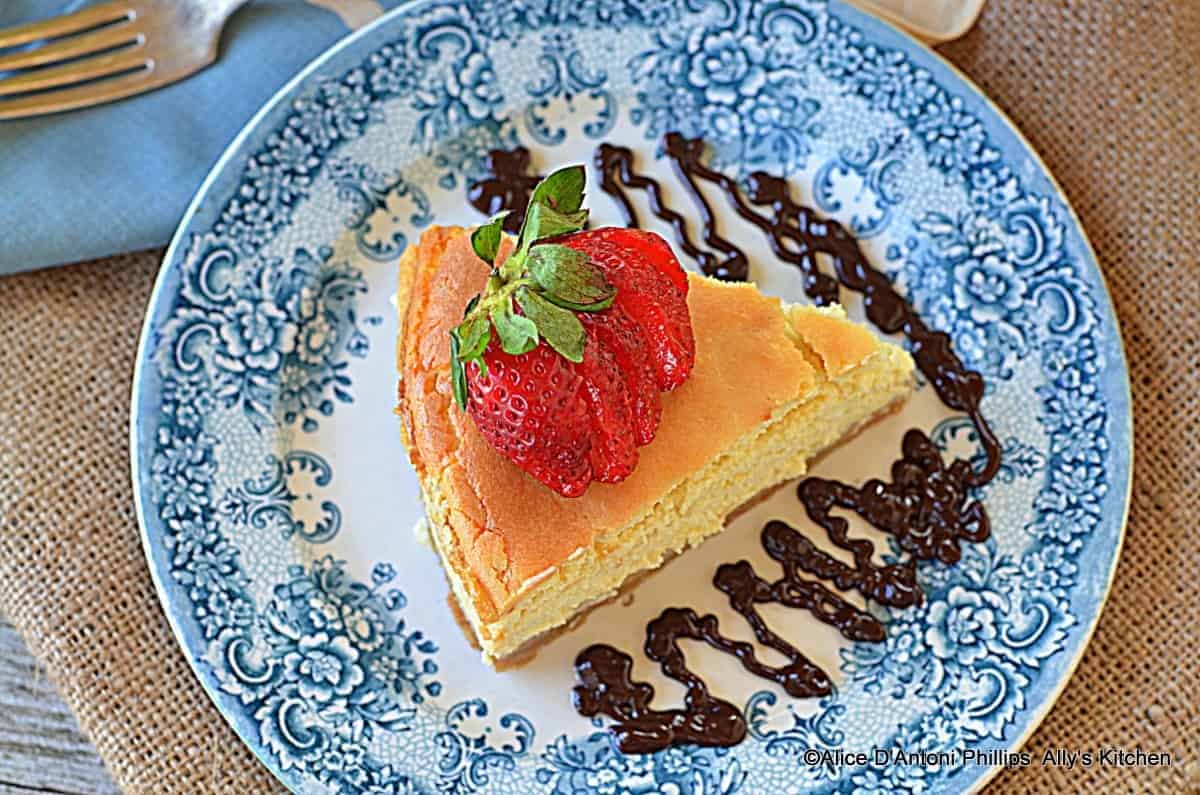 ©Alice D'Antoni Phillips Ally's Kitchen