Olive Oil Cilantro Croutons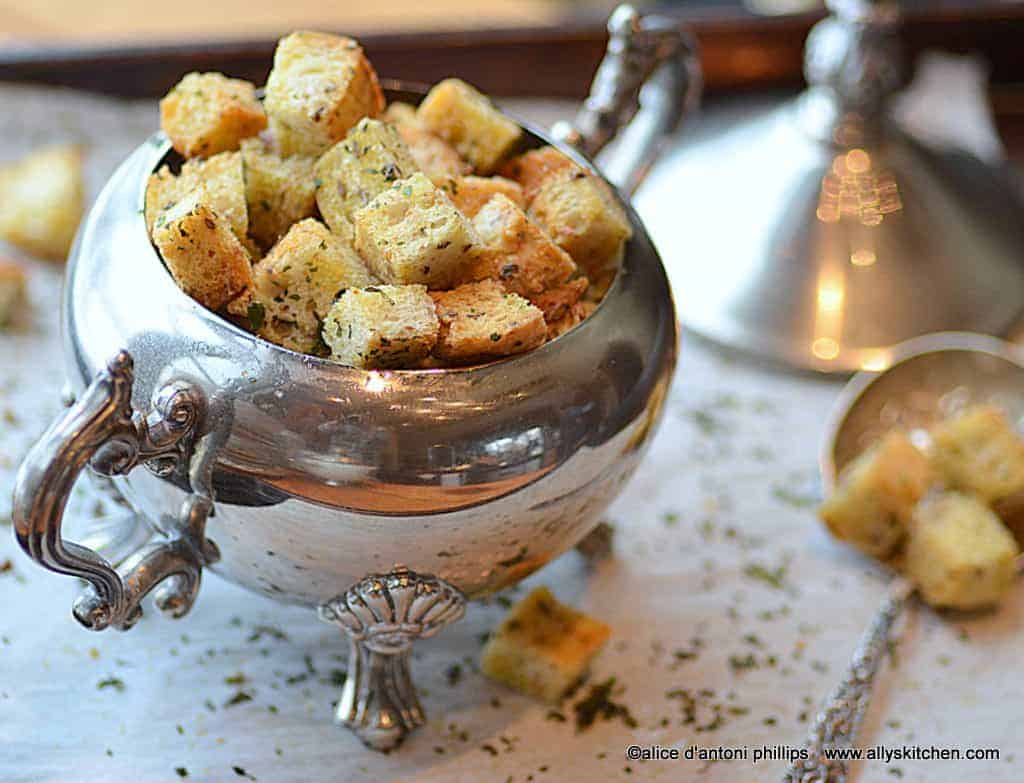 These olive oil cilantro croutons are going to be perfect on so many things~~from soups and chili to salads and, yes, even yogurt!
Croutons on bread
It's the little, simple, and fundamental stuff that will elevate your dishes to the next level. There's no reason to buy bagel garlic butter croutons; after all, how many times have you had stale bread? And why save the dressing for the holidays?
Quick Cilantro recipes
These olive oil cilantro croutons would go well with everything from soups and chili to salads and, yes, yogurt! I know, savoury yogurt is a trendy new food trend for 2015 (haven't we always enjoyed savoury with cumin corn soufflé cilantro & caramelized onions? ), so let's have a head start and get our groove going!
How to cook Cilantro with cheese
If you like the vivid, pungent taste of cilantro, there are a range of ways to use it in the kitchen, from spicy foods to leek & red onion soup with melted cheese. It's nice sprinkled on top of a sardine and lemongrass salad, and it's great as the middle of a plain salad with olives, avocado, and limes. And cilantro is a favorite ingredient in many great sauces. There are many tasty ways to add cilantro into your diet, from spicy chutneys to a great chimichurri.
Easy vegetable and Cilantro recipes
This quick-fried rice with eggplant & lime-cilantro sauce is as amazing for breakfast as it is for dinner. More meaty, chewy bits may result from thick-cut bacon. Amy Thielen, a cookbook author, often adds sauerkraut to her dishes to give them a more Midwestern taste. Serve this crisp, colorful salad as a side dish or as a chimichurri replacement on top of seafood, grilled beef, or chicken. I advise you to try it no matter where you are on the cilantro continuum Get the Cilantro Salad with Olives, Avocado, and Limes recipe here
Cilantro with chia seeds
Chia seeds thicken the juices of roasted baby peppers with cumin & cilantro and emulsify the mixture into a spreadable, smooth sauce that doesn't differentiate in this chutney. Drop some of the chile seeds before mixing if you want it to be milder. Pakoras, samosas, and tandoori grilled meats go well with the chutney.
Cilantro with herbs for health
In a recipe, a few fresh herbs will go a long way. Cilantro is no different when it comes to taste. With just a sprinkle on top, its vivid and soothing flavor will liven up a bowl. Yet this herb can be used for a lot more than just garnishing dishes. Cilantro is the main ingredient of many sauces eaten atop grilled meats, it's a star in fragrant Thai dishes, and some say that guacamole isn't complete without it.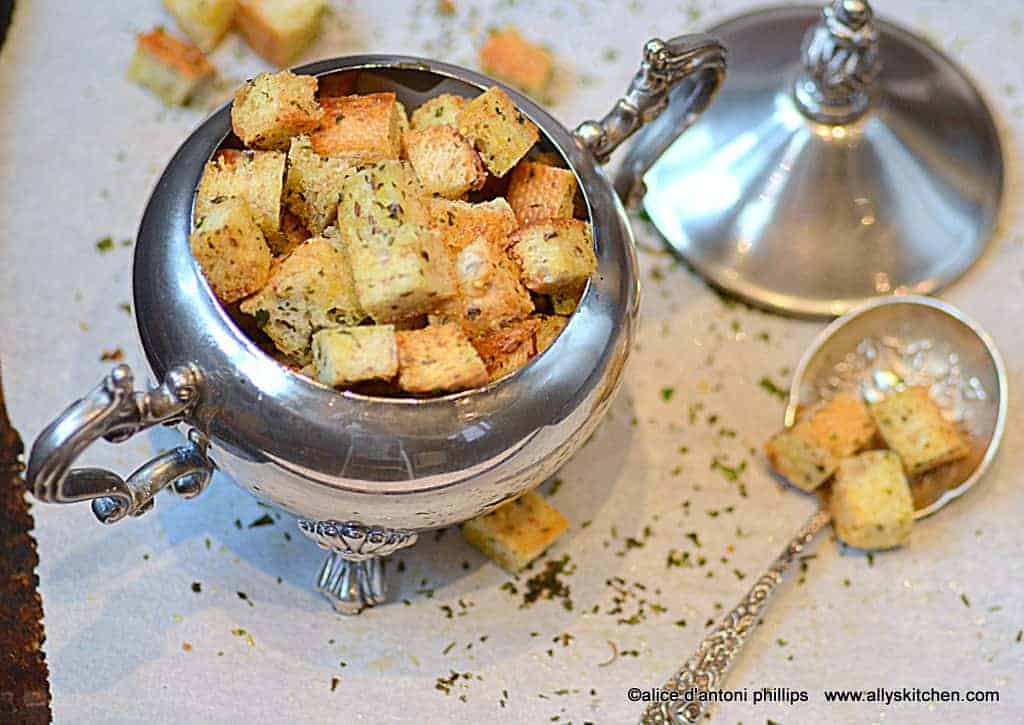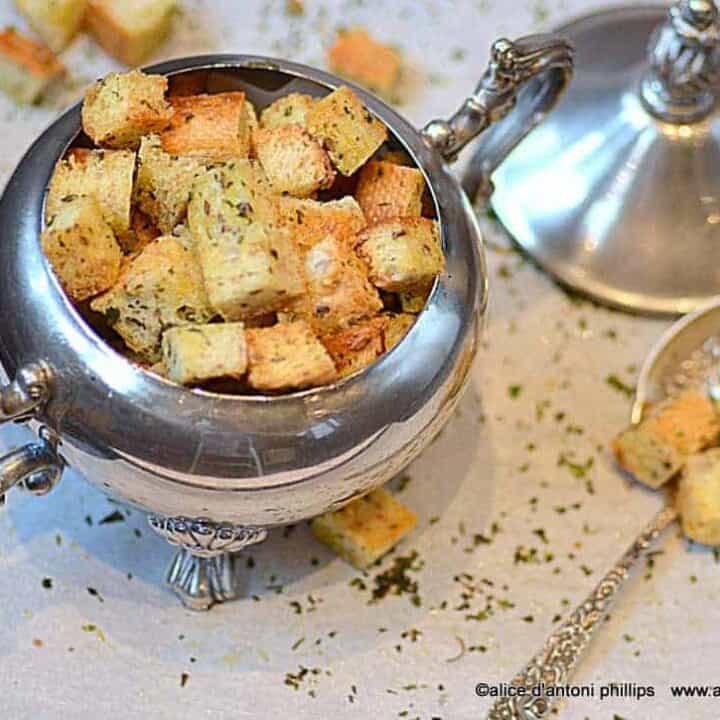 Olive Oil Cilantro Croutons
Yield: Makes: About 3 cups

These olive oil cilantro croutons are going to be perfect on so many things~~from soups and chili to salads and, yes, even yogurt!
Ingredients
Turn oven to Broil
What you need:
1/2 loaf day old French bread, cut into bite size cubes
1/4 cup extra virgin olive oil
2 Tbl. dried cilantro, divided
Olive Oil Cooking Spray
Instructions
Put the bread cubes on a parchment paper lined cookie sheet. Drizzle on the olive oil and toss and turn coating all the pieces well all over. Sprinkle on one tablespoon of cilantro and toss well again.

Put under about 12 inches from the broiler and toast until golden brown--just a few minutes. Watch like a hawk!

Remove, coat with cooking spray and sprinkle on the remaining cilantro tossing again. Ready to serve warm or at room temperature. Store in an airtight container!