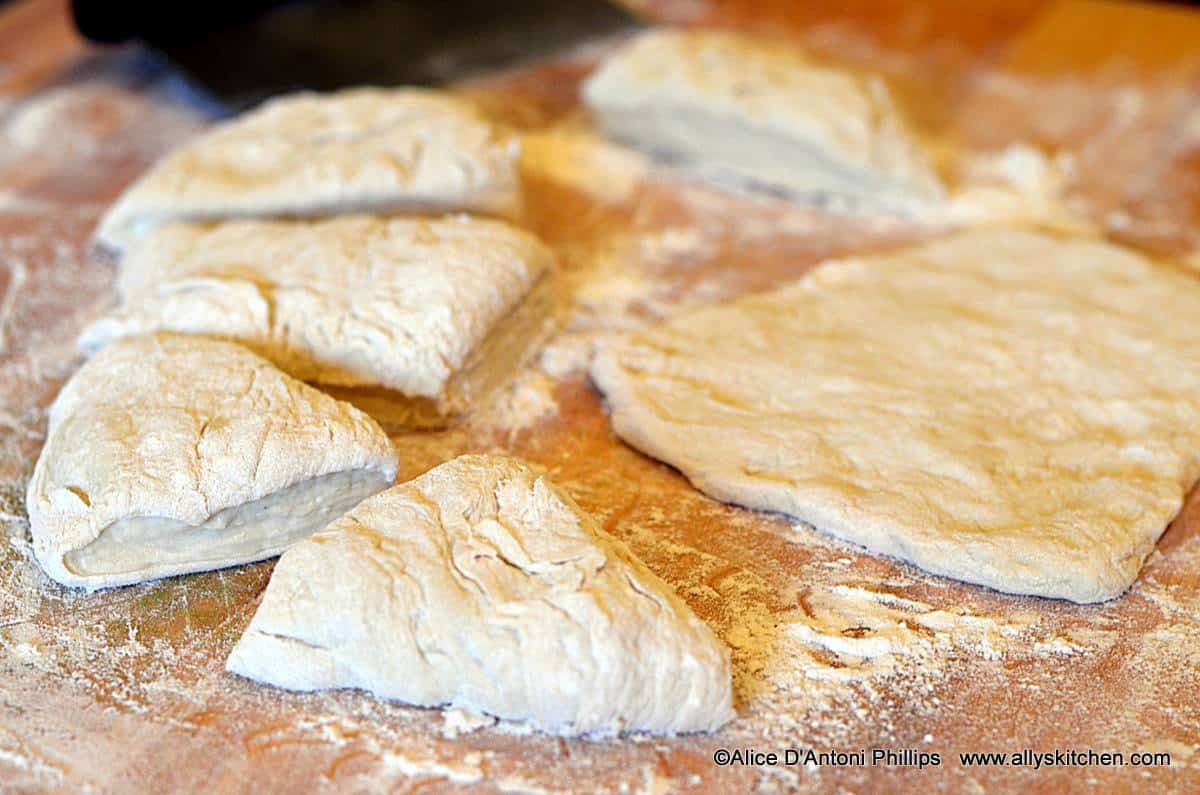 Why in the world do I call this 'Dan Gourmet Flatbread'…well, because that's where I learned to make this flatbread~~in Tel Aviv at the Dan Gourmet Culinary School…I'm not sure I paid enough attention because my dough didn't raise like my fabulous Chef instructor's did, but the end product was flat out drop dead GOOD!  In fact, Ben, my hubby who's the CTT of Ally's Kitchen (Chief Taste Tester), called it a foodgasam!  Soooooooooooooooo good.
The Dan Gourmet Culinary School is a state-of-the-art Kosher school, the world's largest, in Tel Aviv~~I had the huge honor and privilege of spending an afternoon there with my Taste of Israel comrades as we witnessed and participated in the magic of making lahmabiajin, tahini, flatbread, and charred eggplant through the master hands and instruction of Chef Elan Amir! It's a site to behold and the brainchild of the prestigious Dan Hotels~~their mission is to create, cultivate and captivate the world via Kosher food, and it all starts right here in this $2m kitchen!
While our instruction was a crash course, I learned sooooooooooooooo much as Amir masterfully orchestrated, totally effortlessly, the instruction in English~~the best part of this entire tantilizing experience was getting to eat what we created!  OMG!!!! is all I can say!
Watch a little 3 minutes of magic as seen through the eyes and camera of Sammie, Nomadic Samuel, and Audrey~~two of my travelers with the Taste of Israel escapade!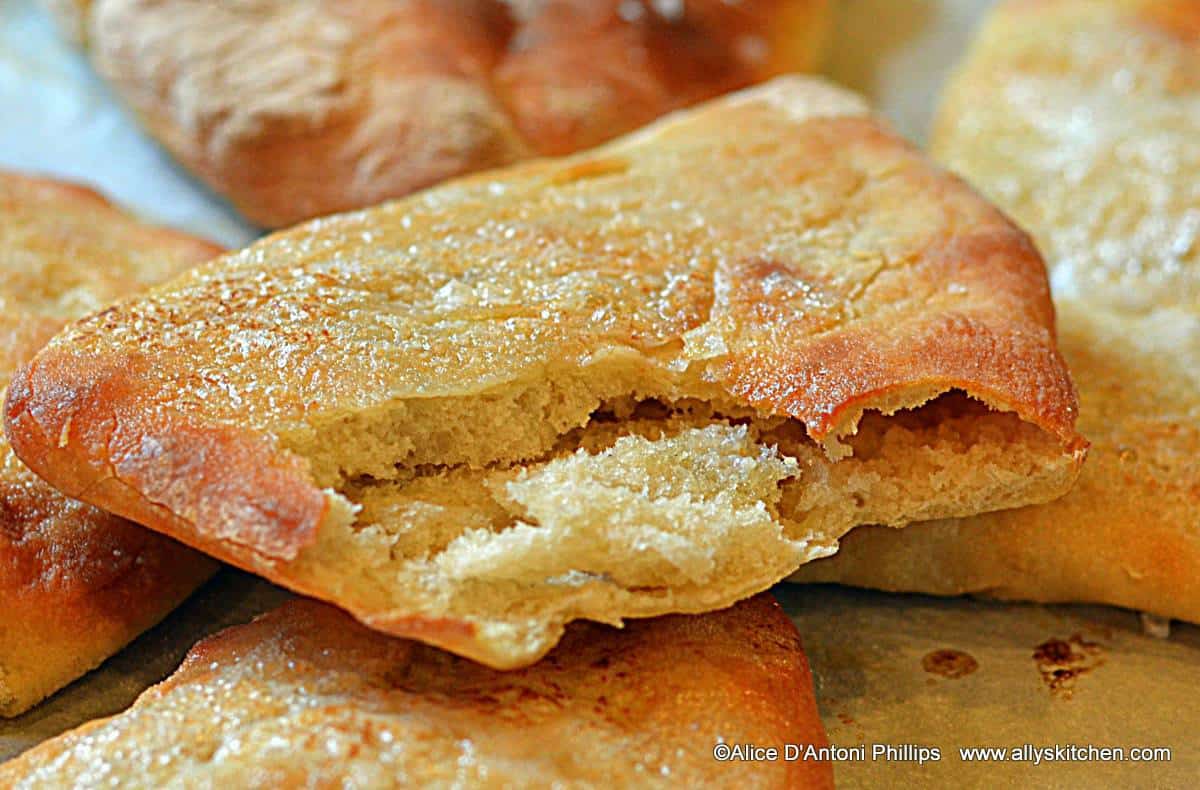 Preheat oven to 450
What you need:
2 1/2 cups flour + 1 to 1 1/2 for kneading
2 packages active dry yeast  (.75/per/package)
3 tbl extra virgin olive oil
1/2 tsp sea salt
1 1/2 cups water (110-120 degree temperature)
3 tbl softened butter
Finishing sea salt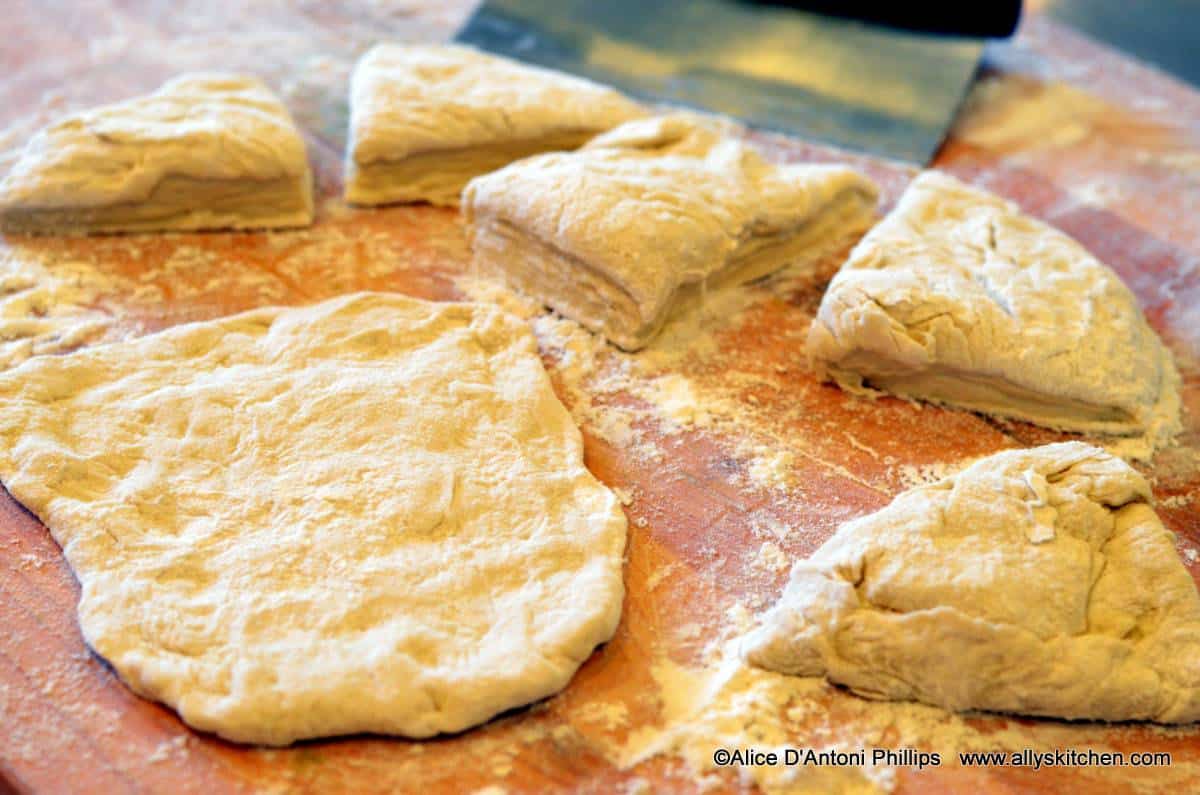 What you do:
Combine the flour, dry yeast and salt in a mixing bowl (stand mixer).  Use the bread paddle and slowly blend the dry ingredients for about 60 seconds.  Then drizzle in the water , olive oil and let it blend about 5-7 minutes.  The dough will be thick and gooey. Cover with a dry clean towel and put in the oven with the light on.  Let it raise a few hours (or overnight)–hopefully, it will double in size.  (If it doesn't, not to worry, it'll be ok!)
Dump the dough on a floured surface and knead  (about 5-7 minutes)  adding more flour to keep from sticking.  Cut into pieces and flatten into irregular shapes.  Place on a parchment paper covered cookie sheet and bake in a preheated 450 oven about 8-10 minutes.  Remove and slather the tops with butter. Return to the oven on broil for about 60 seconds.  Remove and sprinkle on sea salt.