Aussie Grassfed Boneless Leg of Lamb Morocoan Style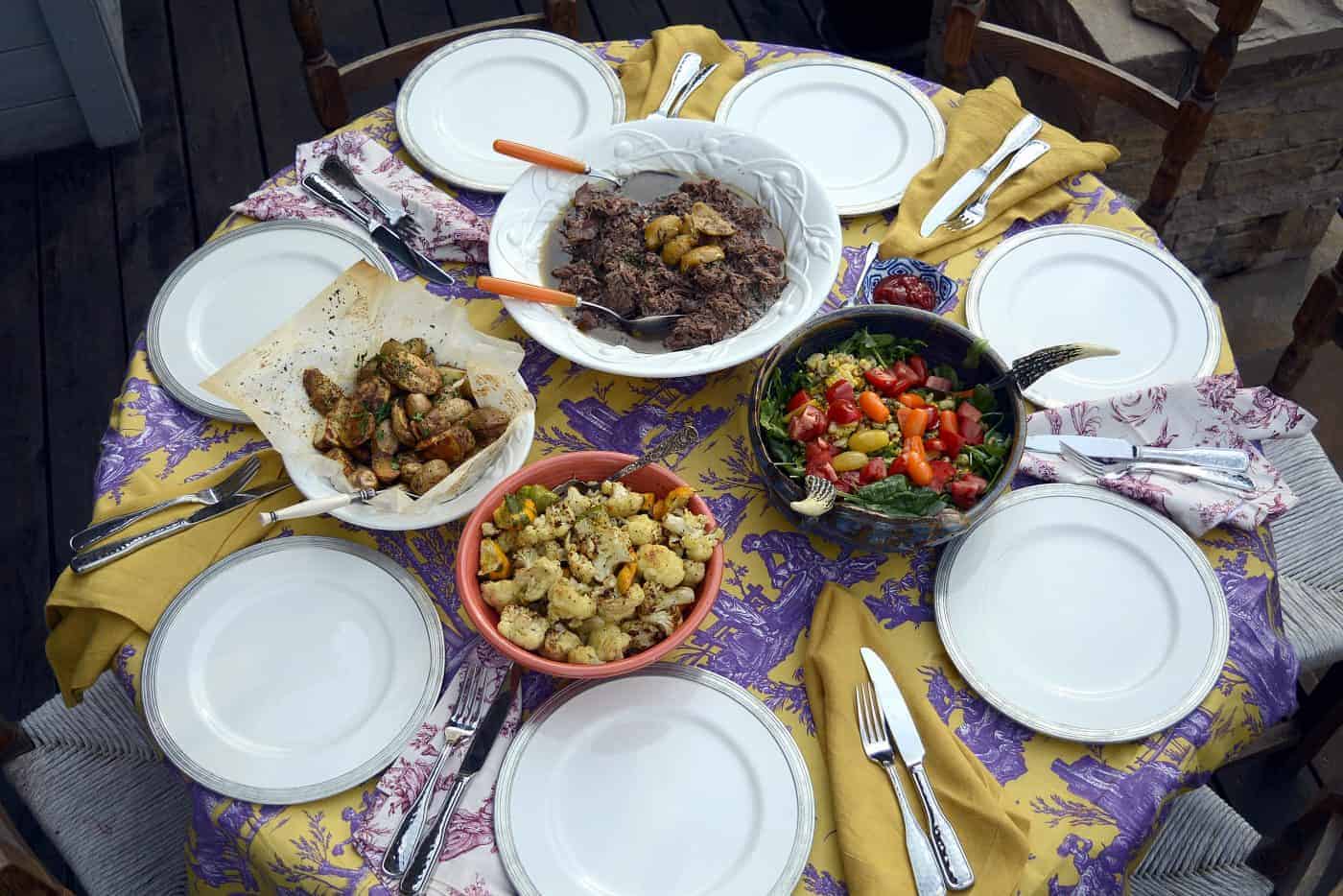 If you want one fine delicious and easy moroccoan lamb recipe then this is your ticket to a feast! Come see how we celebrated a 'trash the tie' party!
Aussie Grassfed Boneless Leg of Lamb Morocoan Style
This recipe for Moroccoan lamb is a sponsored post. That means I'm being paid for this post, aussie grassfed boneless leg of lamb morrocoan style. But, I don't partner with any brand unless I believe in and trust their product. I mean how else I could write something about it unless I was convinced its good stuff. This lamb from down under is, as their website explains, "free-range and naturally fed on our abundant pasturelands, so it's mild tasting and naturally lean and tender. Plus, Aussie Lamb is free of artificial additives and hormone growth promotants — a pure product of its pure environment."
Boneless Leg of Lamb
Leg of lamb is an ideal dish for a large festive table. Many people dislike lamb because of its specific flavor. It looks beautiful, the aroma is amazing, the taste is amazing … And at first glance, it seems that it is extremely difficult to cook it and master the basics. But you should follow some simple tricks, be in a cheerful mood, and have enough free time.
Boneless Leg of Lamb Slow Cooker
Lamb is tasty and lean meat that can be used to prepare a variety of dishes for a family dinner or a special occasion. In a multicooker, a boneless leg of lamb is cooked quickly, and ready-made dishes are juicy, soft, and tender.
Here's a perfect recipe for your spring party that is aussie spring party ideas! OMG! You're guests are going to love these sliders. Plus, wrapping them in old-fashioned waxed paper (love it!) with a string tie says to your guests, I love you!
How to Cook Boneless Leg of Lamb?
Anyone who wants to please their family and friends with delicious food – this recipe is what you need. Lamb is traditional to serve for Easter Dinner, but it makes a great meal for any occasion. When cooked to medium-rare, it is flavorful and mild so that anyone who enjoys roast beef will also enjoy this perfect leg of lamb roast.
If you like simple, easy recipes for your main course, then you'll also want to try my favorite recipes such as aussie moroccoan lamb kefta, and aussie grassfed beef asian bowl.
How to Cook Boneless Leg of Lamb in a Slow Cooker?
The multicooker is a real helper for any housewife. A leg of moroccoan lamb prepared in this way retains all its juices, which makes it even tastier. Spending quite a bit of time cooking a leg of lamb for lunch, you will get a very satisfying and aromatic dish that is simply impossible to tear yourself away from.
Slow Cooked Boneless Leg of Lamb in Oven
The oven-baked leg of moroccoan lamb is considered the signature dish of any festive table. This is not surprising, because such meat turns out to be not only beautiful in appearance, but also very tasty. You need to calculate the time required to cook a dish based on the weight of a piece of lamb. The formula is simple: temperature 400, cook for about 3 to 3.5 hours or until the meat can be shredded.
Here are some another quick recipes, that you should give try:
one skillet greek pork chops
Aussie chunky lamb stew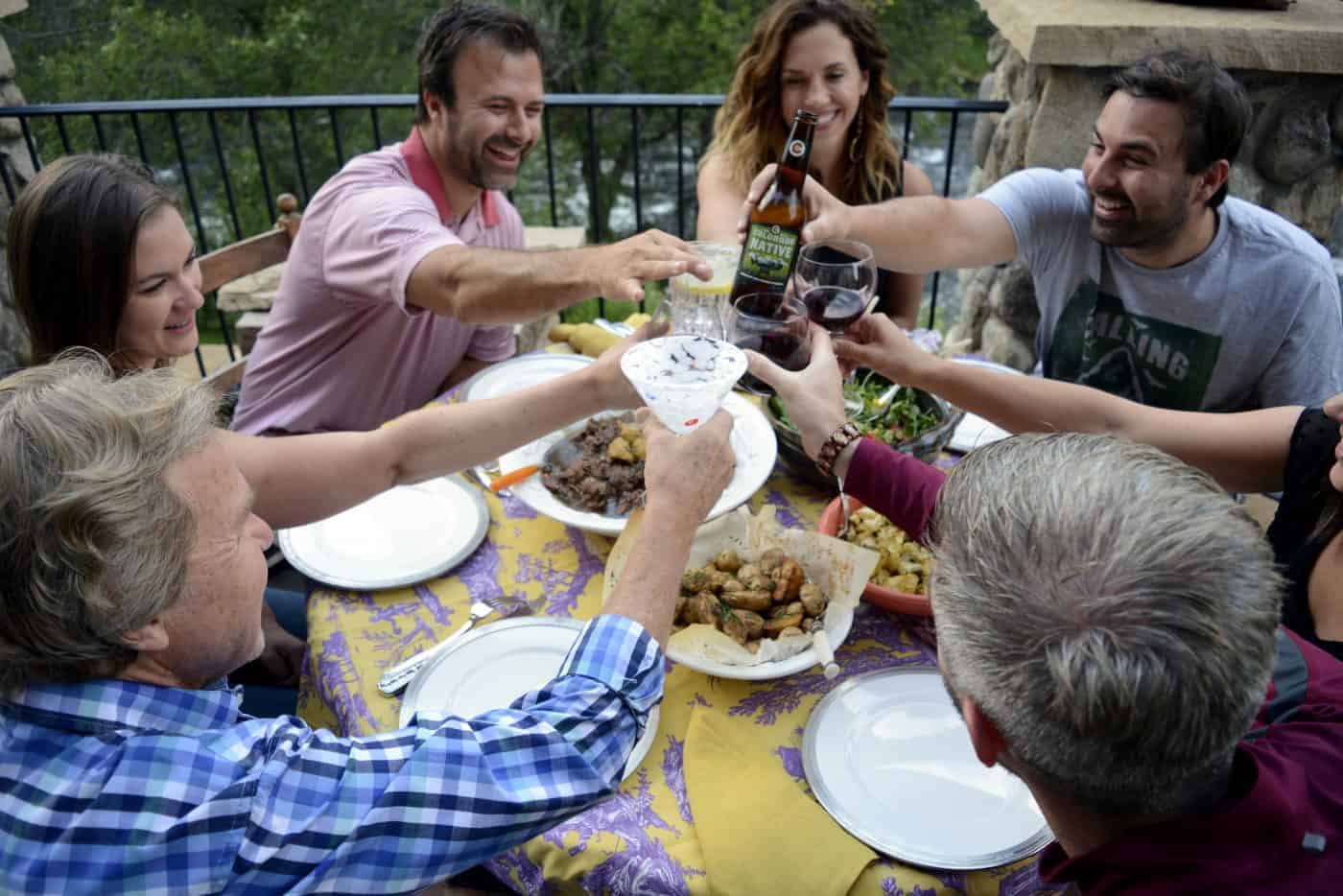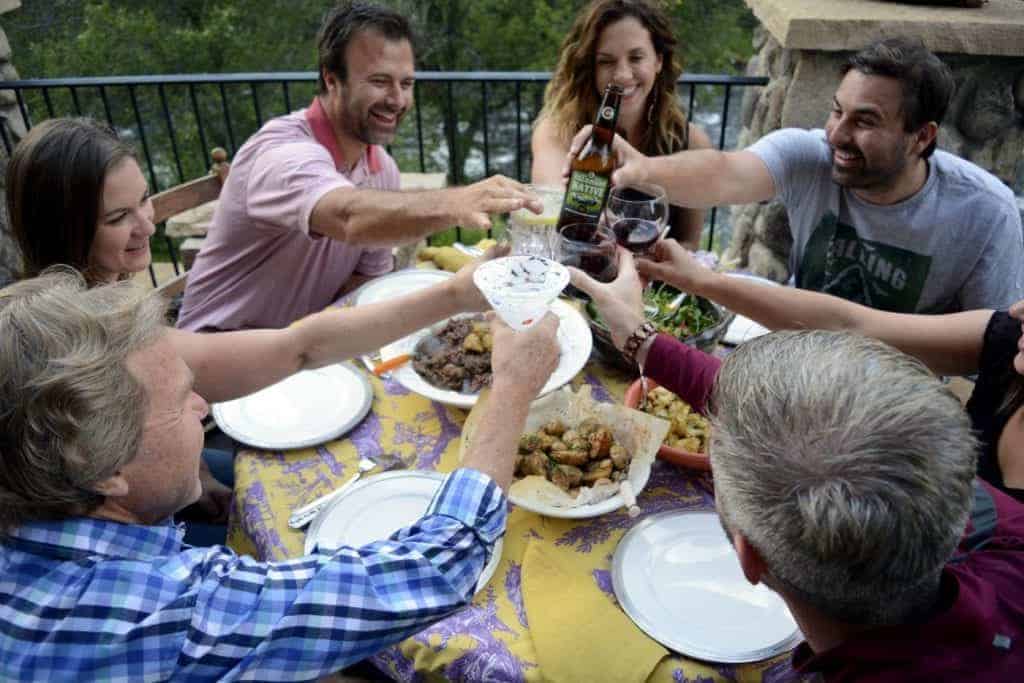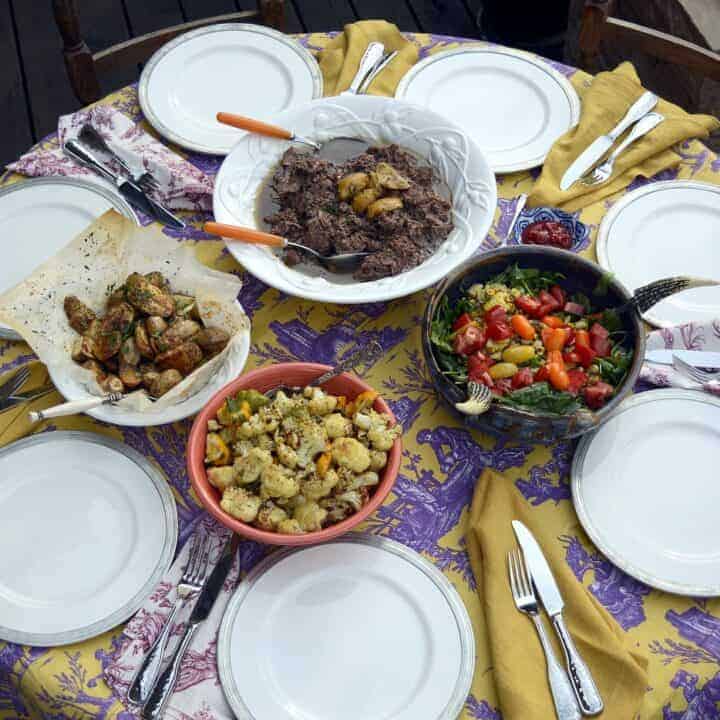 Aussie Grassfed Boneless Leg of Lamb Morocoan Style
If you want one fine delicious and easy lmoroccoan lamb recipe then this is your ticket to a feast! Come see how we celebrated a 'trash the tie' party!
Ingredients
Serves: 12+
1/3 cup extra virgin olive oil
1 Tbl. fresh chopped rosemary + more for garnish
2 tsp. sea salt
2 tsp. ground cumin
2 tsp. dried oregano
2 tsp. dried mint
2 tsp. garlic granules
1 tsp. onion powder
1 tsp. paprika
1 tsp. coarse ground pepper
1 tsp. red chili flakes
3 cups water
2 lemons, cut into quarters and seeds removed
5 lb. boneless leg of lamb, contained in cookable netting if possible
Instructions
In a small mixing bowl, combine the olive oil, rosemary, salt, cumin, oregano, mint, garlic, onion powder, paprika, pepper and chili flakes. Blend into a mixture.

Put the water in a large slow cooker along with the lemons and then blend in the spice mixture. Add the boneless leg of lamb. Take a ladle and scoop the liquid all over it.

Put a double piece of foil on top then place the lid on this. You want to keep it very tight in cooking. Turn to high setting for about 5 1/2 to 6 hours.

After about 5 hours, use clean food scissors, snip the netting and remove. Shred the meat with a large fork. Continue to cook another about 30 minutes.

Turn heat to warm until ready to serve.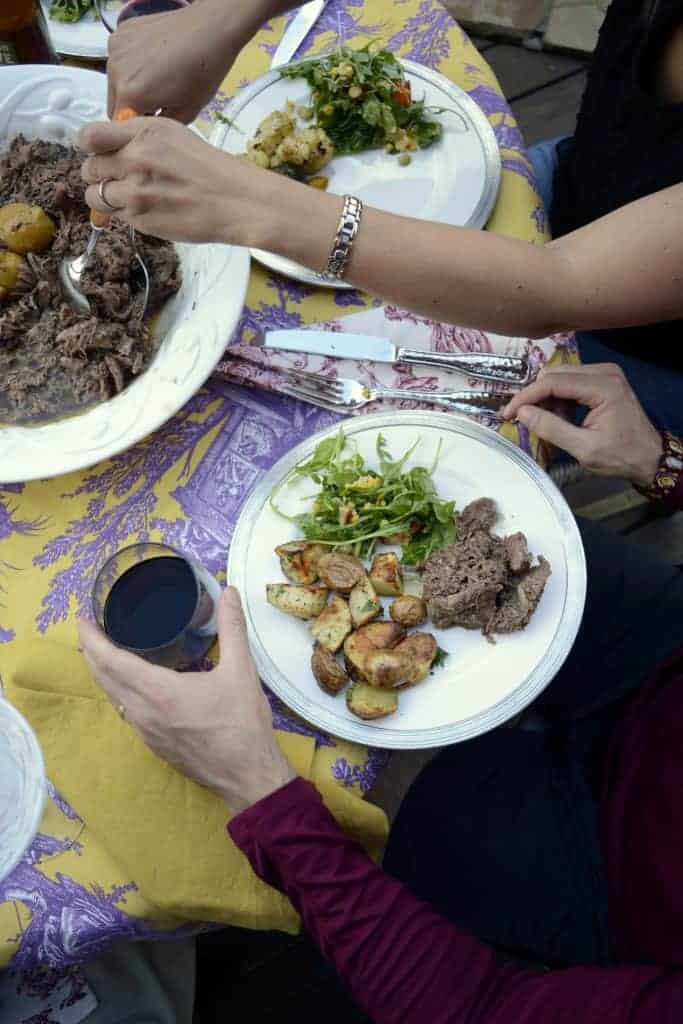 Notes
Wash the lemons well. They will be edible after cooking. Some people love the lemon rinds!

With the leftover meat, I added a really good brand marinara sauce, grated parmesan, fresh chopped basil and made a pasta sauce.