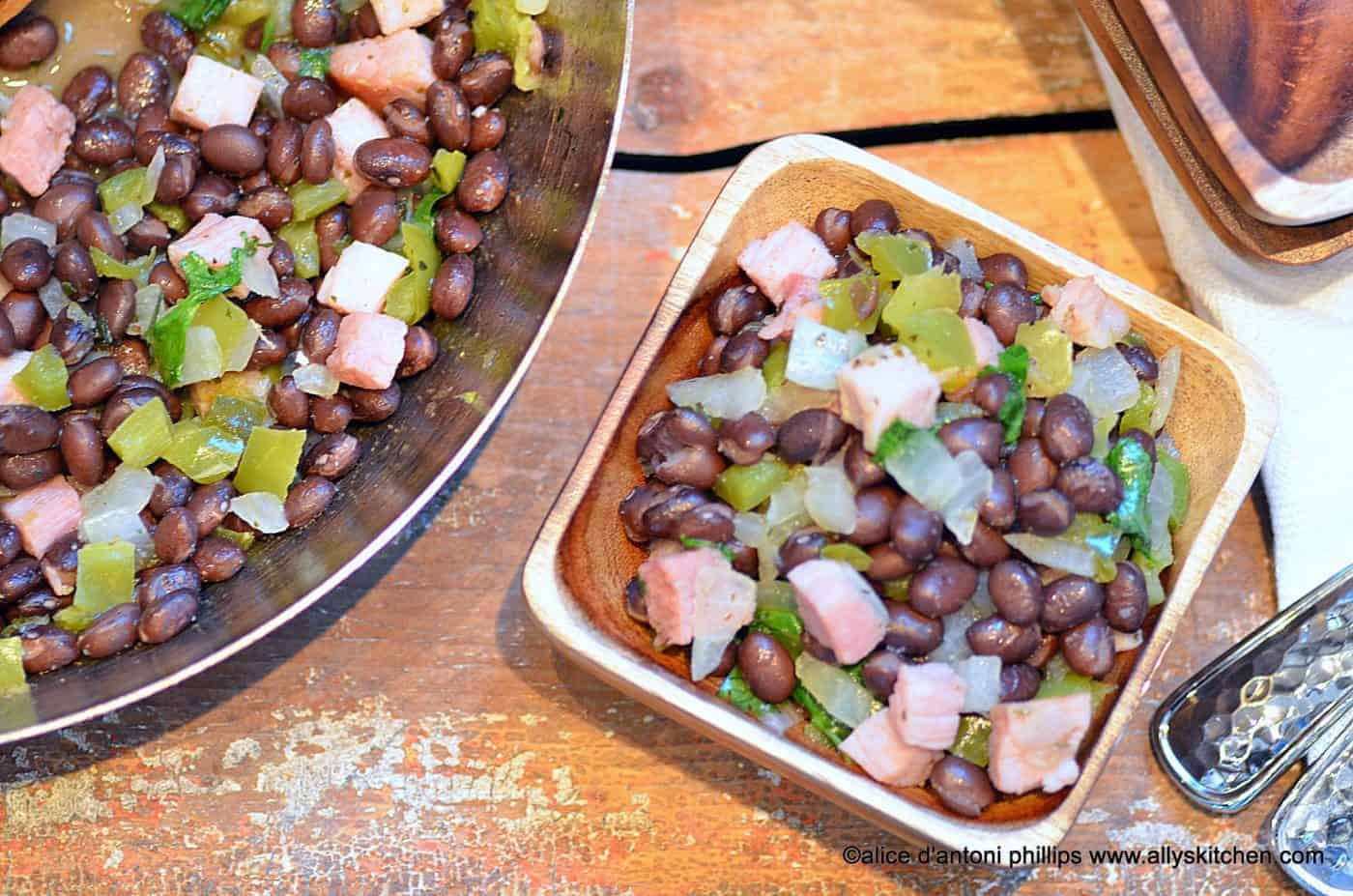 This is a sponsored post from Knorr and Zooppa~~I was given an opportunity to create five recipes they sent me, photograph them, then enter into the Knorr contest on Zooppa. These spiced black beans & ham are mighty tasty!
Basically, this recipe is pretty simple and makes a tasty meal in a jiffy. I think cooking the black beans from scratch with a ham hock or ham shank could intensify the flavor, but it would take a lot more time, and lots of families just don't have that luxury.
Add a nice loaf of crusty French or Italian bread, a simple salad, and you have a good to go full meal!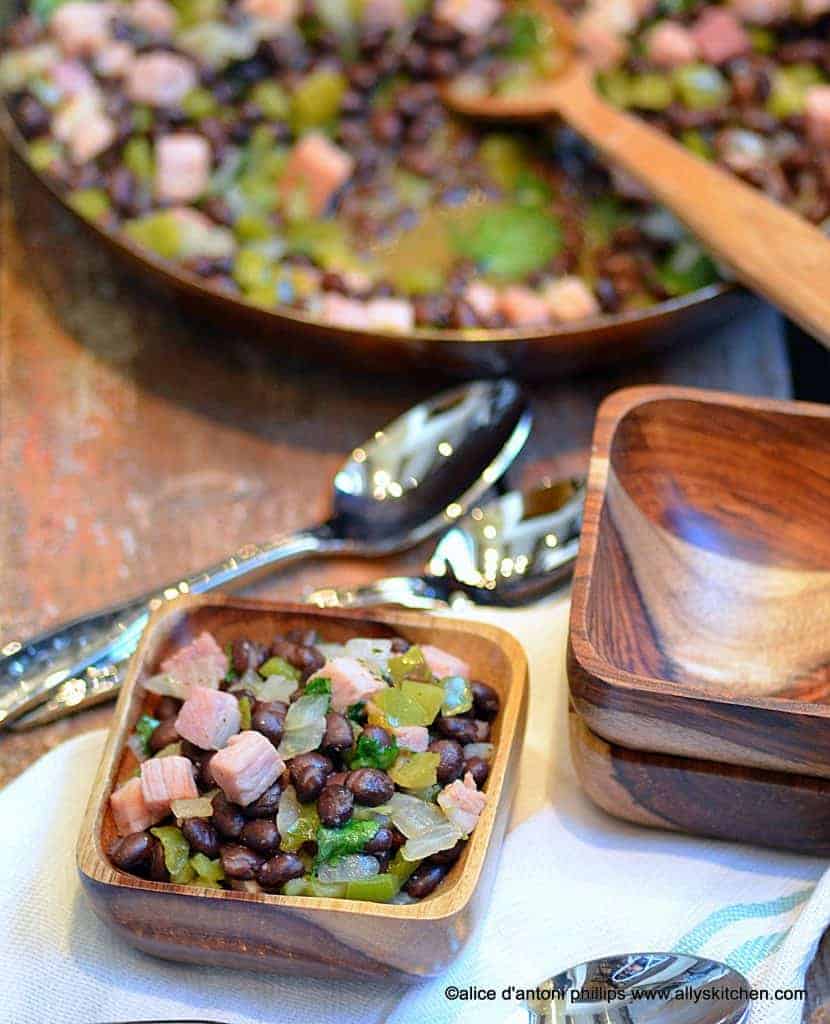 Serves: 6
What you need:
1 Tbsp. vegetable oil
1/2 cup chopped onion
1/2 cup chopped green bell pepper
2 cloves garlic, finely chopped
2 ounces ham, chopped
3/4 tsp. dried oregano leaves, crushed
1 Knorr® Beef flavor Bouillon Cube
1 Tbsp. white vinegar
2 cans (15.5 oz. ea.) black beans, rinsed and drained
1/3 cup water
2 Tbsp. chopped fresh cilantro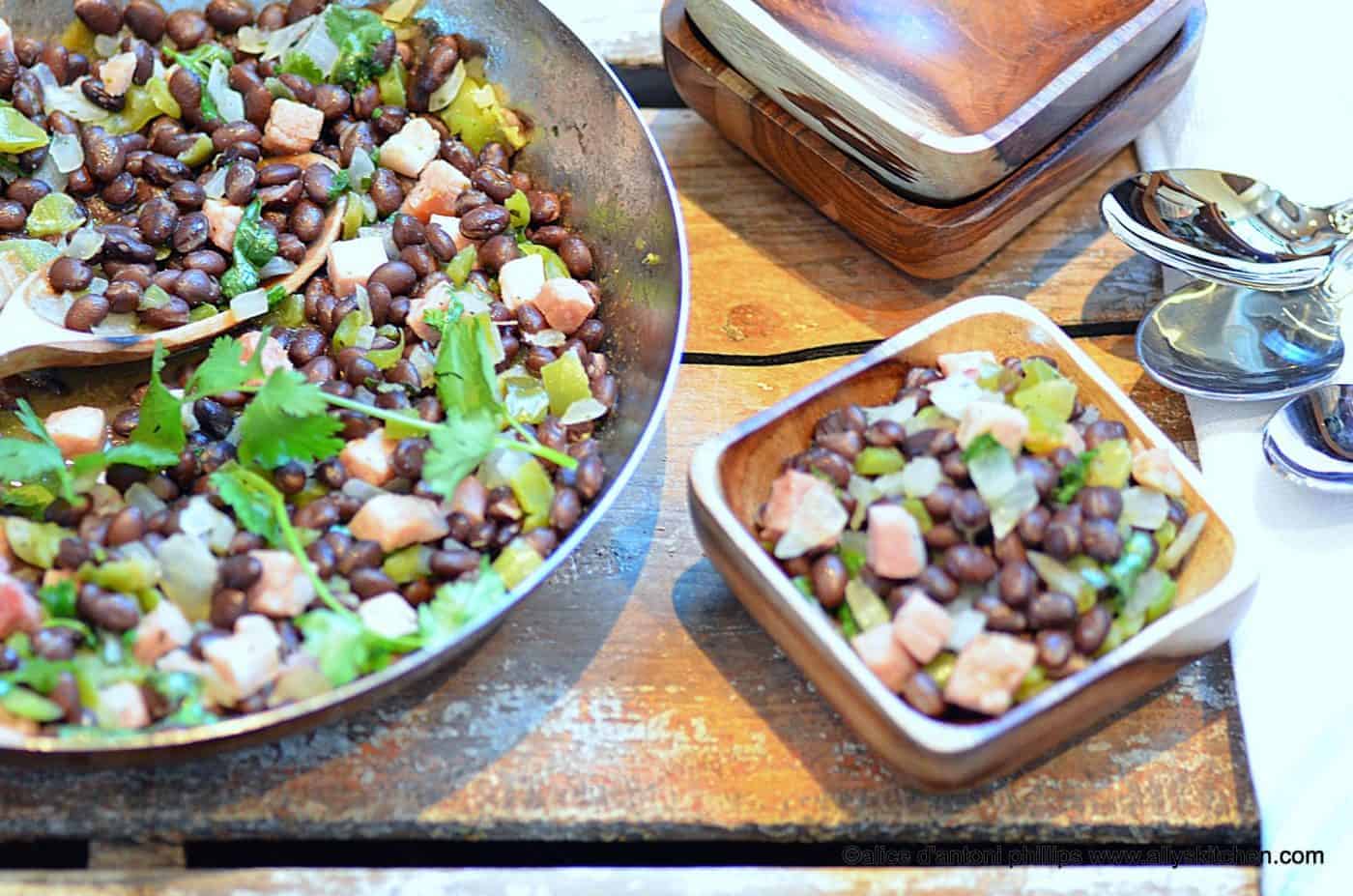 What you do:
Heat oil in medium saucepan over medium heat and cook onion, pepper, garlic, ham, oregano and Knorr® Beef flavor Bouillon Cube, stirring frequently until vegetables are tender, about 4 minutes.
Add vinegar, beans and water and bring to a boil. Reduce heat and simmer about 10 minutes, stirring occasionally, for flavors to develop. Remove from heat and stir in cilantro.