Entertaining Tips for the Holidays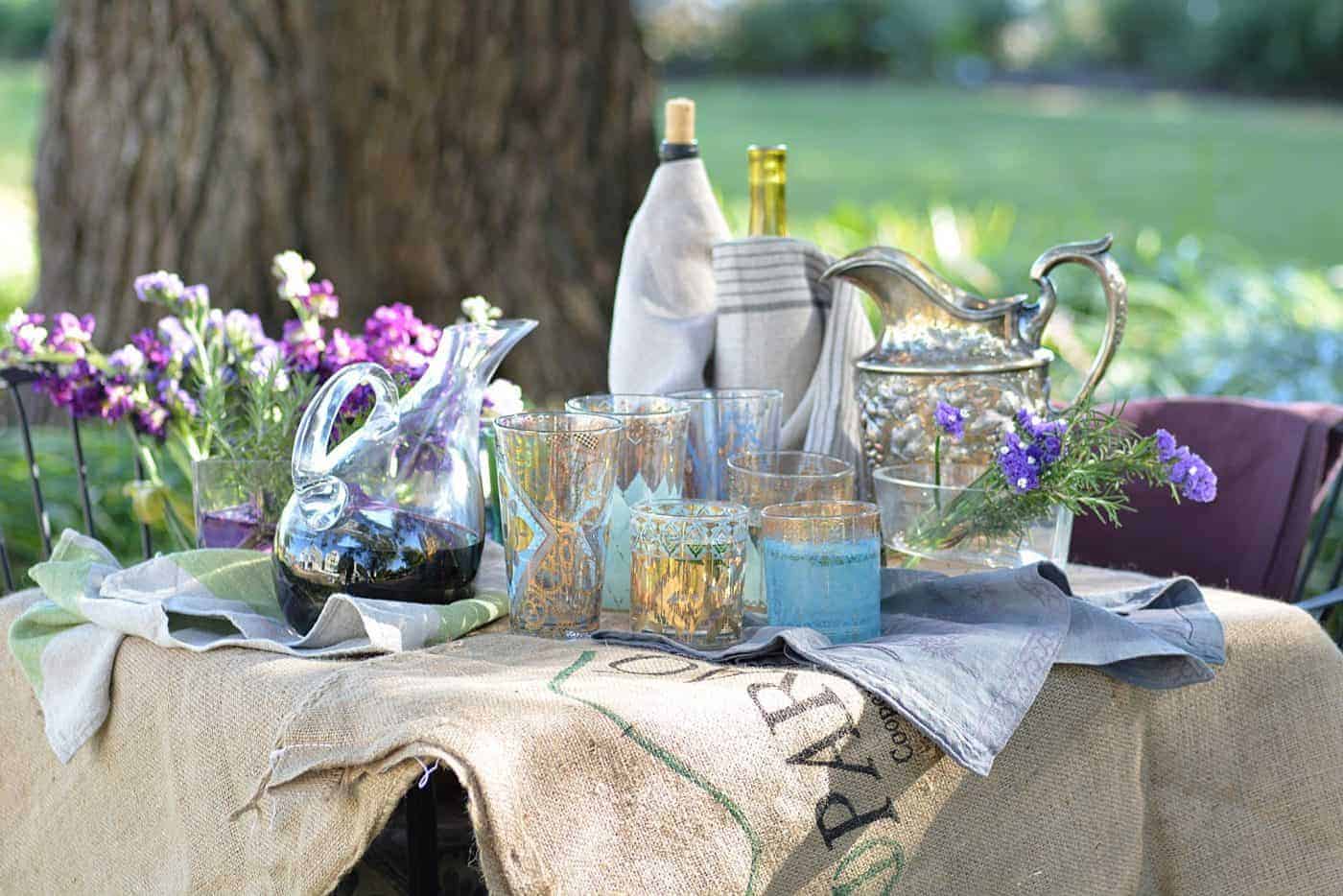 Five practical simple entertaining tips for the holidays will help you reduce stress, execute beautifully, and actually enjoy the party!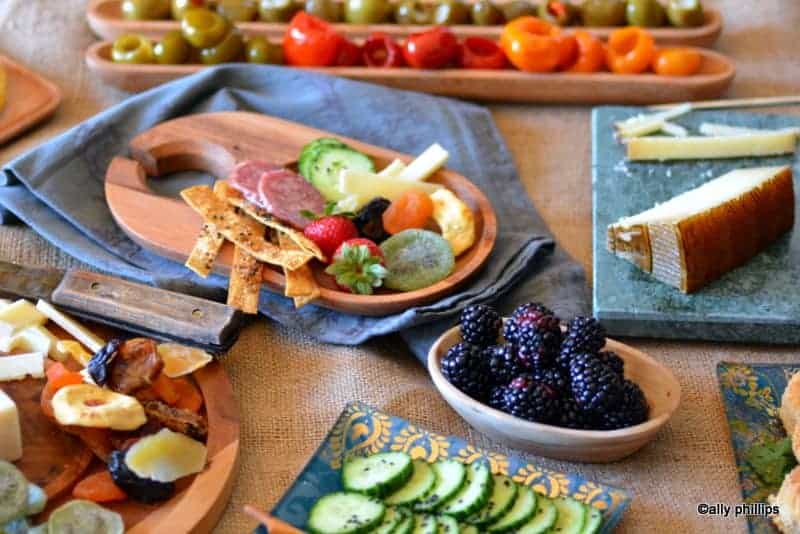 How to Host a Holiday Party
Five entertaining tips for the holidays (and really anytime) that will ensure success. Let's get right to the point because I know your time is crunched! And, all you want is to get to the meat of this post.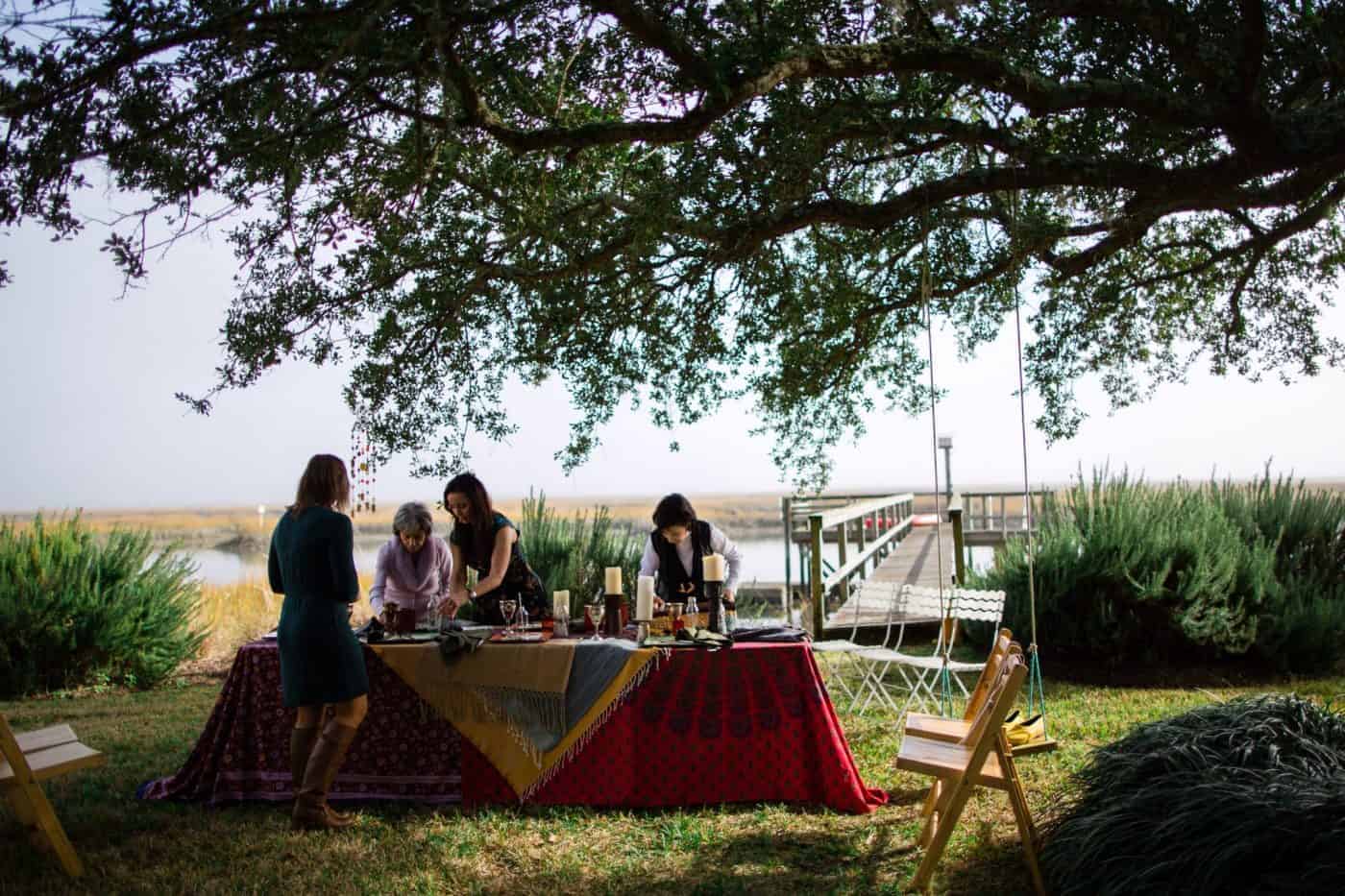 Holiday Entertaining Recipes
Have a variety of nibbles and bites. From fresh/dried fruits, raw vegetables, nuts, olives, cured meats and cheeses to hot and cold dips, chips, breads, dipping oils, wings and more.
Then settle on one 'statement' dish like a vegetable paella, a big pot of beans with toppings. Maybe a huge bowl of pasta. Wings.
Whatever you want to claim as your trademark statement nibbles!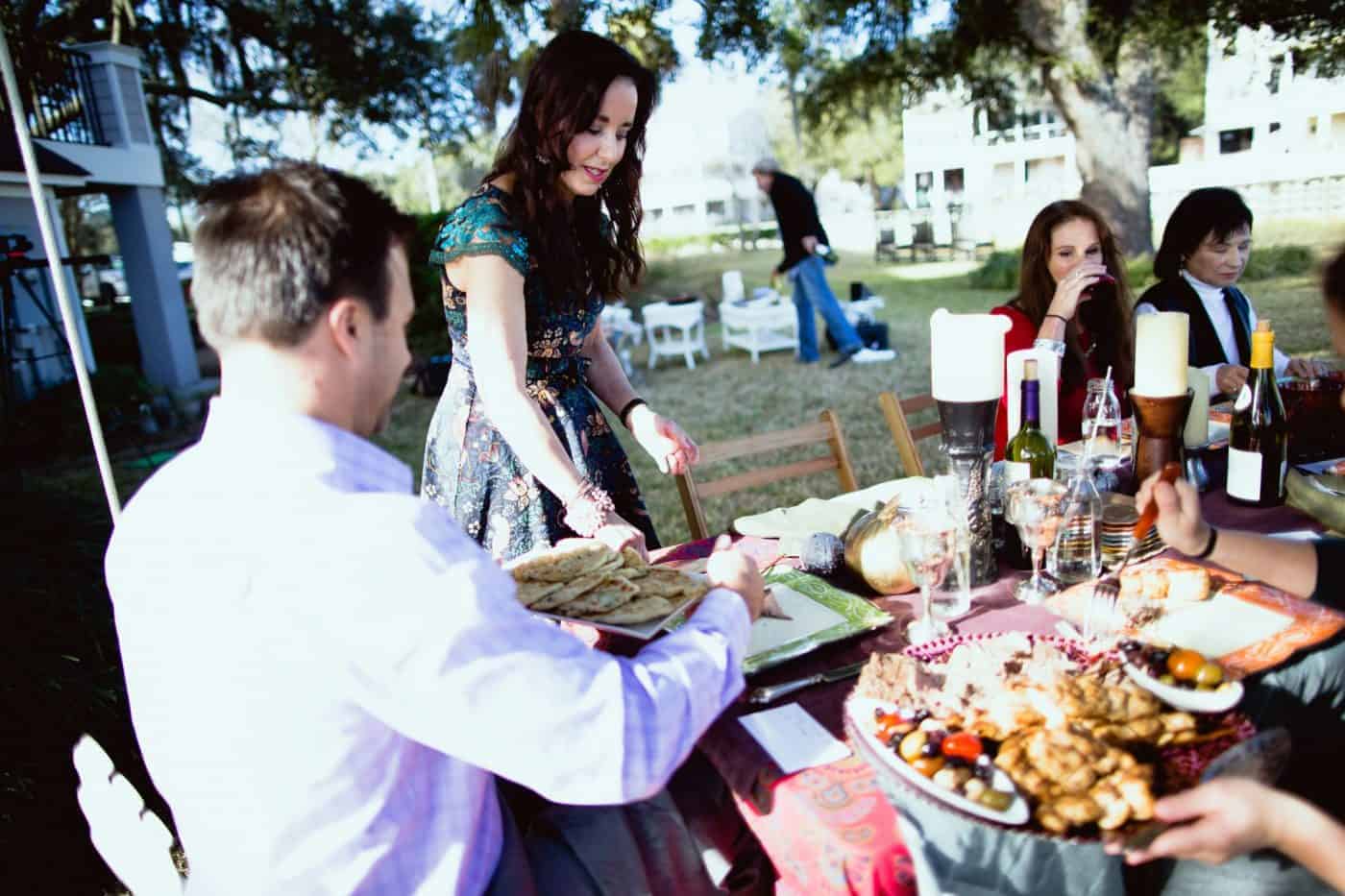 Holiday Entertaining Tips
Make it easy for you and your guests. Nothing fussy and complicated. It's all about the camaraderie. Grazing around a big table creates a communal family atmosphere that's inviting and relaxing.
Plus, there's tons of warmth that's spread because people who may no know each other well, or at all, could be standing beside the same dish and conversation can naturally spark! Yummmy new friends, and it's all because of the spread of food!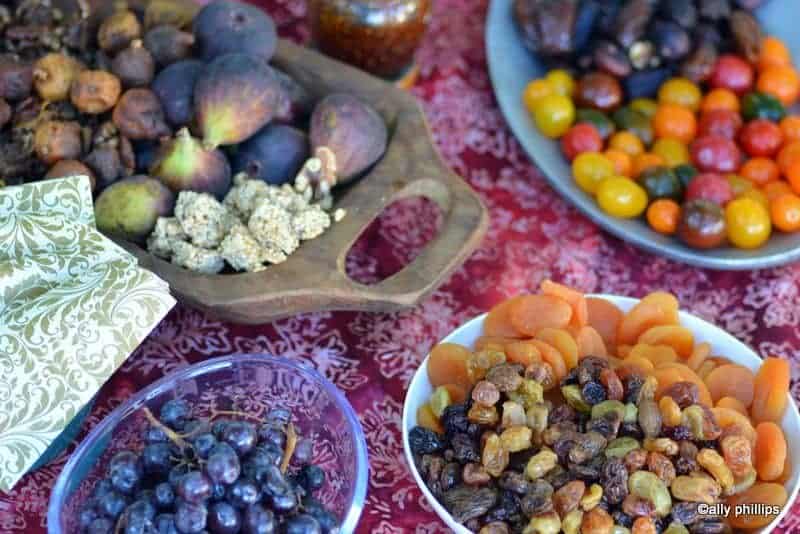 Planning a Holiday Party
Lay out a spread that sings of beautiful colors, textures, flavors and styles. Center your table with a few candles and collection of fresh flowers in small, eclectic vases that are short and easy to reach across.
And, by all means, get your friends involved. Who doesn't love getting their hands 'dirty' and helping out! So save some of those 'little' things until the end when folks arrive and they say, 'How can I help?' Well, put 'em to work!
Another fun thing to do for you holiday party, especially if it's a smaller group, is to have homemade gift favors to send home with everyone!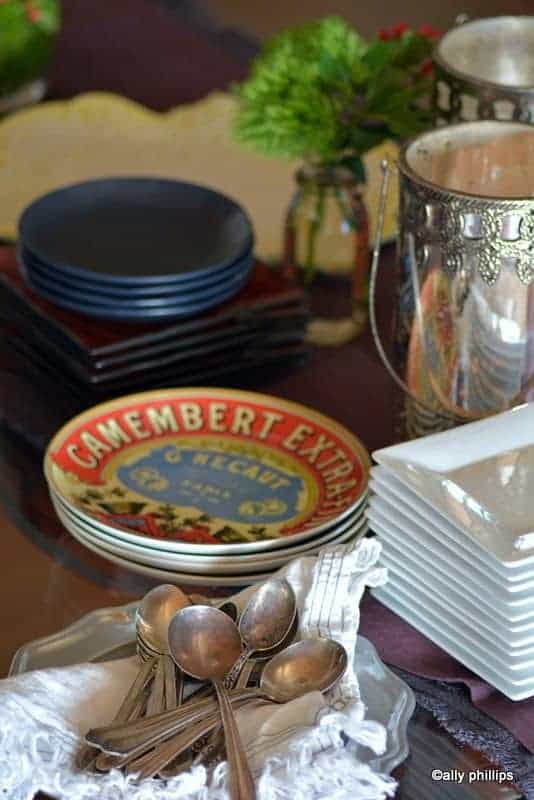 Holiday Entertaining Guide
Here's one great tips. Keep refills of ingredients on the kitchen counter, so it's easy to get to when you see things are running low.
When the 'statement' food dish runs out or runs low, just remove it from the table (unless you have more making it easy to refill) and let the grazing continue.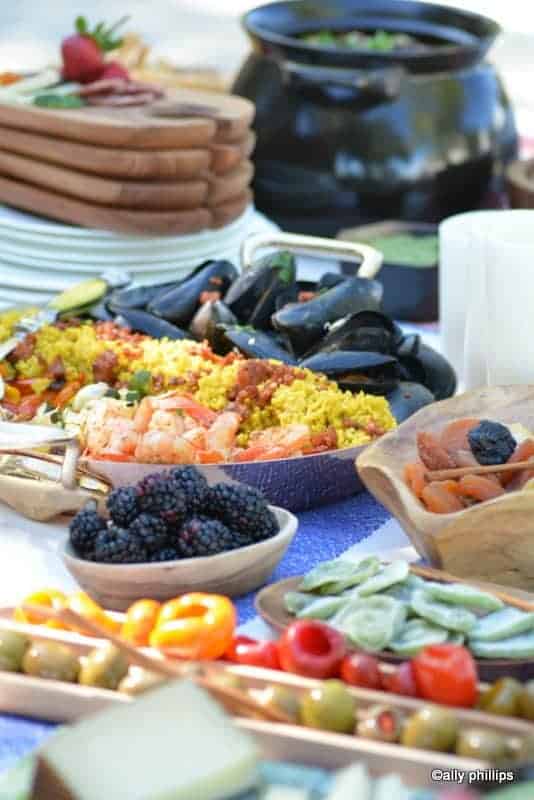 Holiday Entertaining at Home
Whether your party is outdoors or inside, the centerpiece of the party will be the food table. Make sure this makes a statement! Fresh flowers. Candles (battery-operated for safety). Fresh herbs in small eclectic containers bring amazing aromas plus beauty.
Nothing more beautiful than guests seeing the gorgeous table when they arrive like at this Couples Baby Shower.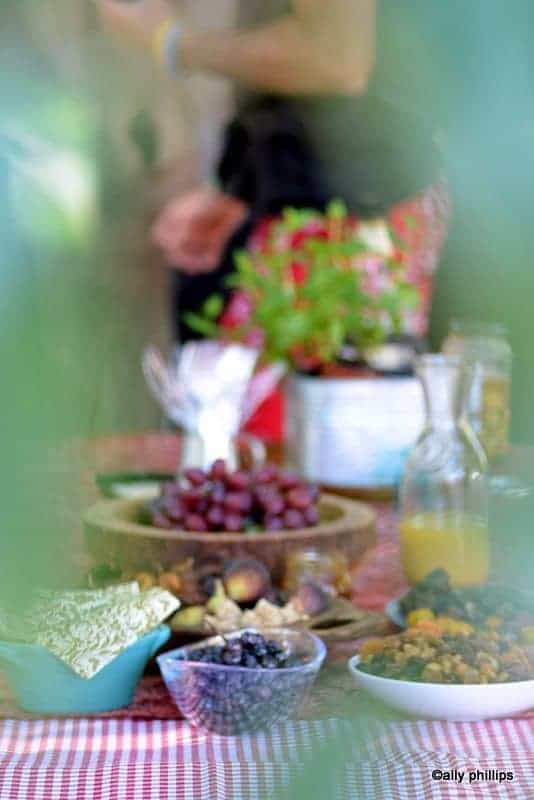 How to Throw the Best Holiday Party
Stack plenty of small plates and bowls, different sizes (but mostly small) and shapes. Consider a heavy grade paper entertaining plate if you've really got a slew of folks coming.
If utensils are needed, make sure it's just one, like a spoon or fork. Use decorative paper napkins when you have a crowd. If it's a small group, then spring for cloth napkins.
The best holiday party is one that doesn't work YOU to death. It's a party where you can actually enjoy the event and get involved. To make this happen, you might need to hire assistance, depending upon the size of your party, or enlist the help of those who are coming.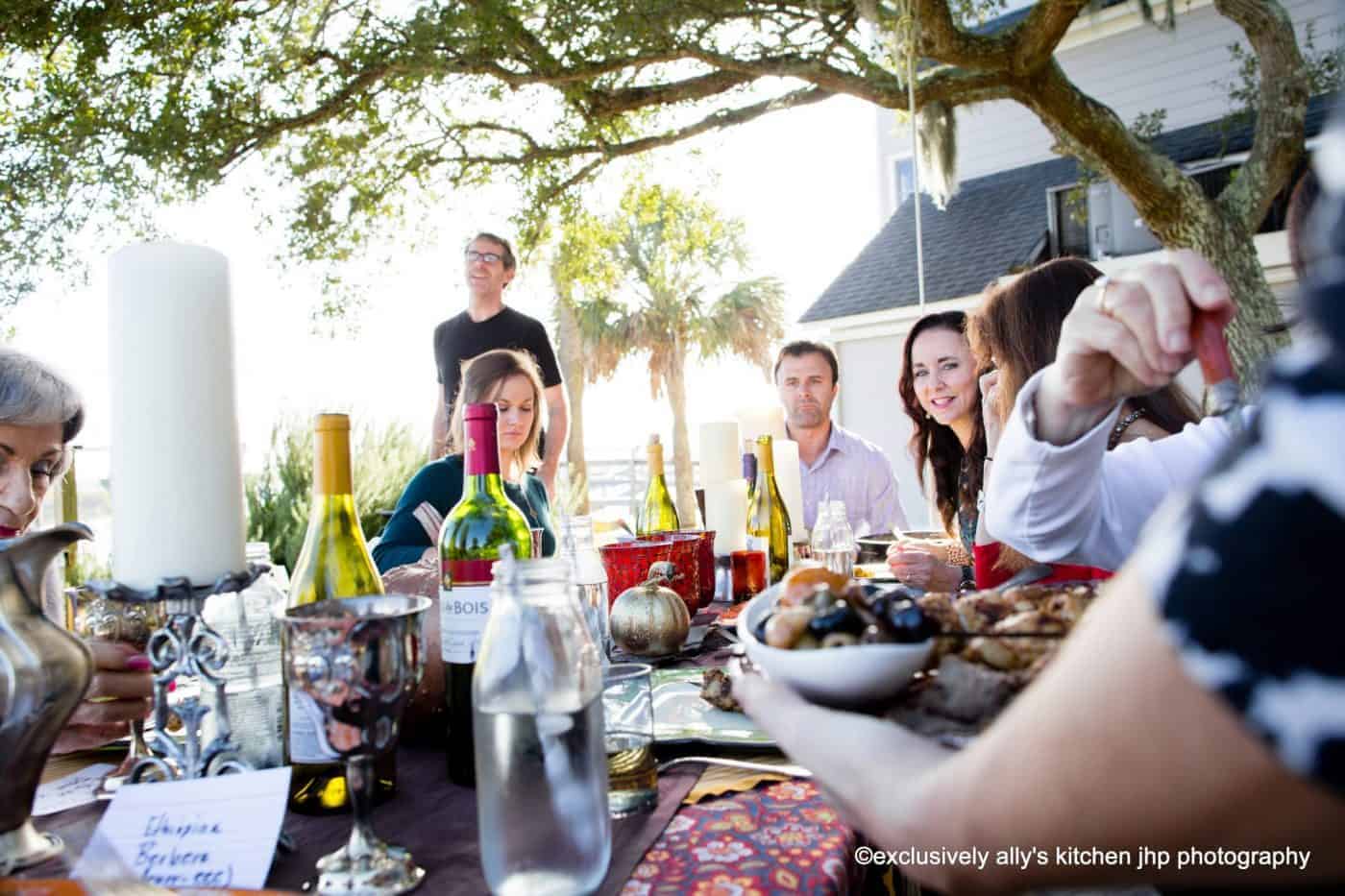 1