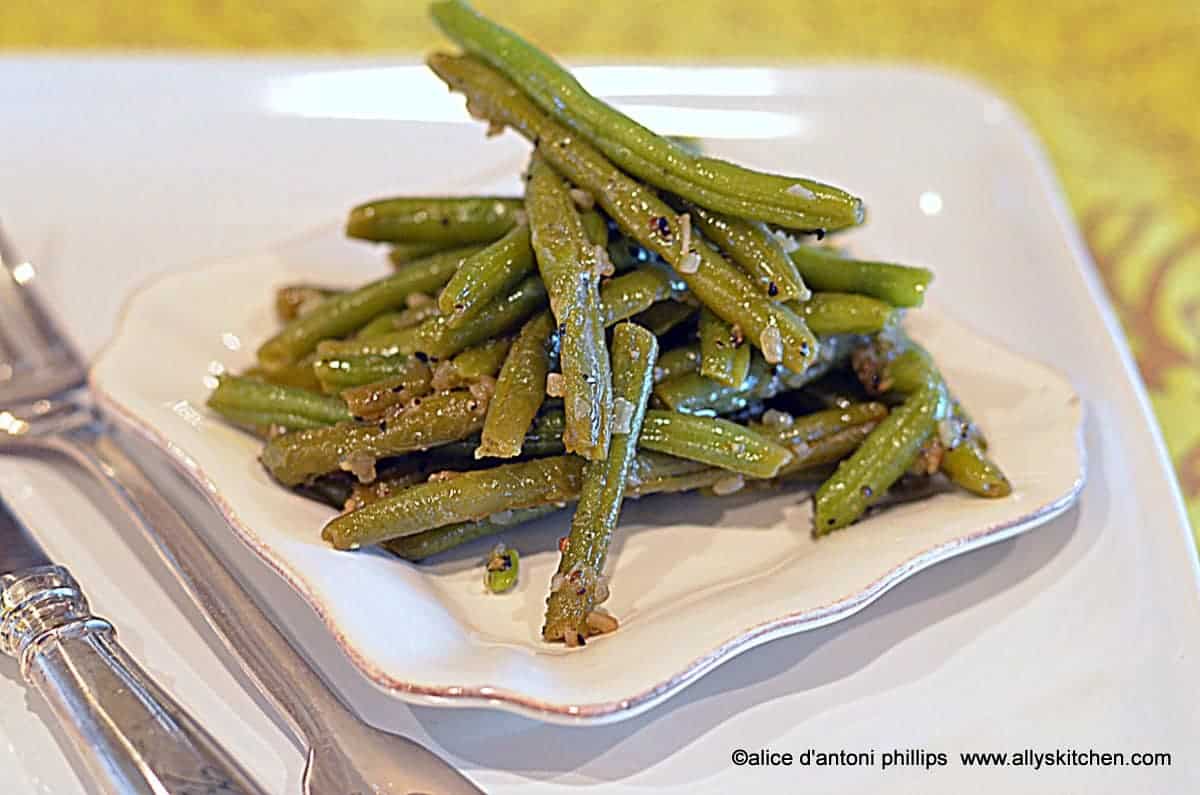 Looking for a new twist for green beans that seem to show up on holiday and Sunday dinner tables? 'Old Bay Green Beans' are the new kid on the block!
Zesty Green Beans
Green beans seem to find their way on many holiday tables. Not sure why, but probably one of the most popular recipes is the one with mushroom soup and crispy onion topping.
If you're looking for a holiday green bean recipe, then you gotta try my Green Beans for Dinner recipe! So easy and delicious.
String Bean Recipes
You know which one I'm talking about. It's probably one of the most served green bean casserole dishes at Thanksgiving dinners around the country!
Green Bean Casserole Homemade
Yeah, the 'Green Bean Casserole'. Oh, yes, that's good, but this recipe is better! And, it's much more healthy.
Easy Thanksgiving Recipes
That's part of my twist on cooking. Giving you all that flavor, but chopping away at the stuff that clogs your arteries and that's not good for you.
Best Old Bay Recipes
Healthier and easy to prepare, these 'Old Bay Green Beans' have a subtle kick to them. The whole bean version is beautiful to serve, and they have a slight onion flavor albeit without the crunch.
Sauteed Fresh Green Beans
And, with the addition of the Bragg's Nutritional Yeast Seasoning, you're adding not only more flavor but more goodliness for your body! If you want the crunch of the mushroom can green bean casserole, by all means, sprinkle on some of the crunchy fried canned onions before serving!
Fresh Green Bean Recipe
If you're looking for another absolutely killer delicious bean recipe then you MUST take a look at this one!!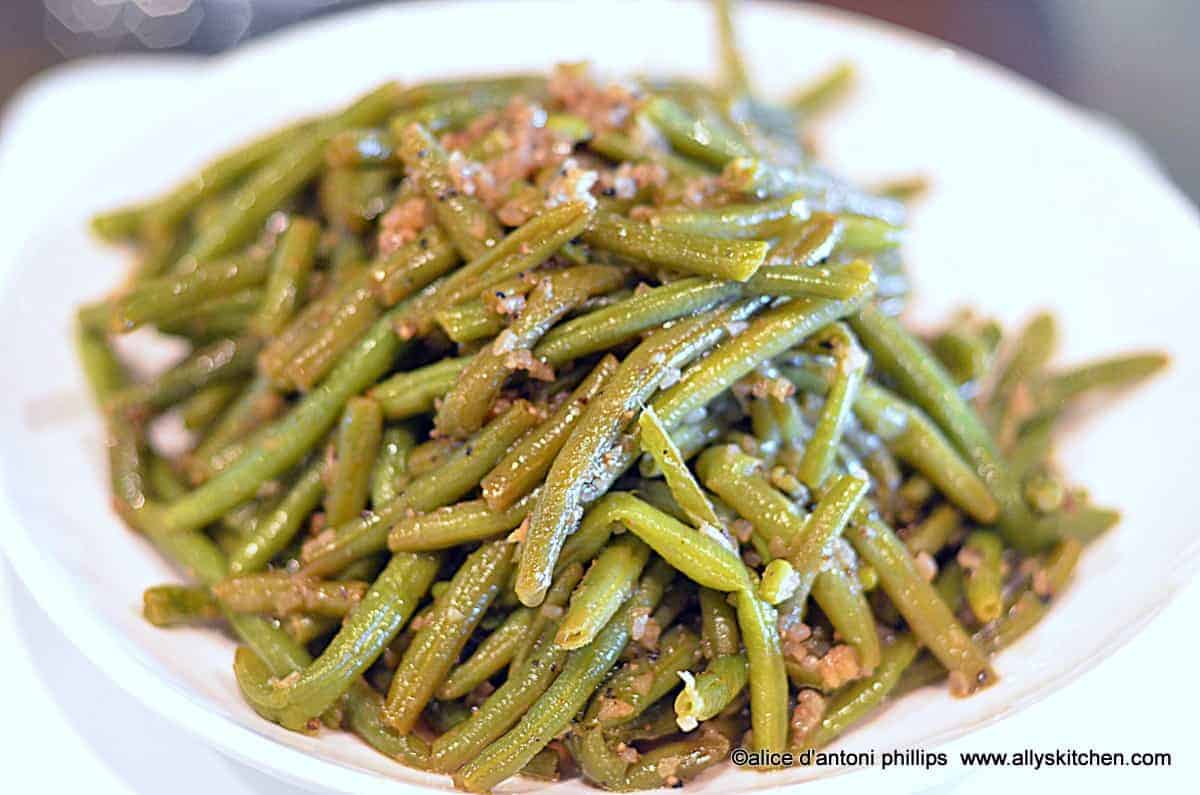 old bay green beans
Ingredients
6-8 cups whole green beans, fresh or frozen
3 Tbl. extra virgin olive oil
3 Tbl. butter
1/2 tsp. sea salt
1/s tsp. coarse ground pepper
2 Tbl. dried minced onions
1 Tbl. Bragg's Nutritional Yeast Seasoning
2 tsp. Old Bay seasoning
Instructions
Put the frozen green beans in a large bowl of water and let them thaw quickly. Drain well in a colander. Over medium high heat in a heavy large skillet (cast iron preferred), melt the butter then add the olive oil.
Add the green beans and toss with tongs. Combine the salt, pepper, minced onions, nutritional yeast and Old Bay seasoning in a small bowl and sprinkle over the green beans. Toss and coat with the seasonings. Cook about 10 minutes.
Reduce heat to low, cover with a lid, and let them simmer/cook another 20 minutes. Toss a couple of times with the tongs. Turn off heat and let the beans steam about 10 minutes. Ready to serve!
Notes
I don't recommend canned green beans for this recipe.

Frozen whole green beans are readily available yearround!