These lemon nut mounds could very well become your favorite holiday cookie. But, why wait for a holiday? Make them anytime!
For those of you who thought that fresh basil was only for caprese salad, pasta or other savory dishes, well, you're in for a pleasant palate surprise. When used in cookies this delicious herb becomes even more fragrant and tasty!
Bites of basil with coconut and walnuts. Then all of this goodliness is perched on a gingersnap cookie! OMG! It's going to be a lemon nut mound extravaganza that you'll love!
Here's another childhood favorite candy bar that I turned into a cake! Check out the Almond Joy Cake!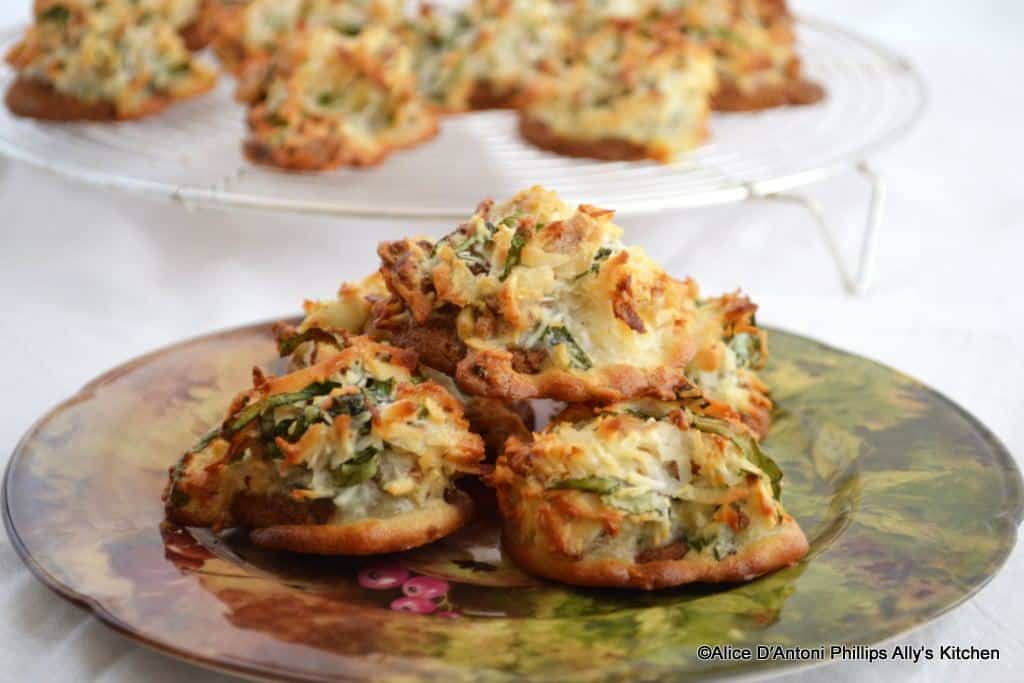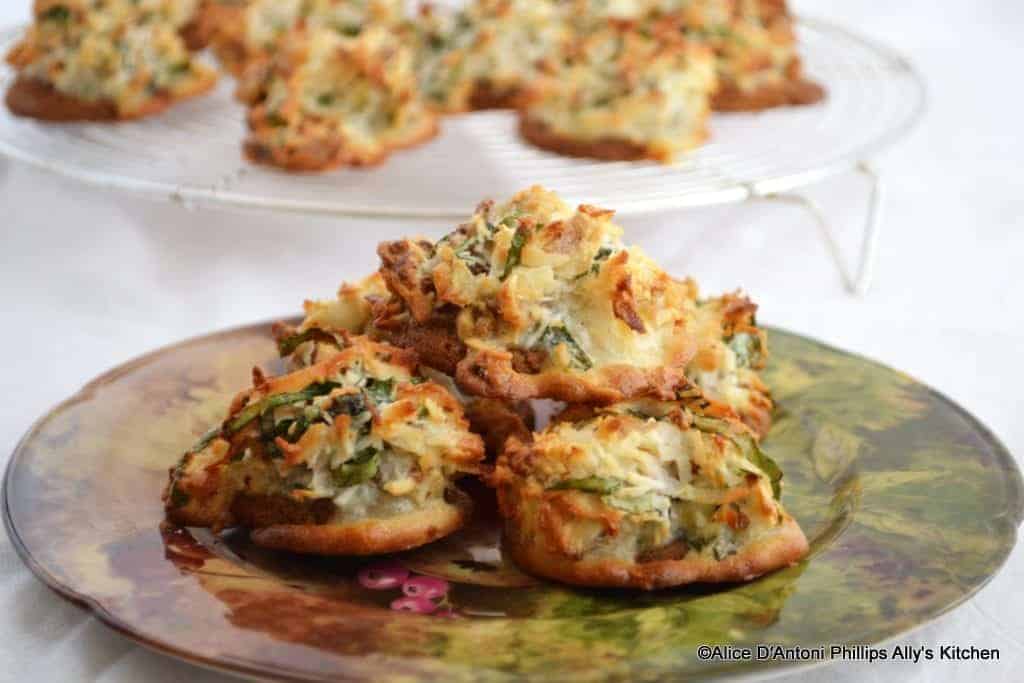 Ingredients
Preheat oven to 300
18-24 gingersnap cookies
7 oz. shredded sweetened coconut
½ cup basil, thinly sliced
1 Tbl. lemon zest
1/3 cup walnuts, chopped
½ tsp. vanilla
1 cup sweetened condensed milk
2 egg whites + pinch of salt (for meringue)
Instructions
Line cookie sheet with parchment paper. Place gingersnap cookies, about 2" apart, on it.
In medium size mixing bowl, combine coconut, basil, lemon zest, nuts and vanilla. Toss gently mixing with fork or with fingers getting clumps out of coconut and blending basil with it.
Add sweetened condensed milk and blend. In another mixing bowl, whip with a mixer egg whites and salt into a firm meringue with peaks. Gently fold meringue into basil and coconut mixture.
Dollop a heaping tablespoon of the mixture on to each of the gingersnap cookies. Bake about 22-25 minutes. Remove and let cool. Keep fresh in plastic container(s).
https://allyskitchen.com/fresh-basil-lemon-nut-mounds/
©ally's kitchen intellectual property