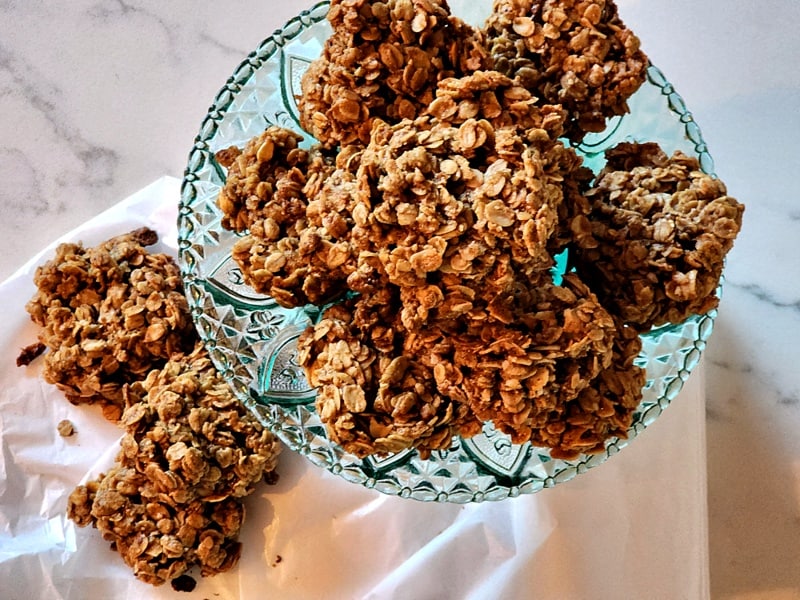 Madam's oatmeal cookies are the iconic Jackie Kennedy Onassis's favorites! Yes! The recipe from her personal chef. Crispy crunchy fabulous!
Kennedy Assassination
Yes, I remember JFK and Jackie vividly. When he was running for President, he made a trip to our small coal town, Man, in the hollers of Appalachia. No candidate of that stature had ever come to our county. It was an affirmation that we counted. That we were valuable to him and his quest for the presidency. Everyone in the county gathered to see this prince like man. I was only 11 years old, but I knew my heart was with JFK as he sat on the back of a convertible, hair tussled and blowing, waving and that million dollar smile. When he spoke, it was enchantment. I'd never heard a Massachusetts accent!
He was the promised land for us in Appalachia, I thought. He represented hope, prosperity and a better life for all.
John F Kennedy
And, yes, I vividly remember when he was assassinated. November 22, 1963. I was in Civics class, 7th grade.
The principal interrupted all teaching and announced the horrific assassination over the intercom.
It was if the entire planet, our school, our classroom, was suspended in time.
Jacqueline Kennedy Onassis
No words were spoken. Tears were rolling down all of our faces. Yes, we were just children, but we so knew the gravity of this act.
And, when the Principal returned to the intercom to announced that our beloved President had died, it brought many of us, including me, to our knees. There were loud wails, sobs, and crying. That's how much many of us kids in this small West Virginia coal town loved JFK.
Jackie Kennedy Favorite Food
These cookies mean more than just cookies. They're a representation and part of my past, my history. And, I reminisce about those years knowing I had witnessed true history sitting in my wooden chair, bobby socks and white tennis shoes, with my books stacked up on my desk. As an 8th grader, I had this eerie feeling the world was on a path of great upheaval and change.
Oatmeal Cookies
A taste of Camelot. This is a historical vintage recipe. Not mine, but that of Marta Sgubin who was with the Kennedy family for 25+ years as governess, personal cook and long-time companion of Jacqueline Kennedy Onassis.
Here cookbook, Cooking for Madam, was a gift to me in 1998 for my birthday from my BFF, Tresa.
Oatmeal Cookie Gluten Free Recipe
What a special and appropriate gift this was/is because I'm feeling really reverential and honored to be re-creating recipes that the Kennedy family loved while in the White House, when JFK was a diplomat, when they would spend time at Martha's Vineyard and more.
Best Cookie Recipes of All Time
Marta talks about each recipe, shares anecdotes and gives us a special glimpse into the world of America's Camelot.
Over the years, she shared that her role naturally changed and evolved from governess to housekeeper and finally to friend.
Best Cookie Recipes from Scratch
And, she was notably an indispensable part of the household. In her book, she shares nearly 100 of the family's most favorite recipes.
From Christmas dinner to Caroline's favorite 'Chocolate Roll' on her birthday and Uncle Teddy's lobster, the recipes are a part of a legacy that charmed America.
Now I just love oatmeal cookies and another of my favorites are my oatmeal coconut cookies! You gotta try!
Mom's Oatmeal Cookies
These were one of Madam's favorite cookies because of the crunch. Marta remarked that Mrs. Onassis always liked to have crunch in her food!
Easy Oatmeal Cookie Recipe
Biting into this crunch chewy oateee goodness made me feel like I was tasting Camelot!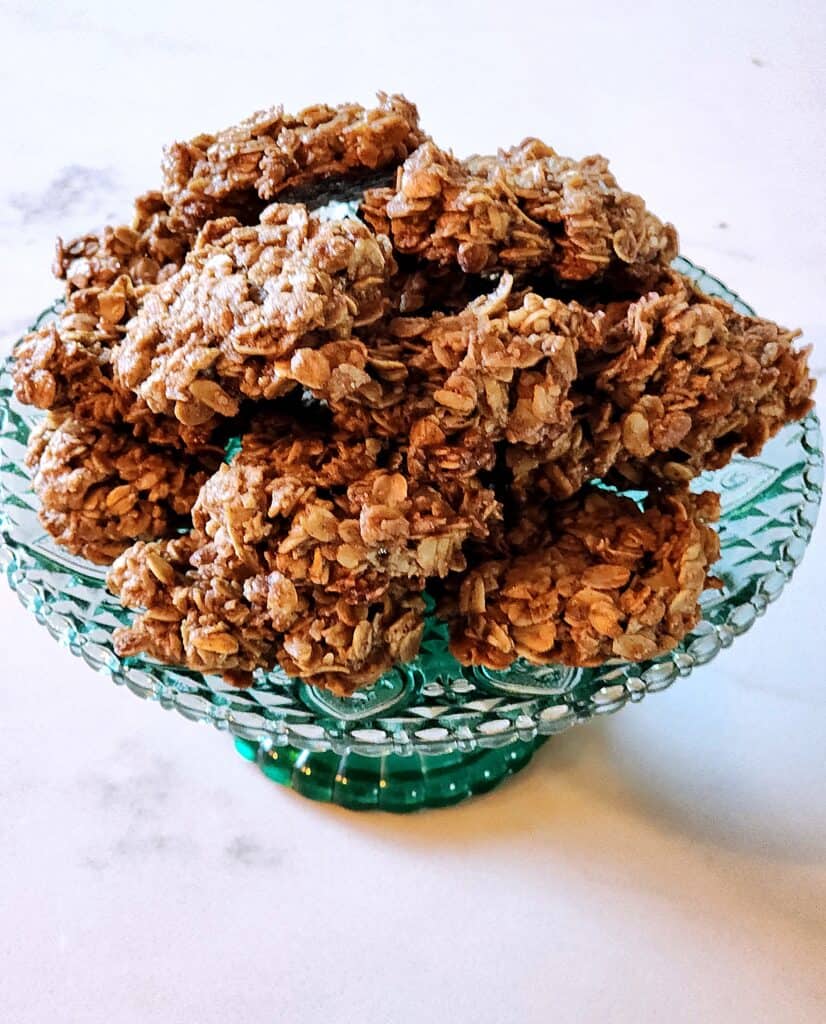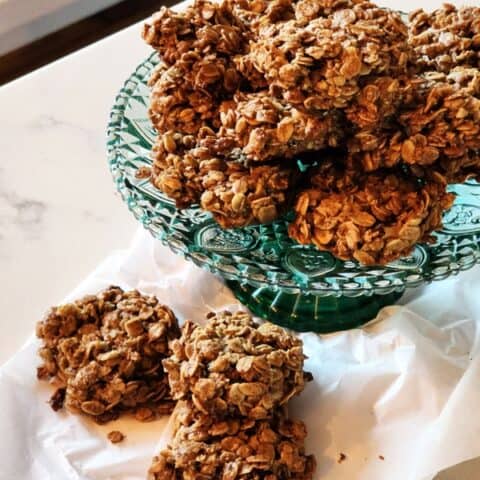 madam's lace cookies
Yield: About 15 (2 TBL scoop)
Ingredients
Preheat oven to 350
2 cups uncooked whole oats
1/2 cup coconut sugar, can substitute dark brown sugar, packed
2 Tbl. flour, all purpose
½ tsp. sea salt
½ tsp. cardamom, my addition to recipe
1 tsp. cinnamon.my addition to recipe
8 Tbl. melted butter, unsalted
1 beaten egg
1 tsp. vanilla
Instructions
In a large mixing bowl, combine the oats, brown sugar, flour, salt, cardamom, and cinnamon.
Blend well working out any lumps from the sugar. Add the melted butter and blend with your hands.
Add the beaten egg and vanilla and work into the mixture. Dollop onto a parchment-paper lined cookie sheet leaving about 3" between cookies.
If using a 2 TBL spring scoop, take a fork and slightly mash the ball dough flat.
Bake in a preheated 350 oven for about 15 to 18 minutes. Remove and let cool well then eat!