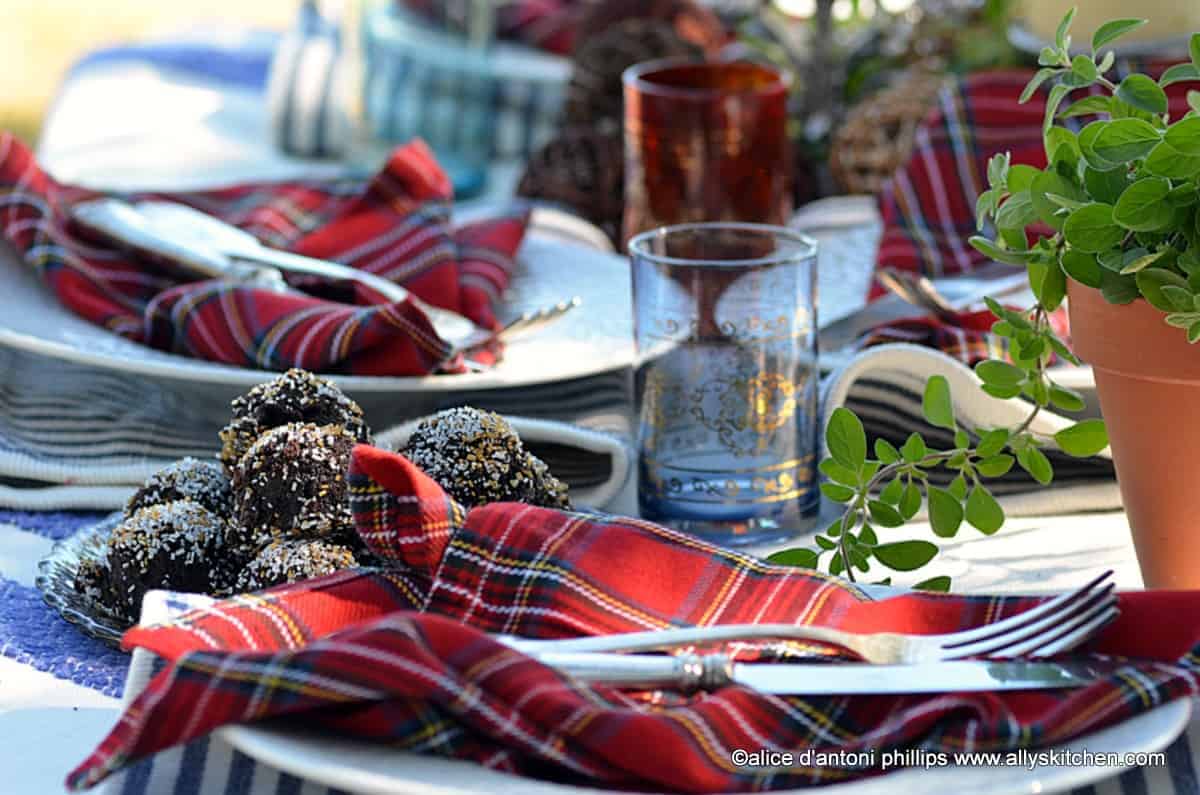 Whether you're decorating your holiday table(s) for 2 or up to 20 or more, it's always great to create a cozy festive feel that excites the eyes but still works as a functional table where folks all sit around and delve into a memorable dining experience.
It's not costly to do this. Just use some of your creativity and look for ways to add glitter, glimmer, shine and happiness in unlikely places. Explore your great outdoors, too, there's much to be found here for your table from greenery to twigs, small limbs and more. Pull out a spray paint can of silver or gold and you'll transform that branch into a masterpiece! Here's some other boho ideas~~
1. Your costume jewelry. Nothing more beautiful than placing your bobbles, pearl necklaces, bracelets and other things on the table. Scatter them about, dangle them from a candle holder, put them in small bowls~~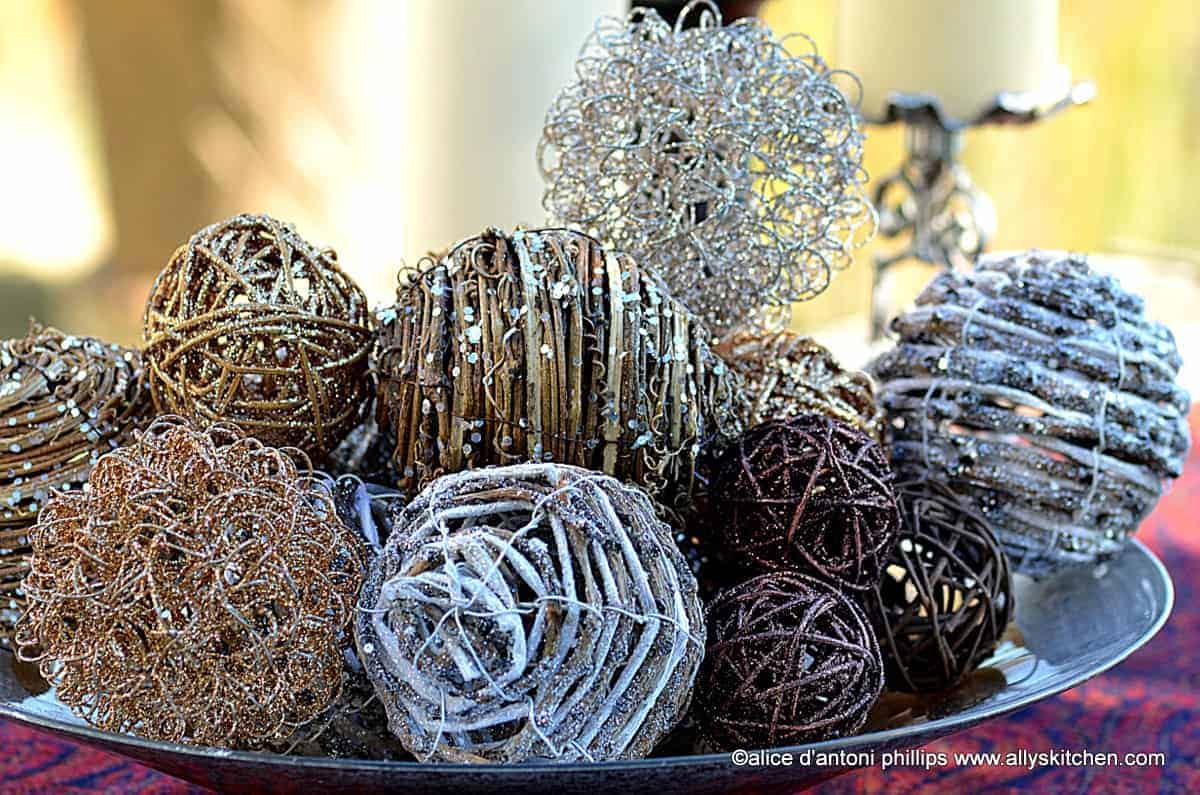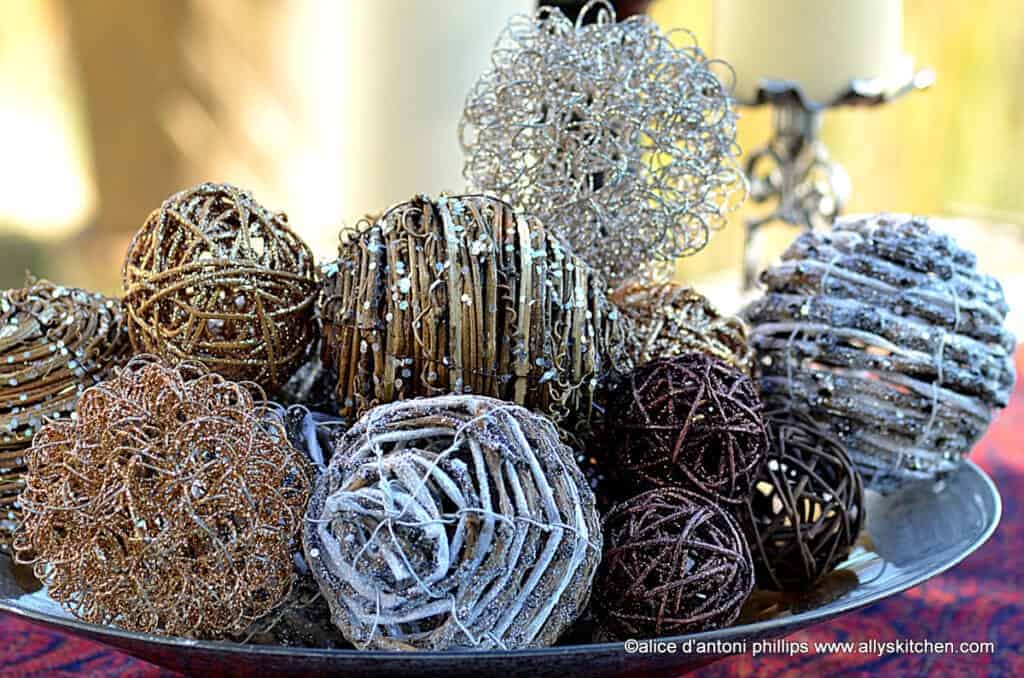 2. Bring all those great textures and designs together. Plaids, stripes, polka dots, paisleys and more. Pull throws, scarves, layer placemats. Think way way outside the box of what something is typically used for.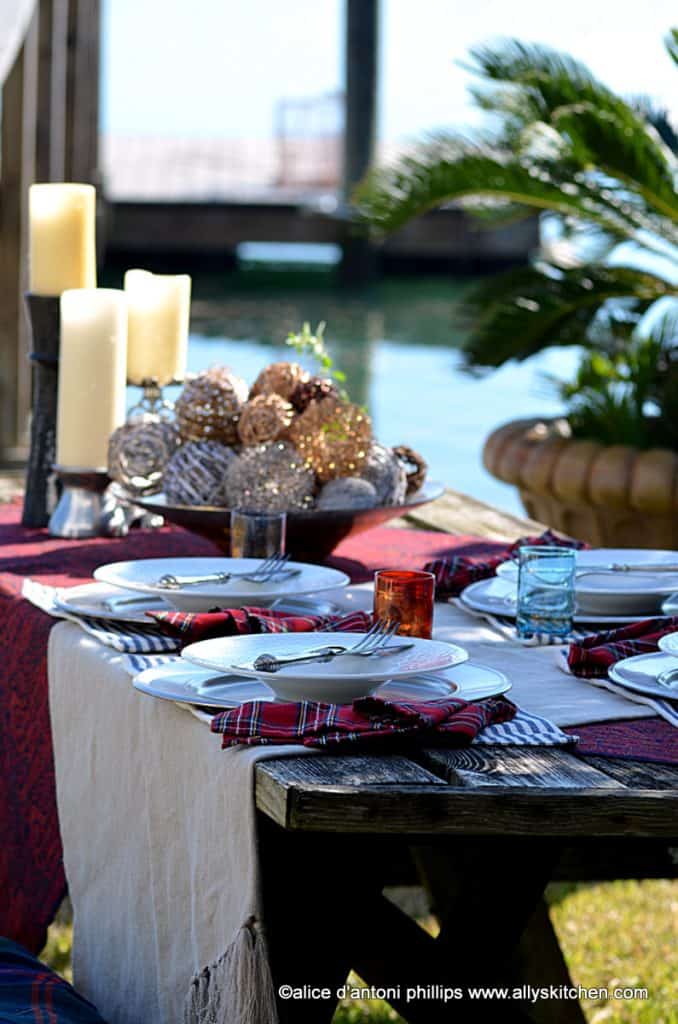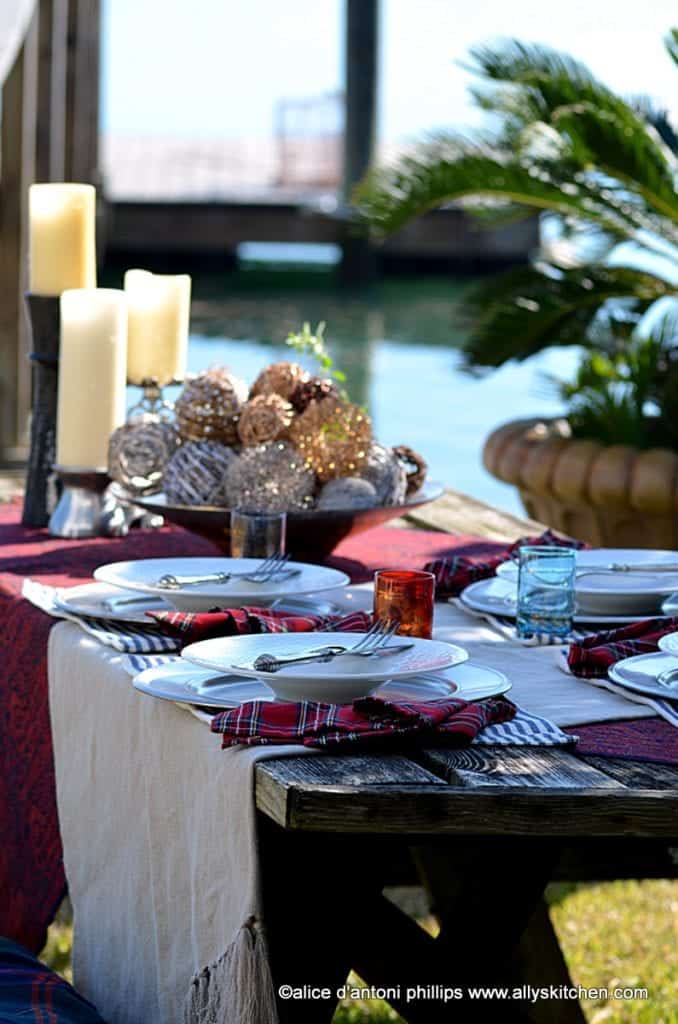 3. Keep centerpieces unobstructed to others seeing others, placing short and low things, small candles and more helps achieve this. Nothing worse than having to stretch and crane around a huge centerpiece to talk with someone across the table!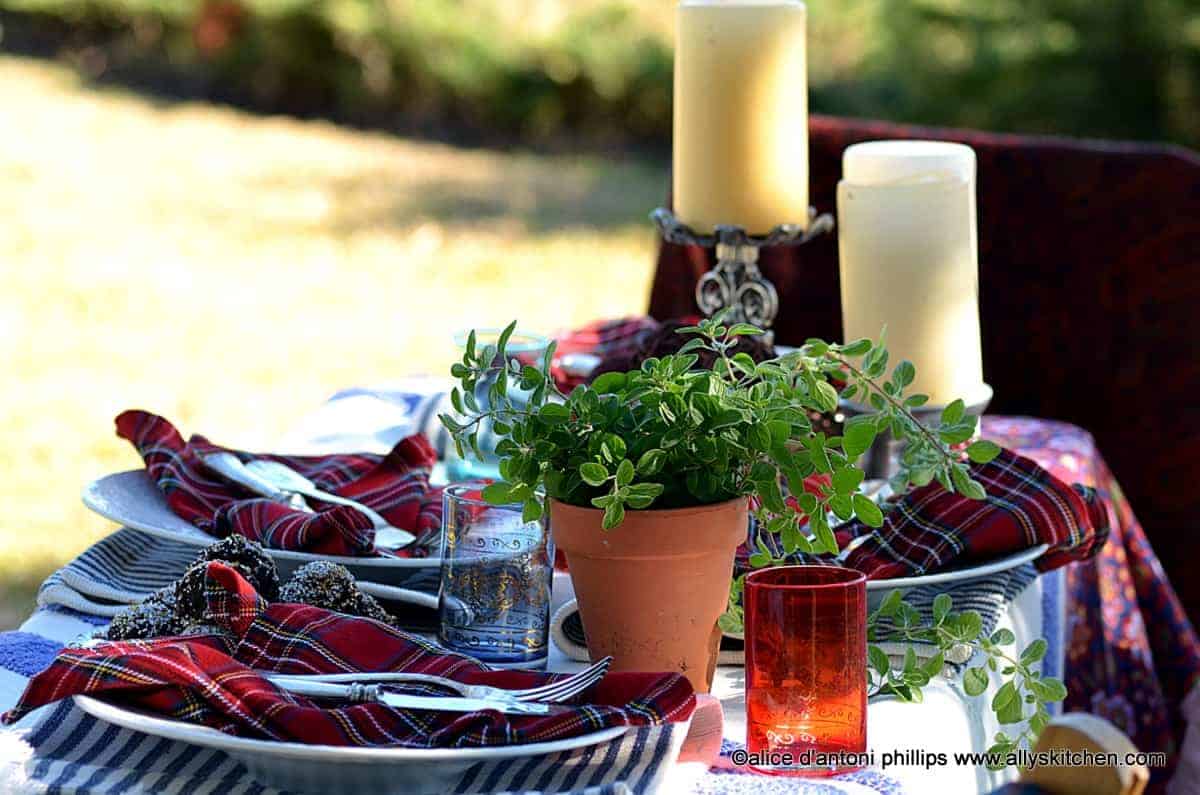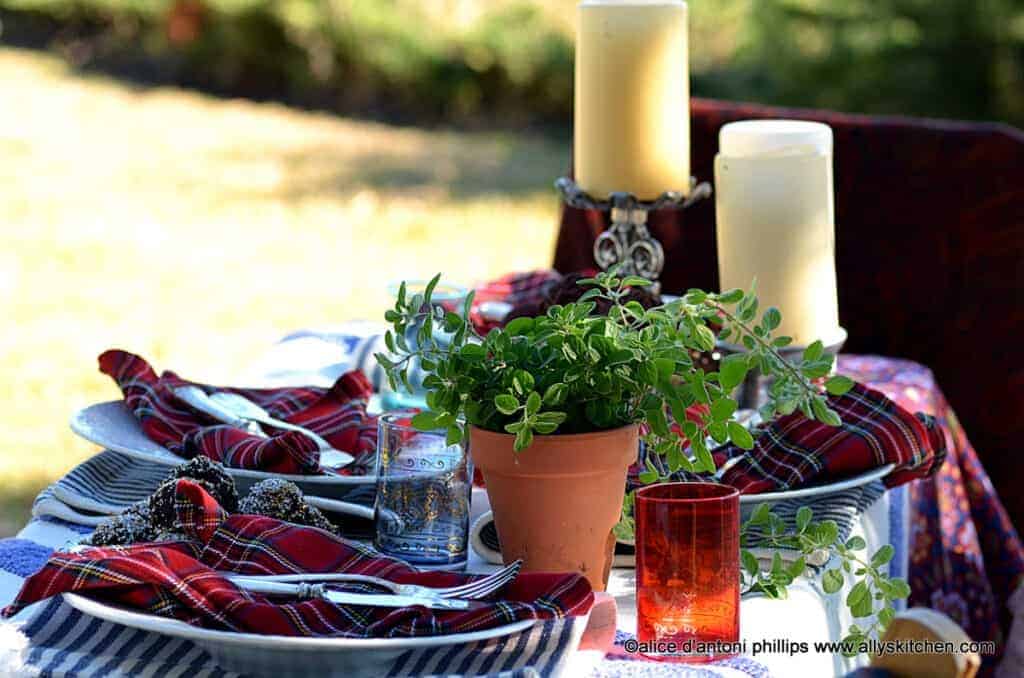 4. Think about having a separate table near the dining table as a serving table where you can pick up platters, plates, skillets, and more with all your luscious food and pass around the table. Then simply place it back on the food table. Oh, yes, you could do buffet style, but there's just something more family-style and intimate with the host introducing the dish and then it being passed around the table for servings.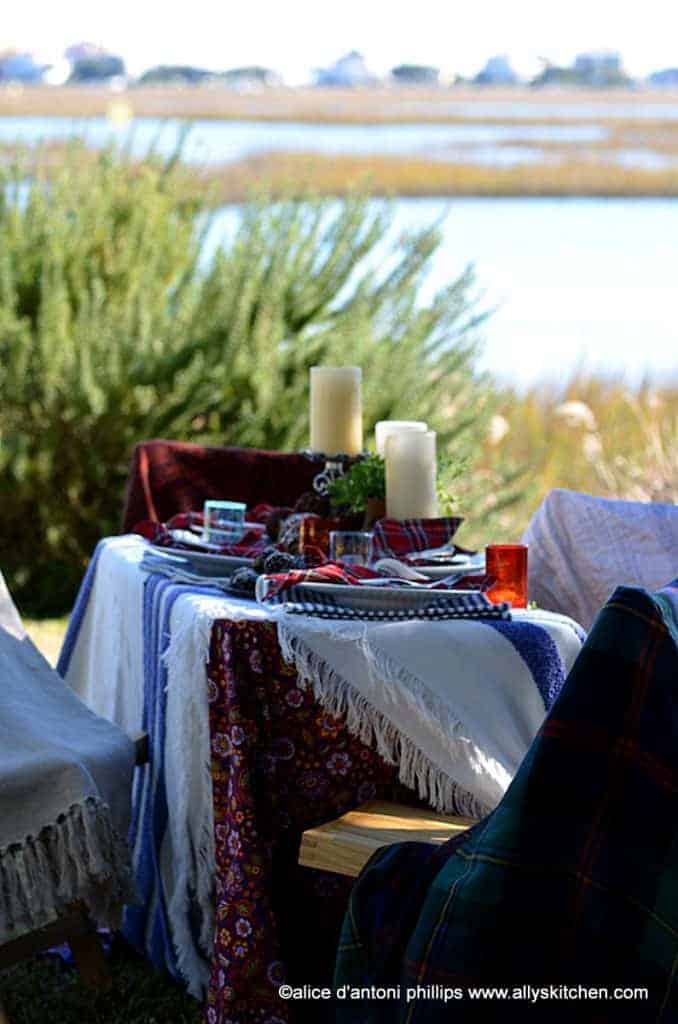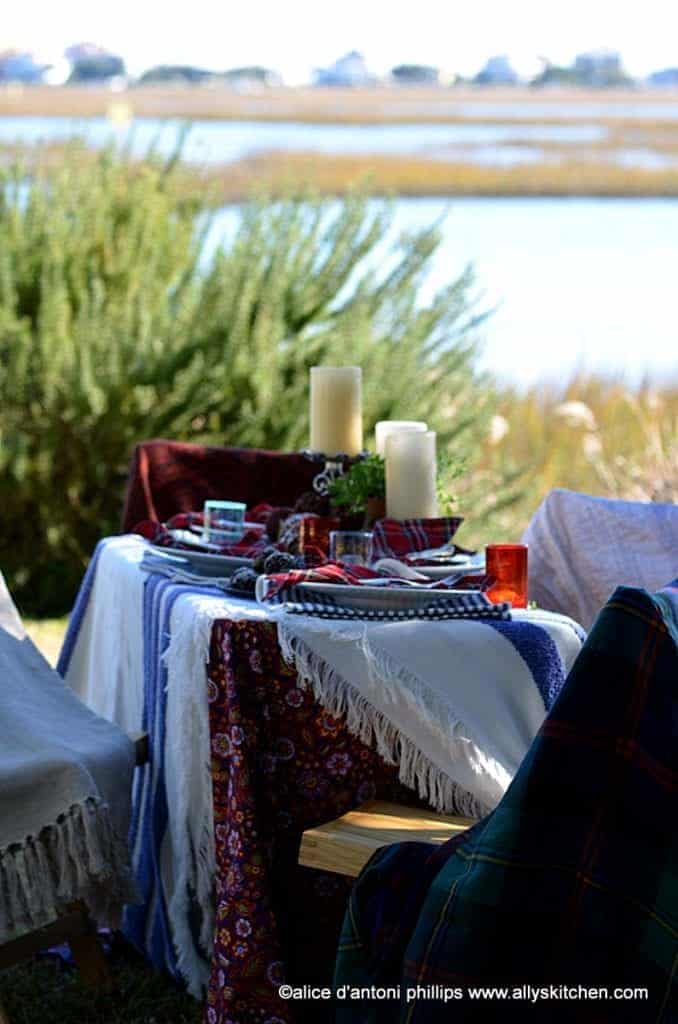 5. Scavenge your kitchen for cool things to use when doing your tablescaping. For instance, I love to use cooking twine wrapped around the shaken out napkin or torn squares (about 3×5″) of brown paper bags as name place holders. Just use a Sharpie, write that name and put on the plate.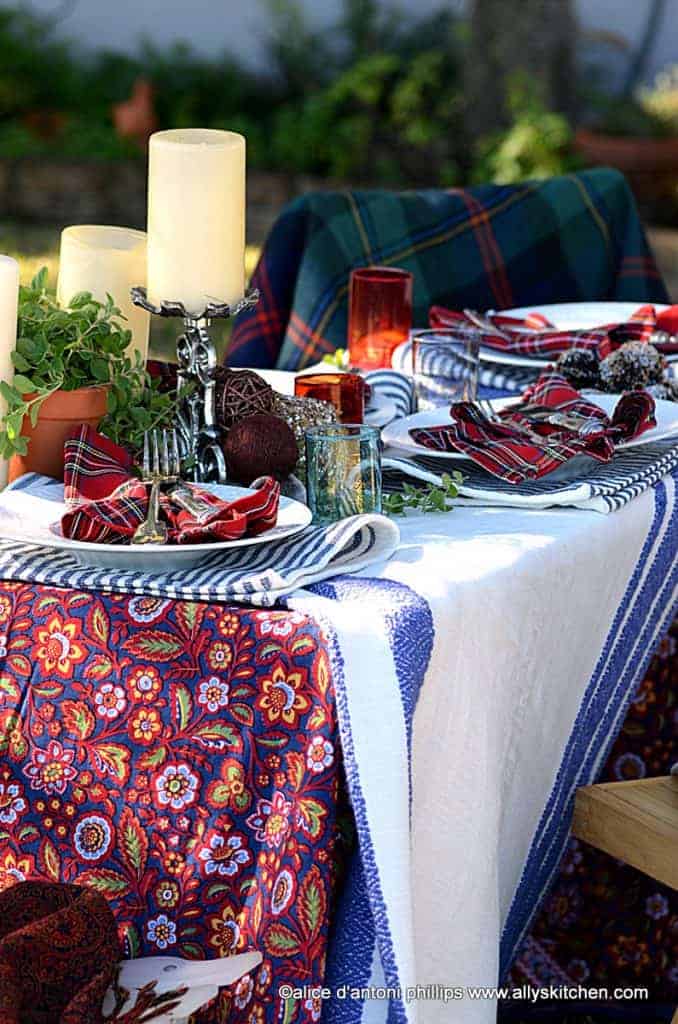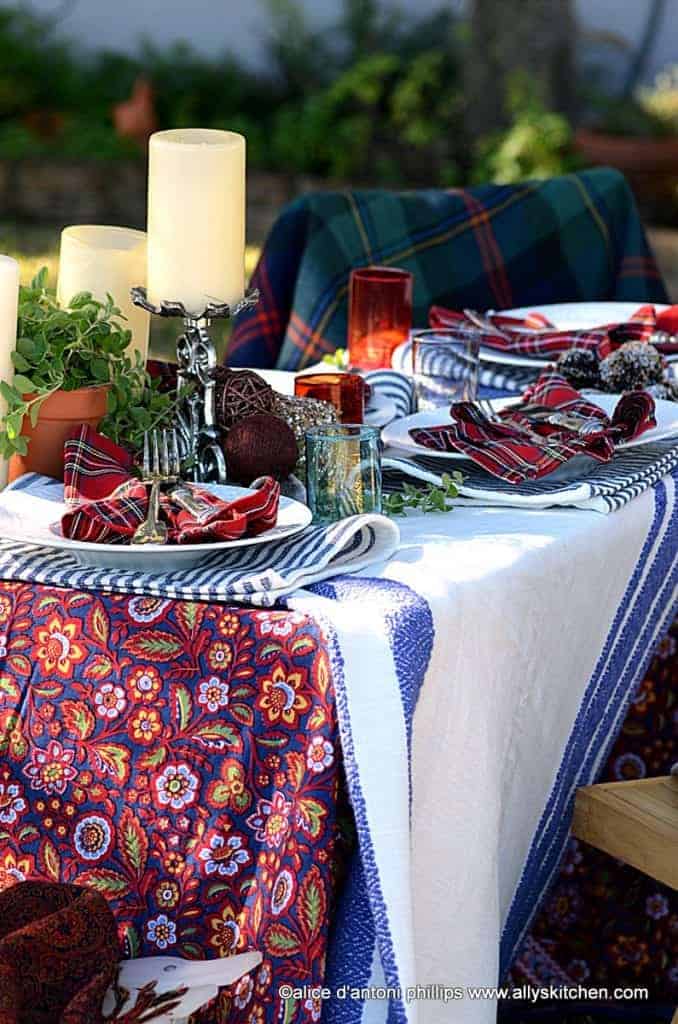 6. So I got all excited preparing for this post and set up special holiday tables in my yard. If it's doable weather-wise, but just a tad chilly, just put a blanket throw on the chair. You'll cozy up with more happiness!