This dish makes me think of Fall, Thanksgiving, and American Indians!  It's filled with beautiful colors reflective of fall leaves turning~~the maize, or corn, makes me know how resourceful and industrious the American Indians were in helping the first settlers who came to America.  And, the butternut squash just means Thanksgiving's  right around the corner!
Now, the whole wheat pasta, well, that's another story.  This dish is so full of interesting flavors~~hints of cinnamon and allspice, smokey cumin, and a subtle sweet that's unexpected, plus there's that yummmeee saltiness of the parmesan cheese.  Come venture into enticing flavors that will make your realize you need no meat!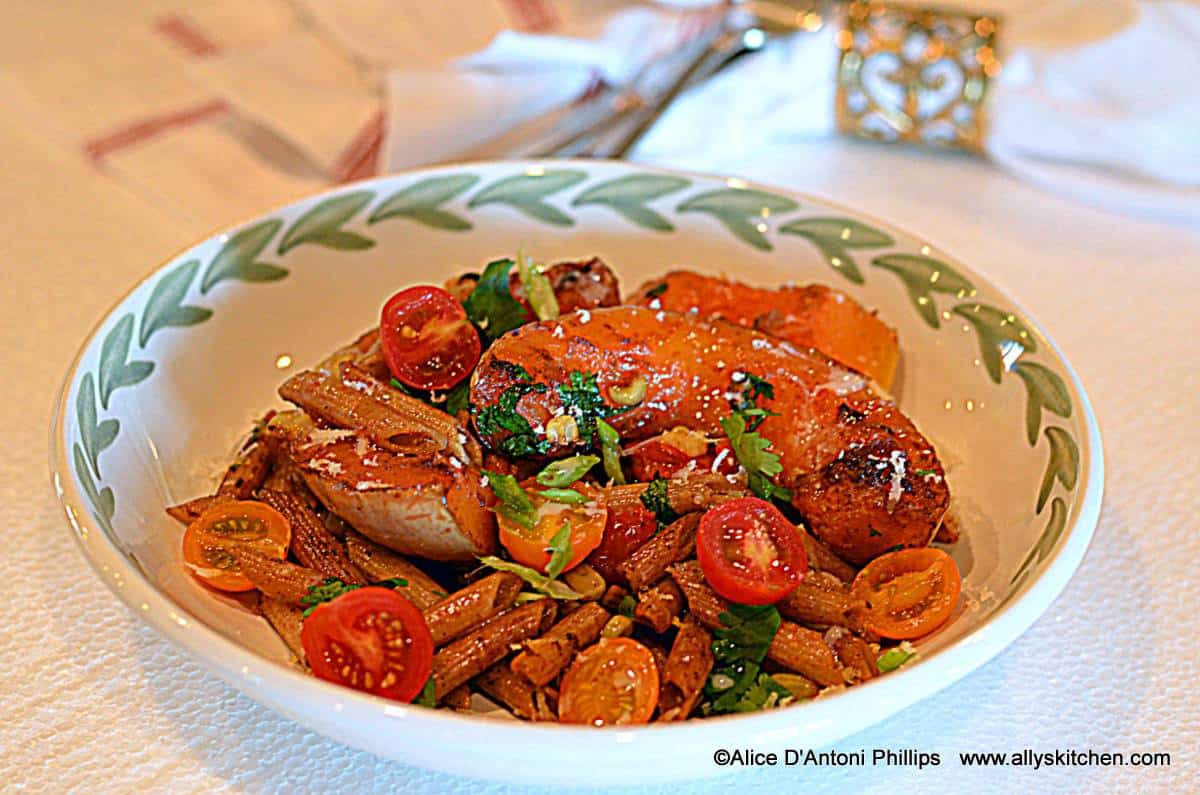 Serves:  4-6
What you need & What you do:
1 medium size butternut squash (ends cut off, cut into slices and seeds removed)
4 Tbl. butter
4 Tbl. extra virgin olive oil
3 Tbl. raw sugar
1 tsp. Chinese 5-spice
1 tsp. ground cumin
1/2  tsp. sea salt
1/2 tsp. ground pepper
1 cup sliced cherry tomatoes
1 cup frozen corn
1/4 cup chopped cilantro (you can substitute parsley)
8 oz whole wheat penne pasta (or your favorite pasta/cook according to directions)
1/4  cup freshly grated parmesan cheese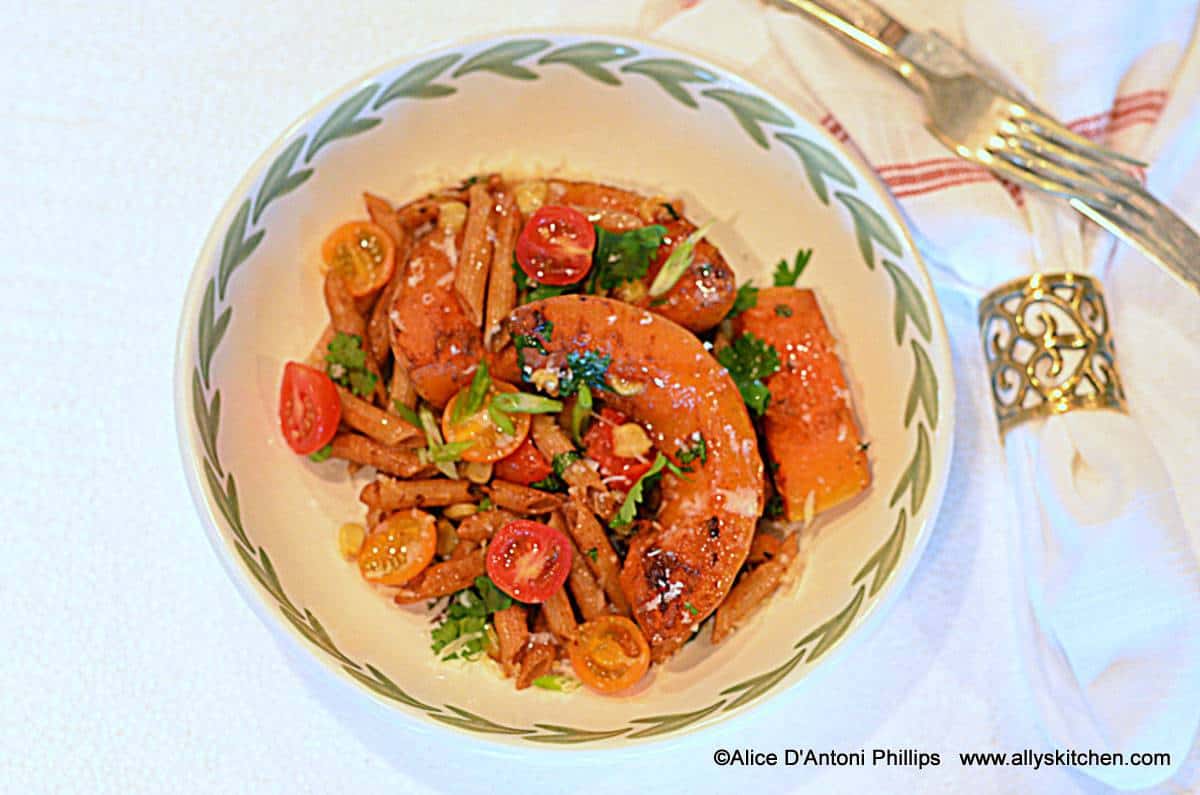 What you do:
Over medium heat in a heavy skillet, melt the butter and add the olive oil.  Put the butternut squash slices in and saute for about 10 minutes turning the pieces as needed.  
Sprinkle on the sugar, Chinese 5-spice cumin, salt and pepper.  Reduce heat to low and add the tomatoes and corn and toss.
Cover with a lid and cook about 15-20 minutes.  Add the cilantro and pasta and toss together.  Reduce heat to simmer and cook another 5-10 minutes.  Toss in the parmesan and serve.