Orange Almond Wedding Cookies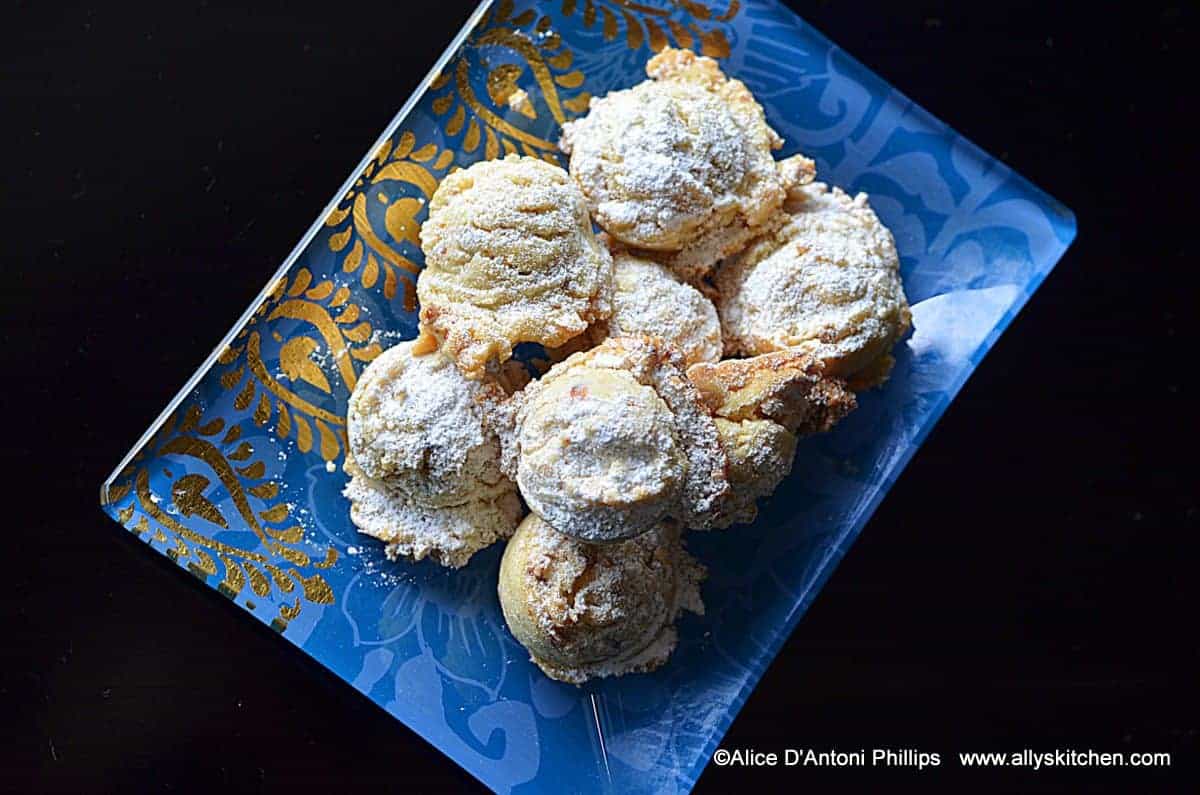 These 'Orange Almond Wedding Cookies' look like little dollops of ice cream!  Once you bite into the buttery goodness, you know you're tasting something that could well be addictive~~they're almost bite size~~unless you want to be dainty and make two bites out of them~~and, they have the subtle hint of orange and the rich flavor of almonds.  Yep, you can eat more than one, probably up to 5 or 6, before you realize you're in trouble!
I'm not sure why these are called 'wedding cookies'~~I think it's because they're white and fragile looking.  Many cultures have their own variations of this cookie~~Mexico, where they're called Biscochitos, Russia, Greece, China, Italy and more.  And, each has their subtle touch of different surprise ingredients~~cinnamon, vanilla beans, cardamom, allspice~~most use pecans, but I just love the idea of almonds!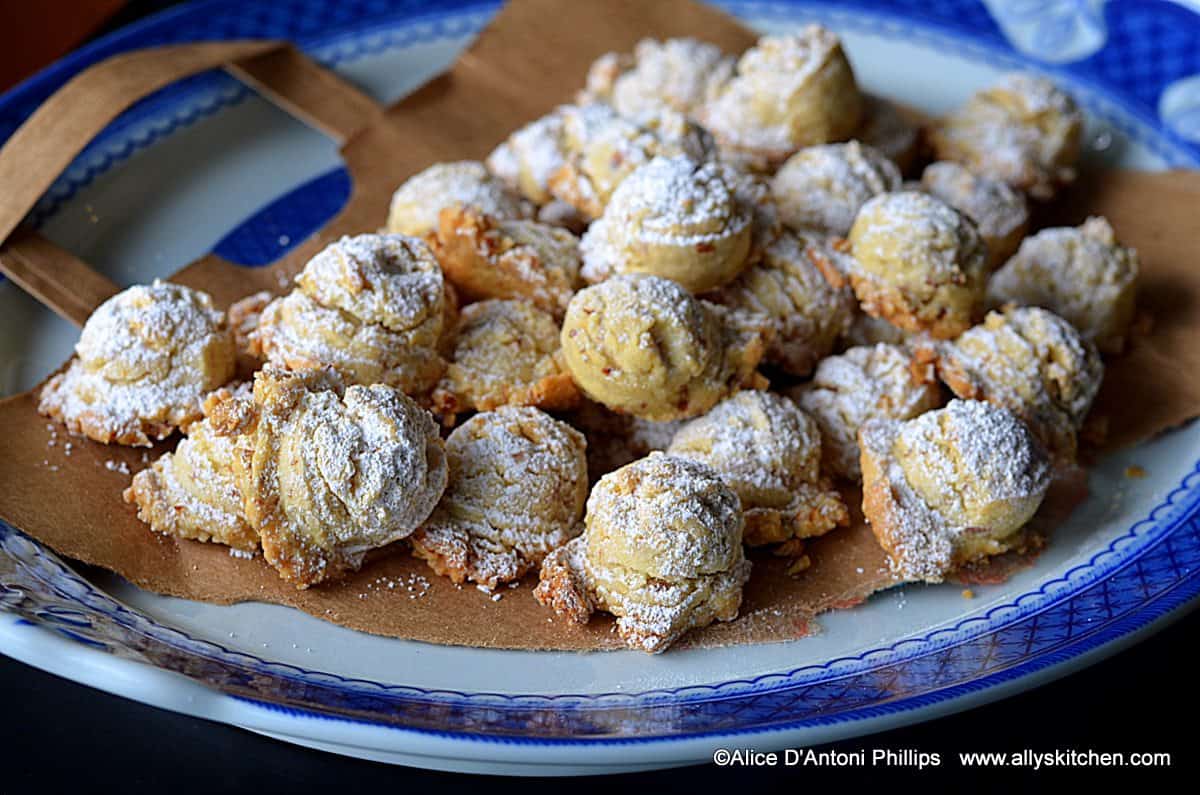 Makes:  About 4 dozen
Preheat oven to 325
What you need & What you do:
2 sticks room temperature salted butter
3/4 cup powdered sugar (divided)
1 tbl sugar
2 tsp Rodelle vanilla (Note~~when you're baking and using small amounts of ingredients, it's important to use the best!)
1/2 tsp Rodelle almond extract
1/8 tsp salt
1/2 orange~~zest & juice
2 cups flour
1 cup finely minced (in food processor) almonds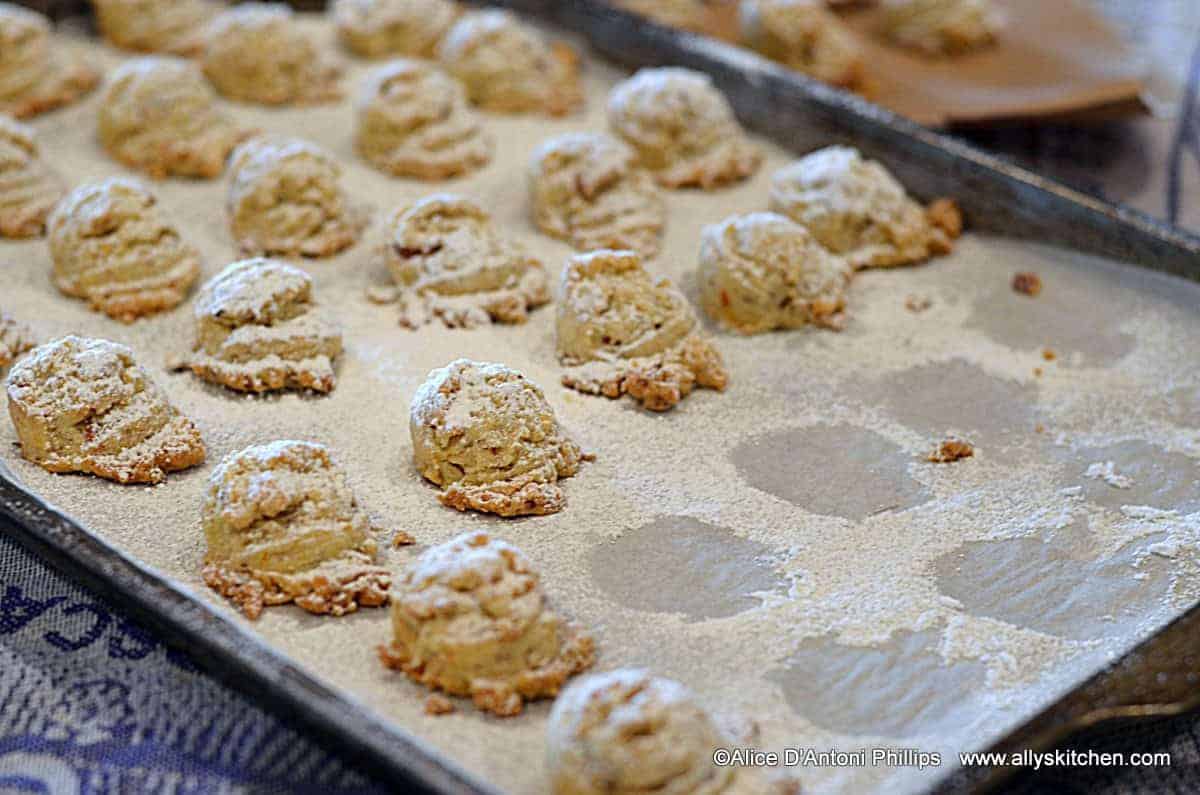 Cream together the butter, 1/2 cup powder sugar and sugar.  Add the vanilla, almond extract, salt, orange zest/juice and work in.  Use a hand sifter and sift in 1/2 cup flour at a time and blend in until all the flour is incorporated.  Add the almonds and blend in.
Using a small spring scoop, dollop onto a parchment-paper lined cookie sheet and bake in a preheated 325 oven about 12-15 minutes.  Let cool about 10 minutes then sift on the remaining powdered sugar.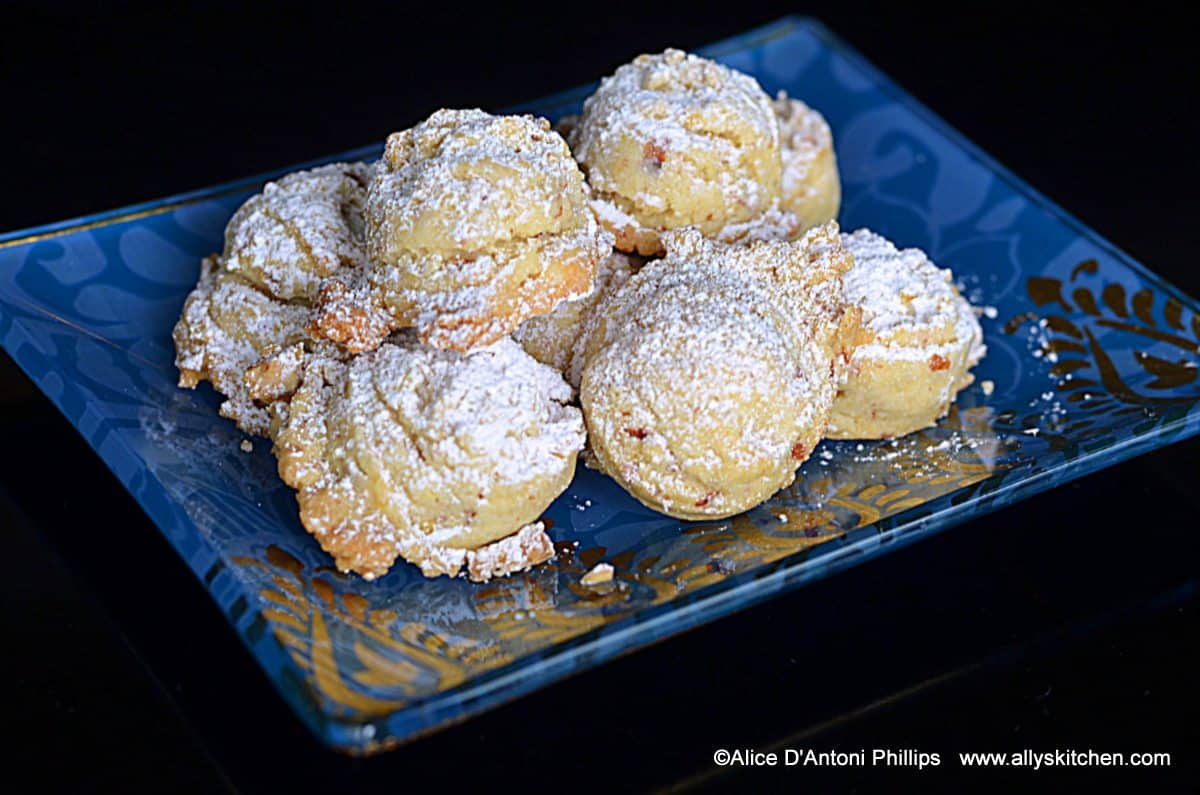 ©alice d'antoni philllips   www.allyskitchen.com