Oatmeal is one of those down home, good feel, warm your tummy dishes that get your revved up and going for the day! And, this citrus honey nut oatmeal with cream & fresh fruit is packed with even more healthiness because of adding ruby red grapefruit juice when cooking it.
In essence, you're getting your glass of juice, and you could use orange, too (don't think I'd do tomato!)all wrapped into the bowl with the oats. There's something slightly, and ever so subtly, citrusy about each bite that gives such a pleasant taste that you keep wanting more and more. So, push the limits of oatmeal, change it up, look over the edge and see what might happen next time you make it! ~peace & citrus luv~ xoxo ally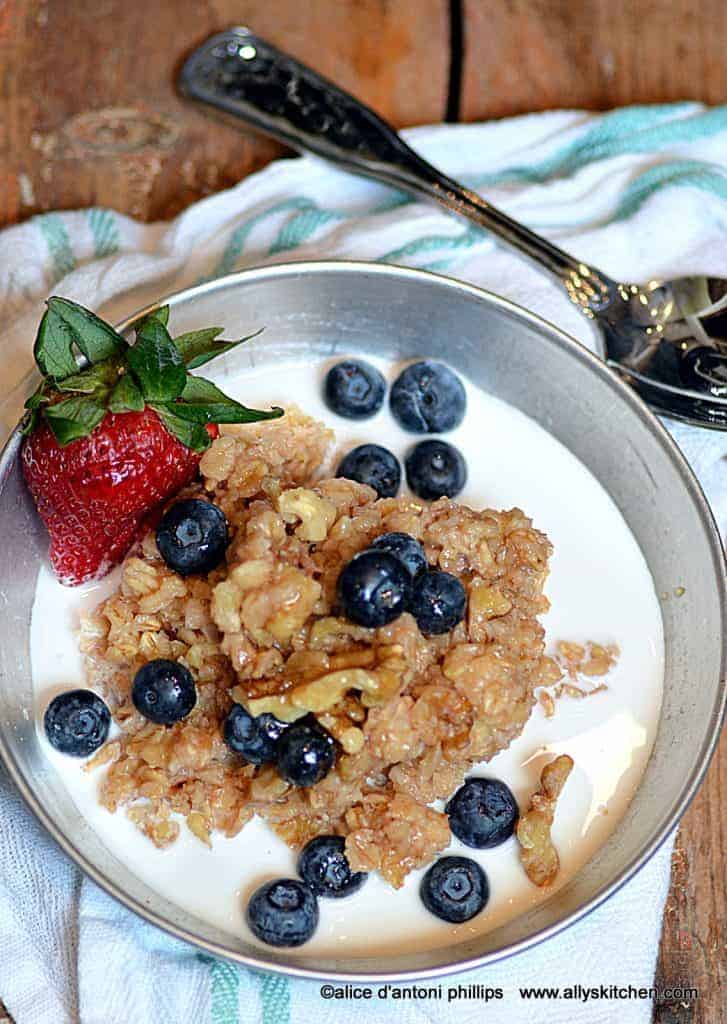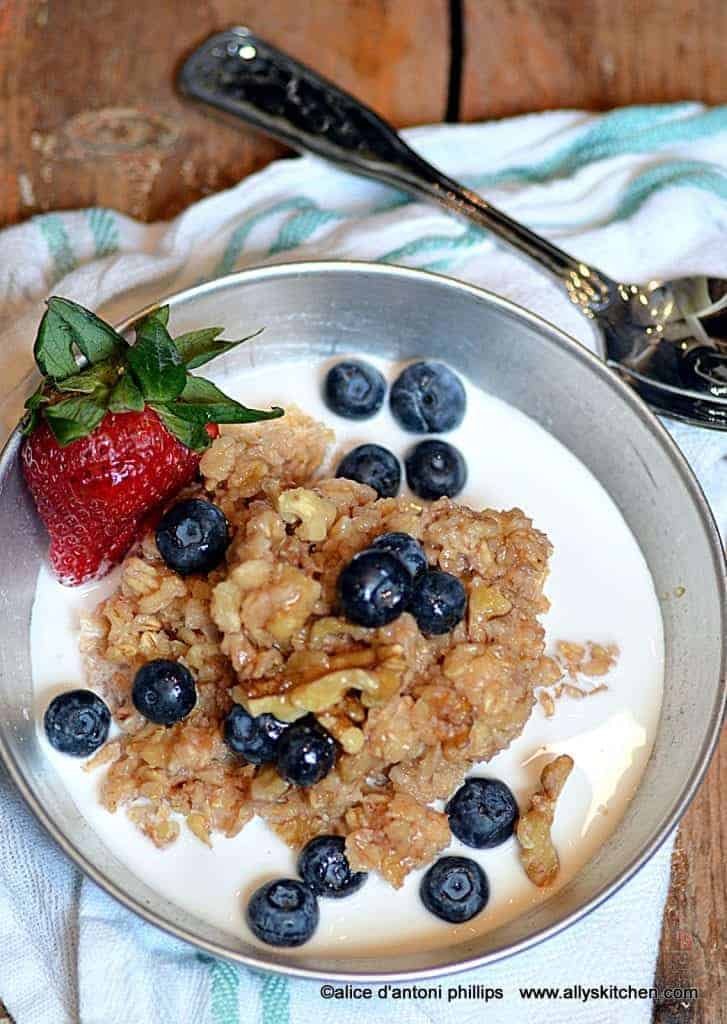 citrus honey nut oatmeal with cream & fresh fruit
Ingredients
1 cup ruby red grapefruit juice
1 cup water
1 cup whole oats
2 Tbl. + 4 tsp. honey (divided)
1/4 tsp. sea salt
½ cup walnuts, chopped
1 cup Milk or Cream
1 cup fresh blueberries
4 strawberries, large, green stem on
Instructions
In a heavy saucepan over high heat, add the juice, water, oats, one tablespoon honey and salt and blend. Bring to a boil and cook for 3 minutes.
Reduce heat to medium low, add walnuts, stir and cook another 5 minutes. Turn off heat and let oatmeal steam about 7-10 minutes.
In each bowl, pour ¼ cup of milk, dollop in equal amounts of oatmeal, blueberries and one strawberry each. Drizzle each serving with one teaspoon of honey. Serve immediately.
https://allyskitchen.com/citrus-honey-nut-oatmeal-with-cream-fresh-fruit/
©ally's kitchen intellectual property