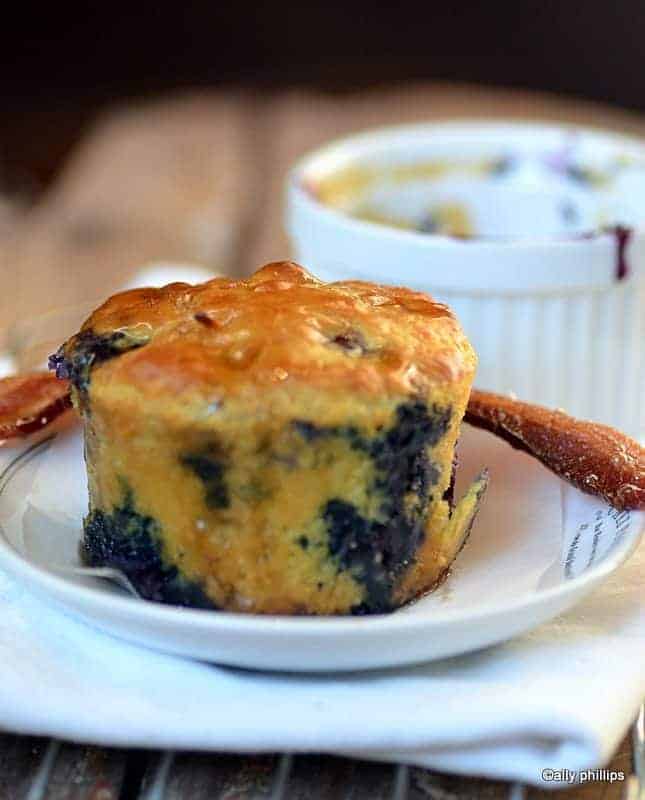 This is the kind of recipe that's like a chameleon. Drizzle on some maple syrup and put some bacon with it and you can call it breakfast. Dollop on a scoop of vanilla ice cream or whipped cream and you can smile because you're eating dessert! Perfect for packing with your lunch or just as a snack, they keep well for serveral days in an airtight container.
Moist and tasty, these blueberry spooncakes have to be eaten with a spoon because you want to get every crumb. Every bite has a healthy burst of sweet blueberries. And, since you're baking them in ramekins, there's no need for slicing. Everyone gets their own baby spooncake!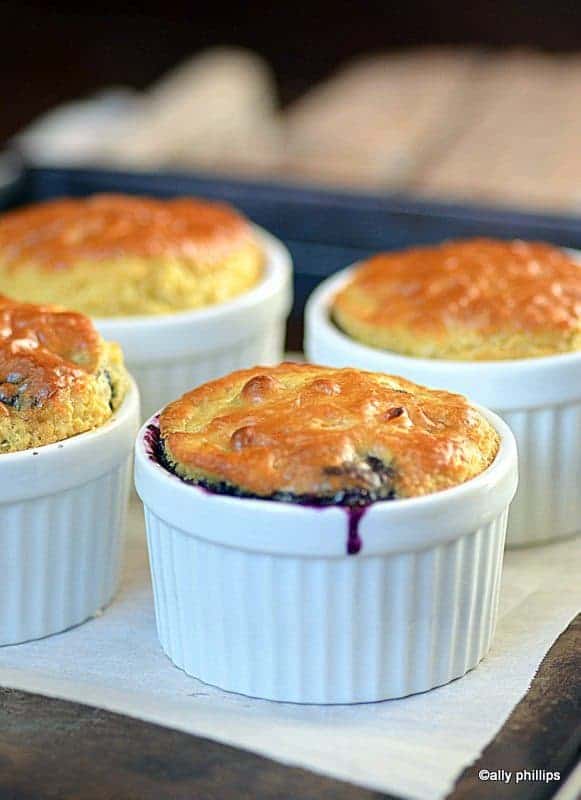 Makes: 4
Preheat oven to 350
What you need:
½ cup all-purpose flour
2 Tbl. sugar
1 tsp. baking powder
½ tsp. baking soda
¼ tsp. sea salt
2 eggs, beaten
1/3 cup plain Greek yogurt
1 tsp. vanilla
¼ cup shredded sweetened coconut (optional)
1 cup fresh blueberries (if using frozen, pat out some of the excess water once thawed)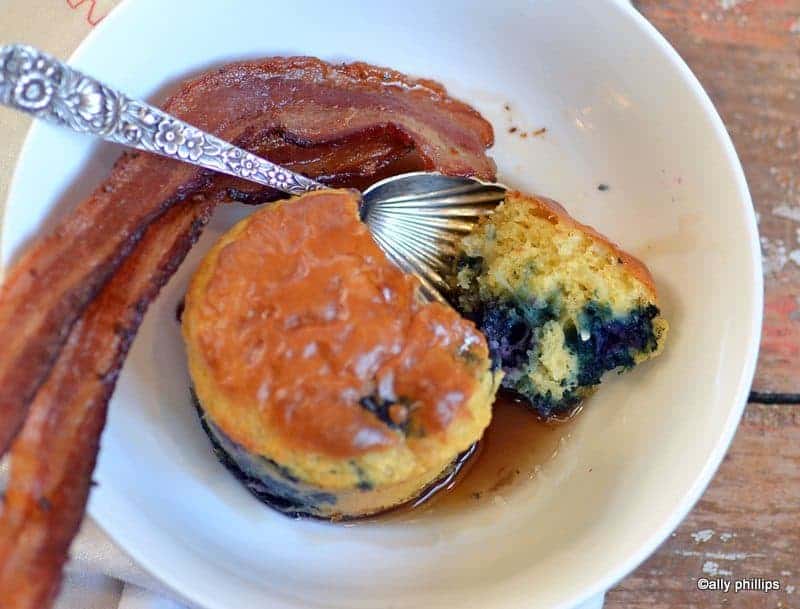 What you do:
In a medium sized mixing bowl, combine the flour, sugar, baking powder, baking soda and salt and blend together well.
In a small bowl, combine the beaten eggs, yogurt and vanilla and blend. Pour into the dry ingredients and blend well. Add the coconut (optional) and blend, then fold in the blueberries.
Coat ramekins with cooking spray. Fill each with equal amounts of batter. Put the ramekins on a cookie sheet. Bake for about 20 to 22 minutes in a preheated 350 oven. Remove and let cool about 5 minutes. Run a butter knife gently around the inside to loosen and remove from the ramekin.
Serve with your favorite things—butter, warm syrup, whipped cream, cream!