Easy Creamy Baked Chicken Tenders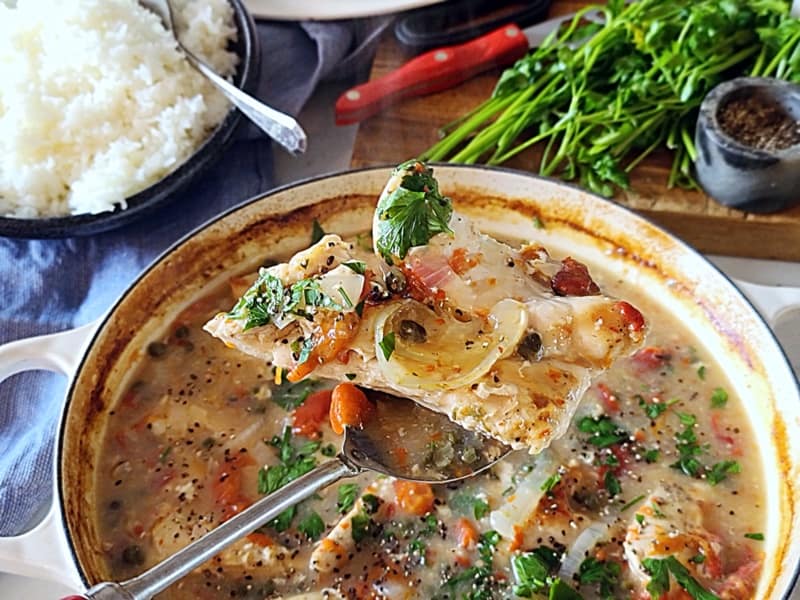 Easy Creamy Baked Chicken Tenders makes having a home cooked meal effortless! There's so much gravy that's yummy over rice or pasta!
One Skillet Chicken Dinner Recipes
OK, who doesn't love a one skillet meal. And, one skillet chicken dinner recipes are what we need in our stash of easy meals on any night!
Dinner doesn't get much easier than with some of my other chicken dinners! I mean take a gander at this honey garlic chicken casserole recipe. To die for!
Simple Chicken Recipes
This chicken is super simple. Just watch the video and you'll be a pro without any effort.
And, if you want something even MORE simple (if that was possible), then check out my Mediterranean Chicken. Yes, it's even simpleERRRRRRR!
Oven Baked Chicken
These chicken tenders are going to be done in no time.
Besides being roasted and baked at a high temperature, 400 degrees, you're dealing with small pieces of chicken. This means they cook pretty dang fast.
So, this is a meal that you could prepare quickly when you get home from work. Just make sure you have all your ingredients.
The Best Chicken Recipe
I think what makes this chicken so awesomely delicious is the addition of two ingredients.
I mean there are only five ingredients, so each and every one must count big time.
Baked Chicken Tenders Healthy
I'm talking about the fire roasted red bell peppers and the capers. Those capers add a briny taste and getting 'pops' of the capers, which we know just make chicken piccata amazing, creates almost a piccata taste.
Next we've got those fire roasted red bell peppers. These add a hint of sweet, and they're perfect for soups, stews, roasts and even eaten right from the jars. Go ahead and buy the best brand that you can because, like I said, each ingredient counts big time.
Baked Chicken Tenders No Breading
There's no need for any breading with these tenders.
You'll be able to cut them with your fork or spoon. That's how tender they are.
Chicken Tenders Baked
Baking the chicken tenders means it's all done in this one skillet.
And, if you've not checked out my Amazon Storefront to check out the braising pan I'm using, well, it's used ALL the time in my kitchen.
Yes, it's an investment. But, it's the kind of piece that you'll hand down to others who love to cook. Kinda like those cast iron skillets that get regular use, you'll find this braising pan totally essential.
Here's my AMAZON STOREFRONT. Just go to the list 'Kitchen Cooking Investments'.
Skillet Chicken with Cream of Chicken Soup
The organic condensed cream of chicken soup is perfect for this recipe.
If you want to opt out of the cream of chicken soup, then here're a suggestion:
Make a roux with flour, milk, salt and pepper. Add 2 teaspoons of Italian seasoning mixture.
Add a combination (1/2 cup each) of sour cream and Greek plain yogurt and 2 teaspoons of Italian seasoning mixture.
Use cream of celery or cream of mushroom soup.
Easy Baked Chicken Recipes for Dinner
I love baked chicken. And, here are some other recipes I've created that are easy on the calories, save you time, and many done in one pan. It's a round up of brilliant one pan dinners. Lots of choices!
Chicken Cream Casserole
This dish is really like chicken and dumplings without the dumplings.
I served with fluffy jasmine rice, but it would be great over pasta, too. Or maybe you want to bake large potatoes, split, fluff the potato and top with the creamy chicken and gravy.
Of course, you can get real Southern and serve it over biscuits or toast. Yeah, there are lots of possibilities.
Sauce for Chicken
The sauce for this chicken is created from the cream of chicken soup, the liquid from the roasted red peppers and the liquid from the capers. Then, of course, the chicken does have some liquid in it, so there you go.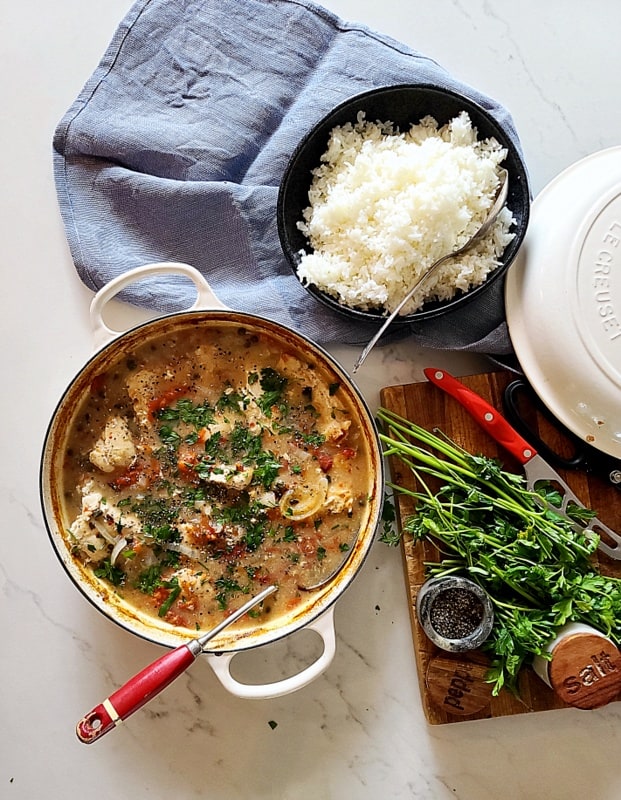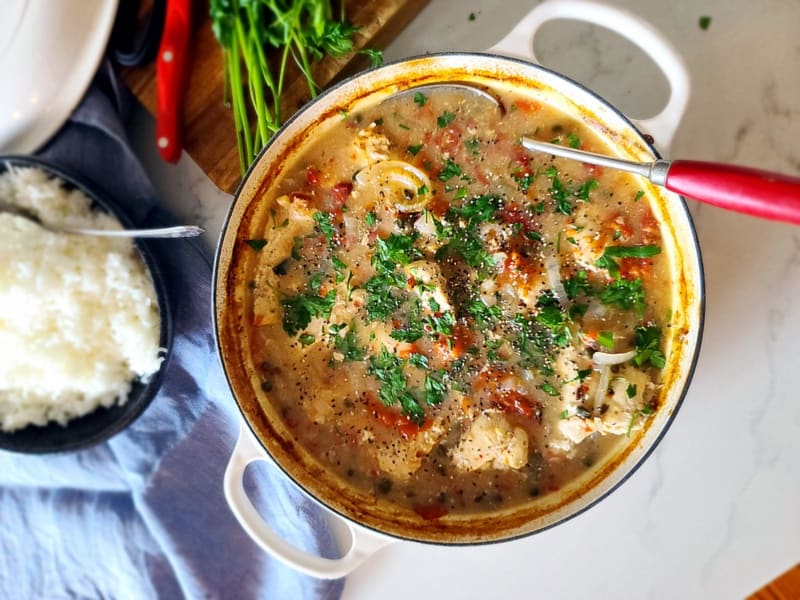 Easy Creamy Baked Chicken Tenders
Ingredients
Preheat oven to 400
2 lbs. chicken tenders
2 cups sweet onions, French slice
2 tsp. sea salt
2 cups fire roasted red peppers, with about 1/2 cup of liquid
1 box (12 oz.) organic cream of chicken condensed soup
1/4 cup capers, with about 3 tablespoons of the liquid
Fresh Italian Parsley for garnish
Instructions
Put all the ingredients in a large braising pan. Give a quick blend of the ingredients.
Cover with a lid and bake in a preheated 400 oven for 25 to 30 minutes.
Remove and let the chicken rest. Add some fresh parsley!
Serve and enjoy!
Notes
Got leftover turkey? Then use it in this recipe. Since it's already cooked, you'll not need to cook as long, about 20 minutes.