Today I'm going to be like Publishers Clearing House Sweepstakes!  Why?  Because I'm taking this fabulous 'Blackberry Pound Cake' to an unsuspecting recipient and giving it to them!!  Oh, I just can't wait!!  Actually, it's one slice shy of a whole cake~~when I photographed the slice that you also see has a bite taken from it, well, one bite led to another and another until, as my baby grandson, Nicholas, would exclaim in his raspy 2 y/o voice throwing his hands in the air 'all gone!'
For those who might 'flinch' at the fact that I took a shortcut and used a cake mix, sorry~~sometimes I just feel like I have to tread on the 'path less taken' side of cooking and see what these little struggling companies like Duncan Hines and Pillsbury are doing to improve their packaged products~~I mean everyone needs a littl' lovin'!  xoxo ~~ally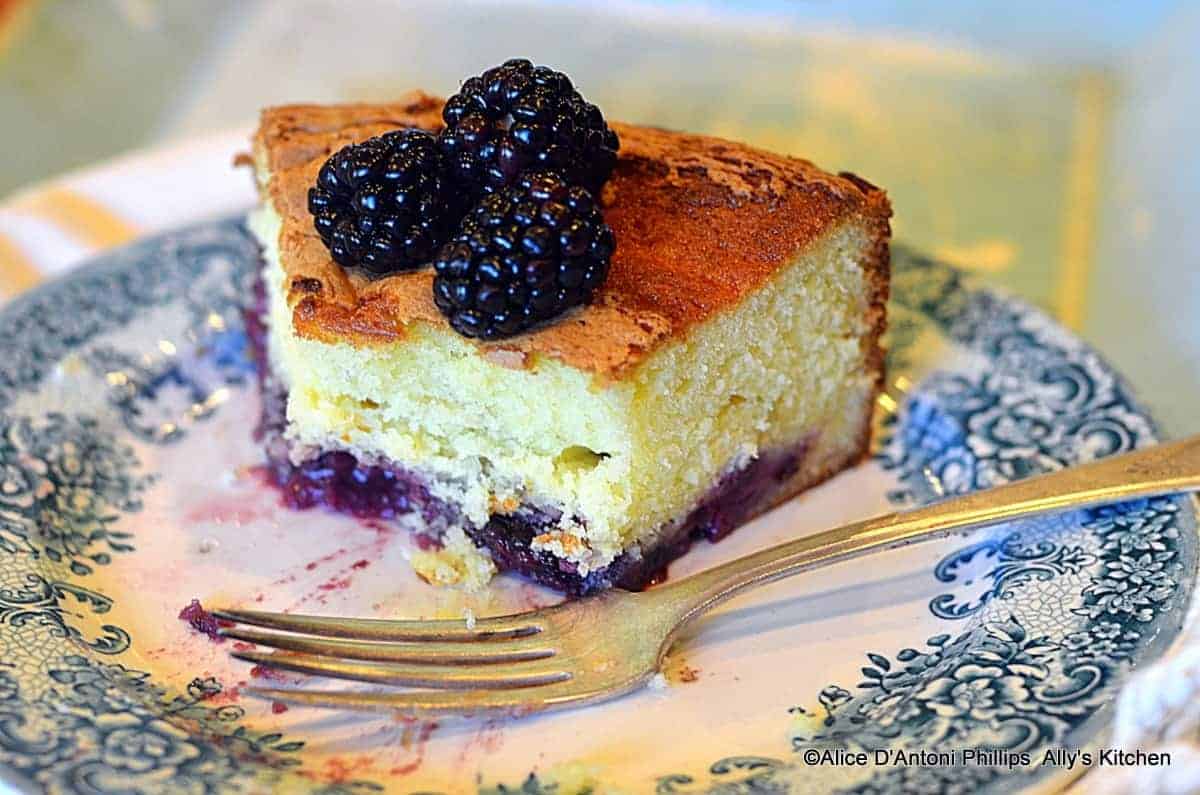 Preheat oven to 325
Makes:  One springform cake
What you need:
1 box yellow cake mix
8 tbl softened butter
3 beaten eggs
½ cup coconut milk
½ cup sour cream
2 ½ cups fresh blackberries (divided)
1/3 cup berry jam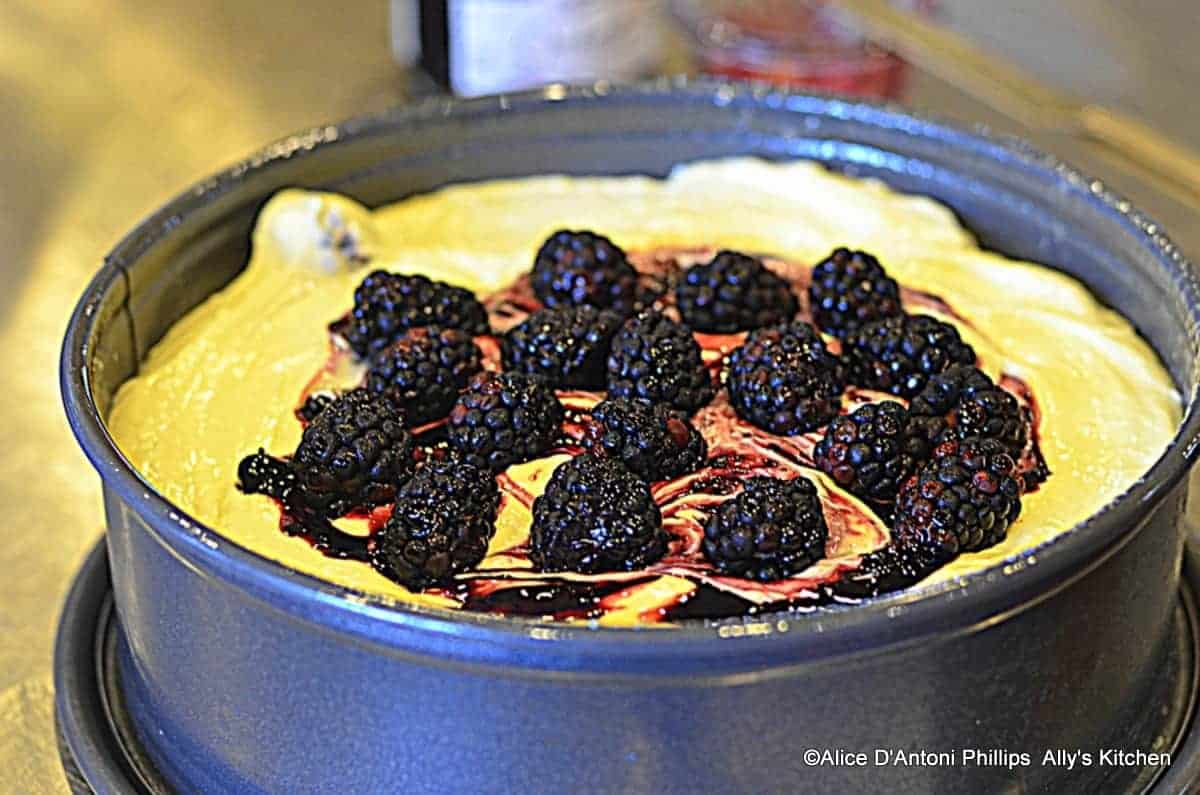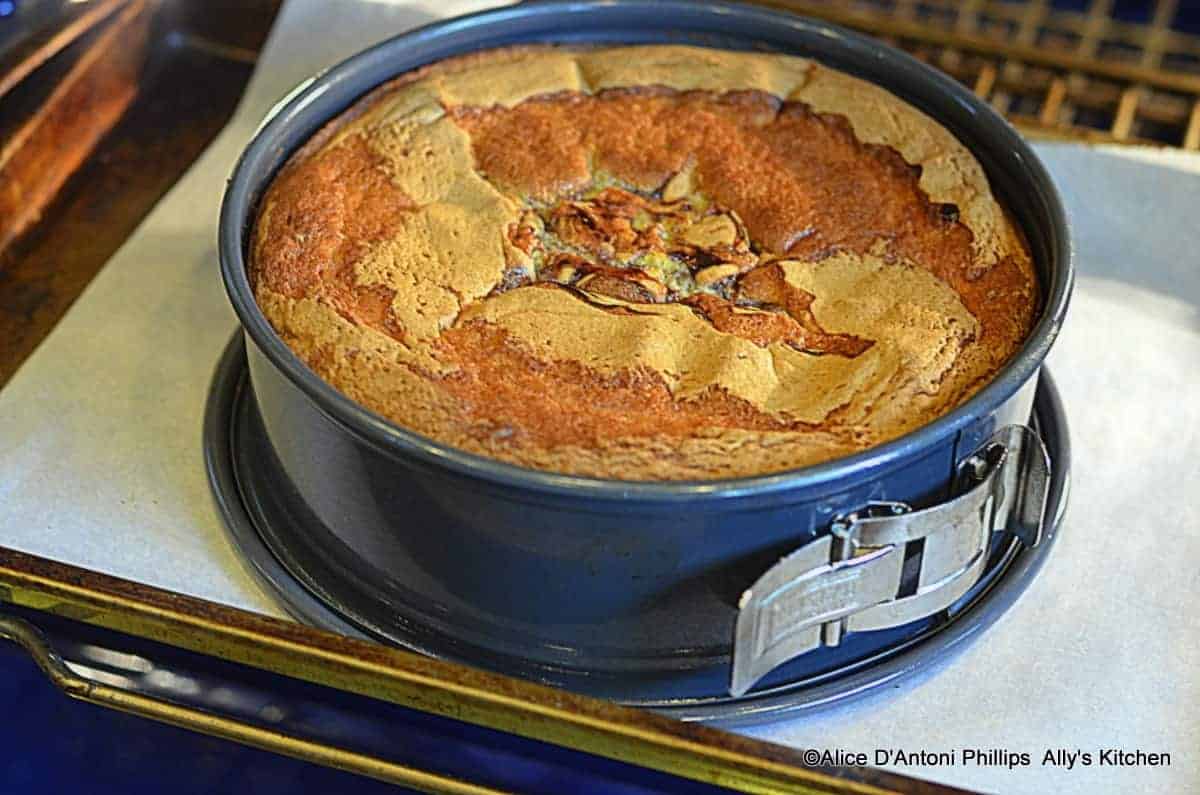 What you do:
Put cake mix in a large bowl.  Cut up and add butter and eggs and blend with a hand mixer for about 2 minutes.  Add milk and sour cream and mix (with mixer on medium high speed) for about 3-4 minutes or until the batter gets thick and fluffy.
Fold in 2 cups of blackberries.  Dizzle the berry jam on top the batter and swirl with a knife.  Add the remaining berries to the center of the batter.
Put batter in a greased springform pan and place on a cookie sheet.  Bake in a preheated 325 oven about 65-75 minutes or until a toothpick comes out clean.
Remove and let cool for an hour or more.  Refrigerate or serve immediately.