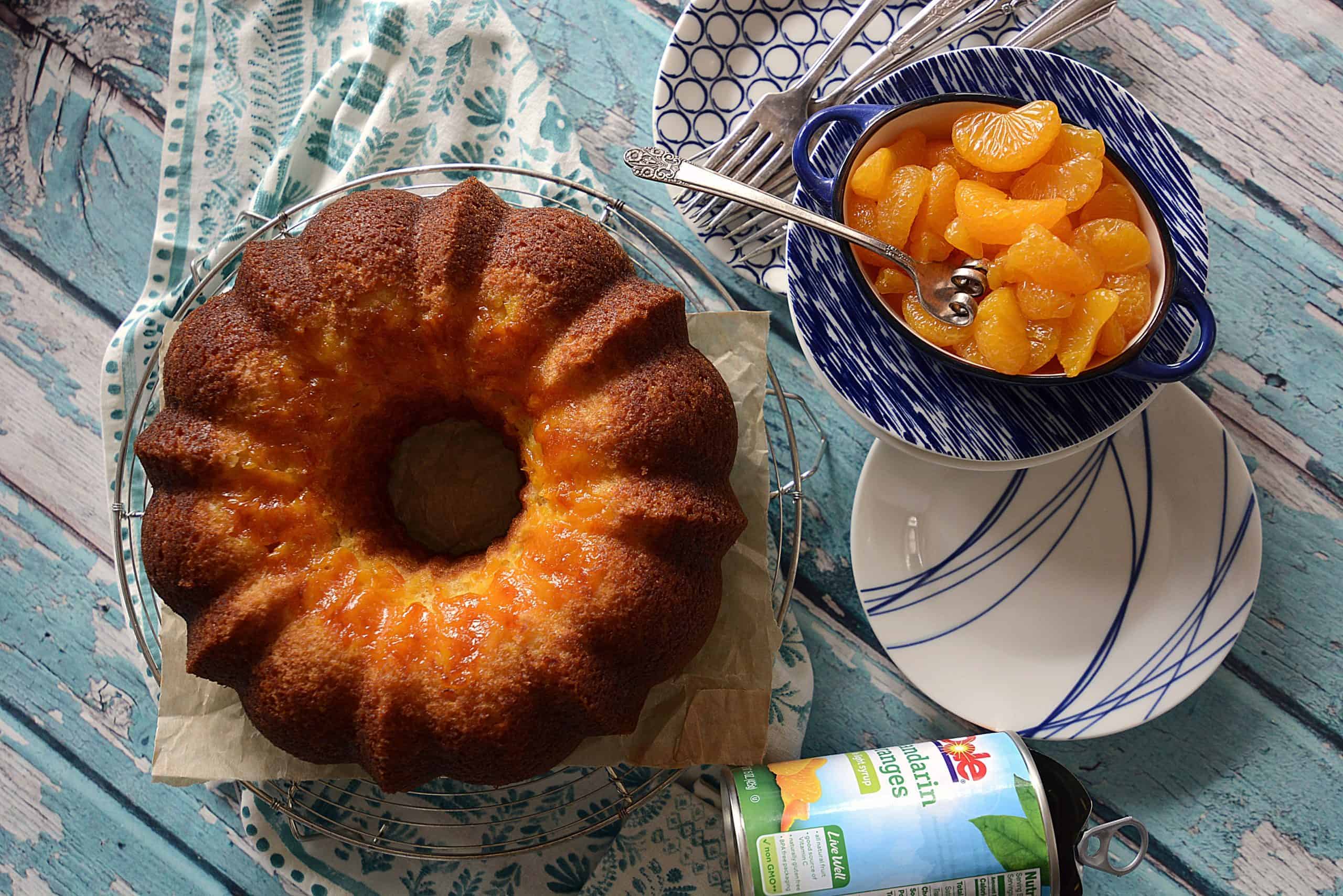 Pound Cake Recipes
Want a great pound cake recipe that's easy quick and moist deliciousness? Well, here's your ticket! It's a mandarin upside down cake! 150% YUM guaranteed!
Gazillions of pound cake recipes out there, but if you're looking for an easy pound cake recipe, then this easy mandarin pound cake is the ticket.
Thanks to Dole Packaged Foods for partnering with me for this easy mandarin pound cake recipe! I am the creator of this recipe and for the description and information that follows. For a full disclosure, click here!
Easy Pound Cake Recipe
In today's world, I think lots of young people want to head to their kitchen and cook. But, because of time and other distractions, they want to cook quickly and still get some really great results. As the mother of GenX'ers and the grandmother of Millennials, I hear them say they love eating at home but need quick, easy and simple recipes.
Pound Cake Box Mix
My easy mandarin pound cake or pig pickin' cake starts with a box mix, yes a cake box mix. That's what makes it so darn easy. You could add crushed pineapple to it, but I just wanted the intense flavor of the citrus oranges. Yes, this is what we call a sunshine cake. So, on a dreary rainy day, make this cake and you'll be seeing bright sunshine!
Mandarin Orange Cake
Well, this mandarin orange cake is about as easy as it gets. And, it's about as good as it gets in taste! You're going to get a double wowzeee of these fresh juicy mandarins baked into the cake batter and almost 'melted' on top as the cake bakes. And, because you're using a cake mix, you're skipping some steps of pulling out ingredients that can make cake-making kind of overwhelming.
Mandarin Upside Down Cake
My version of the pig pickin cake is like a pineapple upside down cake. Only I'm doing the upside down with mandarins. So it's a mandarin upside down cake.
Moist and tender, this cake is perfect with a cup of coffee or tea. But, if you want to really dress it up and add more then think about ice cream, maybe lemon Greek yogurt, whipped cream, and, yes, even more mandarin oranges. Making a mandarin sauce would be so simple.
Just mash up a cup of mandarins in a small sauce pan, add one-half cup of orange marmalade, let it come to a simmer slight sizzle boil, add a fourth cup of your favorite liqueur. Let it simmer, then drizzle on top this luscious cake slice!
Recipes with Mandarin Oranges
So many recipe with mandarin oranges are savory, and having sweet recipes is a treat.
Pig Pickin Cake Recipe
Another name for this cake in the South is pig pickin cake! It's not hard to figure out why. This kind of cake was particularly popular at Southern BBQs or pig pickins. That's where you cooked usually a whole pig and your guest helped themselves to the tender meat of the pig that was sprawled out on a big ol' table. Southern barbecue is oftentimes referred to as a pig pickin.
Hog Cake
Another name for a pig pickin cake is a hog cake. Makes sense right. If you make it, you give it the name you want. Boss Hog Cake. Pig Pickin' Priss Cake. Whatever because it's going to be absolutely scrumptious!
You see these mandarins, full of vitamin C and nature's perfect naturally sweet treat are truly versatile whether you're thinking savory or sweet. For another quick and easy Dole Packaged Foods easy cake, check out this Apple Parfait Cake! In the world of Ally's Kitchen, we want you in and out of the kitchen and serving up beautifully healthy and delicious food to friends and family. That's because I truly believe that life happens around the table and in the kitchen!
xoxo ~ally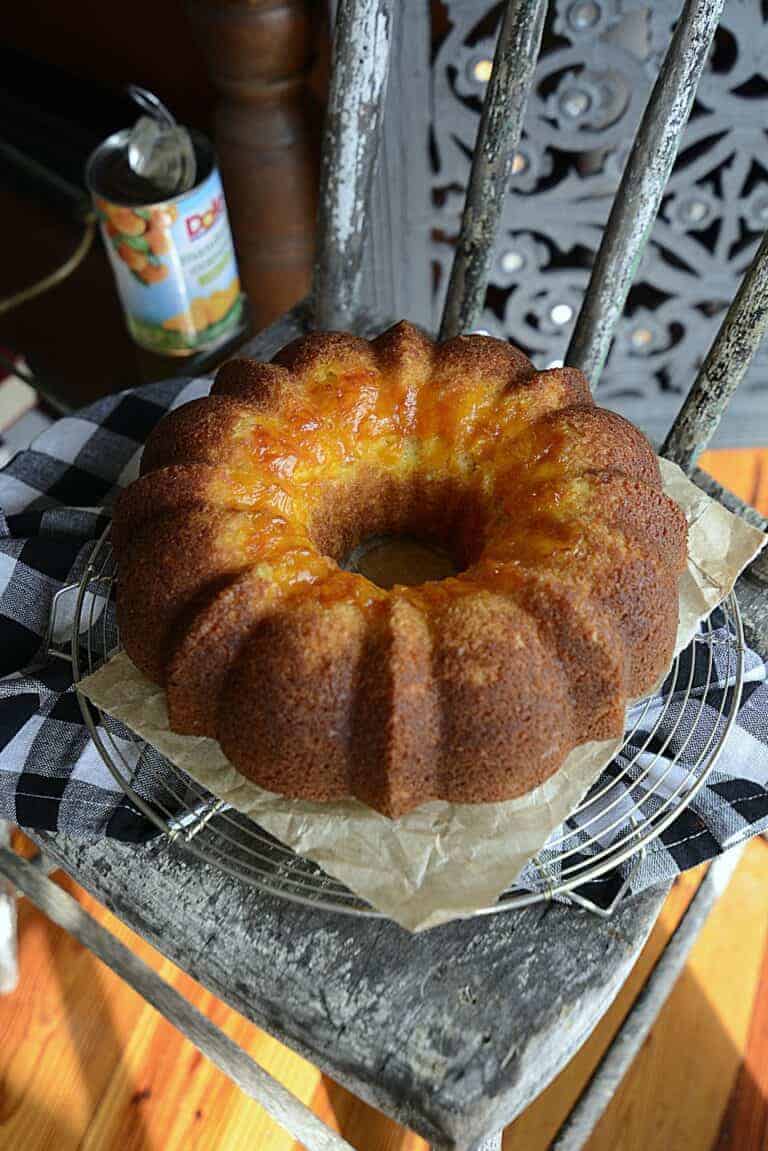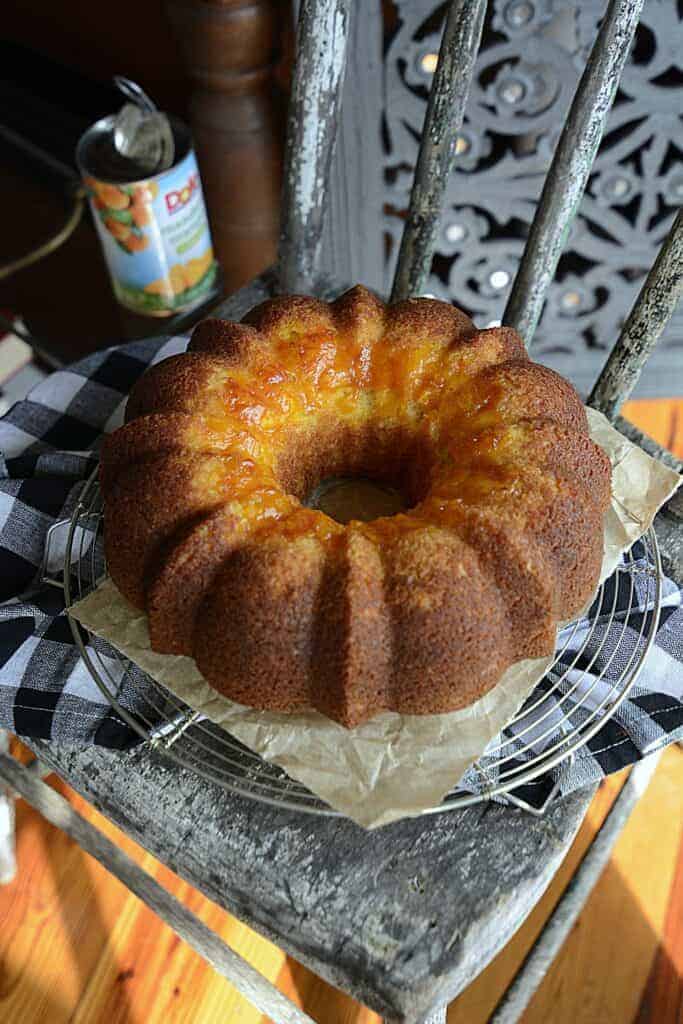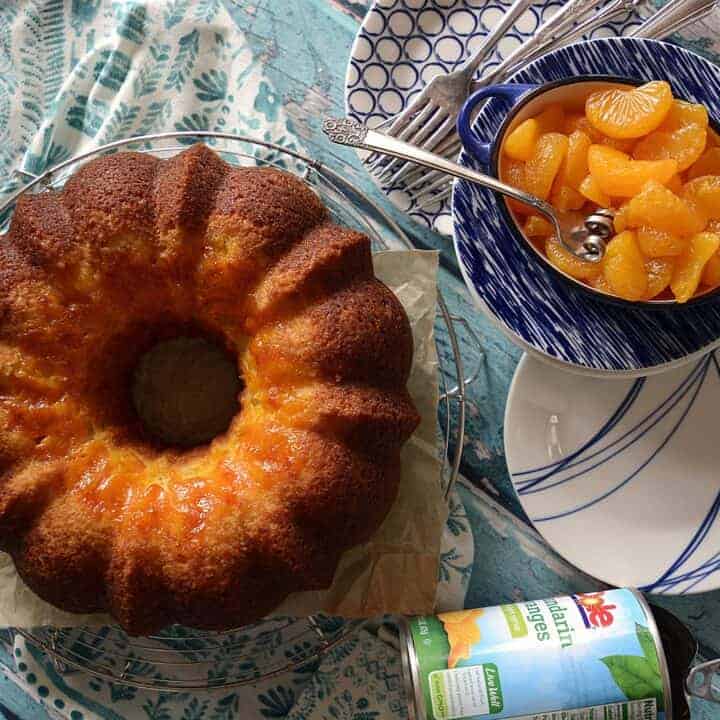 easy mandarin pound cake
Yield: One bundt cake pan

Want a great pound cake recipe that's easy quick and moist deliciousness? Well, here's your ticket! It's a mandarin upside down cake! 150% YUM guaranteed!
Ingredients
Preheat oven to 325
1 jar (23.5 oz.) Dole Packaged Foods Mandarin Oranges, drain juice, reserve
1 pkg. (3.4 oz.) vanilla pudding mix, Vanilla or French Vanilla
1 cake mix (15.25 oz.), White or French Vanilla
Instructions
Grease well a bundt pan. Select 20-24 of the best mandarin orange slices and lay in the bottom around the bundt center. Set aside.

Put the vanilla pudding and cake mix in a large mixing bowl. Prepare the cake mix as outlined on the box swapping the water for one cup of the mandarin juice.

Add the remaining mandarin oranges to the cake mix. Blend well with a hand mixer on medium speed for about 90 seconds. The mandarin oranges will break up and disperse into the batter.

Pour the batter into the bundt cake pan.

Bake in a preheated 325 oven for 35 to 40 minutes or until a toothpick comes clean from the center.

Remove to a cooling rack. Cool completely then invert onto a plate.

Optional: Dust with powdered sugar.