tart apple currant spice pie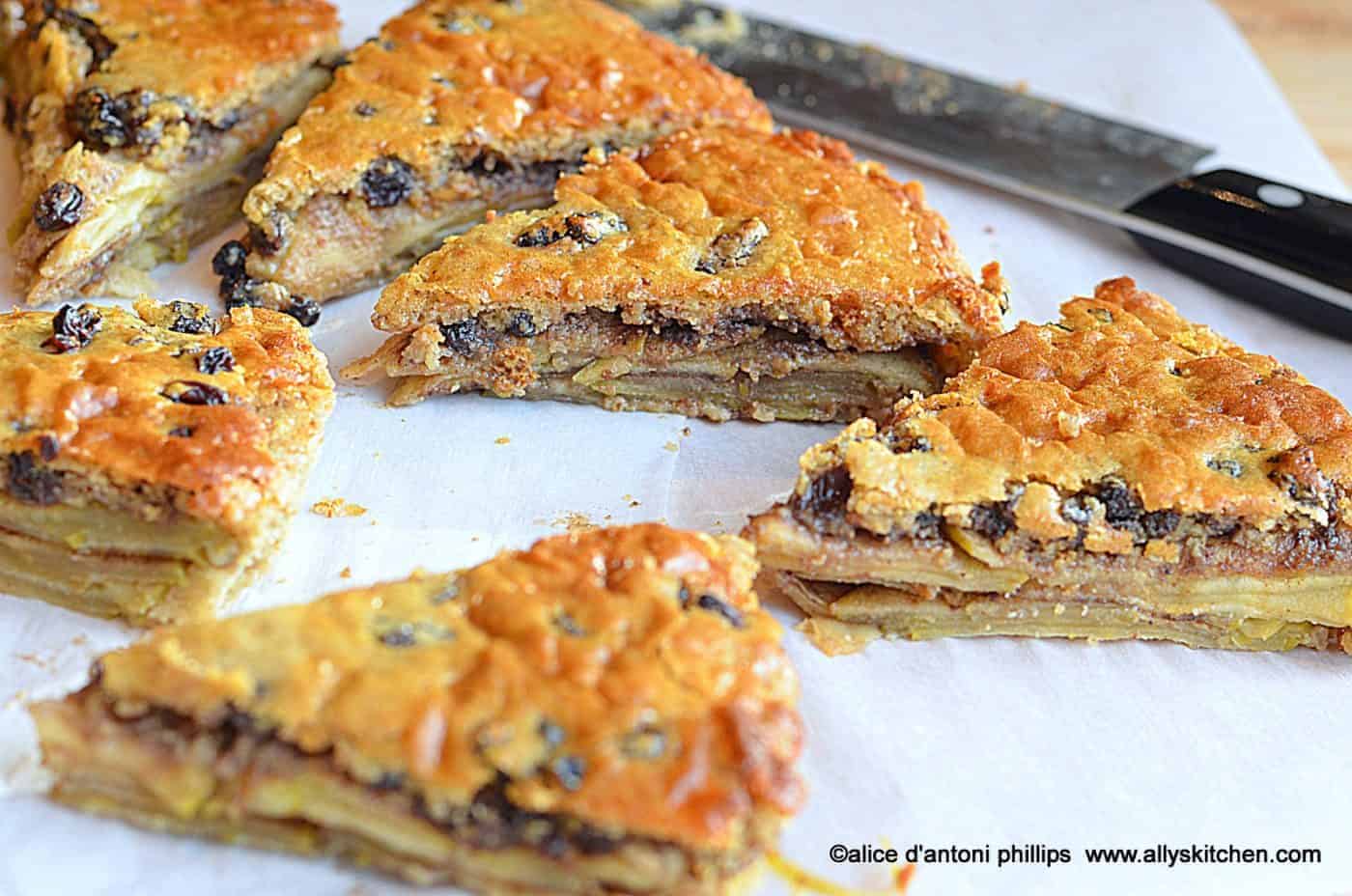 This tart apple currant spice pie is the bomb.  It's made with rice flour, so you know that means it's gluten-free, but if you want to take it back and use regular flour, go for it because I know these other types of GF flours can get mighty pricey.  I just happened to have just enough for this recipe.
Of course, the star of this pie is the granny smith tart apple~~and, sliced every so onion-skin thin on a mandolin~~be super careful when working with this gizmo because it be sharp~~and all the spices.  What I love about this 'pie' is that it will keep on your counter for a few days if you keep it covered and air-tight~~perfect for a quick snack or to sit down with your cup of coffee or tea and savor before you get your day going or, hey, at the end of the day!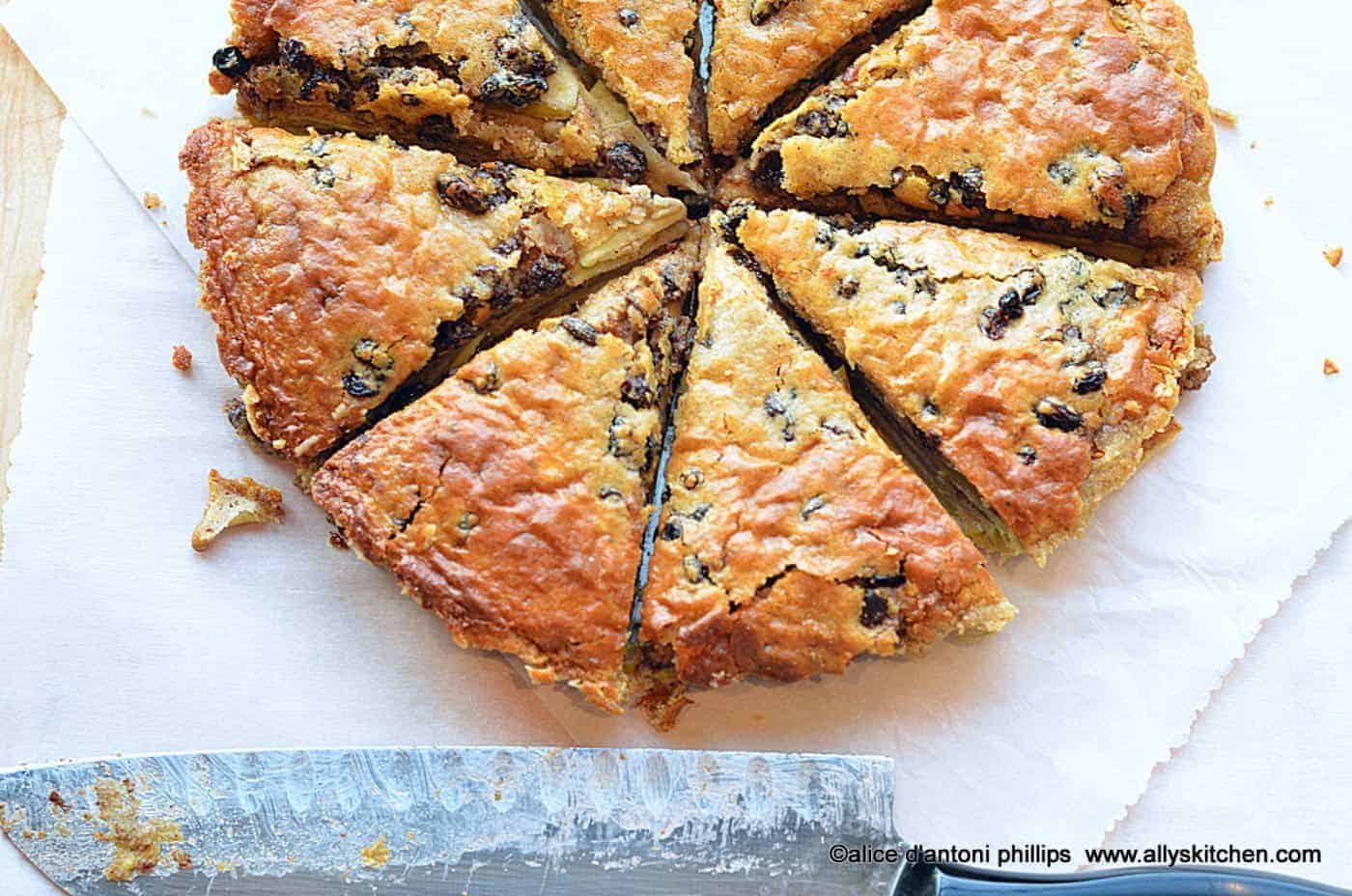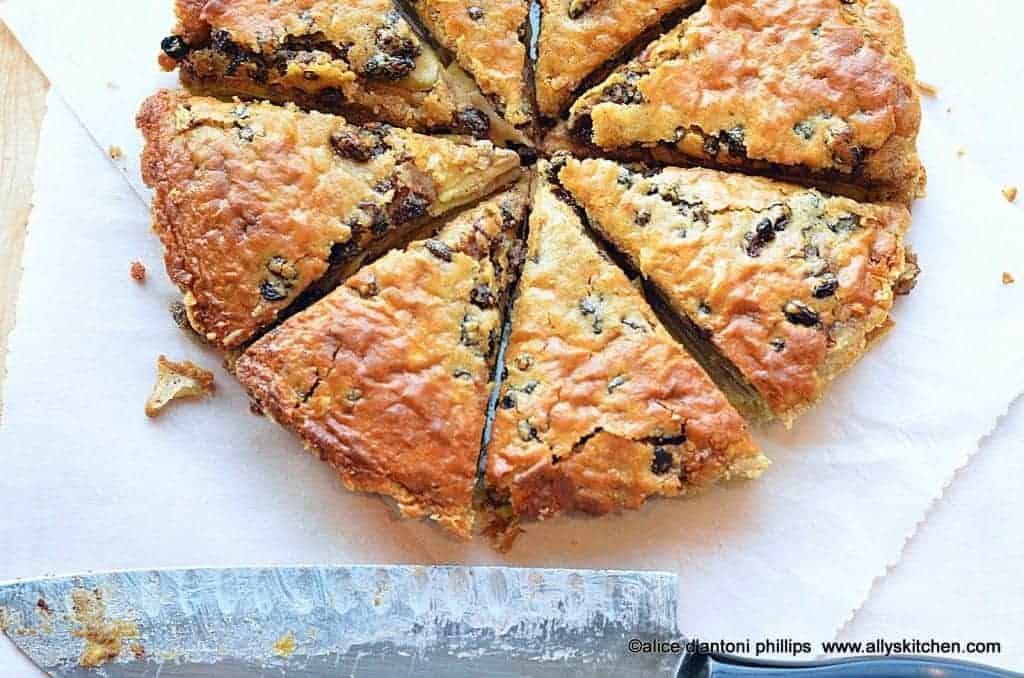 Makes: One 6-7″ round tart
Preheat oven to 350
What you need:
Cooking Spray (canola)
1 tsp. ground cinnamon
1 tsp. ground allspice
1/2 tsp. ground nutmeg
1/2 tsp. ground cloves
1/8 tsp. sea salt
1/3 cup brown sugar
2 granny smith apples, sliced thin on mandolin (separate each pile of apples)
3 Tbl. butter, melted
1/3 cup currants
1/3 cup rice flour
1 tsp. baking powder
1 egg, beaten
3 Tbl. buttermilk
1/3 cup sweetened condensed milk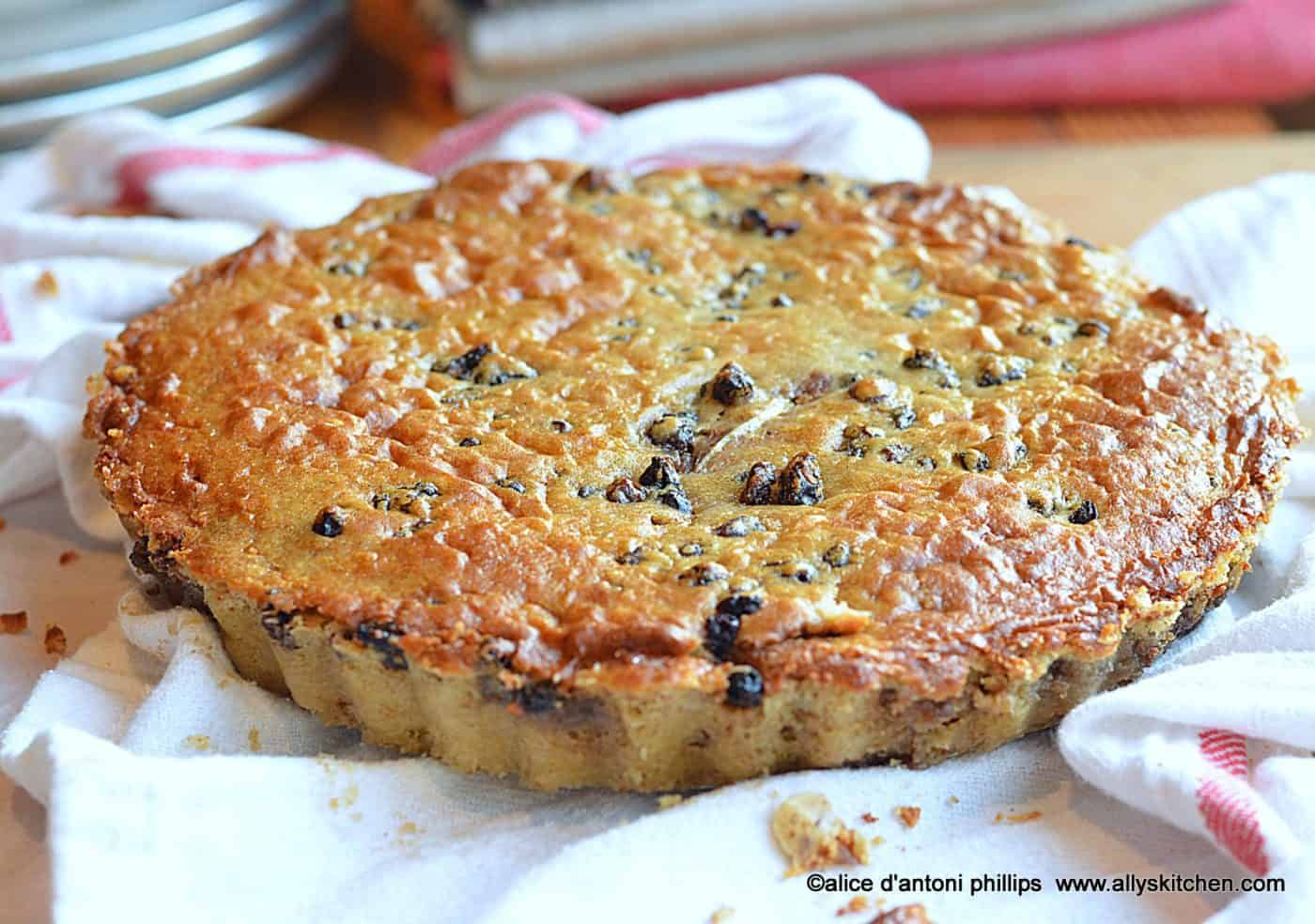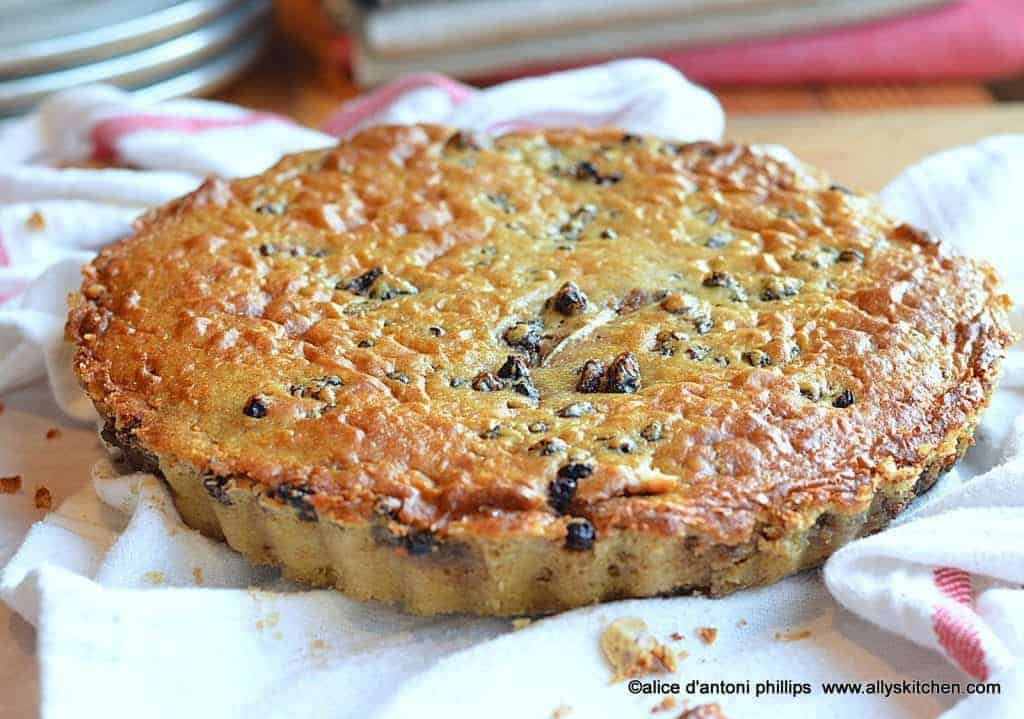 What you do:
Coat the baking pan well with cooking spray. Combine the cinnamon, allspice, nutmeg, cloves, salt, and brown sugar in a bowl and combine well (I like to use my fingers for mixing.)~~remove two tablespoons of this mixture to a small bowl.
Put one layer of the thinly sliced granny smith apples in the pan; drizzle with half the melted butter. Sprinkle about half of the spice/sugar mixture on the apples. Add the next layer of apples, drizzle with butter and sprinkle the other half of the spice/sugar mixture on the apples then add the currants scattered on top.
In another bowl, combine the flour, baking powder, egg, buttermilk, sweetened condensed milk, and the 2 tablespoons of the spice/sugar mixture reserved. It will make a batter (about the consistency of a thick soup). Drizzle in the middle and all around the top of the apple layers.
Put the baking tart pan (or whatever you're using) on a cookie sheet and bake in a preheated 350 over for about 25-28 minutes. Remove and let it cool before serving or removing tart pan.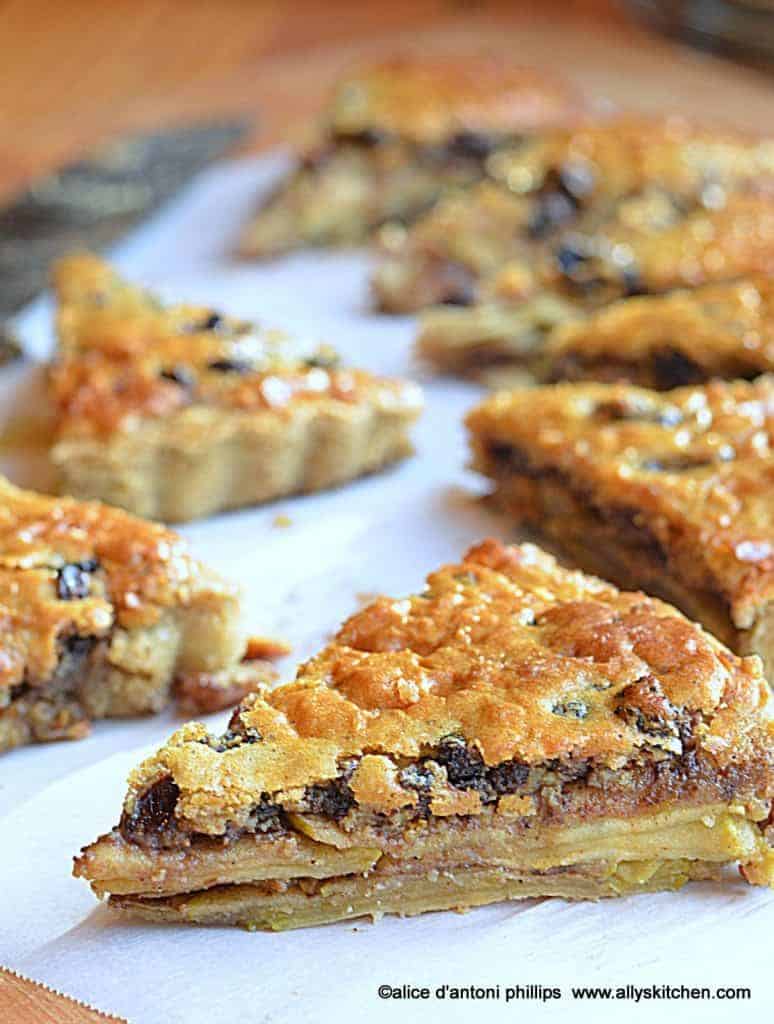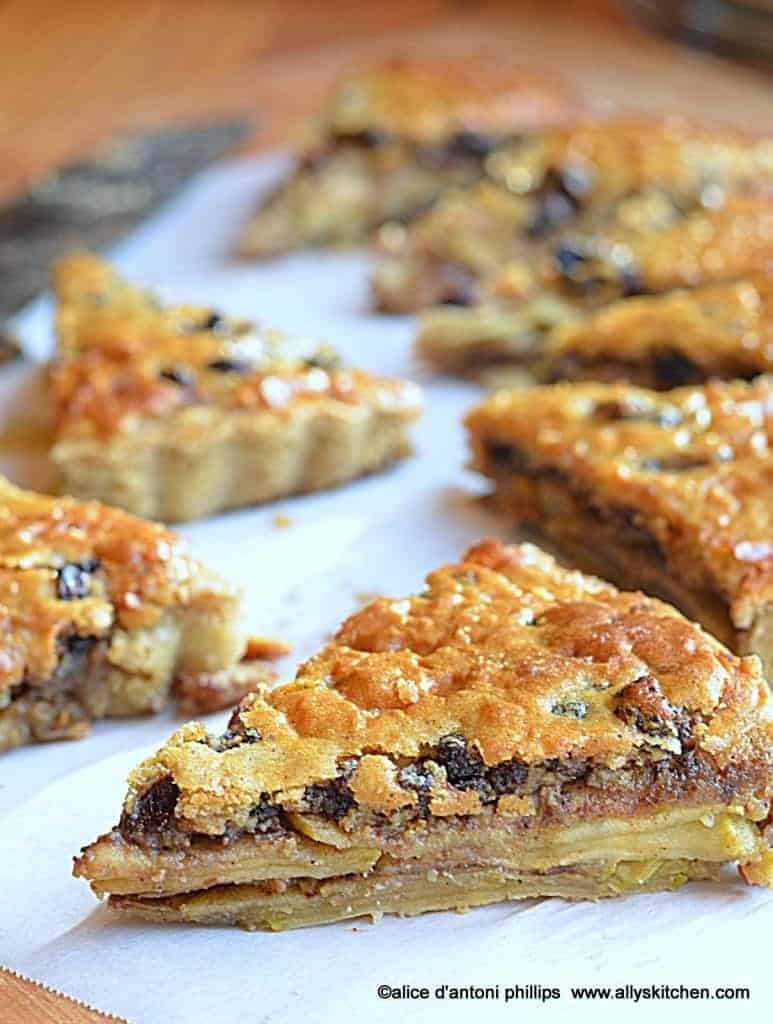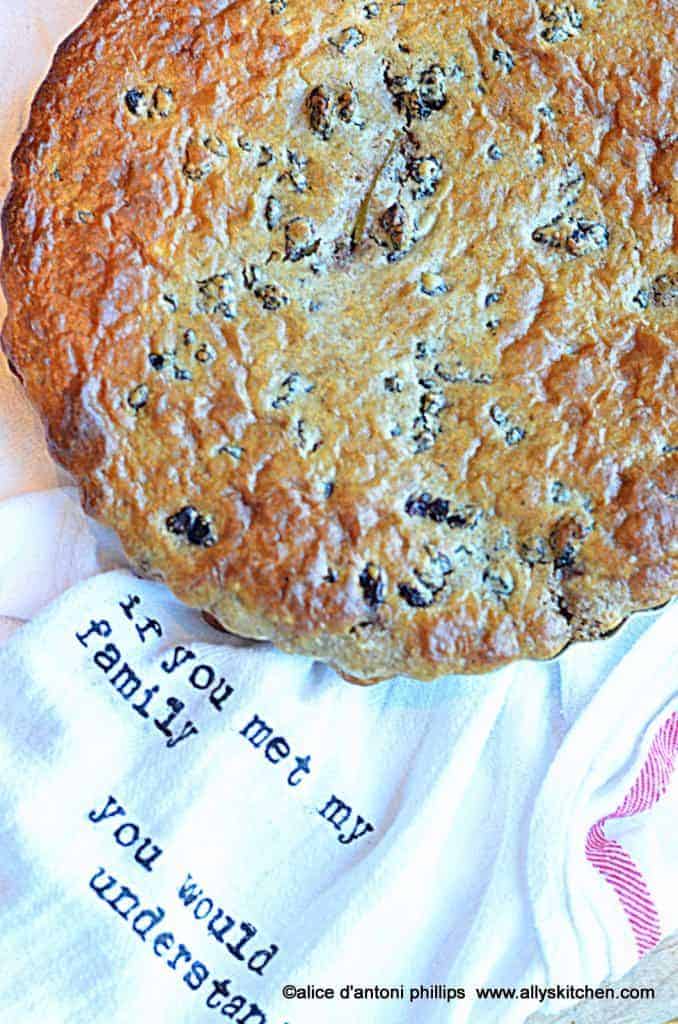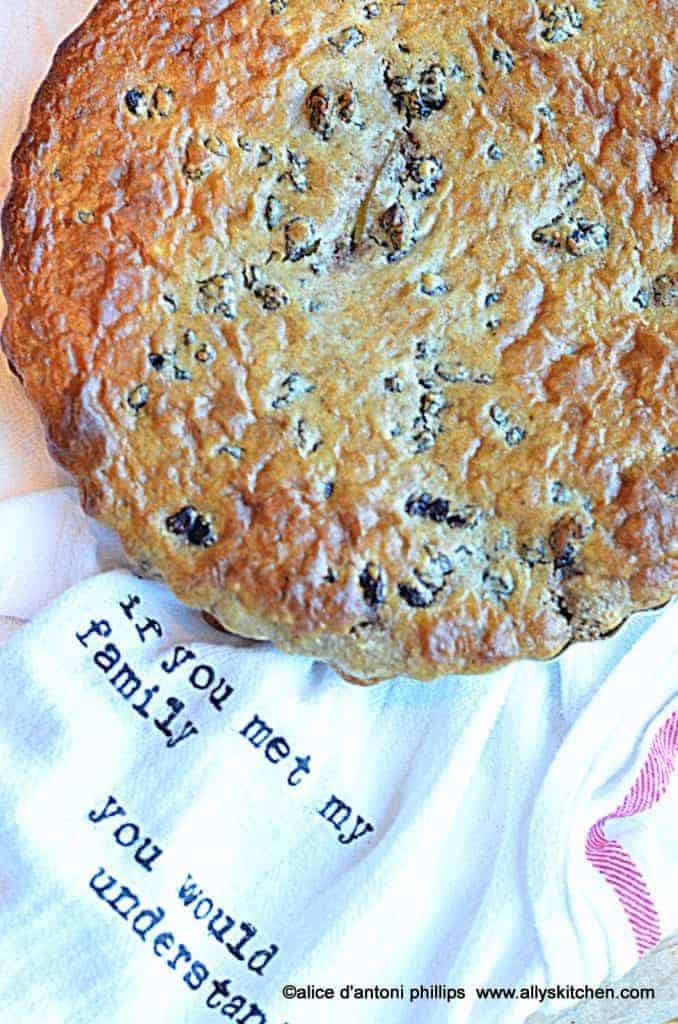 ©alice d'antoni phillips   www.allyskitchen.com