This 'Applesauce Cocnut Cranberry Walnut Bread' is a pure form of enjoying the delicious coconut, cranberries, nuts and sweet bread without being distracted by too many competing spices…in fact, I didn't put one spice in here, unless you consider the vanilla a spice. You can vary the dried fruit you use or use a combination~~blueberries, tart cherries, currants, raisins~~whatever you prefer.
But, I highly recommend you stick with the walnuts…they're chewy dense and just add the nuttiness that comes through with each bite! This bread would be great toasted, slathered with whipped cream cheese, mascarpone, hey, you might even want to venture into peanut butter or drizzling it with chocolate ganache!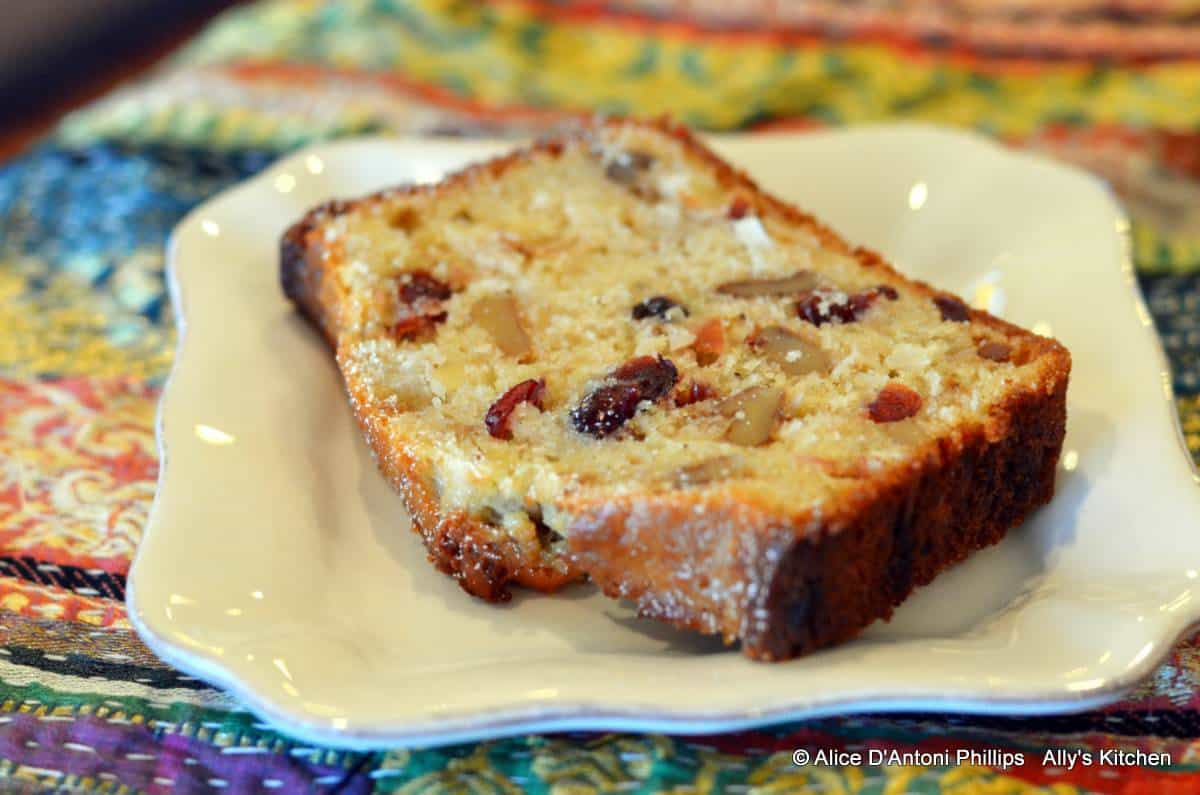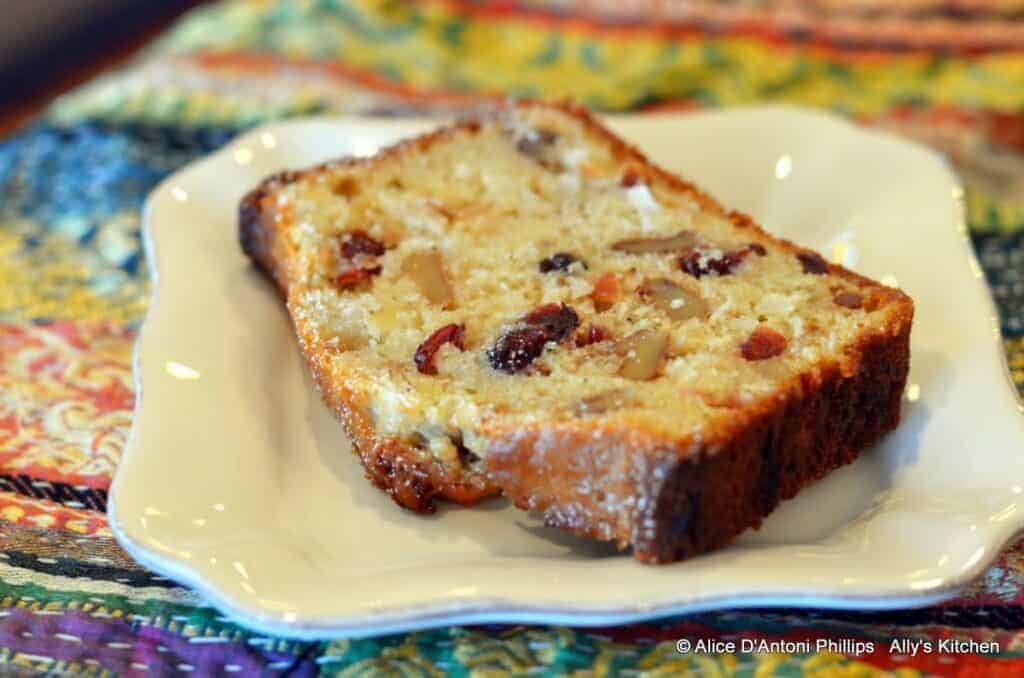 Preheat oven 350
Makes: 2 loaves
What you need:
½ cup canola oil
1 cup sugar
½ cup coconut milk
1 tsp vanilla (Rodelle Vanilla!)
1 ½ cups unsweetened applesauce
3 beaten eggs
3 ½ cups self-rising flour (sifted)
½ tsp sea salt
1 tsp baking powder
1 cup dried cranberries
1 cup chopped walnuts
1 cup shredded sweetened coconut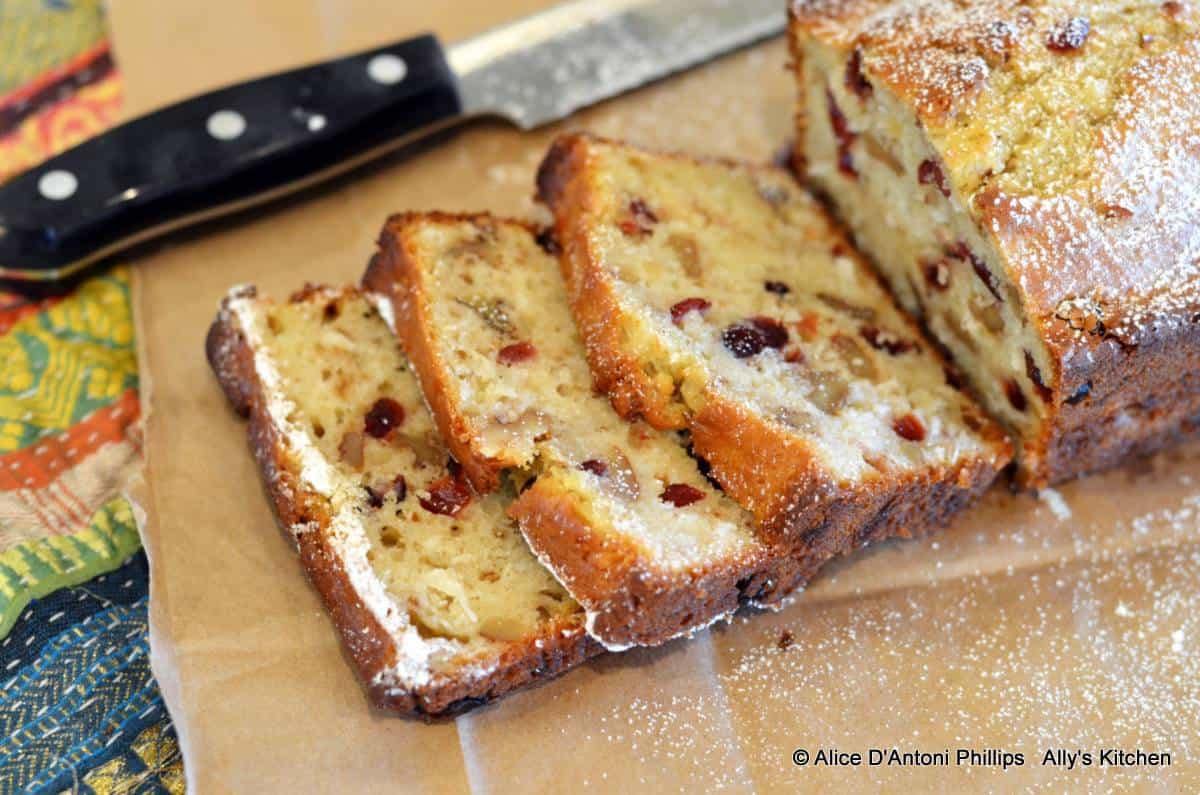 What you do:
In a large bowl, combine the oil and sugar and blend. Add the coconut milk, vanilla, applesauce and beaten eggs and whisk together.
In another bowl, sift n the flour, salt and baking powder. Slowly add to the wet ingredients about a cup at a time blending thoroughly between adding each cup.
Pour equal amounts into two well-greased loaf pans. Bake in a 350 preheated oven about 50-60 minutes. After about 25-30 minutes, loosely cover with foil so the top won't get too brown.
To test for doneness, do the toothpick test in the center. If it comes out clean, it's done. Remove and let cool.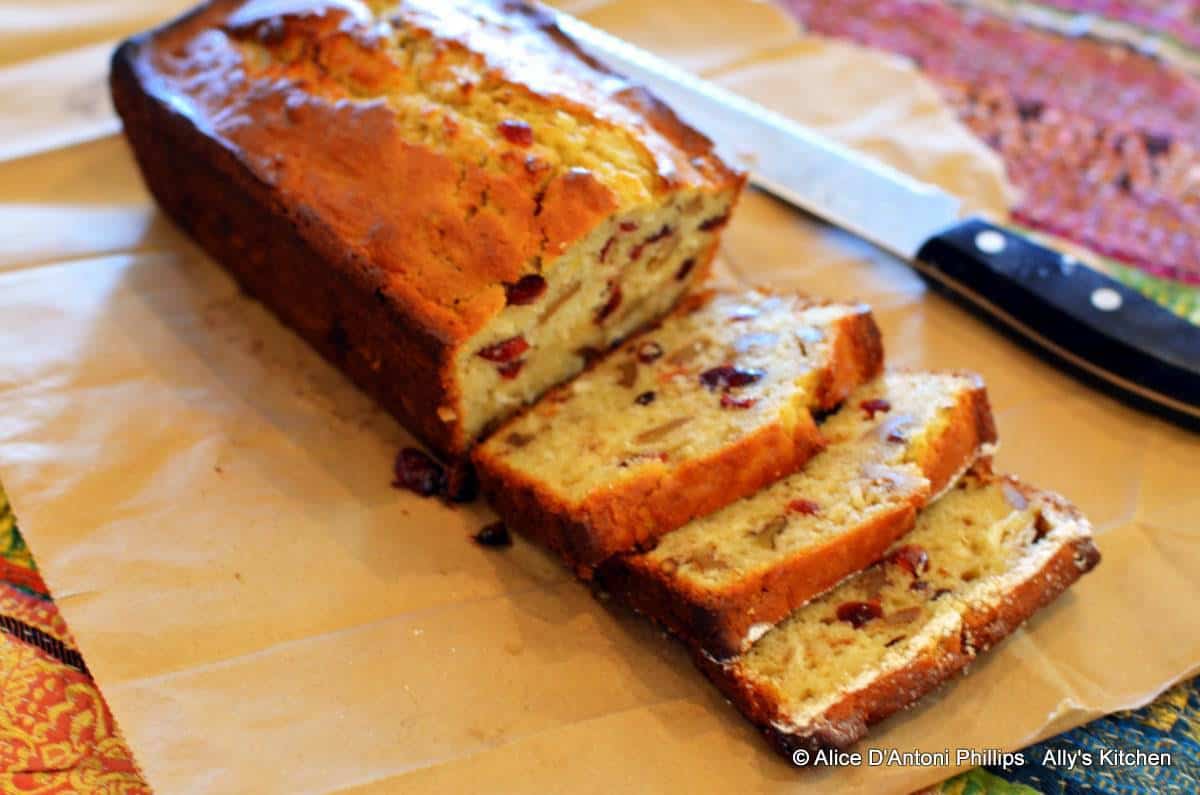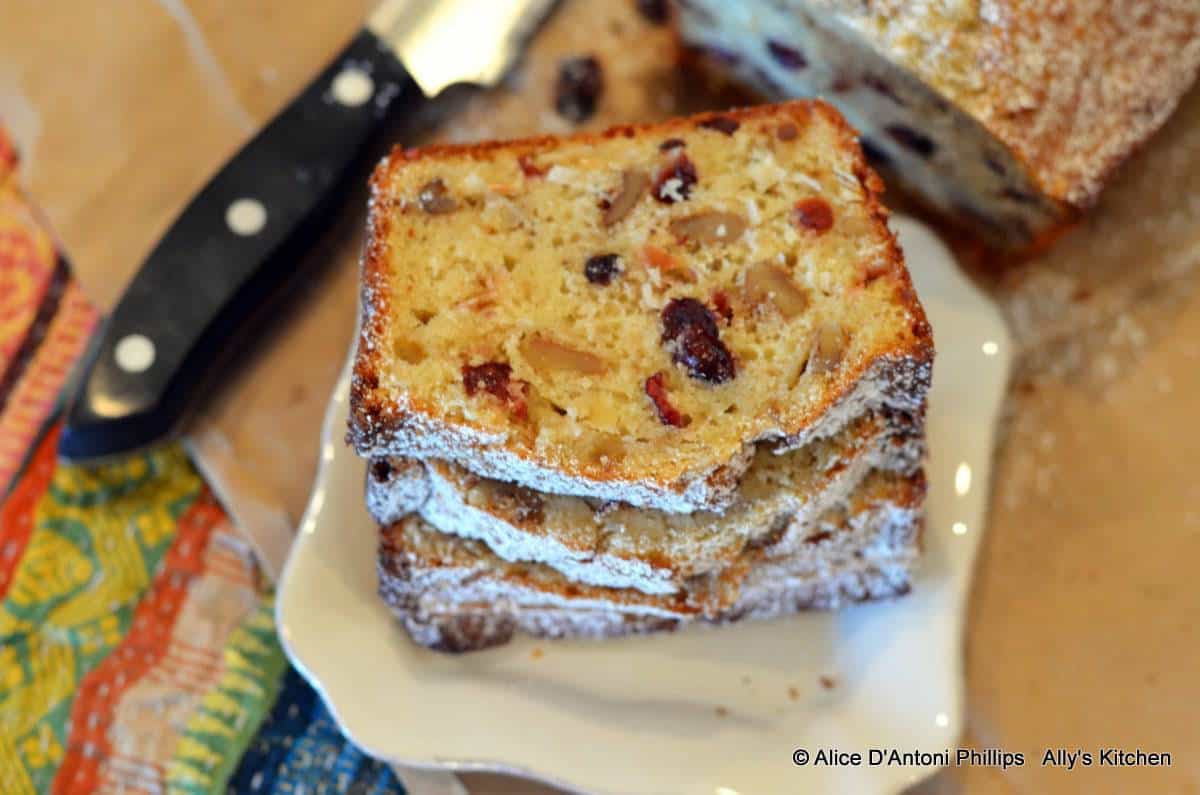 ©Alice D'Antoni Phillips Ally's Kitchen