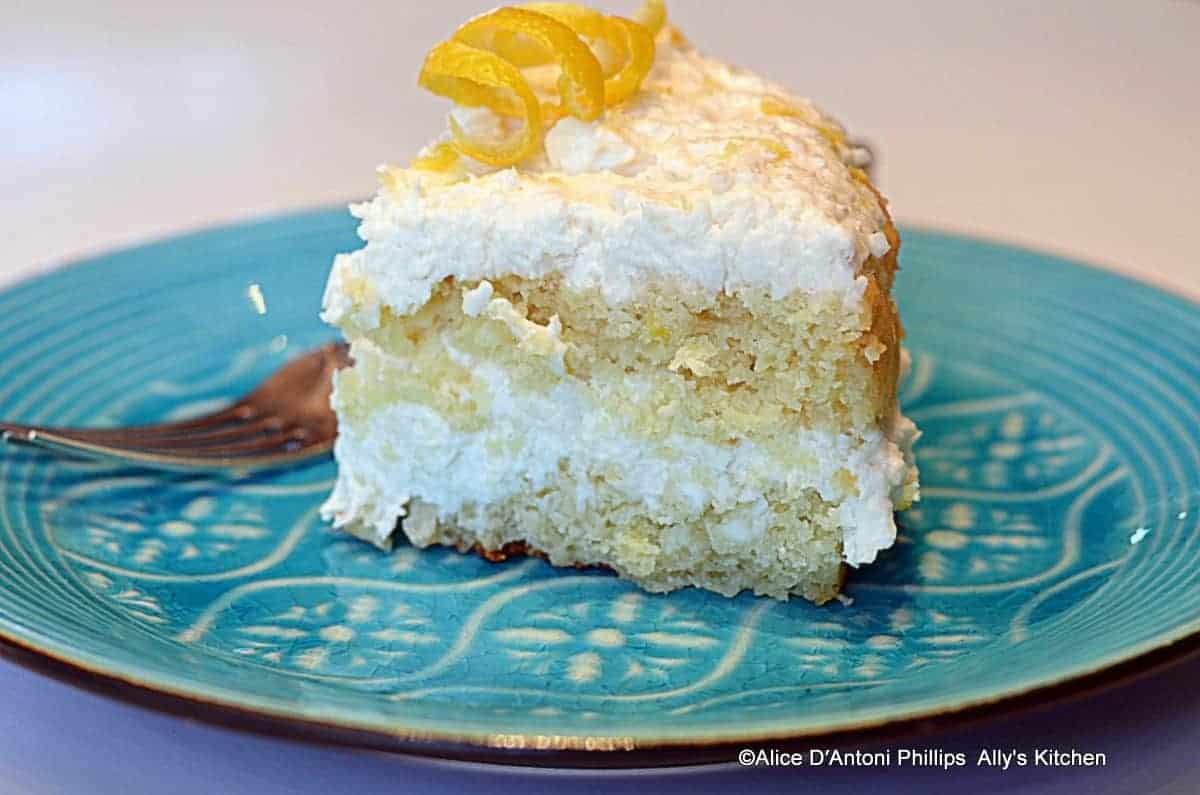 When I made this 'cake' I wanted to share some with friends, so I used two small round 6″ cake pans, to give away, and one spring-form pan.
Lemon coconut Baby Cake
Are you looking for some tender flavors to infuse into your cake? If yes, then yogurt pumpkin cake flavor is the best try on. This flavor makes the use of sourness of the lemon which gets combined with the tenderness of raw coconut. Together they infuse the cake with a blast of flavors. This flavor of the cake is being used widely by people these days to bake cream cakes, dry cakes, and plum cakes.
Easy recipes for the cake with coconut
Even lemon mint cake pie and babycakes can be easily baked by infusing this flavor. The flavor is very scrumptious to try on. It can easily be blended together and then mixed with the cake mixture. You can easily make this cake by combining certain ingredients with each other.
Lemon coconut baby cake recipes
The common ingredients for coconut cake which are usually added to this tender cake include shredded coconut, coconut water, lemon shredded substances, and lemon juice. At the same time, they also make use of loads and loads of dry fruits like peanuts, cashew nuts, jaggery, pistachio, and almonds. The cake is cooked at a very mild temperature. This is the reason why it is more spongy and soft. The cake is more of a kind like a pudding. It is usually served with vanilla ice cream with toppings of grated cherries and fresh fruits glazed in coconut and sugar syrup.
DRY COCONUT LEMON CAKE
This lemon cake with coconut makes the use of dry coconut as a primary ingredient to cook itself. No sugar syrups or vanilla essence is added to give it a more spongy look. The cake is cooked at a high temperature. They make use of dry shredded coconut for garnishing. They make the use of many dry fruits as the topping.
LEMON COCONUT CAKE PUDDING
This coconut cake from mix is very spongy and melts in your mouth the moment you gallop it. The cake is made with the help of extra sugar syrup. The cake is also topped with jellies and fresh fruits which are glazed with a sugar coating. They are very soft to taste. They are cooked at a very low temperature. They appear in the form of a semi-solid state. That is why they are more likely to become a soft sponge cake as compared to other variants.
LEMON COCONUT CREAM CHEESECAKE
This is the most delicious form of cake which is ideally used by people to satisfy their needs. The cake is made with the help of cheesecake. It is further layered with the help of thick crusting. The cake is very delicious to taste.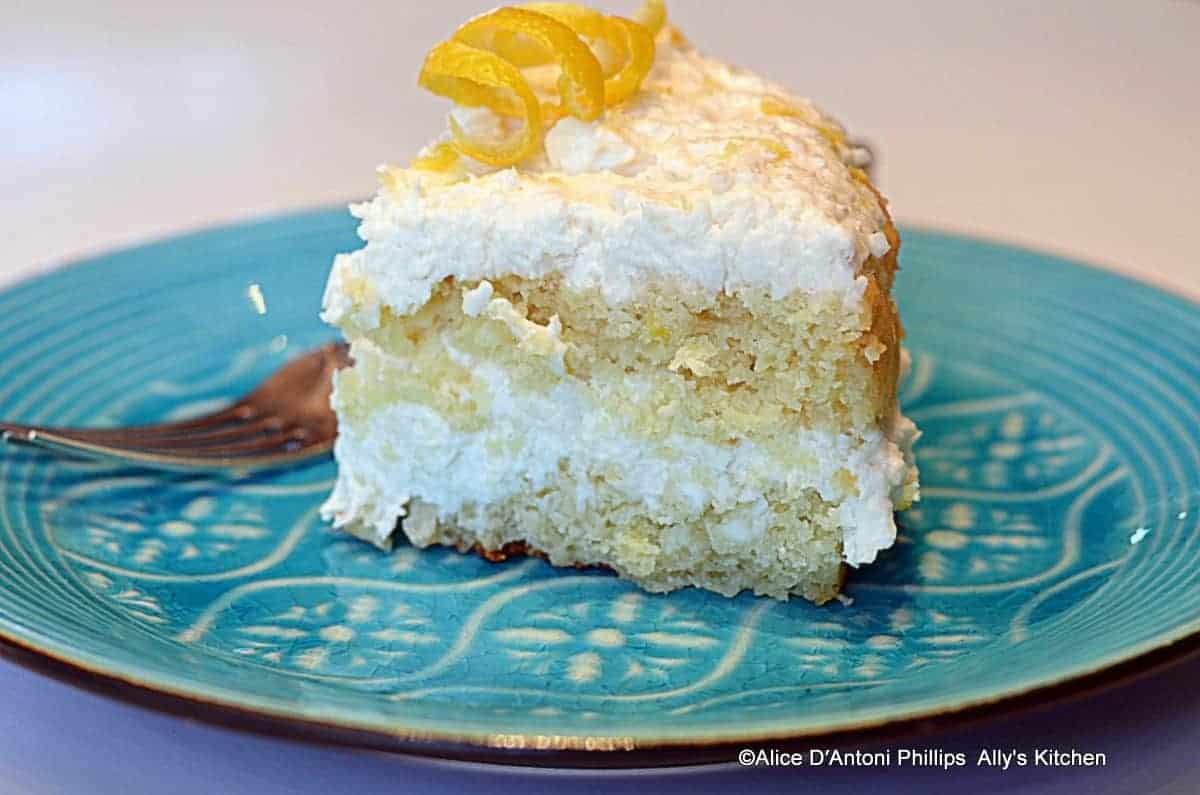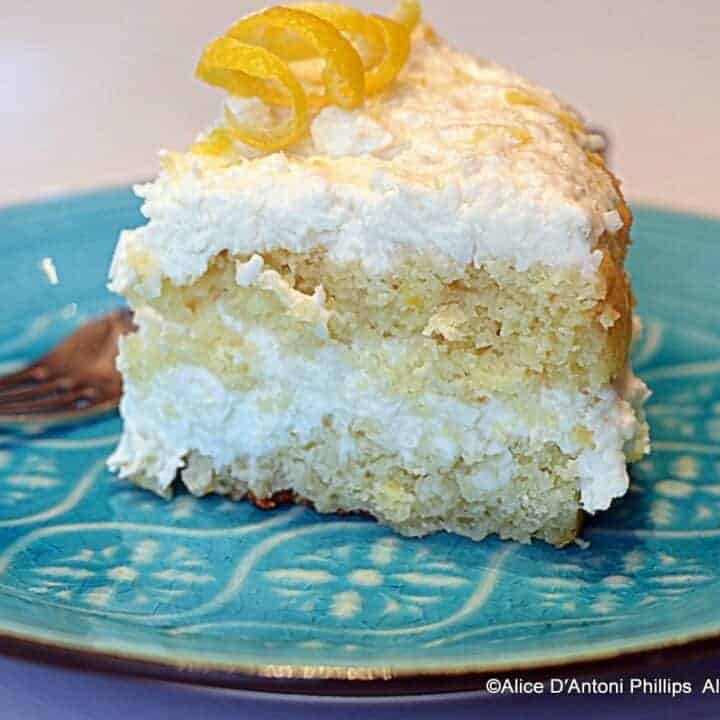 Lemon Coconut Baby Cake
When I made this 'cake' I wanted to share some with friends, so I used two small round 6" cake pans, to give away, and one spring-form pan.
Ingredients
Preheat oven to 350
CAKE:
16 Tbl. (2 sticks) butter, salted & room temperature
2 cups sugar
½ cup coconut oil
5 large eggs, room temperature
1 cup milk, whole
1 cup vanilla pudding (can be pre-packaged)
2 tsp.  pure vanilla extract
1/2 tsp. pure almond extract
3 cups flour, self-rising & sifted
1 tsp. baking powder
1/4 teaspoon sea salt
4 oz. coconut, shredded & sweetened 
1  lemon, large, juice & zest
ICING: 
1 1/2 cups sour cream
2  (6oz.) cups coconut yogurt
1 cup whipped cream cheese (microwave about 15 seconds to soften)
1 1/2 cups powdered sugar (sifted into wet ingredients)
1 ½ packages (previously frozen) coconut
1 cup shredded sweetened coconut
Instructions
In a large mixing bowl, cream together the room temperature butter and sugar blending well. Add the coconut oil and mix with a mixer about 3 minutes.

Using the mixer on low, blend in the eggs one at a time, add the milk, pudding, vanilla extract and almond extract. Set aside. In another medium mixing bowl, combine the flour, baking powder and salt and sift together.

Add about 1/3 of the dry ingredients at a time into the wet and blend well with the mixer on low. Add the shredded coconut and the juice and zest from a very large lemon and blend.

Pour equal amounts of batter into your choice of baking pans depending upon what type of cake(s) you want to make. I used a springform (about 9") round pan and two small (6") round pans because I was giving the two small cakes to friends. Whatever you use, coat well with cooking spray, Crisco, and/or parchment paper lining the bottom of a flat pan.

Bake in preheated 350 oven until a toothpick comes out clean. (Note: I made this cake at high altitude, which is always more of a baking challenge.) Let cool completely before icing.

Prepare icing by combining the sour cream, yogurt and cream cheese and blend. Sift in the powdered sugar and blend well. Add the coconut, blend and refrigerate until ready to ice the cake.