honey ginger glazed brussels sprouts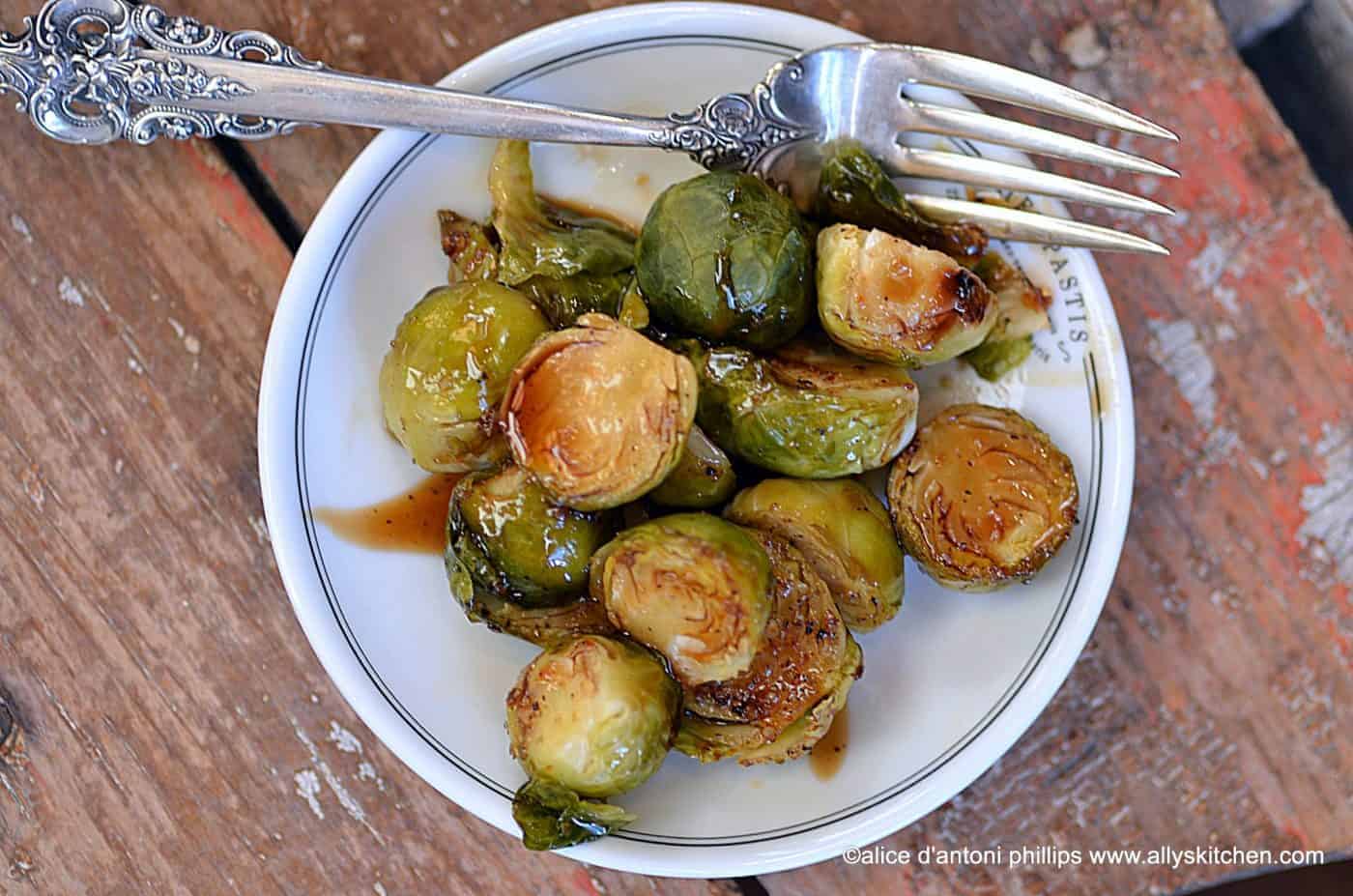 What a way to dress up brussels sprouts than with a ruby red honey ginger soy glaze~wowzeee, talk about explosions on the palate! The earthy taste of the brussels spouts combined with the sweet and salty of the glaze is like an emerging sophistication.
The cool thing about this dish also is that they're just as good cold or at room temperature. They can adorn other things like salads or put some in a small skillet and crack an egg or two on top of them, then steam those eggs (cover that skillet) on low on the blaze, and you'll have a creamy richness from the egg yolks that will quite possibly make the littl' hairs on the back of your neck tingle!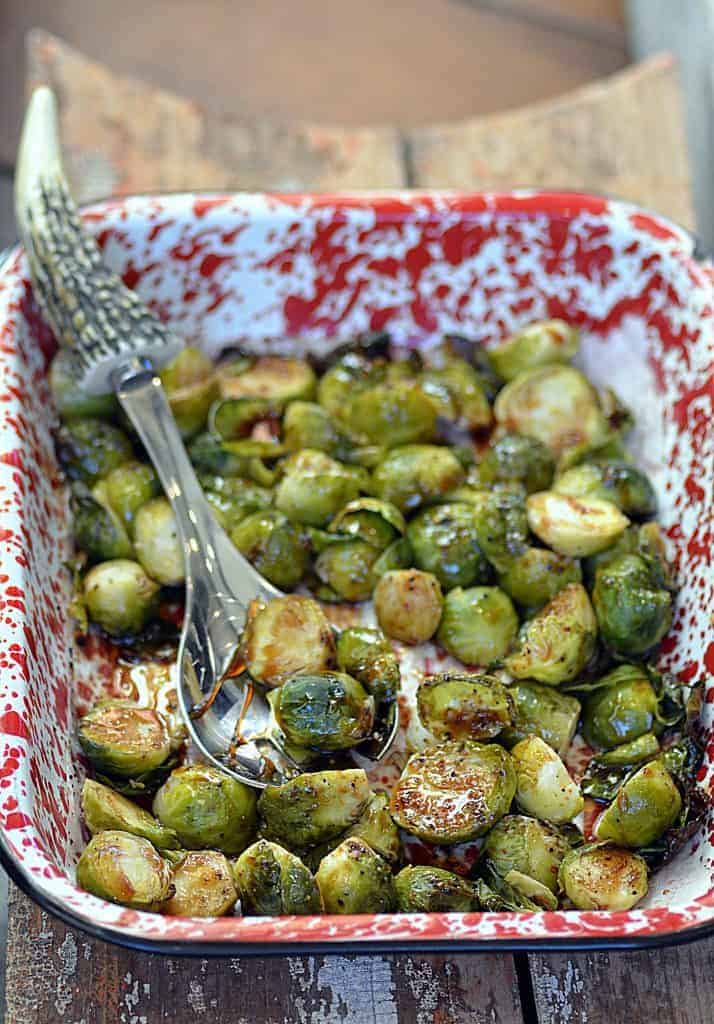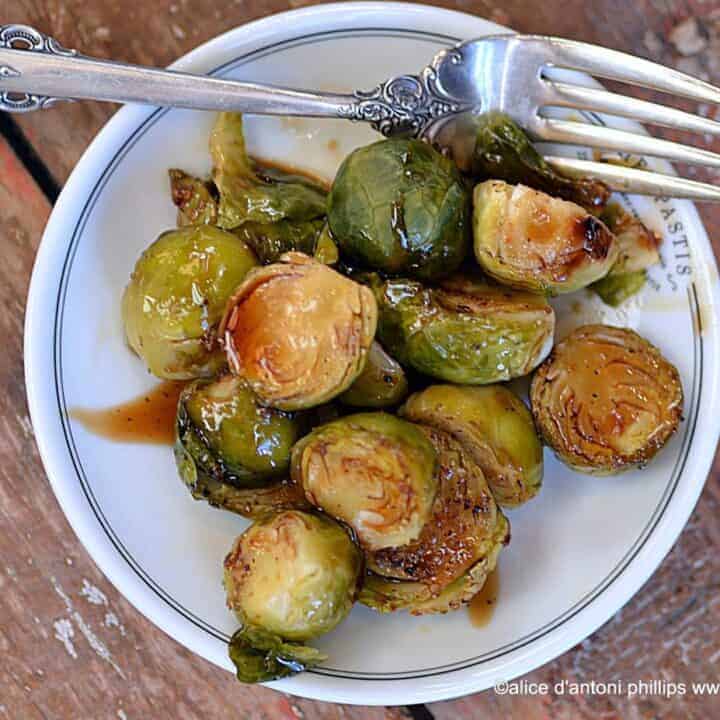 brussels sprouts with a ruby red honey ginger soy glaze
Yield: 4+ servings (depending upon size)
Ingredients
Preheat oven to 400
3 cups brussels sprouts, cleaned & sliced in halves lengthwise
Cooking Spray (coconut oil or canola oil)
1 tsp. lemon pepper
1 Tbl. sesame seed oil
2 tsp. garlic, minced
1 cup ruby red grapefruit juice
1/3 cup honey
2 Tbl. soy sauce
1 tsp. ginger, freshly grated
1/4 tsp. sea salt1/4 tsp. coarse ground pepper
Instructions
Put the brussels sprouts in a baking dish. Coat well with cooking spray and toss/blend in the lemon pepper.
Cover tightly with doubled foil and bake in a preheated 400 oven for 15-18 minutes. Remove when done and keep covered. Meanwhile, make the sauce.
In a heavy medium sized sauce pan over medium heat, put the oil and garlic and saute about 2-3 minutes. Add the juice, honey, soy sauce, ginger, salt and pepper.
Bring to a simmering boil and let it cook about 15 minutes, stirring occasionally. Sauce will thicken to the consistency of a 'runny' honey.
Drizzle about a third to a half of the ruby red sauce on the steamed brussels sprouts, toss and blend. The remaining sauce can be used for individual drizzling while eating.