your table your personality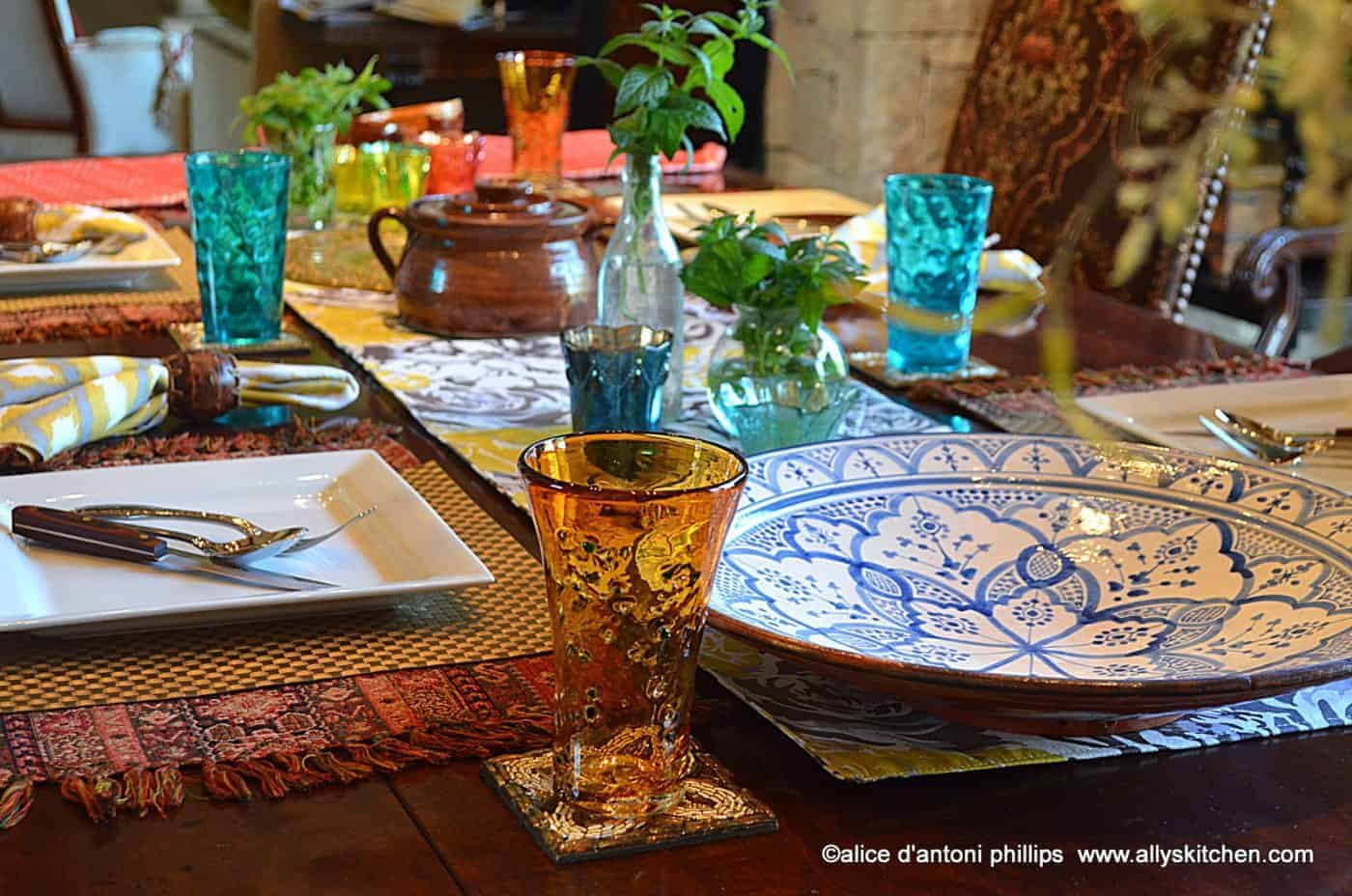 We express our personality in everything we do~~from your interaction with people, your hairstyle, jewelry, the way you smile, how you entertain and, yes, even with how you set and style your kitchen or dining room table!  Your tablescape is a beautiful expression of who you are~~it's a place where you can be adventurous, whimsical, risky, even bodacious!  You want your table design to be functional as well as eye-capturing and unique~~you want it to whisper to your guests, 'come sit, this was especially designed for you, let's break bread and celebrate all our marvelous reasons to be thankful and happy!'
It doesn't take a lot of money to make a most gorgeous, stunning and memorable table setting~~from what you can find in your yard or as you're out walking to checking in with local thrift stores and dollar stores~~dining can be something that's an 'experience' rather than just 'eating'!  So here are some of my ideas that you might like to use~~and, believe me, I'd LOVE LOVE to have your ideas, so don't be shy, speak out, leave a comment and let's create more beauty in this world together!
And in the perfect words of Virginia Woolf, the 18th century writer, in her book 'A Room of One's Own', I leave you with~~
"One cannot think well, love well, sleep well, if one has not dined well."
xoxo ~peace & nameste~ ally
RULES: Well, there are NONE!
Use fresh flowers, herbs, leaves, branches and more from your Mother Nature. This mint not only adorns the table, it also gives a pretty sumptuous scent, too!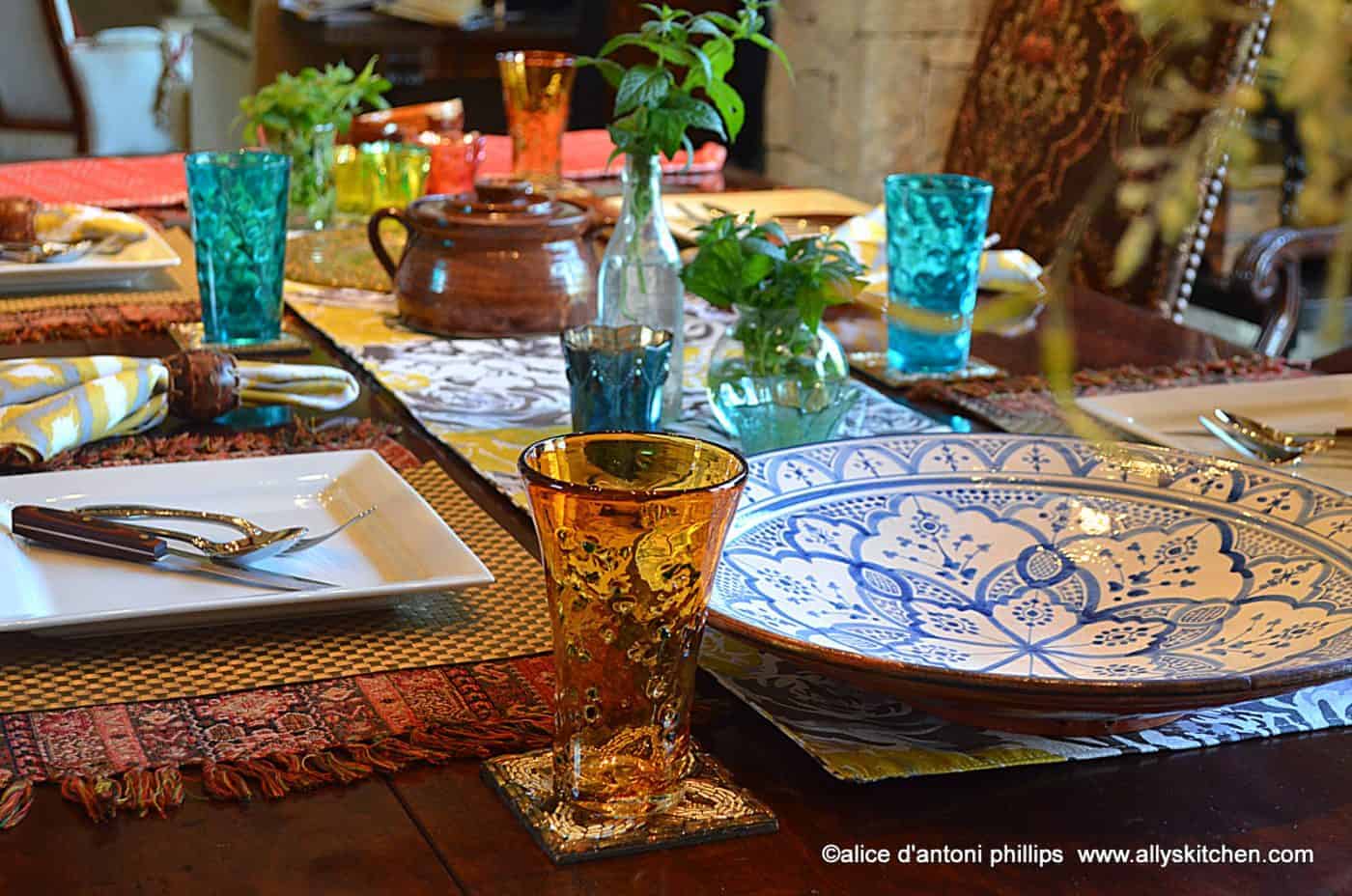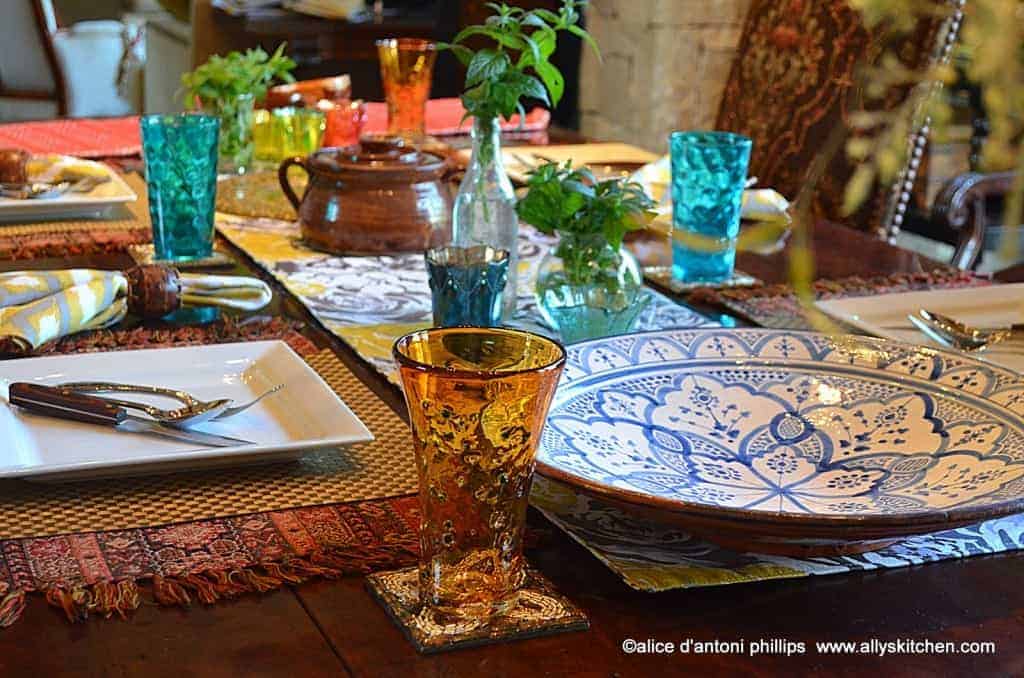 Think about layering, even placemats. Here I've used a rectangular patterned and laid over it a metallic woven that I found at Wally World on sale for 50 cents each! And, then I've used a new-looking table runner (gift to me!) along with an belly-dancer scarf with long tassels and angled on the table.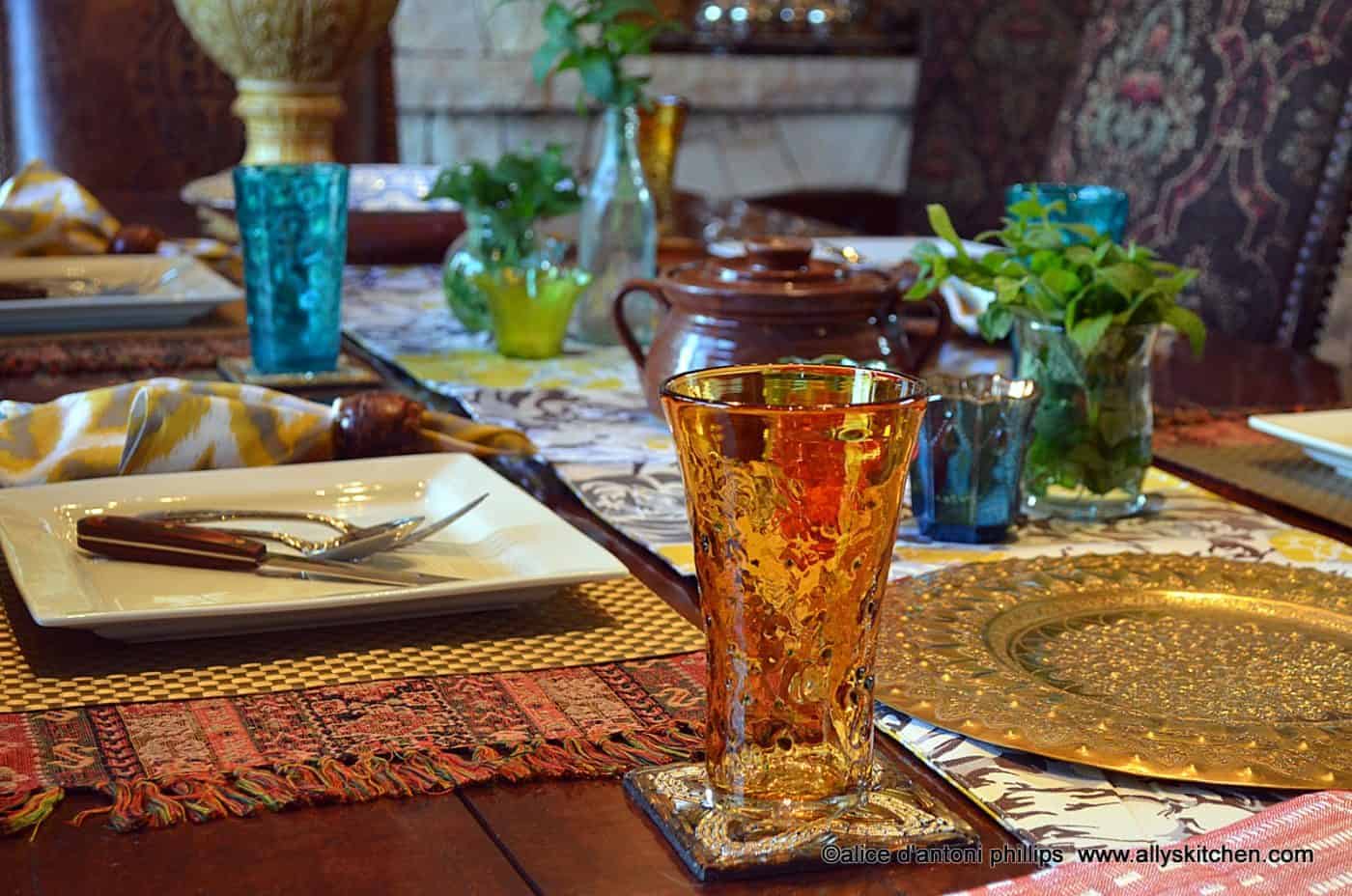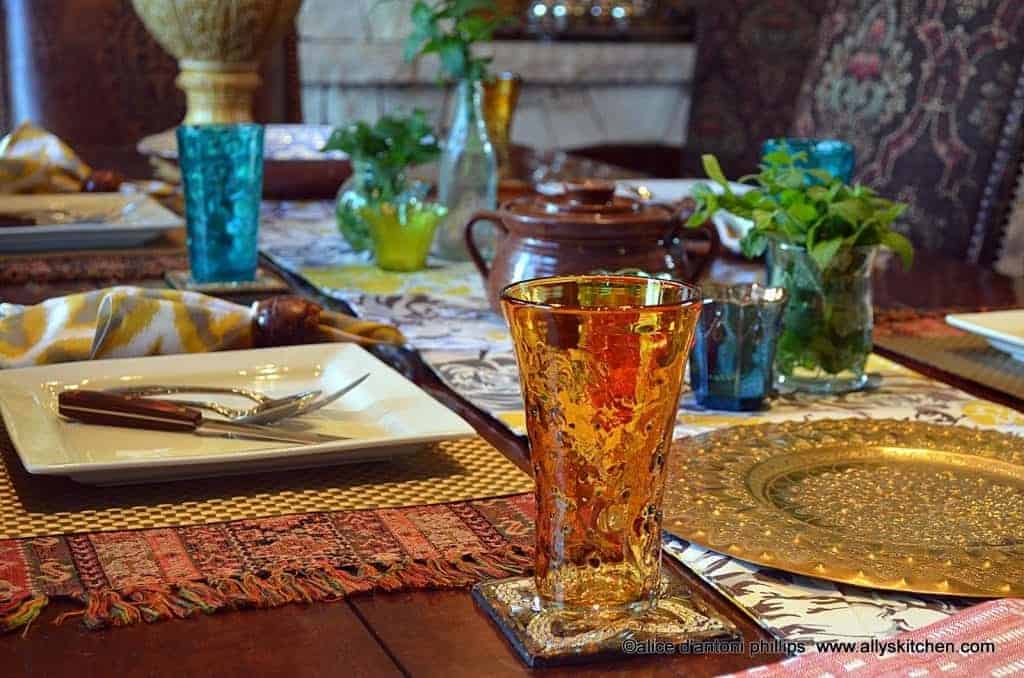 COMBINE TEXTURES
Use old glass bottles that you usually throw away for your greenery. I love old soda bottles, milk bottles and more.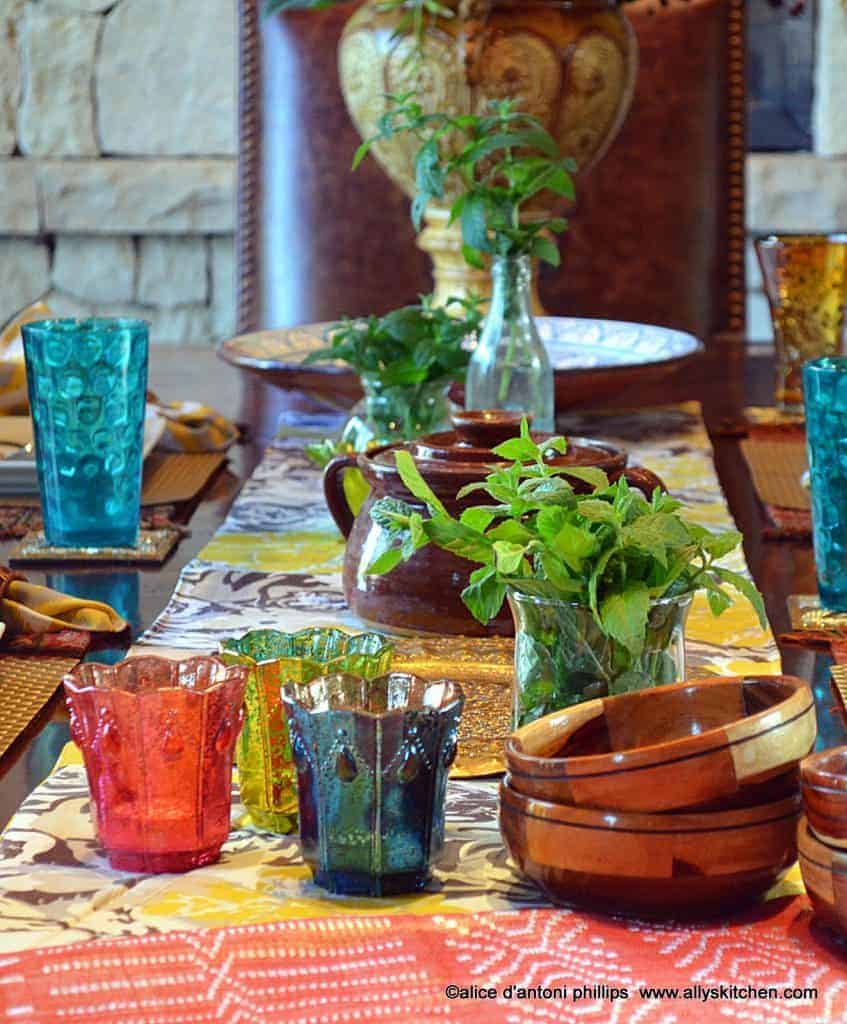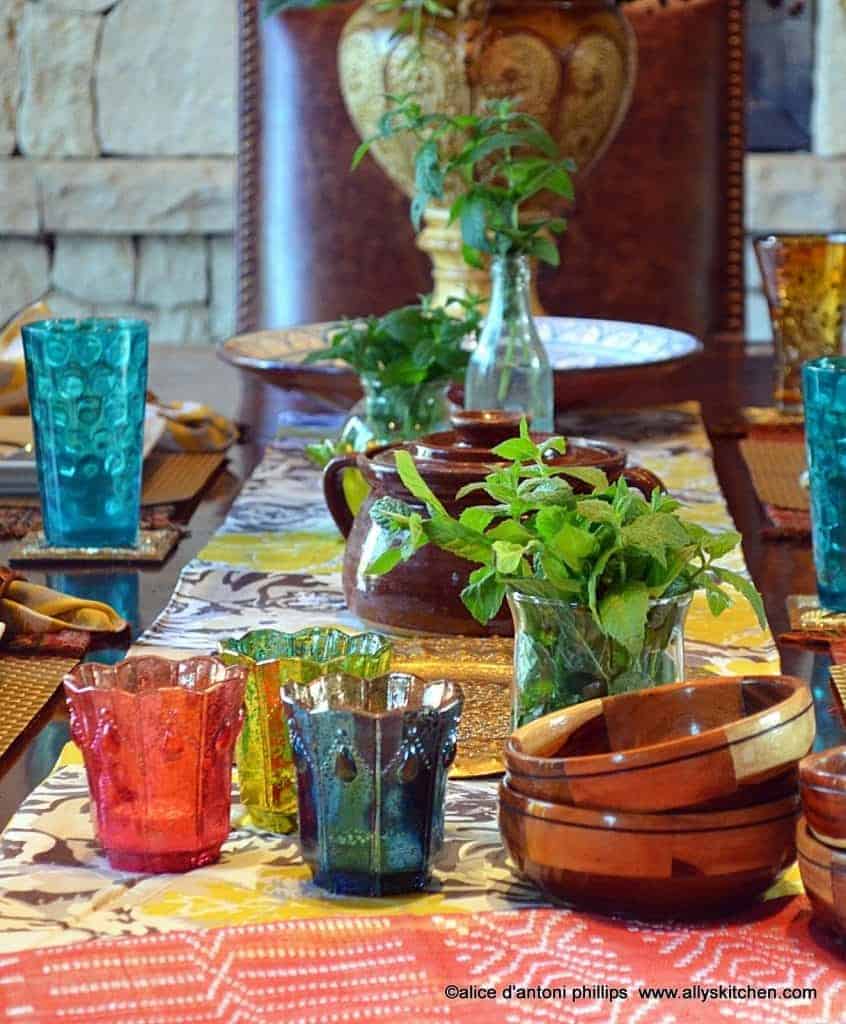 COLOR HAPPINESS
Create warmth and interest with lots of colors.
THINK NEW USES
You know those coasters for drinks that you have in your living room and den? Well, use them on your table for your water glasses.
MIX IT UP
Mix your serving dishes. From pottery to beautiful bowls in various finishes. The more eclectic the better.
GLORIOUS MIXINGS
Be sure to incorporate textures on your table~~from my metal thrift store Middle Eastern looking plate and the wooden salad bowls to the textured napkin ring holders with weaving (yes, a thrift store find!), you create the welcoming and warmth of our personality~~all of these will be filled with boholicious eats!