Better watch this fruity boholicious vodka infused gypsy fruit drink because you'll want to sip more and more and more, and before you know it, it can body slam you!  It's a treat for the eyes as well as the palate.  Make it a day or more ahead of when you're going to serve it, and the flavors will infuse and grow into something even more fragrant and intoxicating!  Since it's just so dang colorful and eclectic in flavors, it reminded me of a free=spirited gypsy look~~the colors and patterns of dress and decor that define and distinguish.
Since I created this as a hostess gift, I put it in a glass container that I got at WalMart~~it works perfectly, but for serving you could use not only a pitcher~~vintage, antique, silver, certainly something clear so you can see the array of fruit colors~~but, also one of the jug drink dispensers available at retailers like Pottery Barn and others.  Delightful and desperately sexxxy, this 'vodka infused fruit drink' is quick and easy and something that just will make your heart flutter with happiness!
ALWAYS remember to drink responsibly!!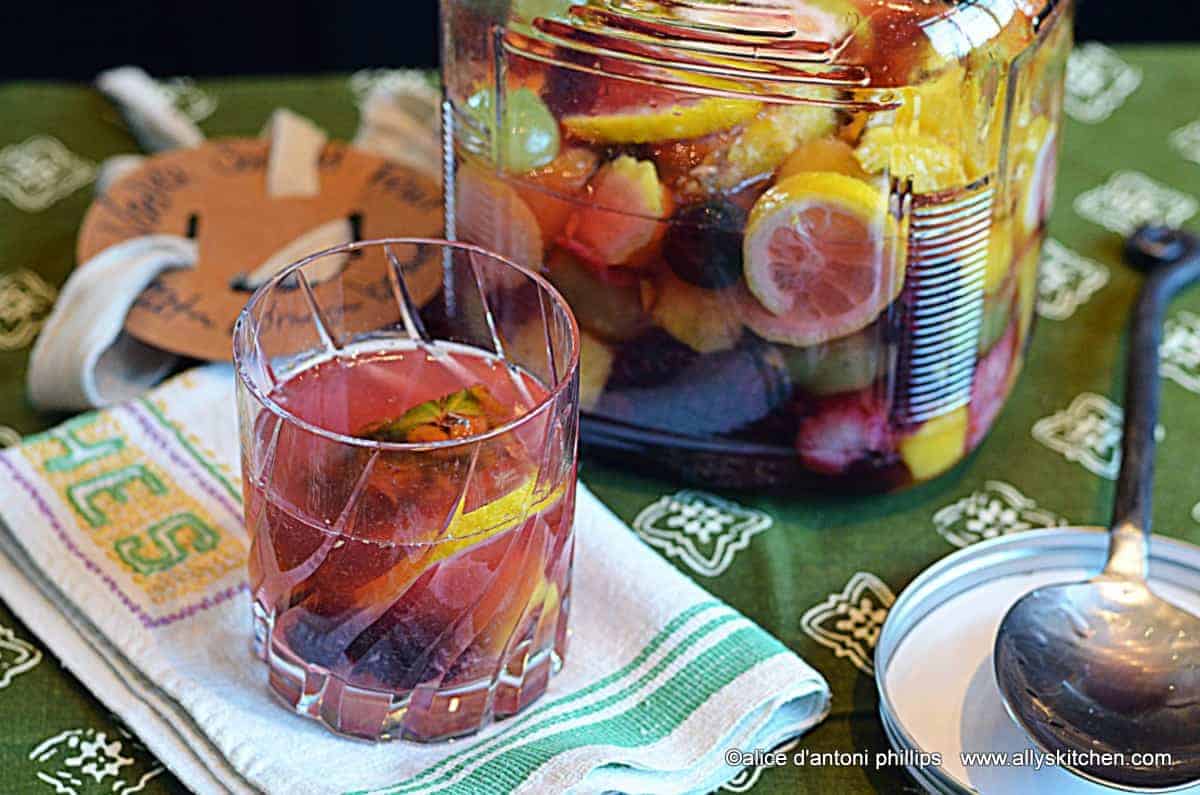 Serves: 12+(makes about 1/2+ gallon)
What you need:
8 cups assorted fresh and/or frozen Dole fruits (I used Dole's frozen cherries, mangoes, strawberries, blueberries then added fresh pineapple, grapes (red & green), dried cranberries, one lemon sliced thinly)
32 oz vodka
Ginger-ale, Club Soda, 7Up
1 tsp finishing sea salt
Fresh Mint Sprigs for garnish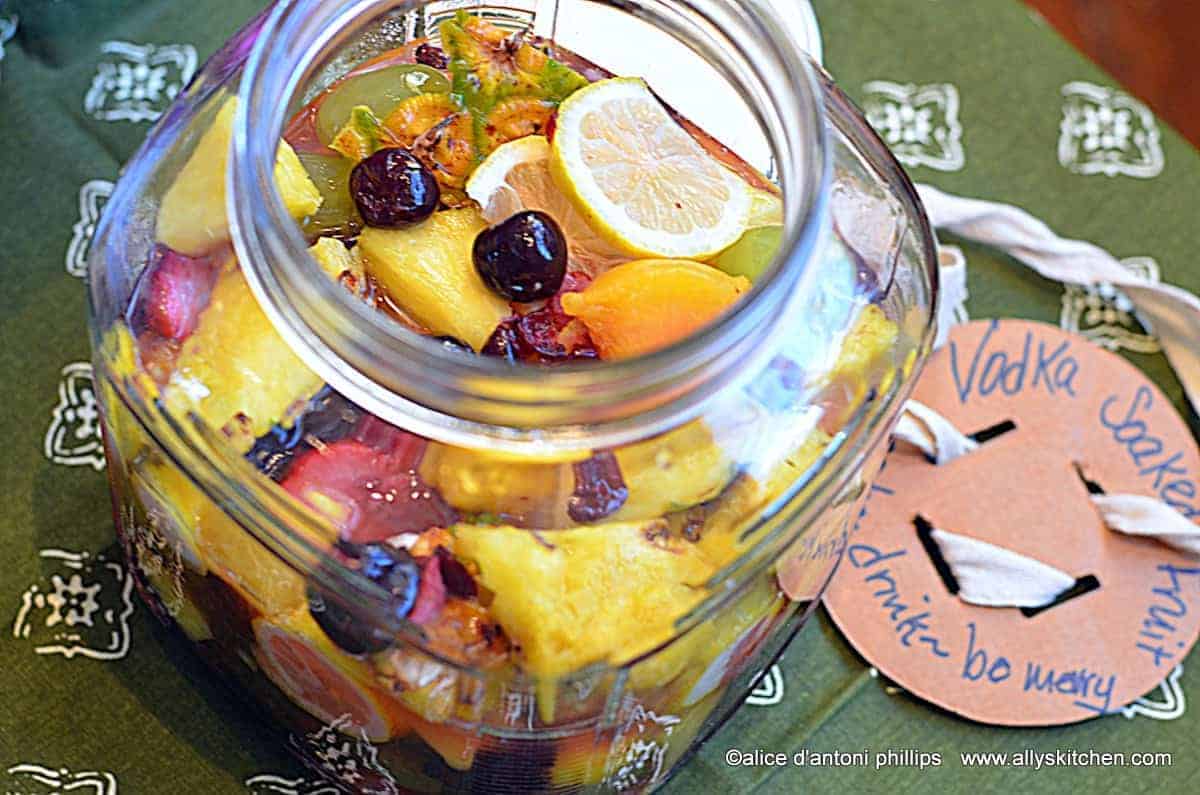 What you do:
Put the fruit in a large glass container with a secure lid.  Add the vodka and 1/2 tsp salt.  Let the mixture marinade for a few hours or days.
Serve with equal parts Ginger-Ale, Club Soda, 7 Up and the infused fruit vodka.  Sprinkle with a few flakes of sea salt and a sprig of fresh mint over ice cubes.