kid lovers' storeo fruit smoothie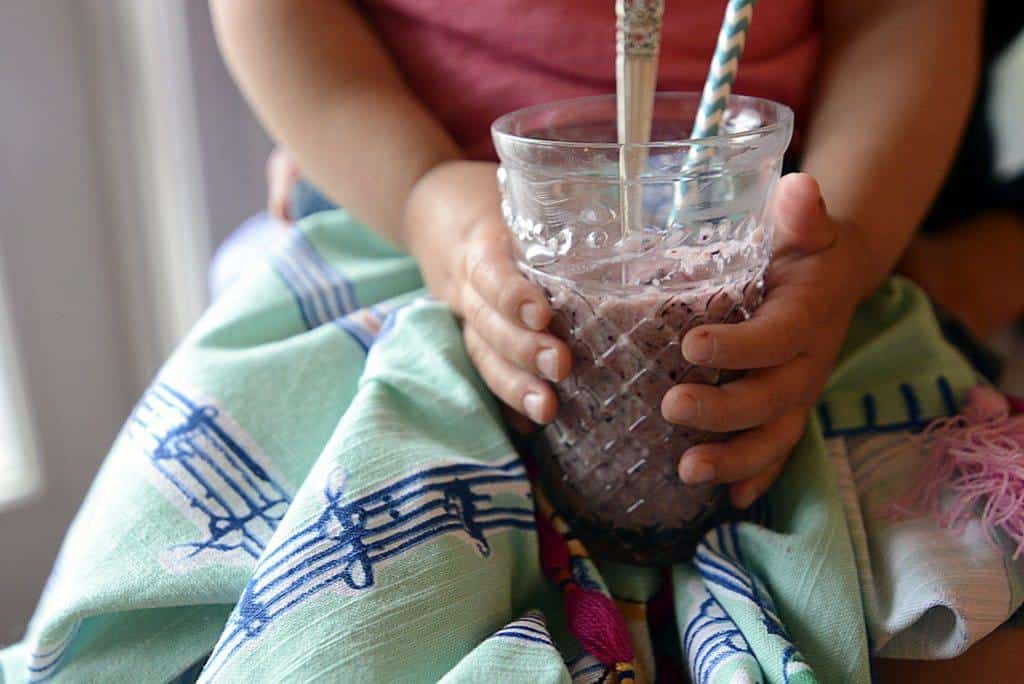 Littl' hands love love this kid lovers' storeo fruit smoothie! In fact, the name for this smoothie came from the kids! They came up with the idea of combining the first two letters of the word, strawberries, since that was the largest amount ingredient in the recipe, with the mini Oreos (word), which they adore, and create the new word, 'Storeo'! I thought it was pretty darn clever, so that's the name of the recipe!
Now, the lemongrass paste gives it a hint of citrus, which is just delightfully refreshing. But, there's a better reason for including the lemongrass paste, which I buy at the grocer in the refrigerated produce case section (Gourmet Gardens brand), than a hint of citrus. I'm always trying to infuse in recipes more nutrition and health benefits, and this lemongrass paste helps accomplish this goal.
Lemongrass is an herb, and it's known for it's citrusy flavor. Amazingly, as this article on it from Organic Facts states, "…lemongrass offers an array of medicinal benefits and is in extensive demand due to its anti-bacterial, anti-fungal and anti-microbial properties across Southeast Asia, as well as the African and American continents." By using it in this paste form, already prepared and ready to cook with, you can infuse the lemongrass benefits in so many recipes. Just let your Boho imagination soar!!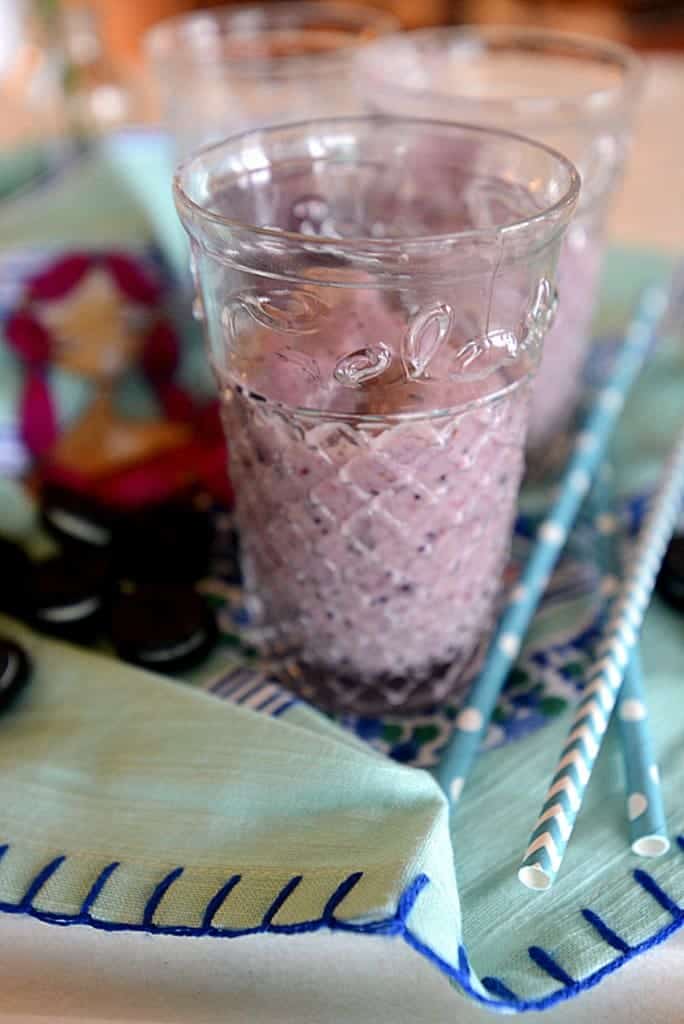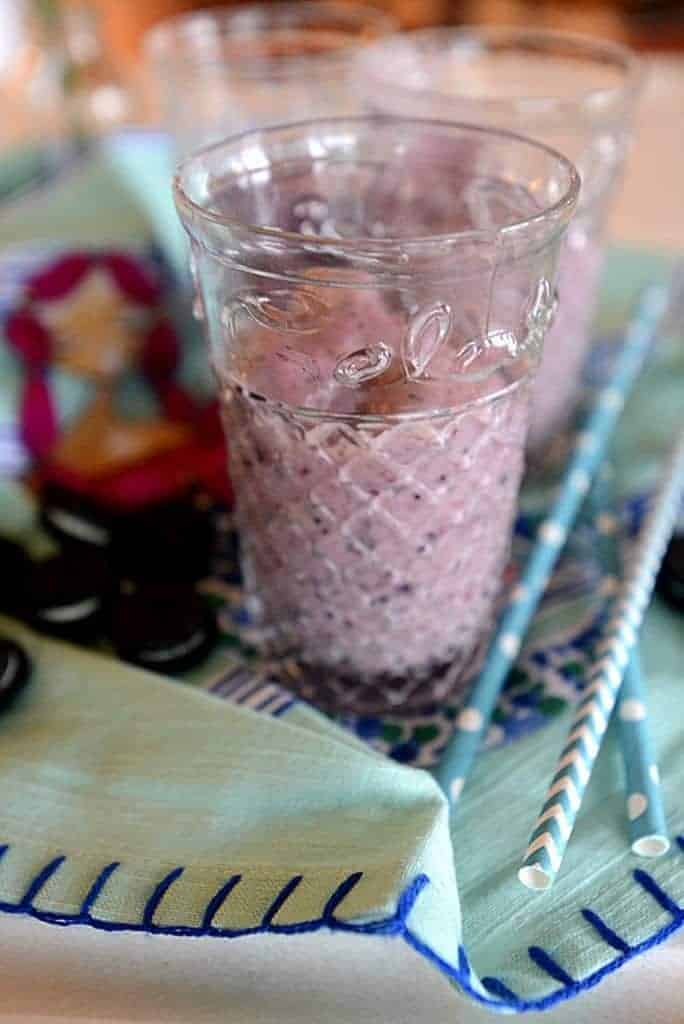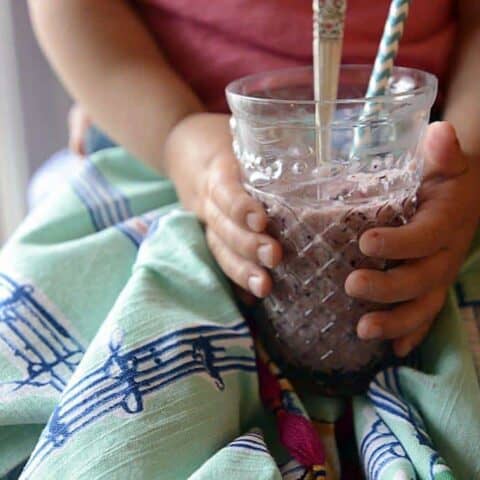 Storeo Fruit Smoothie
Yield: 4+ servings [depending upon size]
Ingredients
2 cups frozen strawberries, whole or halves
½ cup frozen blueberries
1 large banana, frozen in 3-4 chunks
½ cup crushed pineapple with juice
¾ cup Greek plain yogurt
1 heaping Tbl. Gourmet Garden lemongrass paste
1 cup mini Oreo cookies, garnish
Instructions
Put the strawberries, blueberries, banana, pineapple yogurt and lemongrass in the food processor or a blender. Pulse until it's a think creamy mixture.
Serve with mini Oreo cookies.