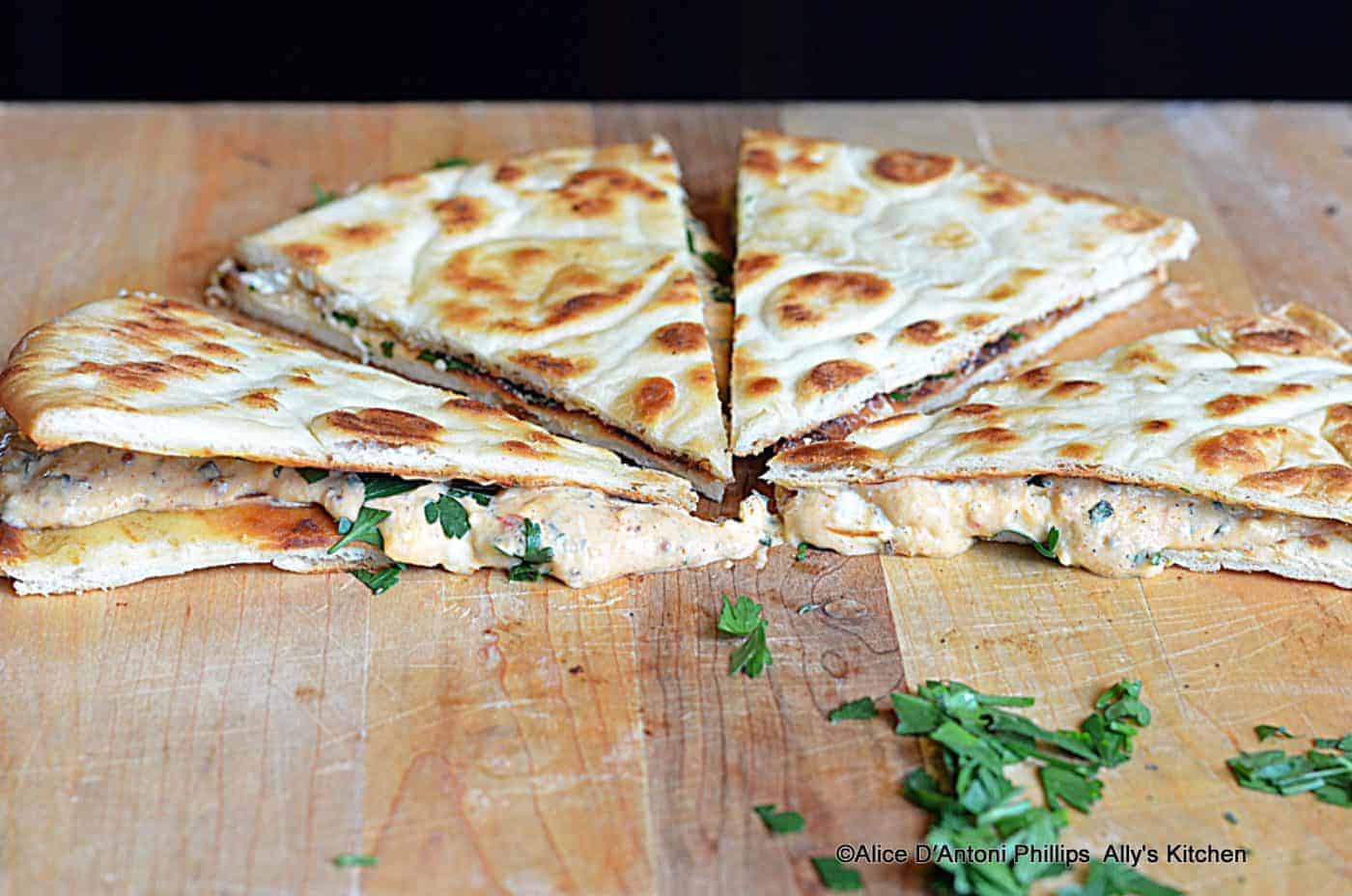 It's just so easy to make your own  'designer' inspired spreads, and you can control everything about it~~the flavors, the textures, the colors, the ingredients!  So starting with my main ingredient, 'Sweet & Spicy Saigon' spice from Simply Asia…thanks to them for sending me a box of products…I decided that I wanted to make a spread with some different flavors, but centered around the Simply Asia spice mixture.  Keep in mind when I do something like this, I just open the refrigerator and stare~~my mind is swirling with ideas of what to combine~~and, in this case, I began pulling out what I thought would work well together!  And, quite simply, it did.
Now, the kicker was the addition of the fresh mint…no idea why I put it in, but boy did it add another layer of special flavoring that worked well with everything else.  This spread can be used with crackers, on sandwiches, as a dressing for say a crisp iceberg lettuce wedge (yeah, throw in some bacon crumbles!), as a dollop on grilled chicken, maybe even in your baked potato!  This 'free spirited' creating, food designing and eating is so representative of my 'Bohemian Bold' approach to cooking, thinking and living that it means it's hard to go wrong.  So live on the edge.  Take a chance on your ideas. And, when you make this recipe, you just might 'boho' it yourself!  If you do, you have to share it with me…I mean a turn about's fair play, right!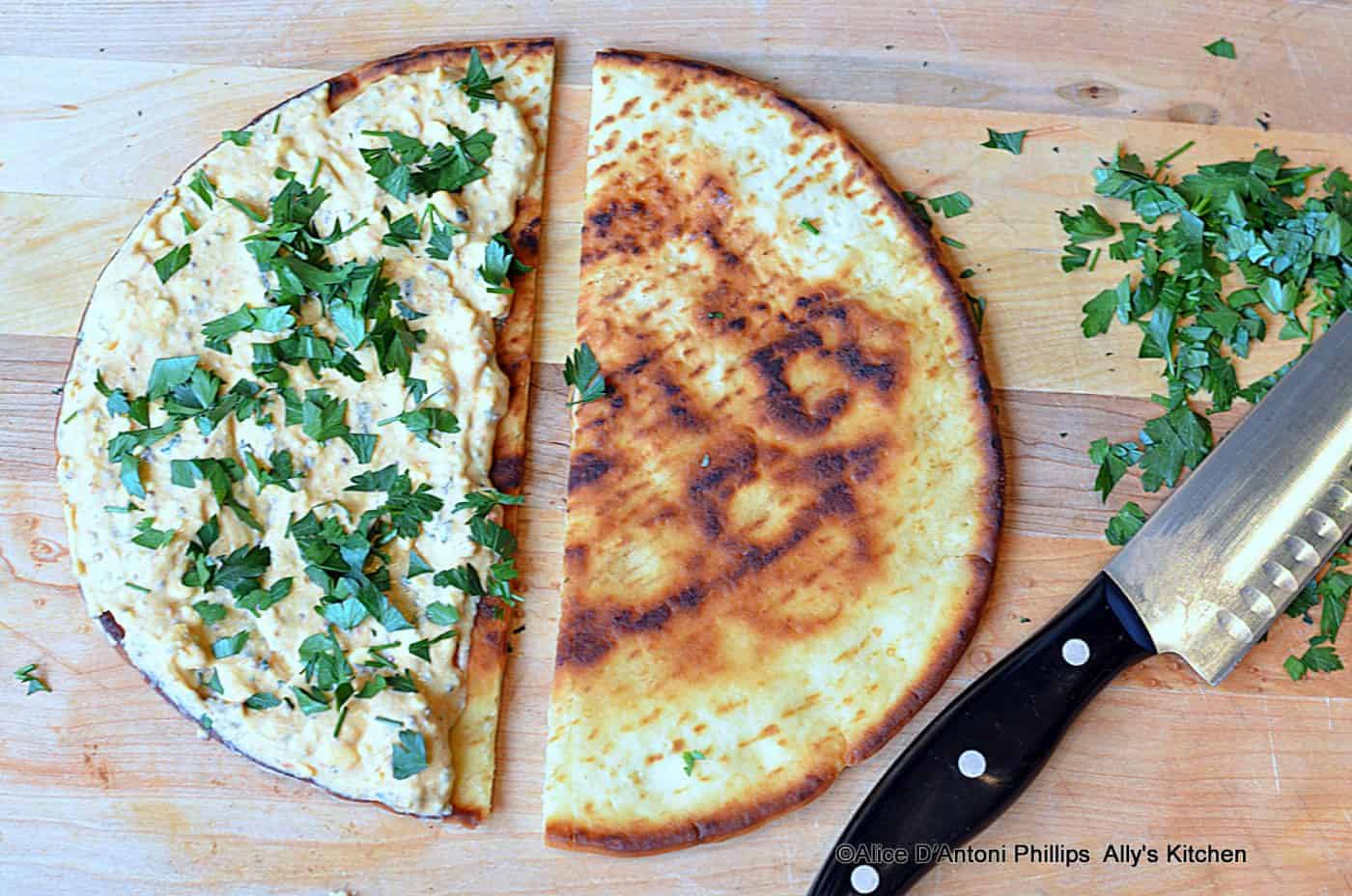 Makes:  About 1 1/2 cups
What you need:
½ cup roasted red pepper hummus (store bought) (Or substitute regular hummus & jarred roasted red peppers, drained, and pulse a few times in the food processor)
½ cup goat cheese crumbles
½ cup Greek plain yogurt
2 tsp stone ground mustard
2 tsp Simply Asia brand 'Sweet & Spicy Saigon' spice mixture
2 tbl sweet chili sauce (I used Williams & Sonoma—substitutions fine.)
1 tsp sea salt
¼ tsp pepper
3 tbl chopped fine fresh mint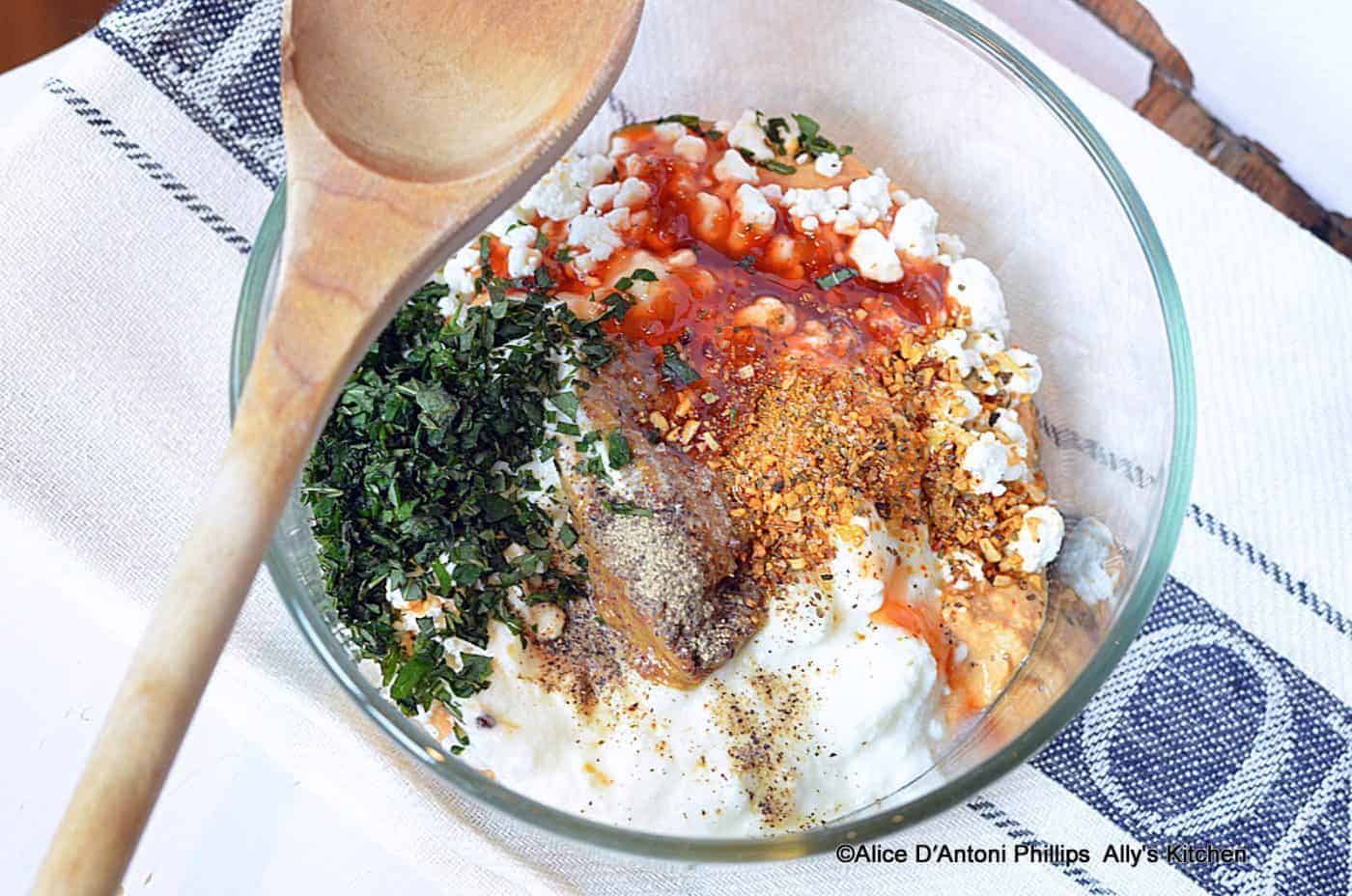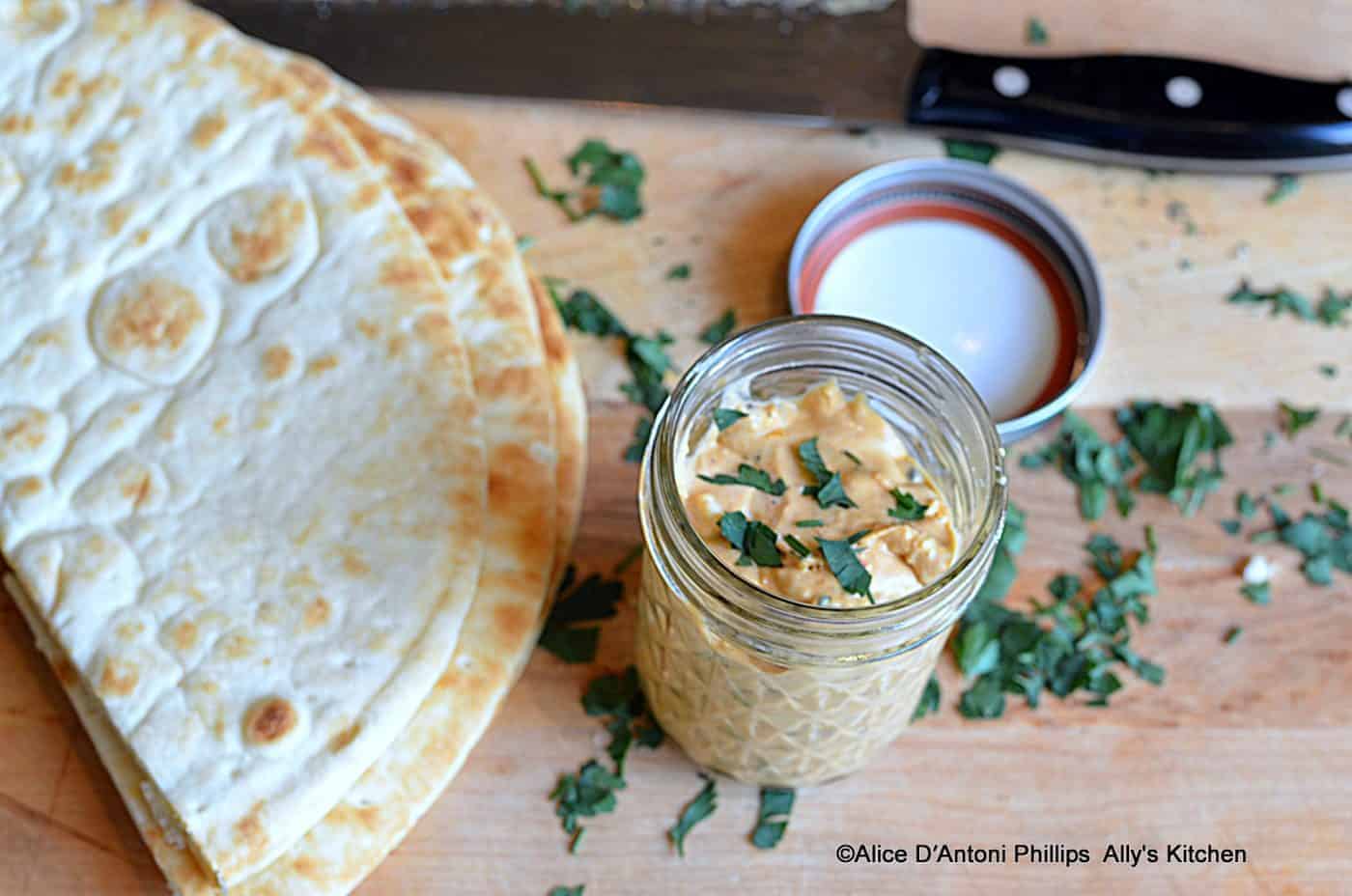 What you do:
Combine all ingredients in a bowl and blend together well.  Let refrigerate about an hour (or more) before serving.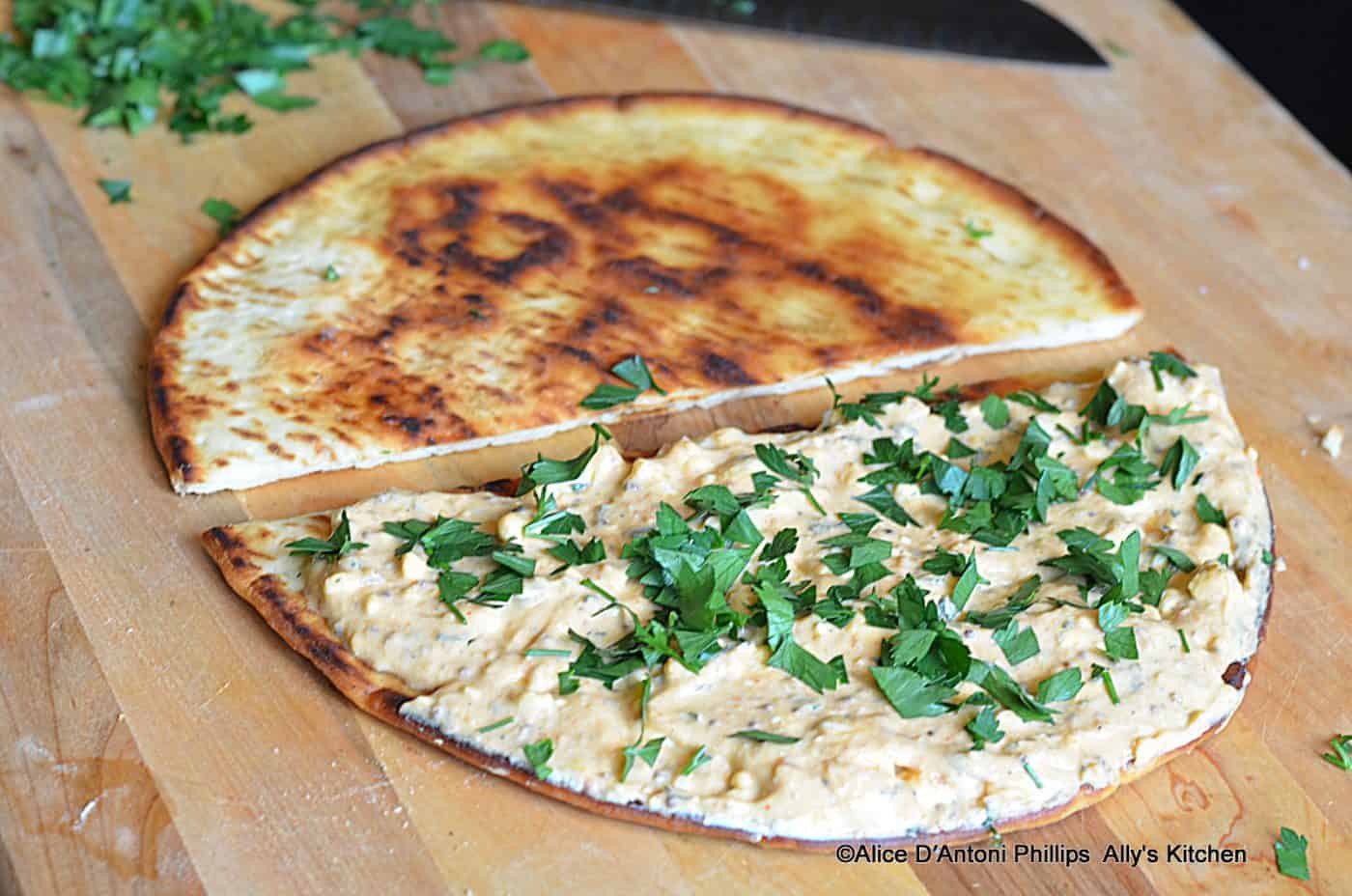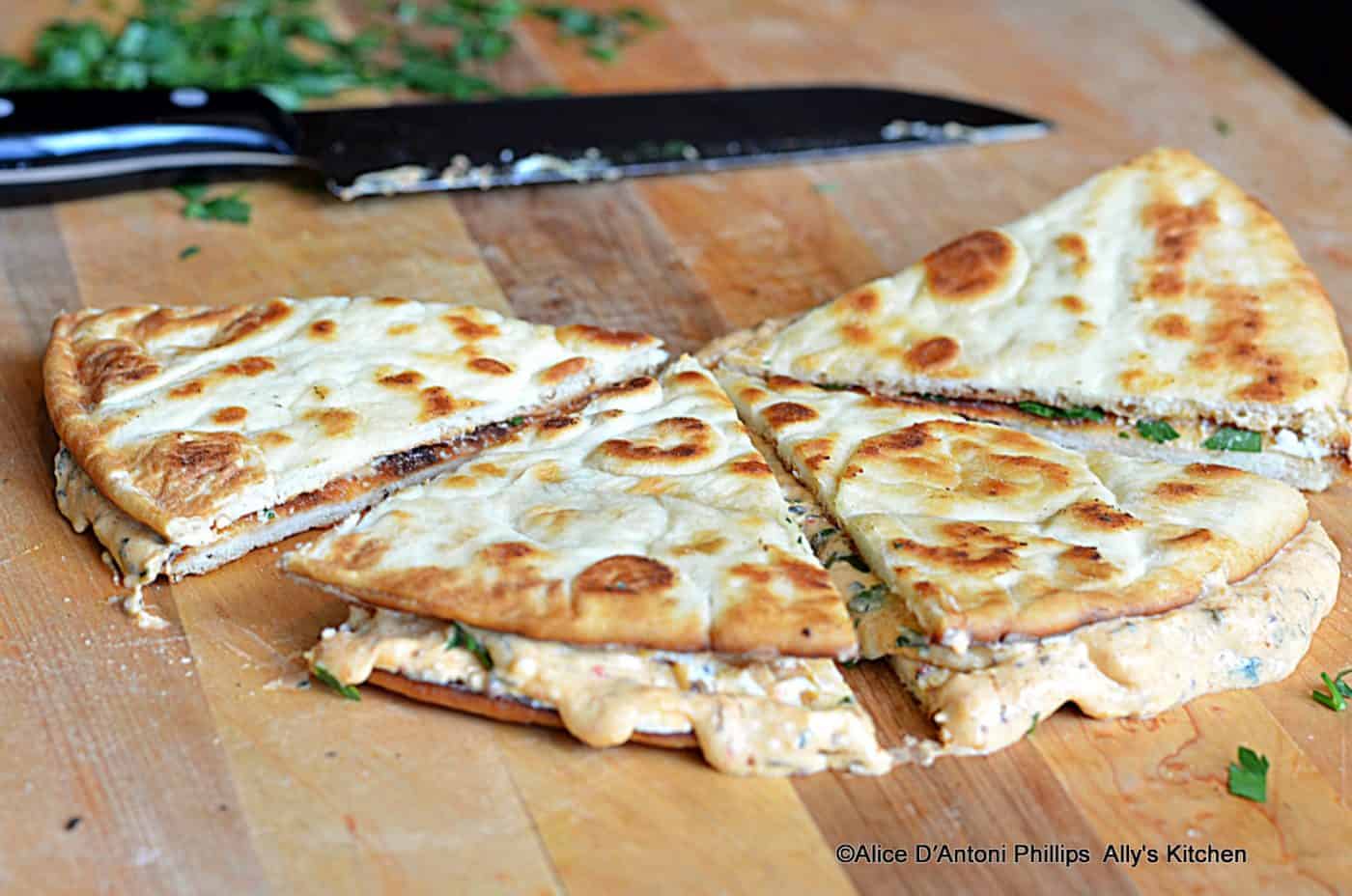 ©Alice D'Antoni Phillips  Ally's Kitchen