pico de gallo oven chicken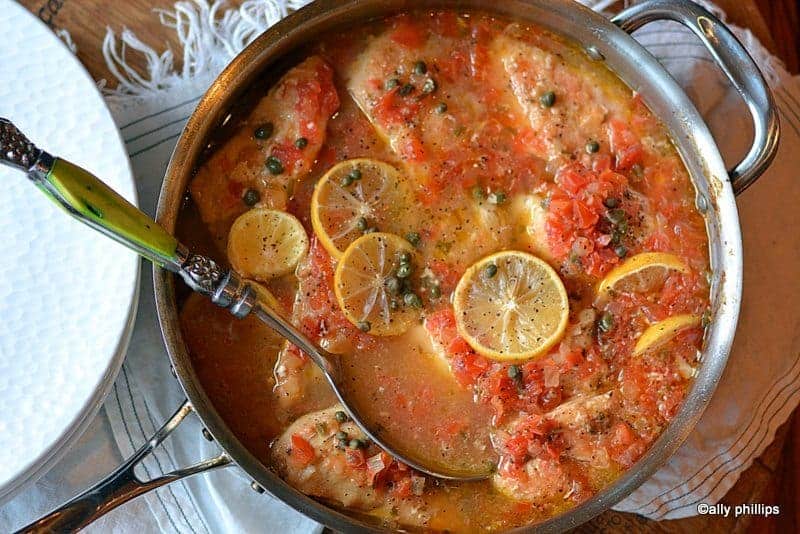 Simple. Elegant. Impressive. Yes, all these adjectives describe the pico de gallo oven chicken. Pull out one skillet and you're in business!
Easy Pico de Gallo Recipes
This dish is elevated by the addition of the pico de gallo. Make sure it's fresh. I get mine at Trader Joe's, but you can make it from scratch or use another brand.
Pico de Gallo Marinated Chicken
But the crown jewel in this recipe? The lemons. Yes, slice them thin and when they bathe in the juices and become tender, don't be reluctant to bite into them, rind and all. The spark of tang and citrus is a WOW and POW on your palate!
What to Eat with Pico de Gallo
Here are some of my favorite sides with this recipe!
Roasted Spicy Cauliflower Steak
Mashed Potatoes and Fresh Dill
North African Rice Dates Olives
Pico de Gallo Chicken and Rice
Serve with some black forbidden rice, yes, the visual hue contrast is striking, and you have the cuisine of the gods!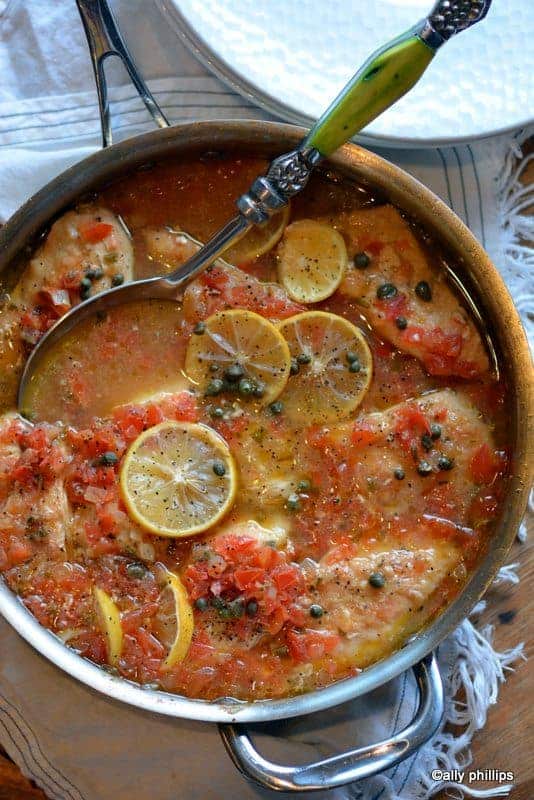 pico de gallo oven chicken
Ingredients
Preheat oven to 375
2 ½ to 3 lbs. chicken breasts, boneless and skinless and cut each slice at an angle in half
1 tsp. sea salt
1 tsp. coarse ground pepper
3 Tbl. all-purpose flour
4 Tbl. coconut oil (can substitute canola oil)
½ cup chardonnay wine (or apple juice)
12 oz. store prepared pico de gallo salsa, mild
1 ½ cups chicken broth
3 Tbl. capers
½ tsp. dried red chili flakes
6 garlic pieces, peeled and whole
1 large lemon, cut in thin slices
Instructions
Put the chicken breasts in a large bowl. Sprinkle on the salt, pepper and flour. Toss and coat the chicken pieces.

In a heavy skillet over medium-high heat, put the oil and brown the chicken pieces on each side to a golden brown.

Deglaze the skillet with the wine. Add the pico de gallo salsa, chicken broth, capers, chili flakes, garlic and lemon to the chicken.

Cover with a doubled piece of foil and the lid. Cook in a preheated 375 oven for about 50 minutes.

Remove to stove top and let cool about 15 minutes. Do not take off lid. Serve with good hot crusty bread for sopping up those juices!