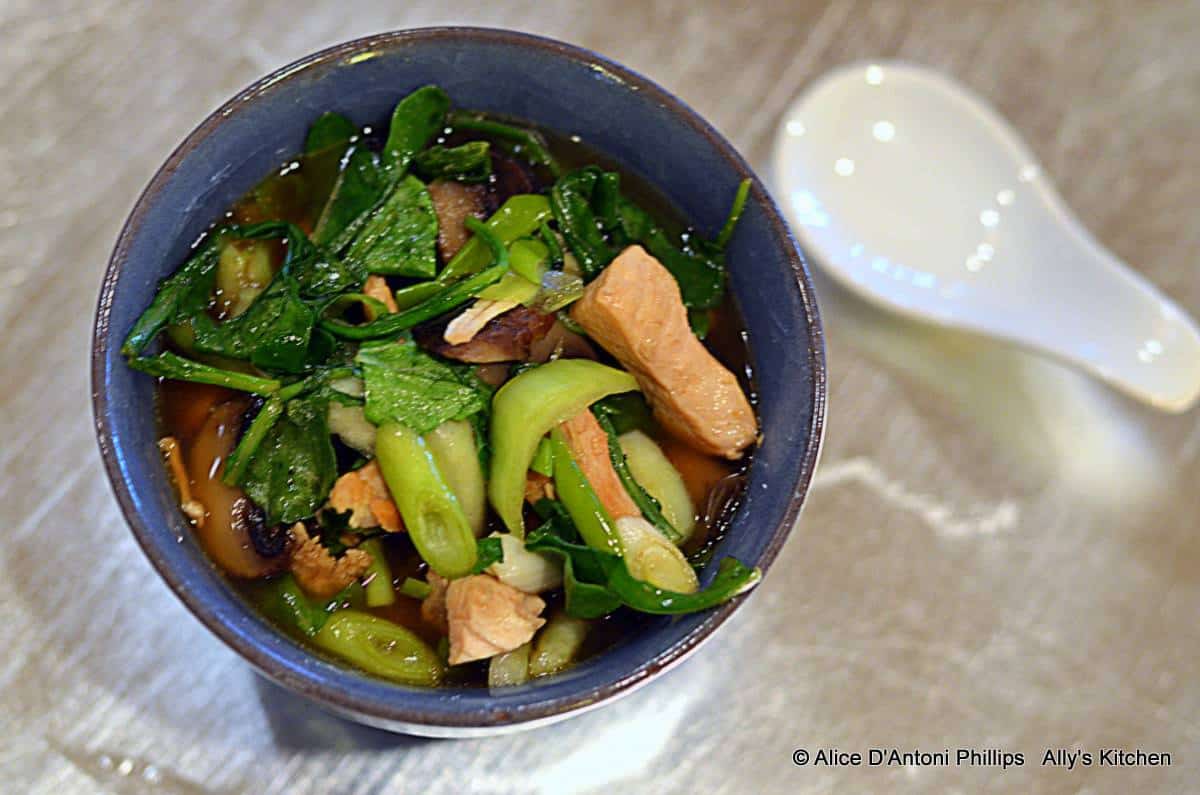 Most of what I cook is sparked by what I see in my refrigerator, pantry or what's sitting on my kitchen counter.  Yes, I'm very 'organic' and 'random'…I suppose that's part of my Boho spirit…I go with what moves my soul depending upon the day, the weather, the mood, the vibes that I'm getting from how my day's going.  It's great to be like that because, you're always on an adventure!  Now you may ask, how do I have the ingredients?
Well, actually when I go grocery shopping my 'style' is very much the same…I don't do lists, I don't have menus planned out in advance…I just see what's in the market, what looks good, what has visual appeal, and I'm always looking for different ingredients.  In this case, I found this beautiful baby bokchoy at the market…I had no idea what I'd do with it, but I knew I wanted to do something, so into my cart it went!  I've also been experimenting with Asian flavors, so with that influence and the fact that on this particular day, it was chilly, dreary, rainy and overcast meant a soup was about to be born!  Enter the world~~Spicy Chicken Bokchoy Arugula Soup~~a bouncing and delicious huge pot!
Serves: 6+
What you need:
1 lb chicken breast filet cut into 1 ½" pieces/slices
3 tbl sesame oil
1 cup sliced mushroom caps
4 cups chicken stock
2 tbl marsala wine
¼ cup low sodium soy sauce
2 tbl hoisin sauce
1 tsp sriracha sauce
1 tsp coarse ground pepper
4 chiffonade green onions/tops sliced thin
4 cups fresh arugula
1 cup sliced bokchoy
What you do:
In a large cast iron skillet over medium heat, put the oil and chicken and brown cooking about 7 minutes.  Add the mushrooms and cook another 3-5 minutes.
In a large pot, place the chicken and mushrooms.  Add the chicken broth, marsala wine, soy sauce, hoisin sauce, sriracha sauce, and pepper to the skillet and blend together well.  Pour over into the chicken/mushroom pot.  Cook on medium low heat for about 20-30 minutes.
Add green onions, arugula, and bokchoy.  Reduce heat to simmer and let the soup cook about 15-20 minutes.  It's now ready to eat!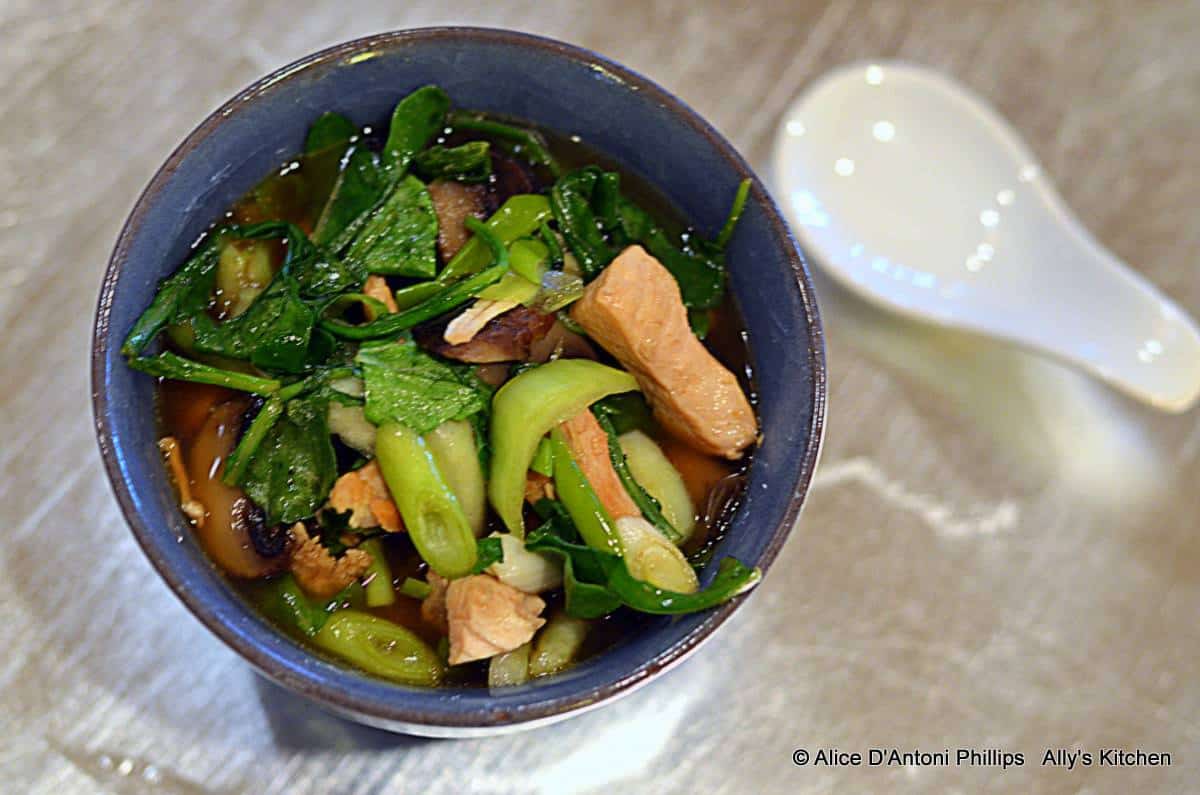 ©Alice D'Antoni Phillips  Ally's Kitchen