Spicy Chicken Bokchoy Arugula Soup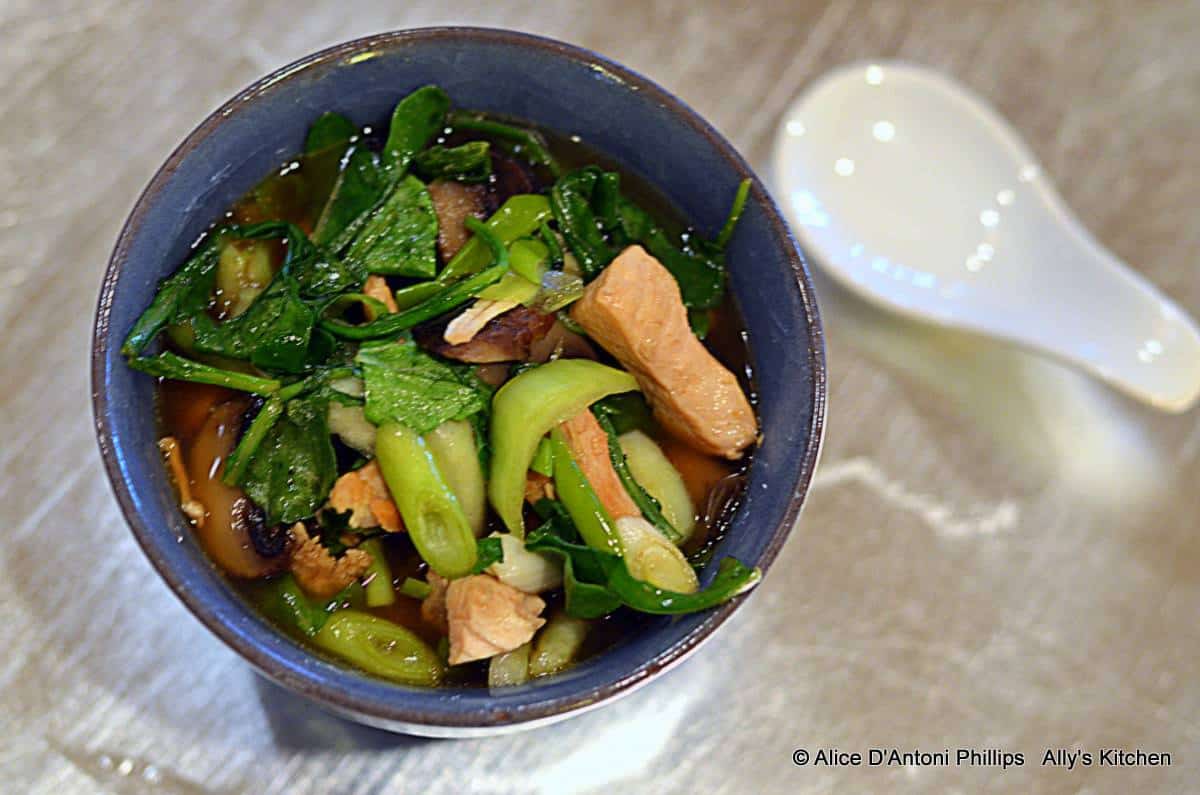 Spicy Chicken Bokchoy Arugula Soup is great to boost your immunity and can help you feel better when your nose is blocked!
Thai chicken Bok Choy Soup
If you want to make Thai chicken bok choy soup then Bok Choy cabbage ginger slaw might be a healthy and tasty dish to get along with it.
You know salads do not have that spark all the time and having them regularly can be boring. That is why you can have a side dish with your Thai soup.
Make sure that you have it within a few days and if you like, you can add some red grapes to it.
Chicken Bok Choy Soup
To make the very tasty chicken bok choy soup, you will need ingredients such as vegetable oil, diced yellow onion, minced garlic and cloves, chicken soup base, potatoes, carrots, bok choy ribs, chopped leaves, chicken breasts, and sliced stalks celery.
All these items are a must, however, you can leave one or two veggies out as you prefer. These ingredients when put in an accurate amount will give you a very delicious taste.
How to Cut Bok Choy for Soup
When cutting bok choy for soup, make use of a sharp knife and slice around 1.3-2.5 cm off the bottom (slightly above the connecting leaves' base). Make sure to discard any tough or discolored leaves to avoid any unnecessary burden.
Bok Choy Soup Recipe
The Vietnamese bok choy shrimp soup will give you a healthy and happy kind of vibe. Not even one ingredient in the soup will be bad for your gut. Everything, just everything is healthy.
The shrimp cooks up so fast and that is why it is the last thing you will add to your bok choy soup. And if you are a noodle lover, then why don't you try adding noodles to your Vietnamese soup and make it a Vietnamese and Chinese dish.
Types of Asian Soups
When we talk about the types of Asian soups, we cannot count them in numbers because the Asian countries will present you with one or another soup that will be different in taste; everyone shares their versions of recipes.
However, Soto kayak ayak with sambal sauce, coconut cumin shrimp soup, and the spicy chicken bok choy soup is a must-have.
Healthy Asian Soups
If you are having a very tasty yet healthy Asian soup for your breakfast, then the Blueberry potato salad might be the one to add as a side thing.
All you need to do is put potatoes on a cookie sheet, coat with spray and sprinkle some spicy spices, and roast it for about 20 minutes.
And when you are down with the drizzle, oven, and turn, just garnish it with bacon and sea salt.
Asian Spicy Soup
The Asian spicy soup consists of a long list of ingredients such as chili sauce, soy sauce, brown sugar, lime juice, cornstarch, pepper, cilantro, and many others.
These spices are what make the soup spicy, your eyes will have tears but you will not want to put down the bowl as the soup is so tasty. It gives you the rush you desire.
So, why not just try making it at your home and enjoy every bit of the excitement it gives you.
Asian Vegetable Soups
Let's talk about why the Aussie lamb strawberry arugula pizza with the Asian vegetable soup can be your perfect choice. This dish is healthy and simple to cook.
Even if you are not the one with cooking skills, you can still make it.
You can have your kind of crust and cheese. And once you are done with making it, the elegant, gorgeous, and delicious it looks, will make you want it again and again.
So, be ready for a hearty weeknight, easy, and tasty meal.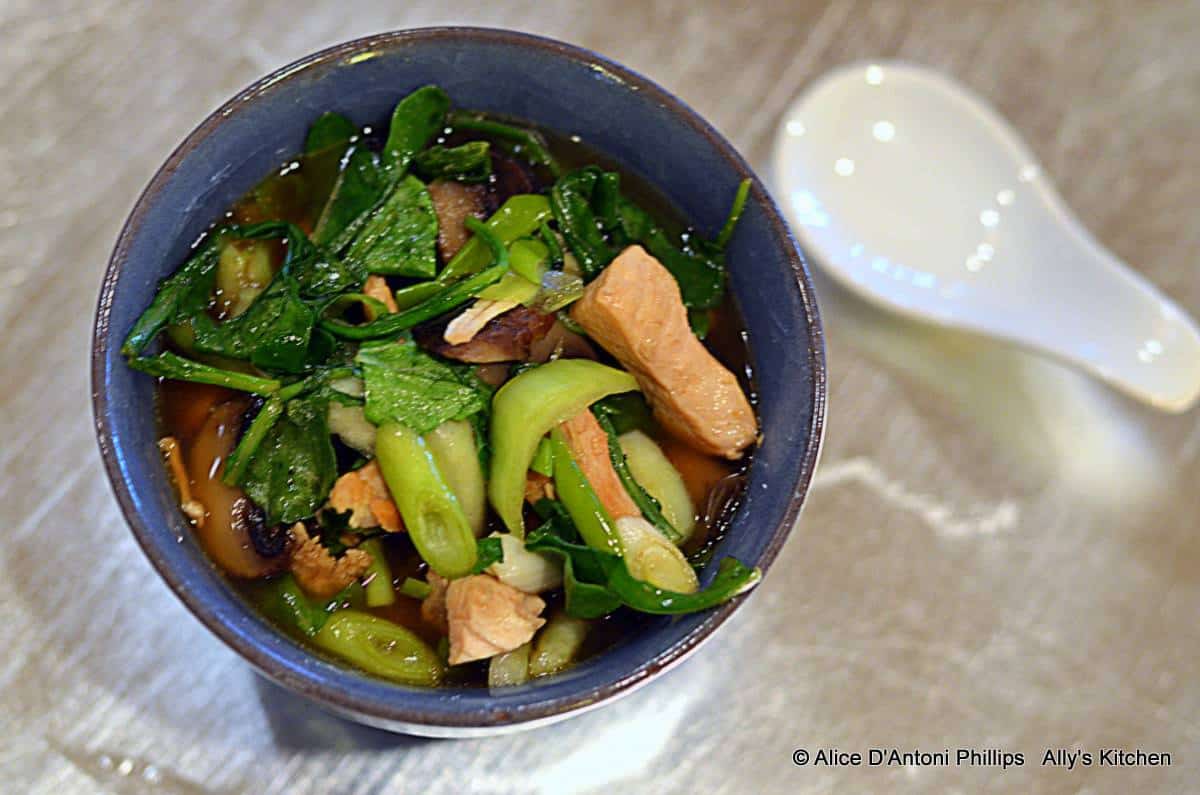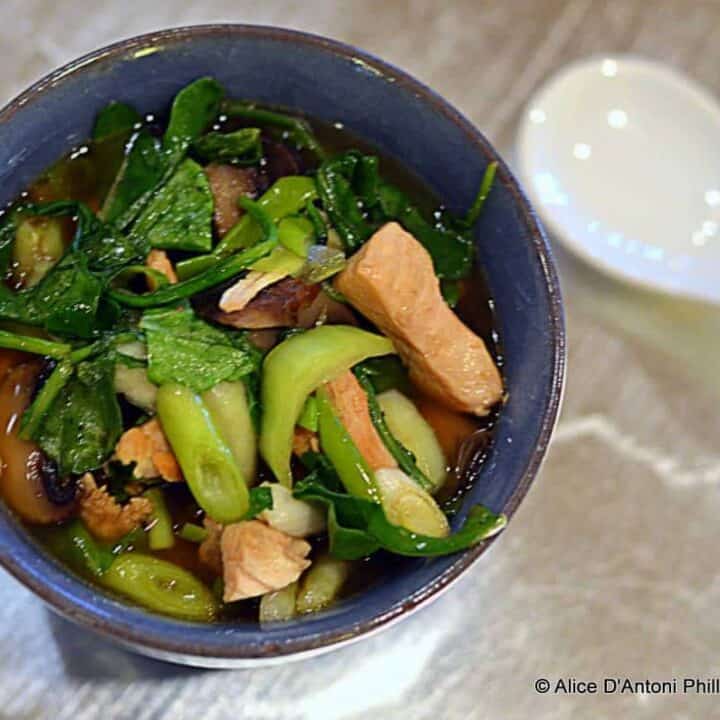 Spicy Chicken Bokchoy Arugula Soup
Spicy Chicken Bokchoy Arugula Soup is great to boost your immunity and can help you feel better when your nose is blocked!
Ingredients
1 lb chicken breast filet cut into 1 ½" pieces/slices
3 tbl sesame oil
1 cup sliced mushroom caps
4 cups chicken stock
2 tbl marsala wine
¼ cup low sodium soy sauce
2 tbl hoisin sauce
1 tsp sriracha sauce
1 tsp coarse ground pepper
4 chiffonade green onions/tops sliced thin
4 cups fresh arugula
1 cup sliced bokchoy
Instructions
In a large cast iron skillet over medium heat, put the oil and chicken and brown cooking about 7 minutes. Add the mushrooms and cook another 3-5 minutes.

In a large pot, place the chicken and mushrooms. Add the chicken broth, marsala wine, soy sauce, hoisin sauce, sriracha sauce, and pepper to the skillet and blend together well. Pour over into the chicken/mushroom pot. Cook on medium low heat for about 20-30 minutes.

Add green onions, arugula, and bokchoy. Reduce heat to simmer and let the soup cook about 15-20 minutes. It's now ready to eat!