pineapple enchilada slow cooker chicken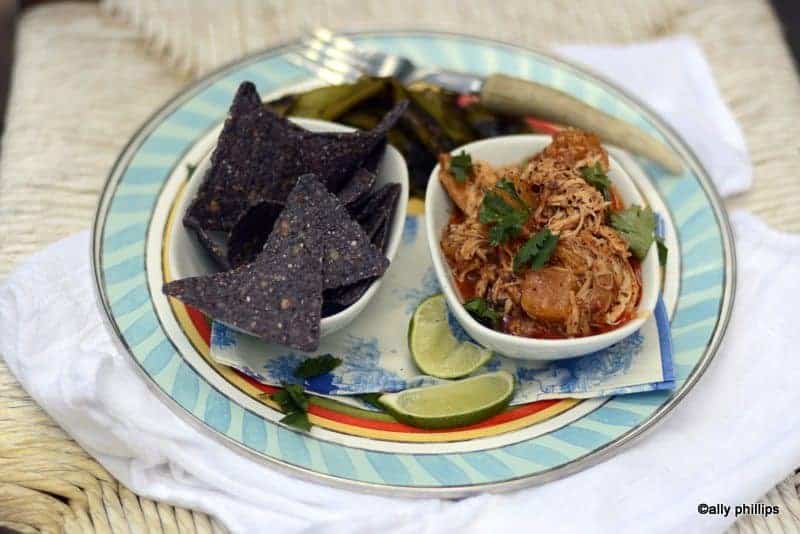 Thanks to Dole Sunshine for partnering with me for this slow cooker chicken! I am the creator of this recipe and for the description and information that follows. For a full disclosure, click here!
When I have company coming, I like to prepare ahead of time a few dishes that can have multiple purposes. And, this pineapple enchilada slow cooker chicken does just that.Not only is an easy recipe to prepare, it can be fashioned into several other presentations. And, you don't even know you're eating the same thing.
Since it's done in the slow cooker, you simply put most everything in the pot and let the slow cooking do its magic. Like soups, stews, pot roasts and pasta sauces, this chicken gets better on days two and three. It's like something bursts forth in the ingredients when they're all cooked together than 'resting' in the refrigerator that intensifies the flavors.
I love the textures in this pineapple enchilada slow cooker chicken. The chunks of juicy pineapple that have been simmered for hours bringing out more of the juicy sweetness. The tender stringy chicken meat that's so tender you'll think you're eating soft fluffy yeast rolls. The velvety thick 'sauce' that's made from the joining of all the ingredients. Yes, all of this happens with time.
Think of all the possibilities for extending to other new dishes. No one will ever know that it was yesterday's dinner. Make a chicken lasagna. Mound it on hoagie buns with BBQ sauce and some coleslaw. Add some chicken broth, vegetables and any leftover chicken and you have a wonderful comfort chicken soup. Saute mushrooms in butter and wine, throw in some of this chicken and serve with linguine or penne pasta! As I said, the possibilities are endless.
No need to stand around and wait for it. It happens in due time. The ingredients and slow cooker do all the 'work'. Now, you go out and enjoy yourself and get ready for an explosion on your palate!
Wanna taste the BEST grilled cheese evvvver?? Here you go!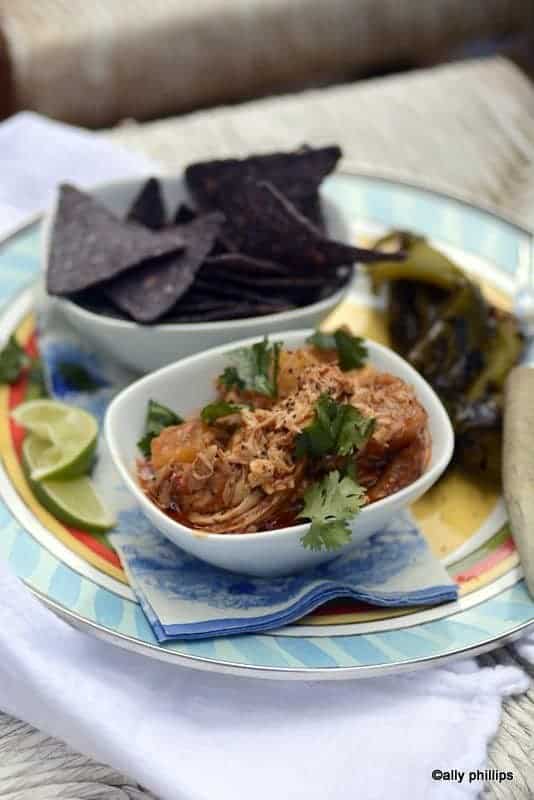 Yield: Feed 8+ folks
pineapple enchilada slow cooker chicken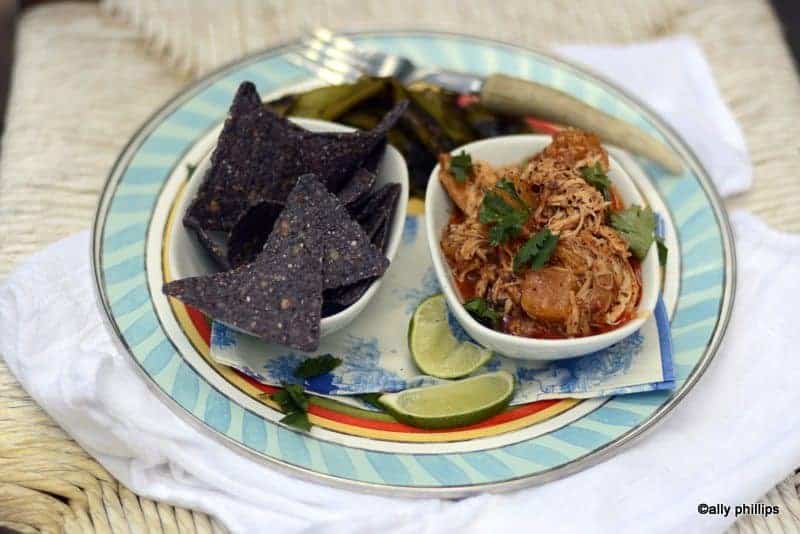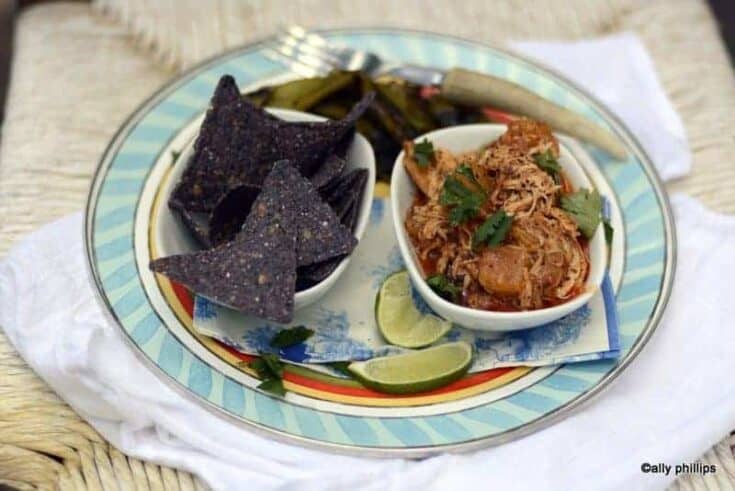 Ingredients
3 Tbl. extra virgin olive oil
4 lbs. chicken, 2 ½ pounds thighs bone-in with skin, 1 ½ pounds boneless skinless chicken breasts
1 (23.5 oz.) Dole Sunshine pineapple chunks + juice
1 (16 oz.) jar chunky medium hot salsa + 1 cup water
5 garlic cloves, peeled and smashed
1 ½ tsp. sea salt
1 ½ tsp. coarse ground pepper
1 (1.5 oz.) package enchilada seasoning mix
1 (7 oz.) can diced green chiles, organic
Fresh cilantro, garnish
Fresh limes, juice, garnish
Instructions
Put in the slow cooker the olive oil, chicken, pineapple chunks, water, salsa, garlic cloves, salt and pepper. Move around the ingredients to incorporate.
Cook on high for 5 hours. After 4 hours, add the enchilada seasoning mix, green chiles and blend. Cook another hour.
Before serving, use tongs to remove the thigh bones and skin. Shred the meat somewhat.
Garnish with fresh cilantro and squeezes of fresh lime juice.
Notes
If you want to substitute a pork loin for the chicken, it works well too in this recipe.

Serve this with crunchy chips, on tortillas, with beans, throw on salsa, sour cream, cilantro and all your favorite toppings!