Growing up, we'd go to 'town' on one or two Saturdays a month…now 'town' was about 15 miles from our house.  Mom and Dad would pile us four kids into the old 1954 Ford, and we'd spend the day in town doing grocery shopping and going to our favorite plates to 'shop'~~the '5 & Dime' aka G.C. Murphys~~then we'd head to the 'Rainbow Grill' for lunch or an early dinner.  Your typical 1950s diner, the best food known to mankind was served there including the 'Boston Cream Pie'!  I remember seeing it perched on the bar counter when we'd walk in.  There it was like a goddess sitting on a pedestal showcase plate with a clear plastic cover.  Usually several pieces had already been cut, and you could see the rich yellow cream oozing and the shiny glossy chocolate drizzled all over the top and down the sides.  This was the huge treat of the day and what I always looked forward to.  I sure wish I had that recipe for BCP, but, alas, I don't…my only hope is to continue experimenting and try my best to replicate it.  I can assure you, 'I ain't there yet!'  'Course my baby grandson, Nicholas, sure thinks his Mama Ally makes the best cream filling!
Last thing~~please don't be intimidated by this recipe~~it's not that hard, organization is a big thing, and each step doesn't take long~~plus, it's well worth the effort.  You can take some shortcuts if  you wish, like using a box cake and/or a box pudding (go ahead, add the brandy!)!  I just got ambitious and industrious and gave it a whirl!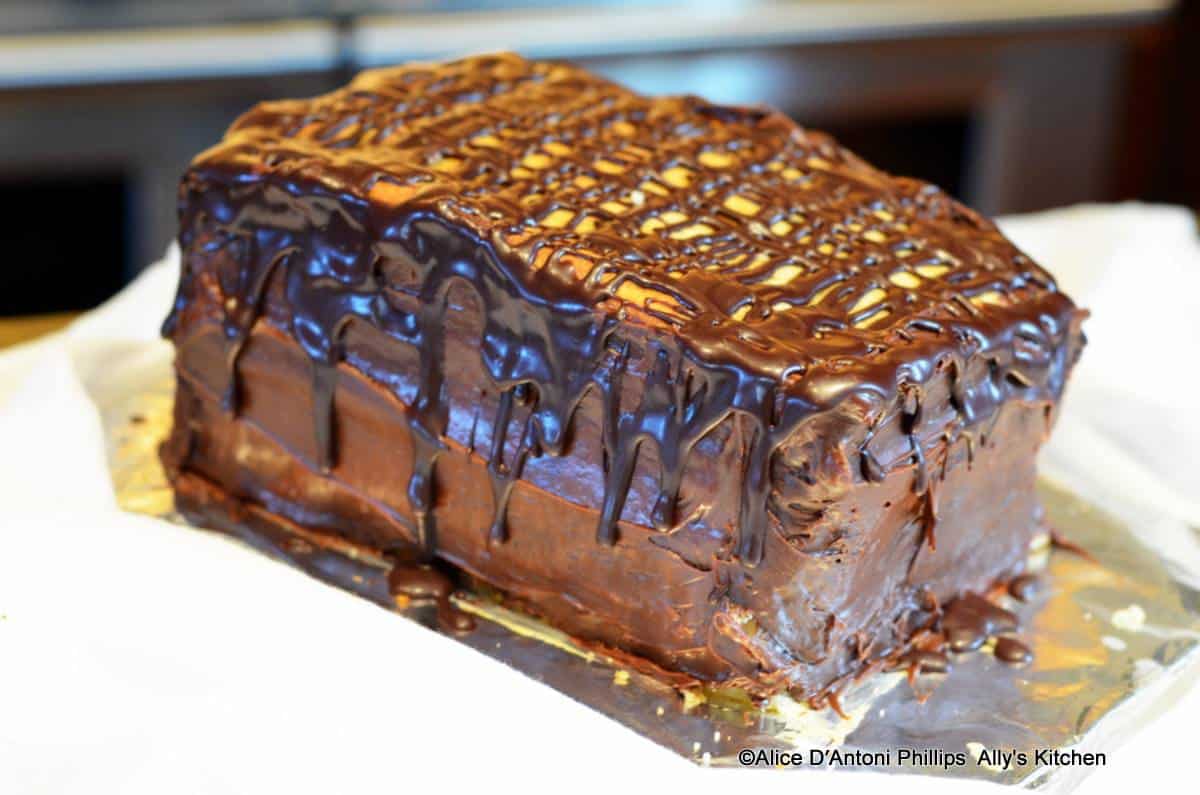 Makes: One 4-layer cake
Preheat oven to 350
What you need:
Cream Filling:
2 cups milk
2 tbl cornstarch
1/3 cup sugar
2 beaten eggs
1 tsp vanilla
1/3 cup brandy
Cake Mix:
Note:  Line an 11×17 cookie sheet with parchment paper.  Coat the sides with cooking spray.  You also can use 2 store-bought yellow cake mixes if you don't want to make it from scratch!)
¾ cup softened butter
2 ¼ cups sugar
4 beaten eggs
3 ¼ cups flour
1 tsp salt
4 ½ tsp baking powder
1 ¾ cups milk
2 tsp vanilla
Icing:
1 can packaged chocolate icing
1 ½ cups Chocolate Ganache
12 ounces 60%+ chocolate cut into chunks
1 cup heavy cream
Procedure:  Put chocolate pieces in a large bowl. In a small pot on medium high heat, bring cream to a slow boil.  Pour over chocolate and whisk and stir until all is blended, mixed, and there is a 'glossy' shine to to it.  Cool a little before drizzling (I used a glass measuring cup w/a 'spout' of sorts.) over the top/sides of the refrigerated/cooled cake.   Ganache gets thicker as it cools and sits.  Microwave a few seconds to make it more pourable.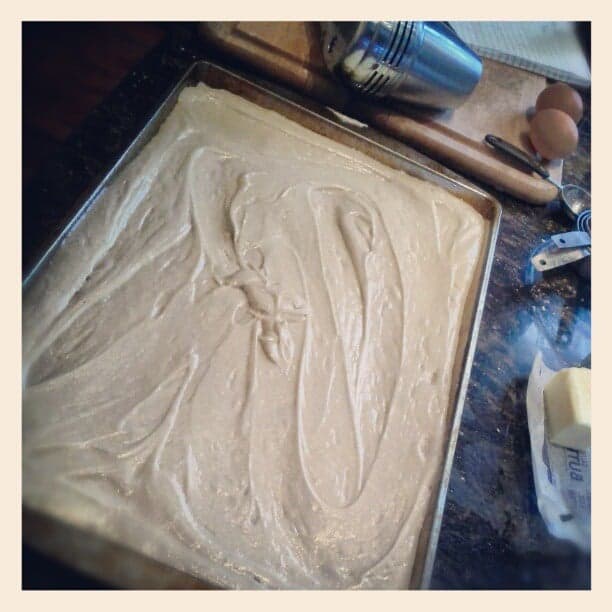 What you do:
Cream Filling:
Combine in a heavy saucepan the milk, cornstarch and sugar and whisk together well over medium heat.  Continue cooking until the edges begin to bubble; the mixture will be thickening.  Cook for about 5-7 minutes whisking so as not to burn.  Remove from heat. Set aside.
In another medium-sized bowl combine the beaten eggs, vanilla and brandy.  Drizzle in 2 tablespoons of the cream mixture and blend. Drizzle slowly the remaining warm cream mixture and blend well.  Place a piece of plastic wrap over the bowl patting the wrap down directly on the cream pudding.  Refrigerate at least an hour or more to chill.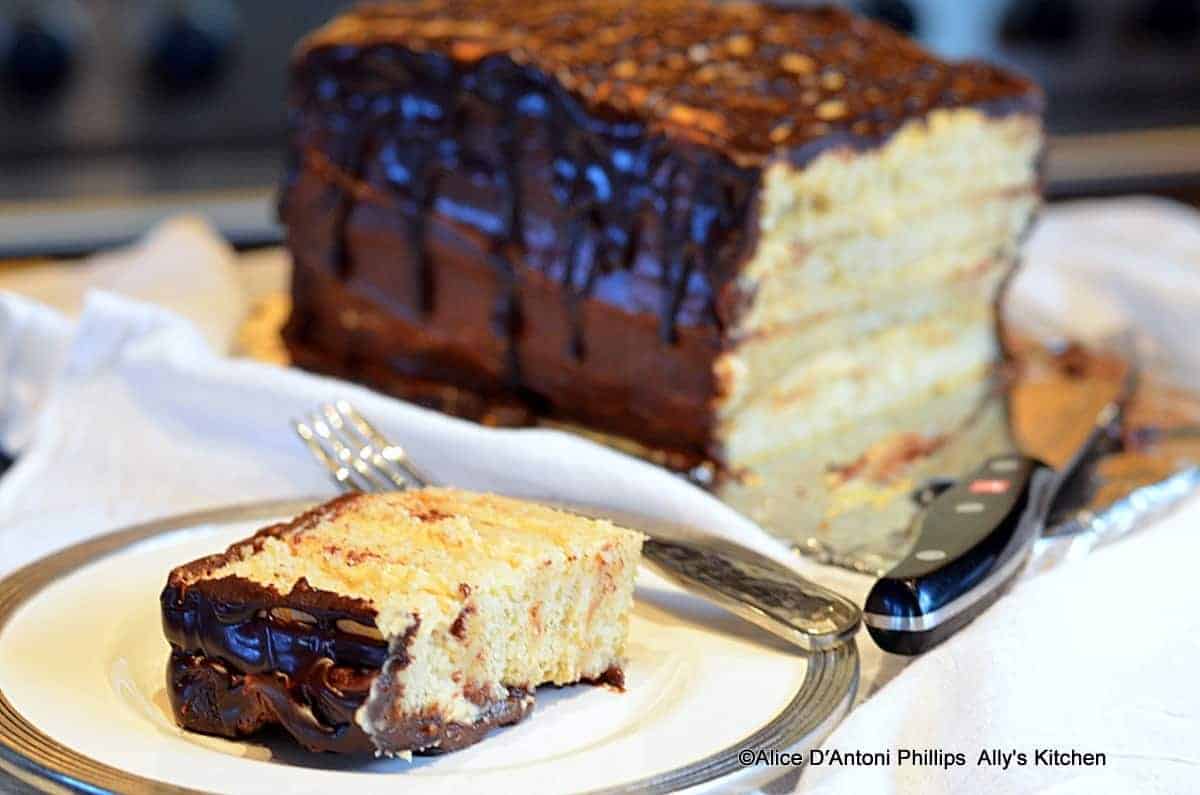 Cake Mix
In a large mixing bowl, blend well the butter and sugar into a fluffy mixture.  Add the eggs beating in with a hand mixer for about 2 minutes on medium low.
Combine the flour, salt and baking powder in another bowl and blend. Add 1/3 to the butter/egg mixture and blend.  Add another 1/3 of the dry ingredients, the vanilla and half of the milk and blend well.  Add the remaining dry ingredients and milk and blend into a thick fluffy batter.
Pour into the cookie sheet filling about two-thirds of the way.  (If there's extra batter, make some cupcakes!)  Bake in a preheated 350 oven about 21-23 minutes or until the center is done.
Remove and let cool.  With a serrated knife, cut into four equal pieces.
Layer cake and put equal amounts of the cream pudding between the first three layers.  Top with the 4th piece of cake.  Ice the sides of the cake with the packaged chocolate icing.  Drizzle the top/sides with chocolate ganache.  Refrigerate a few hours before serving.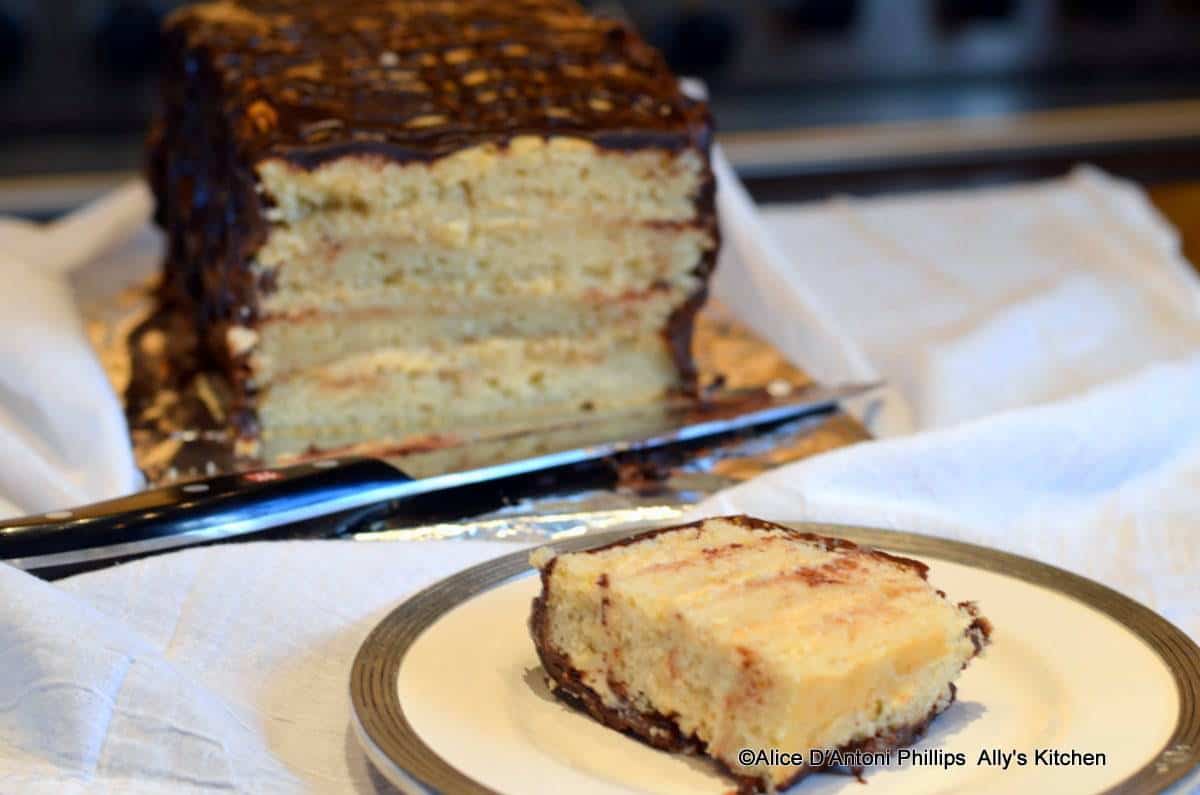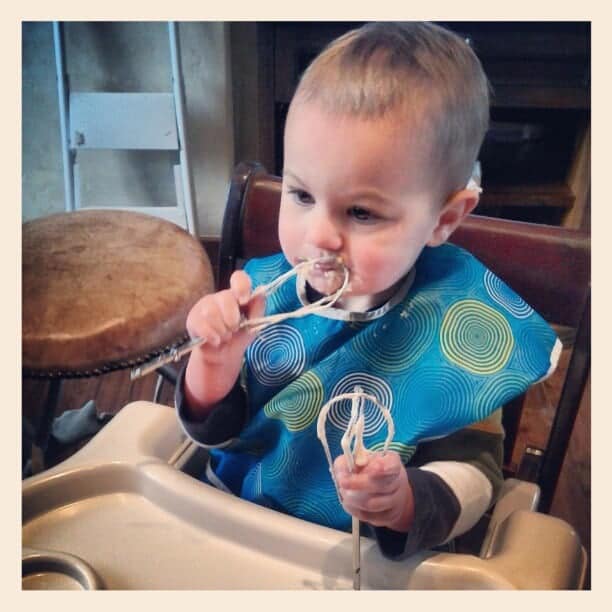 ©Alice D'Antoni Phillips  Ally's Kitchen