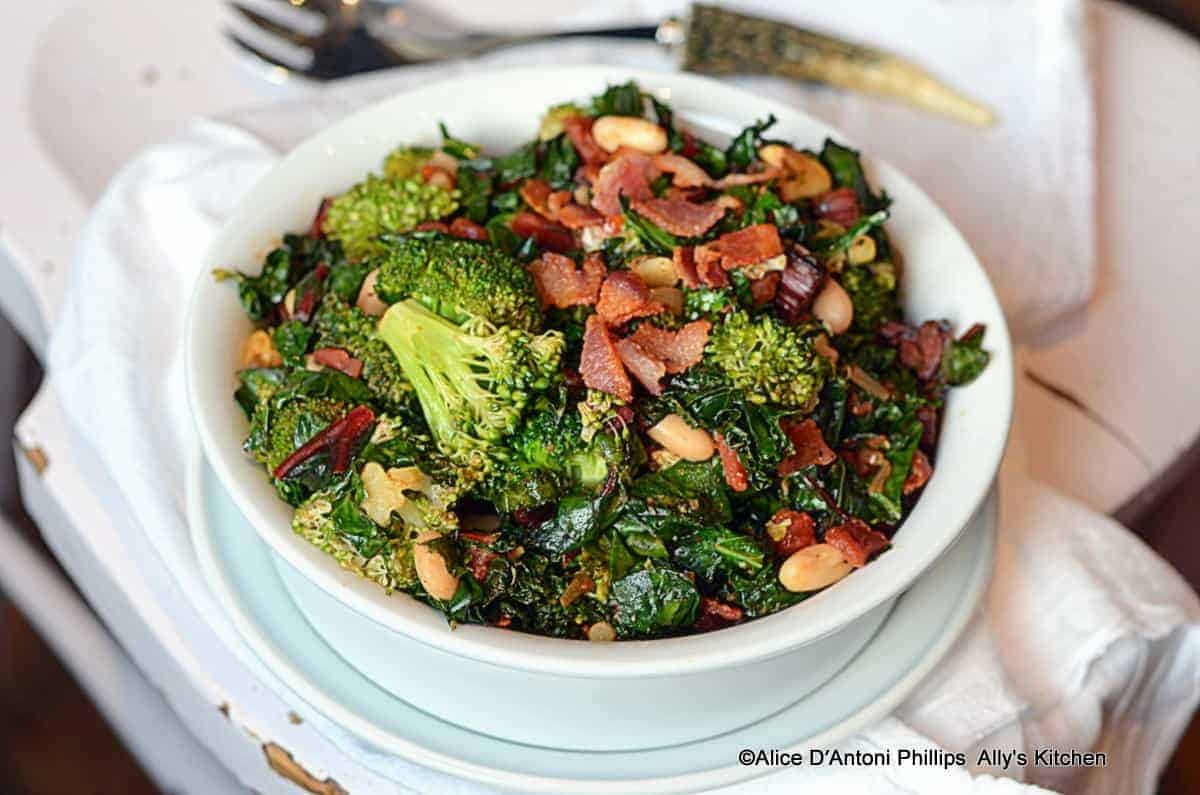 Sometimes I just have a hankerin' for something different for breakfast, and since I had these beautiful bunches of fresh kale and chard staring me in the face, plus a bag of fresh cut broccoli, I decided why wait to use this for a lunch or dinner…why not breakfast!  Nothing seasons these greens better than bacon drippings, plus the crunch of the crumbled bacon on the finished greens would add wow and pow palate boosters!  At first I was going to use a 3-bean combination, but when I opened this can of organic beans, I decided they were too dark, so I opted for the cannolini beans–I mean food must be fashionable and the colors have to have the desired impact!   Then there just seemed to be a need for 'red', so I pulled out this can of diced tomatoes with hot chilis…an added punch…the spicy that would be needed.  That's about how this Boho recipe came about, and, I must say, it's one heckuva breakfast!  If there's, by chance, any left over tomorrow, I'll make a frittata or omelette.  These 'Greens & Beans' hit the spot!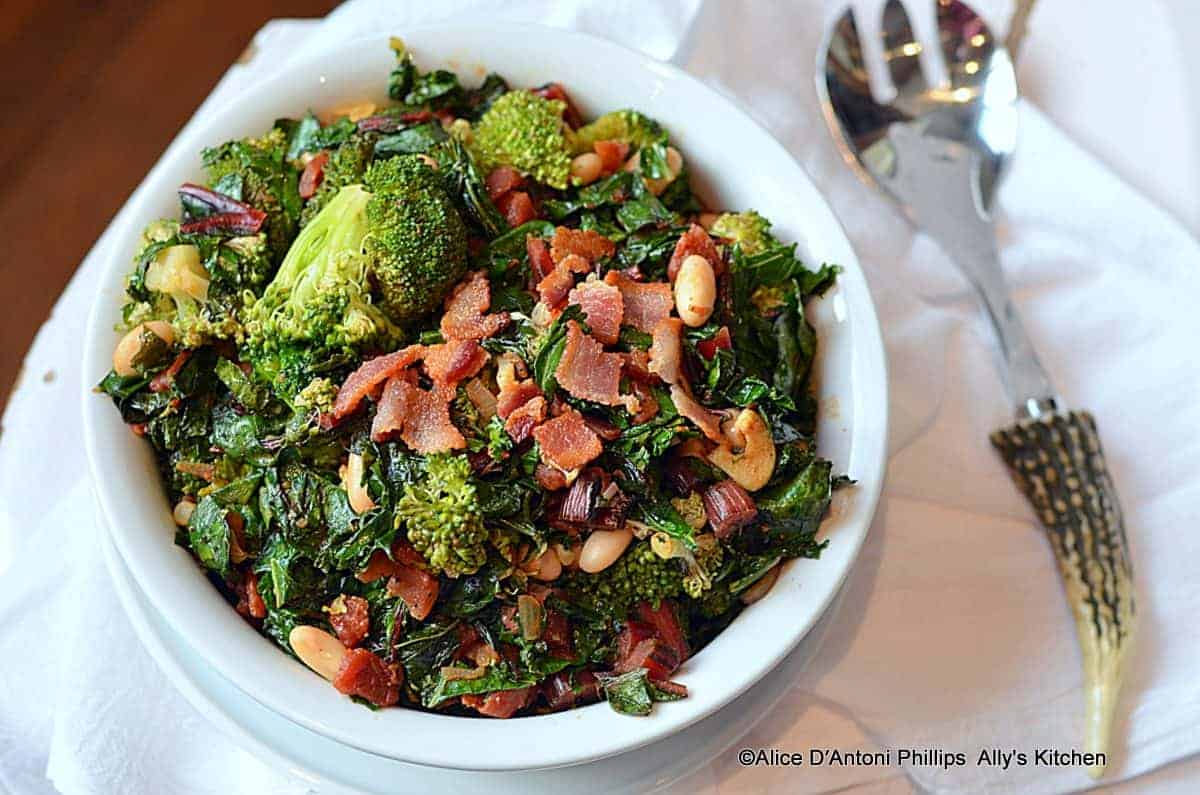 Serves: 4-6
What you need:
6 slices thick bacon fried & crumbles removed—reserve drippings
4 garlic cloves sliced thin
¼ cup chopped shallots
3 cups fresh broccoli pieces
1 bunch fresh kale (cleaned, deveined, sliced thin)
1 bunch fresh Chard (cleaned, deveined, sliced thin)—slice stems & save
1 teaspoon sea salt
1 teaspoon coarse ground pepper
1 (10 oz) can diced tomatoes with chilis
1 (15 oz) can drained cannolini beans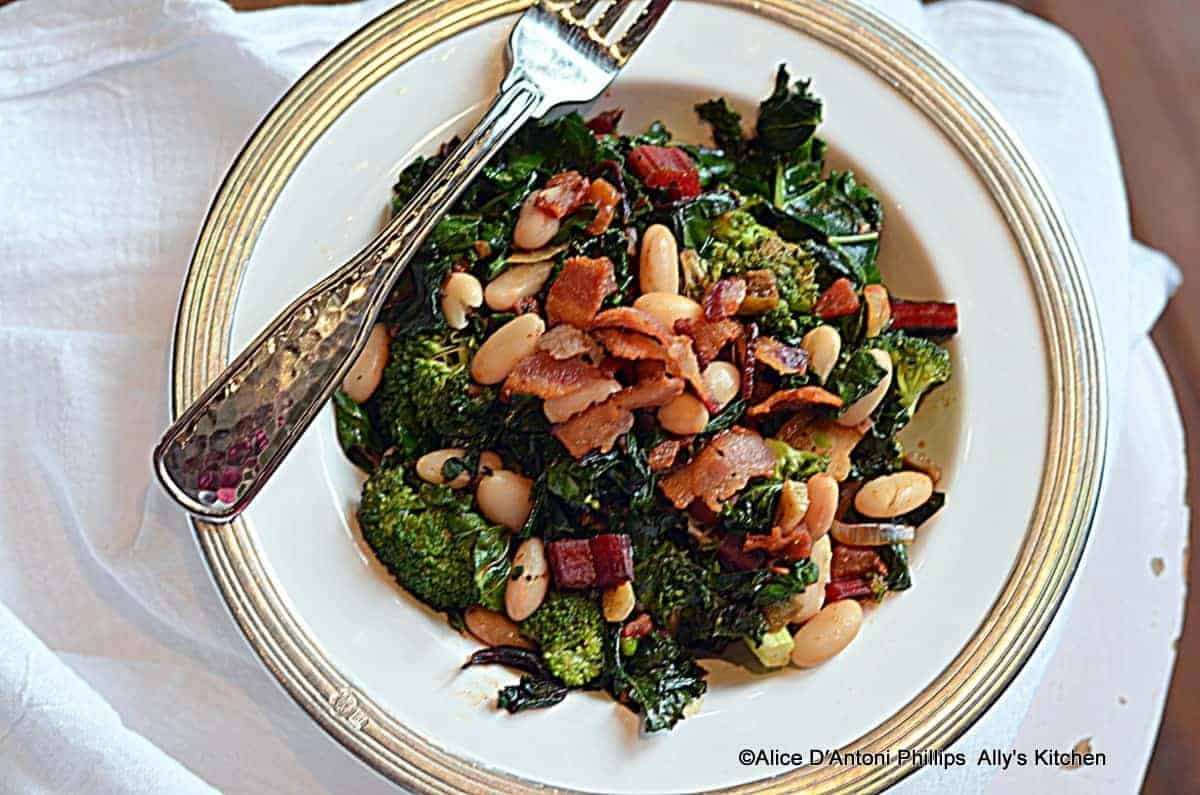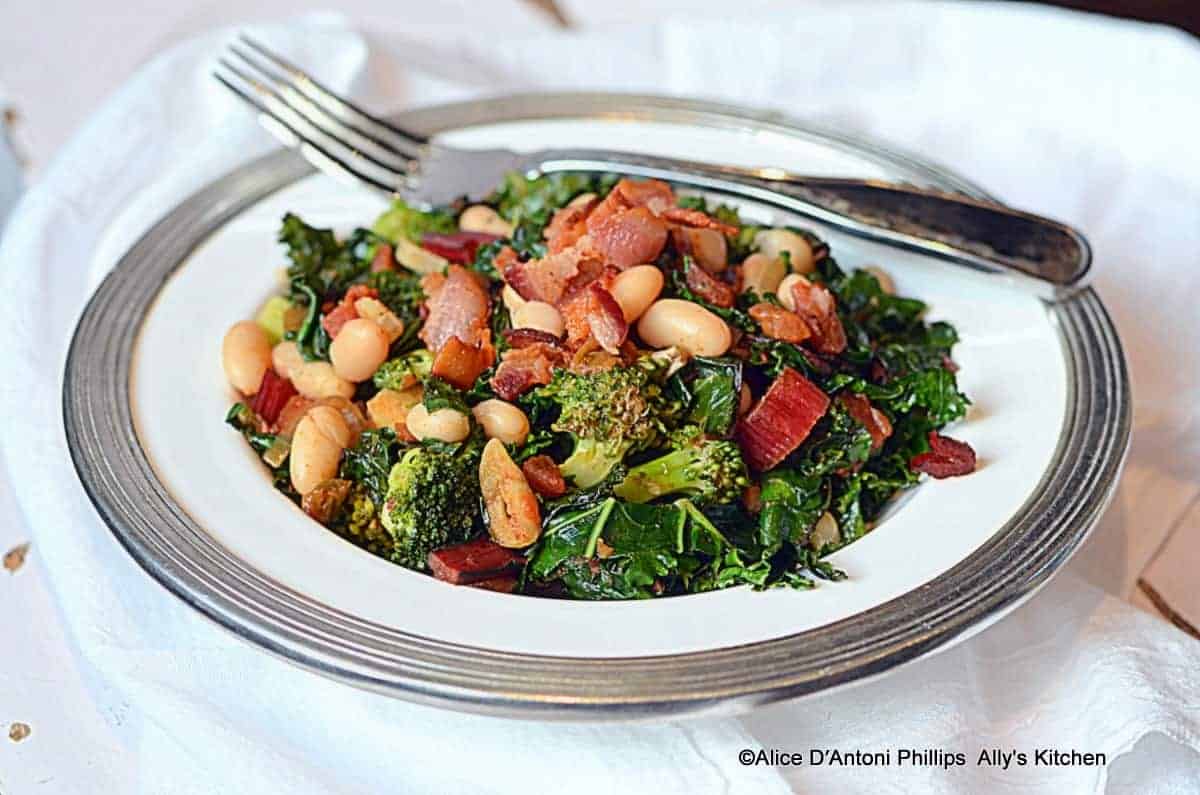 What you do:
In a large heavy skillet over medium high heat, fry bacon, remove & put on paper towels, leave drippings in skillet, crumble bacon, set aside. Reduce heat to medium. Add garlic and shallots and sauté to translucent.  Deglaze pan with ¼ cup of water.  Add broccoli, toss well, and cook about 5 minutes.  Add kale and chard (with red stems sliced).  Toss well.  Add salt and pepper.  Reduce heat to medium low, cover and cook about 20 minutes tossing a couple of times.
Add spicy chili tomatoes and drained cannolini beans.  Blend well.  Cover with lid.  Cook another about 20 minutes on low.  Ready to serve!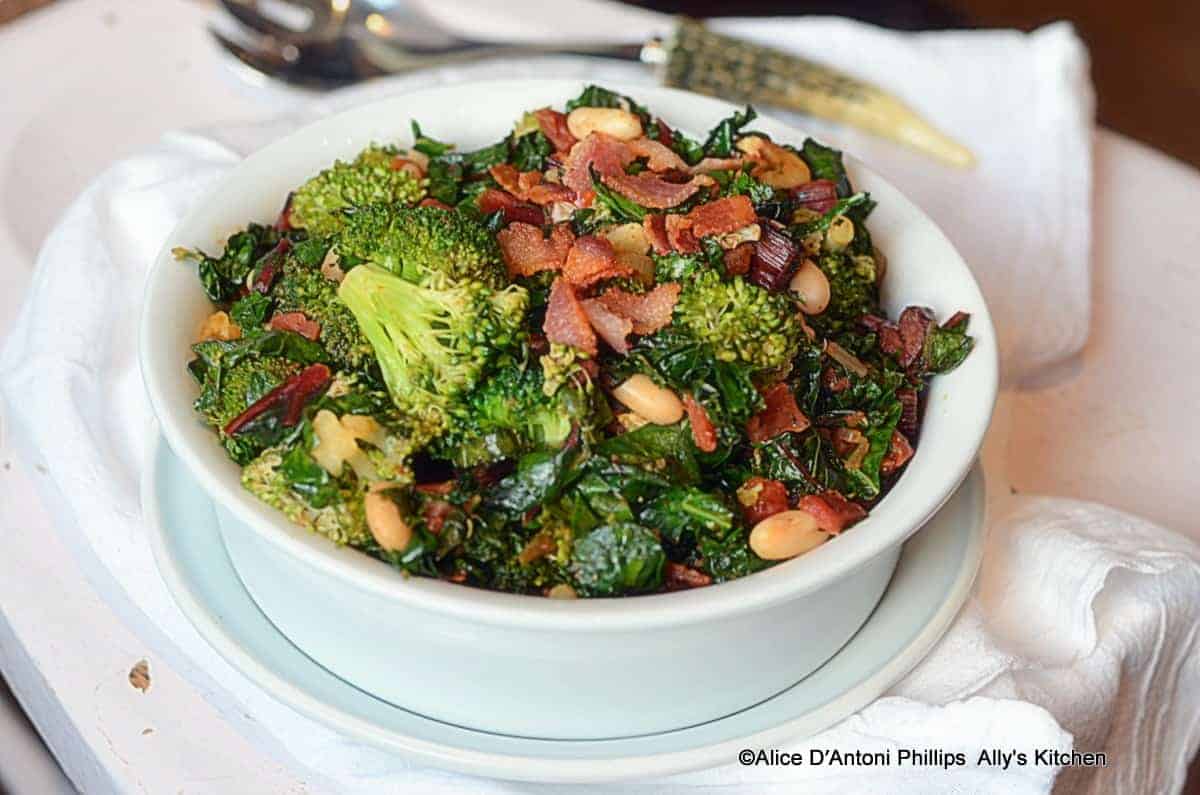 ©Alice D'Antoni Phillips   Ally's Kitchen