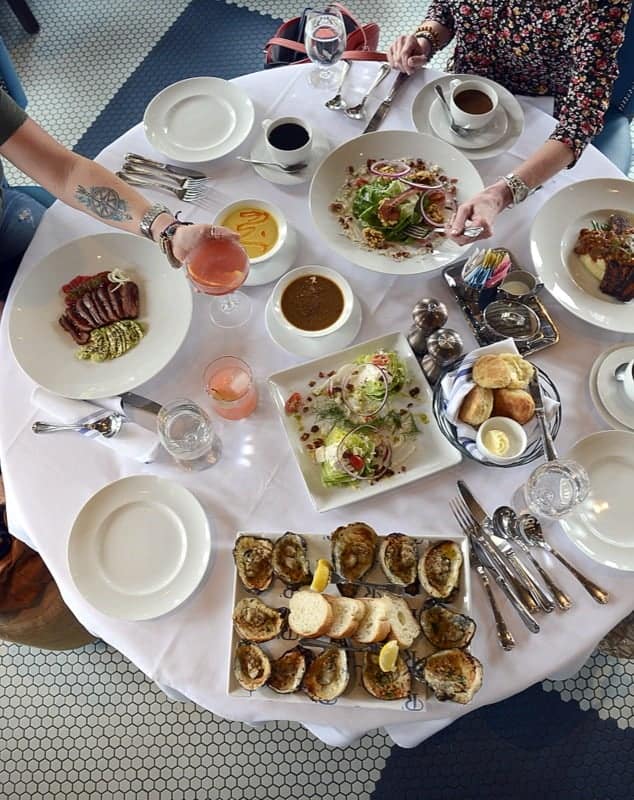 Girls' Foodie Getaway – Sometimes it's good to get away from it all. Take a break, Skip out and let someone else cook for you!
Girls Weekends
Though travel can be difficult right now, use our trip inspiration to schedule the next bucket list experience. Perhaps no vacation is more enjoyable than one spent with your girlfriends with a birthday surprise from Africa. Taking a trip with your best gals determines the term joy, whether it's for a, reunion, or just a weekend away for no cause at all.
Girl Trip Ideas
It's no different from working in a company's office, being a coach in the classroom, or working in a convenience store. Your kitchen is a hidden gem where you can live! It's also nice to get away from it all now and then. Take a rest, skip out, and leave the cooking to someone else!
Girlfriend Getaway
Traveling provides a wealth of culinary and recipe inspiration. It's sometimes the presentation of the meal. It's sometimes a spice blend. It's sometimes the plate it's served on that's the problem (or tray or bowl or whatever). It's sometimes the dish's tag. There are both inspiration nuggets and more. You'll be energized and able to produce slow cooker colorado pot roast when you return to your kitchen territory!
Girl Trips
Maybe you've never thought of Mississippi as a foodie paradise, but I'm here to tell you that it is! Not only did we get to try some of the finest dishes ever, ranging from sushi and delicious entrees to down-home Southern cuisine, but we even got to go shopping, visit a salon, and do pilates! I'll admit that I was taken aback. Surprised by the amount of refinement provided in everything from the spa's decor to the pilates studio's and makeup studio's decor, as well as the city's cleanliness, friendliness, attention to detail, and the tiny family airport, among other things.
Weekend Spa Getaways for Girlfriends
So it's the ideal destination for girlfriends to fly to (or travel to) and spend several days enjoying outdoor activities like surfing, kayaking, boating, and more, sipping fun drinks at various establishments ranging from swanky to dive bars, enjoying fine dining or the best diner Italian Meatballs anywhere, and pampering themselves with spa treatments, chic shopping, and more! Like Marianna and Andy Chapman of Eat Y'all's annual 'Sweetest Chefs of the South' festival!
Women's Weekend Getaways
Spend the day in South Beach, the evening in Wynwood's arts and entertainment neighborhood, and the night in one of Miami's iconic nightclubs. (By the way, LIV is fantastic for finding celebrities.) The Miami Beach EDITION has its own private beach as well as two ocean-facing swimming pools, so you can stay right on the beach. Get a snack at Market, the hotel's hip food hall, before heading to the hotel's basement, which houses a club and a bowling alley.
Girls Weekend Activities
Visit the banks of the Seine for sculpture, luxury, and, of course, some of the finest food and wine in the world. Visit the Louvre or the Musée d'Orsay to see famous works of art. A day trip to Versailles or Normandy will provide you with history lessons (we recommend travel company, City Wonders.) Book a room at Room Mate Alain, the newest addition to the European boutique hotel chain Room Mate, to stay in the heart of the city. Its first outpost in France is housed in a Parisian townhouse just steps from the Arc de Triomphe and the Champs-Élysées, the world's most prominent avenue. In addition, the plush lobby bar with Carolina foodie nirvana would provide an excellent backdrop for your group photo.