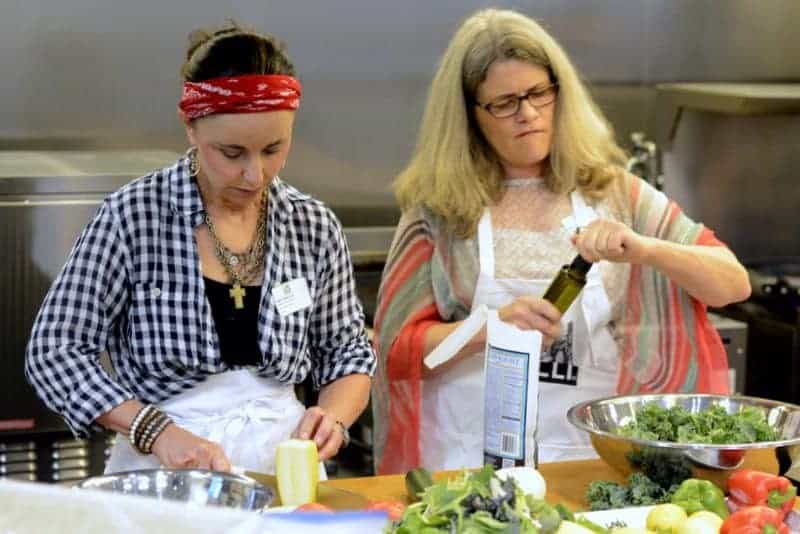 OK, I'm spilling the beans. Sharing a wild dream. One of my bucket list things to do in life sometime before I knock on those pearly gates to gain entry is be on an episode with Anthony Bourdain on his CNN show 'Parts Unknown' . Don't laugh. I mean I'm a West Virginia girl from the hollers of Appalachia. Our favorite past time in the mountains was to dream big. I still do. My mantra, 'dreams have no expiration date'! And, you have to continue dreaming throughout life to find your hidden gems.
Life is full of surprises. You just never know what may happen especially if you have an open mind and plant a seed as in dreaming. Never have I seen more amazing dreaming and dreams coming true with grit, guts, hard work, taking risks and everything that goes into becoming an 'overnight success' than when I recently visited Central Mississippi as a guest of Let's Eat Ya'll 2016.
When you think of a culinary mecca and a place where innovative food related things are happening you probably won't say right off the bat, 'Oh, yeah, like Central Mississippi!' You're not thinking you'll see things like a farmers hub, a quaint and sophisticated French patisserie, sustainable catfish farming, world-class restaurants with award-winning chefs, agritourism, organic dairy farming, Mississippi's first craft vodka distillery, and a state of the art USFoods food distribution center. But, wait there's much more in a relatively small area that surrounds the cities of Jackson and Ridgeland. There's a retail trail that can compete with most any sophisticated metropolitan area and there's plenty of outdoor activities that offer unique Southern experiences.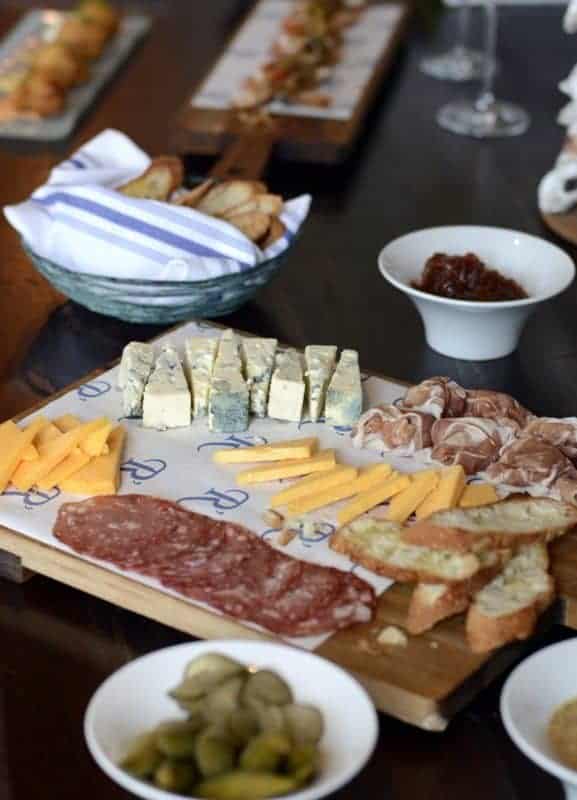 I had the chance to experience this hidden gem and in about two and a half days with my foodie girlfriend, Merry, from A Merry Recipe. Together we flew into New Orleans, rented a car, turned on 'Lola' our GPS and headed out for a new adventure. There's nothing more daunting than driving in a hurricane like rain storm, on highways you can barely see and not really know where you're going. Yep, that's what faced us as we, Thelma (me) and Louise (Merry), jumped in our car and drove, sometimes with our emergency flashers on, in the torrential rains. We weren't deterred! We were anticipating all that awaited us~we'd read the package of materials our hosts had mailed us and were ready to see all that was happening. Plus, we were ready for wine!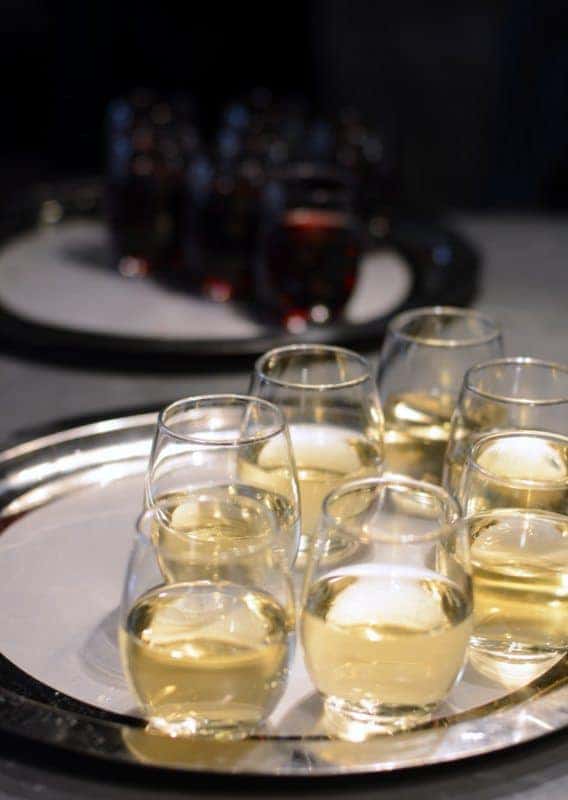 Once we got to Ridgeland the storm had let up some. As we drove in the city to find our hotel, we both had gaping mouths. Holeeee cow, who would have thought we said that this beautiful modern clean city existed right here in the middle of Mississippi. Go figure! I mean sometimes people associate Mississippi with farming, towns seen in movies like 'The Help' and, no disrespect intended, but kind of behind the times and backwards.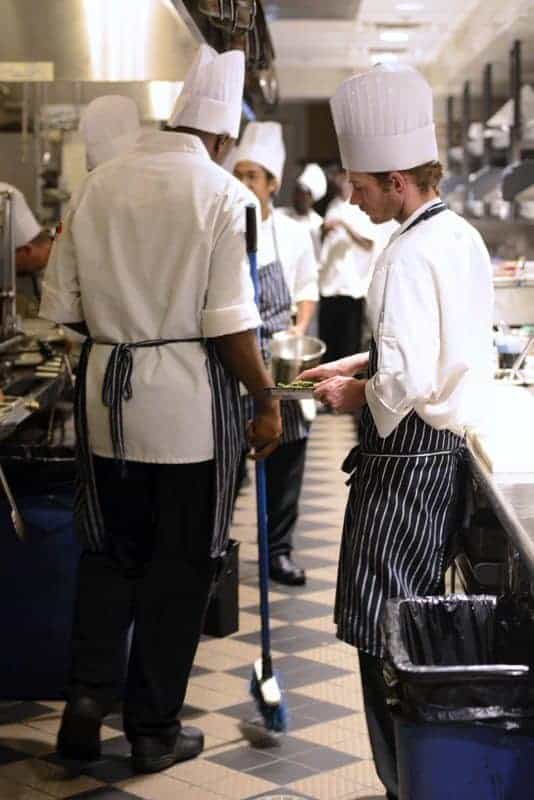 Boy, was my my head dazzled with so many different opportunities to see the innovation that's happening there. One thing that intrigued me and that I really hadn't realized is that this part of Mississippi is like an ethnic and cultural melting pot. At La Brioche Patisserie, we met the sister owners, one a classically trained pastry chef, who'd given up their organic farming to follow their dream of having a high-end pastry shop. And, wow, do they! I've been to Paris. Been to pastry shops there, and I can confidently say that this one rivals most I've seen there. From the tasteful design and warm atmosphere to the outrageously delicious artisanal pastries, these sisters, who came from Argentina, are the American Dream of finding your passion, putting in work hard, and it will come.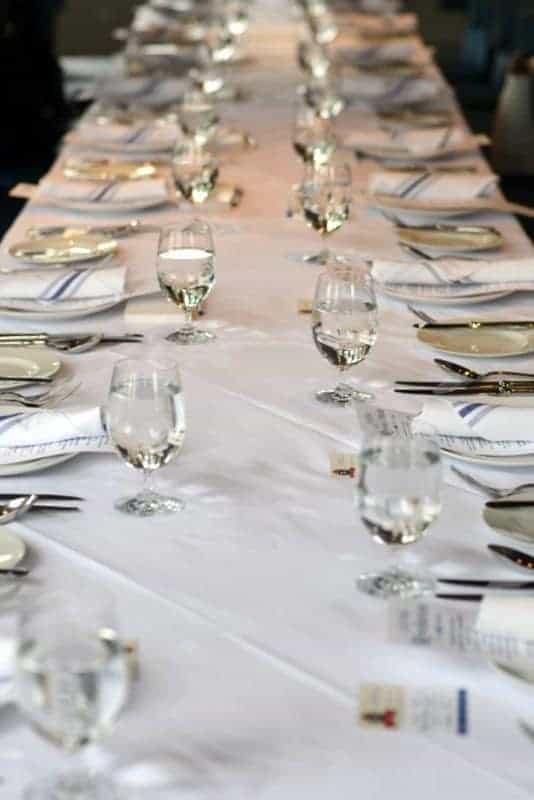 We ate and ate well. There was Seafood R'evolution where "Chefs John Folse and Rick Tramonto innovatively combine Folse's classic Southern approach to seafood with Tramonto's contemporary new-world style. While paying homage to Mississippi's heritage, Seafood R'evolution celebrates a cultural fusion of the foods and flavors that have shaped the culinary landscape of the Gulf Coast over generations." It did not dissapoint. Visually and aesthetically, this restaurant could be dropped into Manhattan or on Rodeo Drive and be perfectly suited.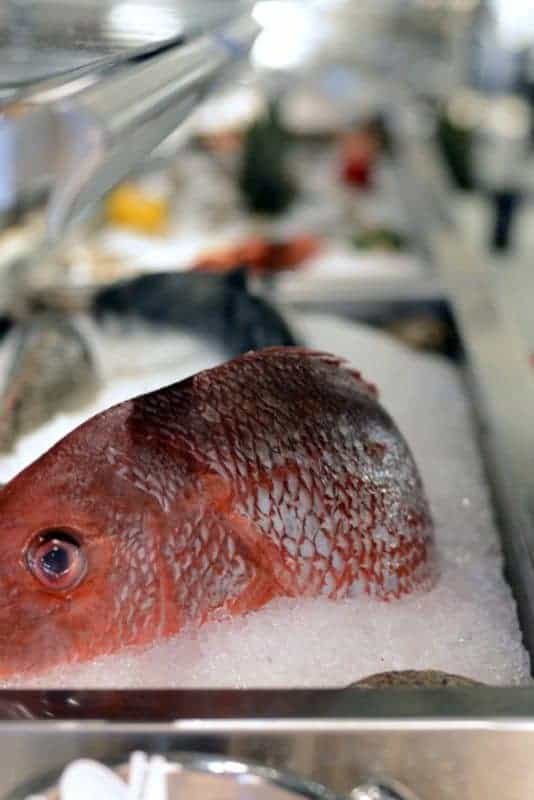 Cathead Distillery. Yes, the first 'legal' distillery in Mississippi. Housed in a 100+ year-old building that was once a textbook depository, it's rocking out craft vodka like pecan and honeysuckle vodka! As written on their website, "Mississippi repealed prohibition in 1966, the last state to do so. Forty four years later, lifelong friends and blues fans founded Cathead Distillery. Cathead is proud to be the first and oldest distillery in the state of Mississippi." We sipped and tasted. Cleaned our palates with a splash of water. Then sipped and tasted again and again and again.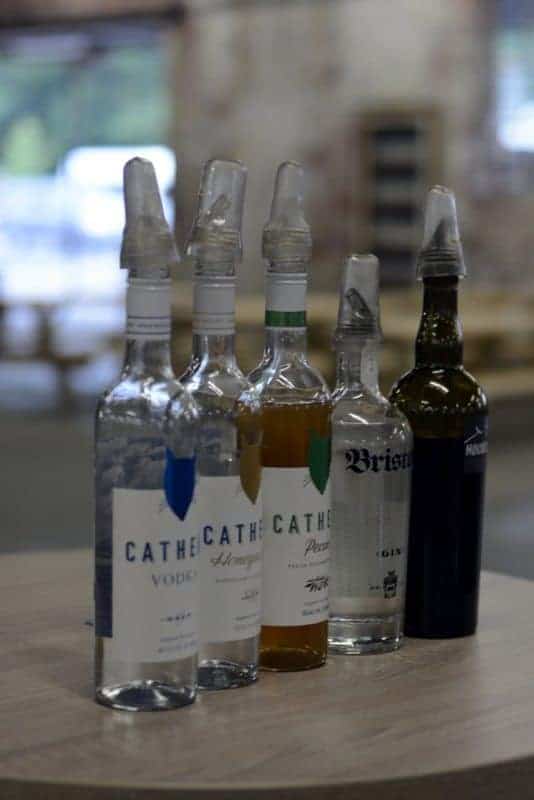 I know where I'm going to buy my organic milk from now on. Publix. That's because the Ard's Dairy Farm, land owned by the same family since 1894 in a place named Ruth, MS, have a full operation of happy Holstein milk cows that splash in ponds, lay in mud, have 1200 acres to scamper around and produce thousands of pounds of fresh milk daily. You see milk's not counted in gallons, it's by the pound and stored safely in the milk silos waiting for the Publix trucks to take to their processing facilities. Originally a cotton farm, since 1940 it's been pumping out milk. No longer done by hand, it's fully mechanized and is quite an operation that has a strong heritage and family tradition.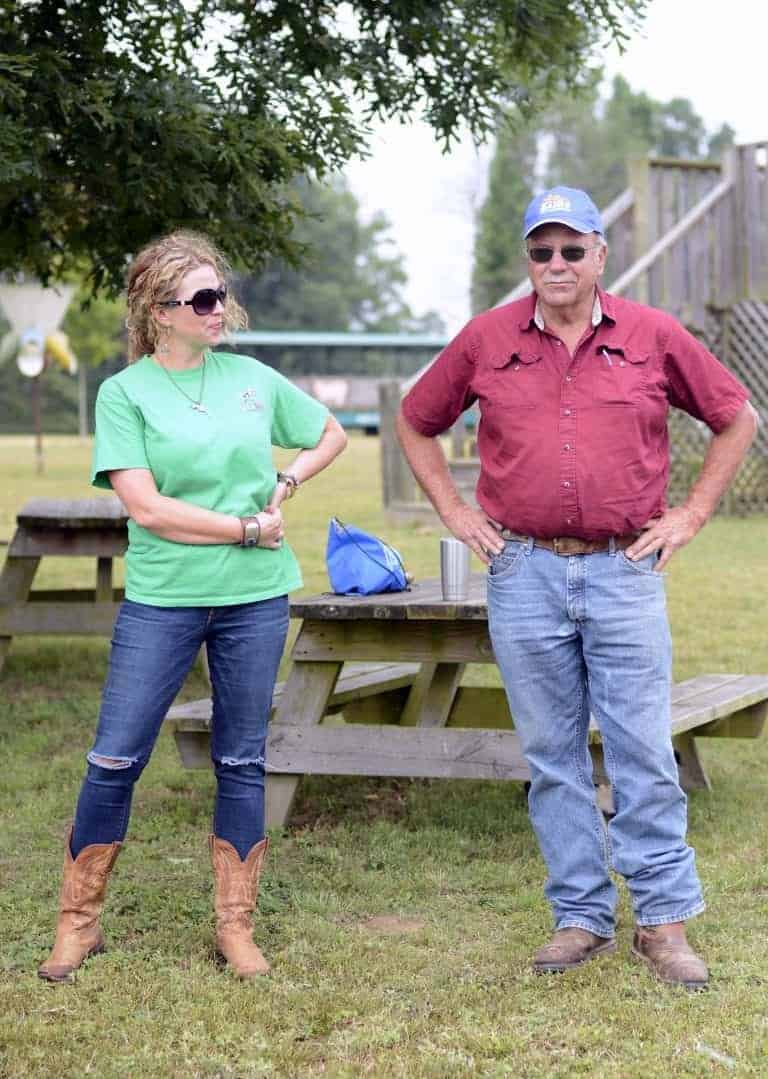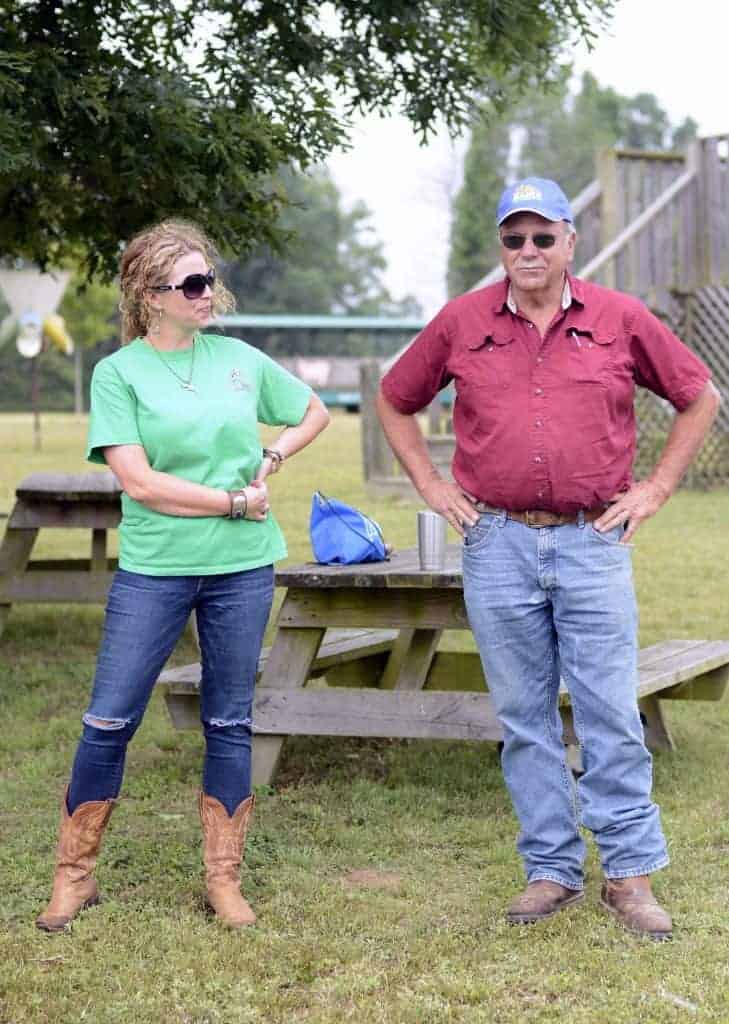 I've been to some of the swankiest and most delectable pastry shops around the world. From Paris to Warsaw to Morocco, yes, I've been lucky enough to experience the finest. And, I can assuredly say that La Brioche Patisserie in Jackson, MS is right their in the short list of the best I've had. Run by two young hard-working sisters from Argentina, this pastry shop is a huge cut above. Pina Colada Chaja, Mousse, Opera Cake, Strawberries & Cream Chaja, Dulce de Leche Cheesecake, tarts, macaroons, brioche, ciabatta sandwiches and every type of coffee you can imagine. The surroundings are pristine and quite reminiscent of something in Paris. You'll be sure to be delighted.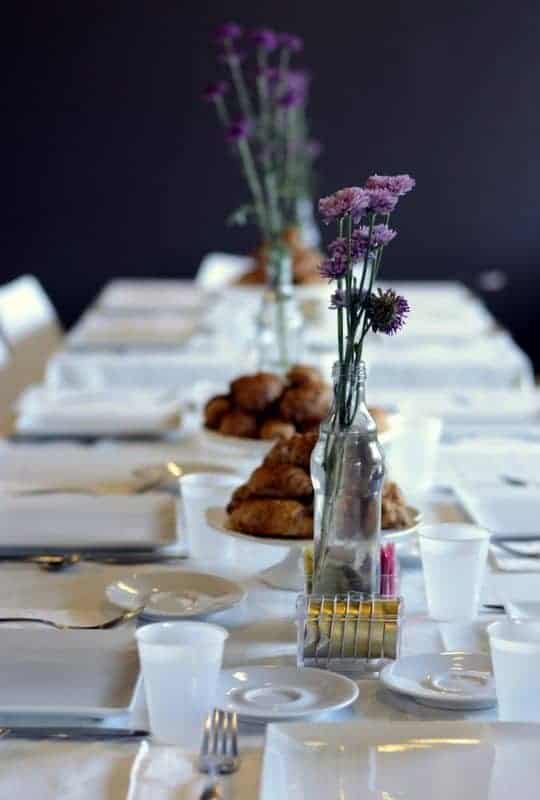 Here's something I simply did not expect. A restaurant with a strong Mediterranean and Middle Eastern influence using Southern traditions. Yes, that's what Manship Restaurant in the historic district of Jackson, MS is all about. Executive Chef Alex Eaton infuses his Lebanese ethnicity into recipes. His hushpuppies are kind of like a Southern falafel. Chic, classy with a rustic flair to the ambiance, the website's description is true to what we experience: "The Manship, the brain child of Chef Alex Eaton and entrepreneur and sommelier Steven O'Neill , transforms the essence of Mediterranean food and southern classics. Eaton and O'Neill strive to capture the wonderful cuisine of the countries surrounding the Mediterranean, while maintaining a Southern flair."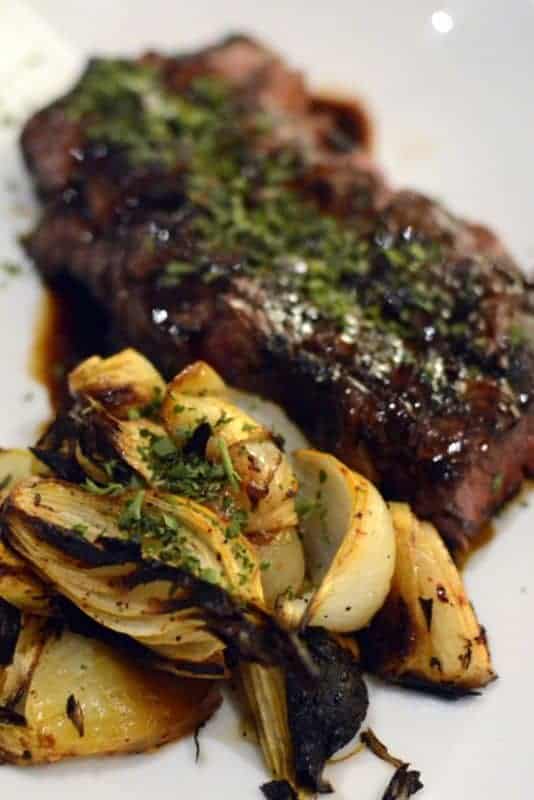 Up in Farms. No not 'up in arms'. That's the name of the Farm Food Hub in Jackson, MS. This facility, housed in a vintage building that was slated to be razed, was 'born' in 2014. That's when a small group of entrepreneurs, restauranteurs, and chefs came together to create Soul City Hospitality. Their mission? To have a sustainable local food system that supports local businesses and contributes to the health and wealth of Mississippi. Small and medium-sized farms now have a hub where they can access commercial buyers, get help and guidance with the business of farming, and learn the ins and outs of federal and state food safety regulations. It was obvious that this is a 'mecca' for struggling farmers who want to continue what they love doing.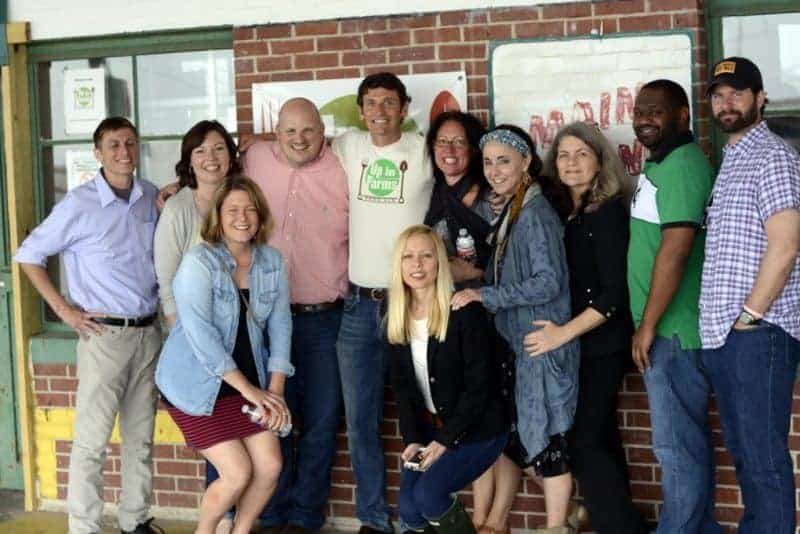 In July 2015 something revolutionary happened in Flowood, MS. USFoods opened its  272,000 square foot facility. We got to visit it and it was a site to behold. The efficiency. The cleanliness. The employees who were happy and smiling. You could see the pride. And, there was a camaraderie. Yes, the teamwork and care jumped out at me as we walked through coolers, freezers and storage areas with racks and racks of food. It's a LEED-certified facility that services more than four thousand chefs, restaurant owners and food service operators through MS and LA.  For me, the best part of this visit was, yes, the state-of-the art kitchen. A home cook or chefs DREAM. Yes, all caps! And, we got to cook!! In sixty minutes, our group of about nine divided into three teams, and like a well-oiled symphony, each team worked together using products from the sponsors of this event and food items from the USFoods kitchen. Our teams put on a spread of catfish, rice, salads, desserts, shrimp, peanuts and more!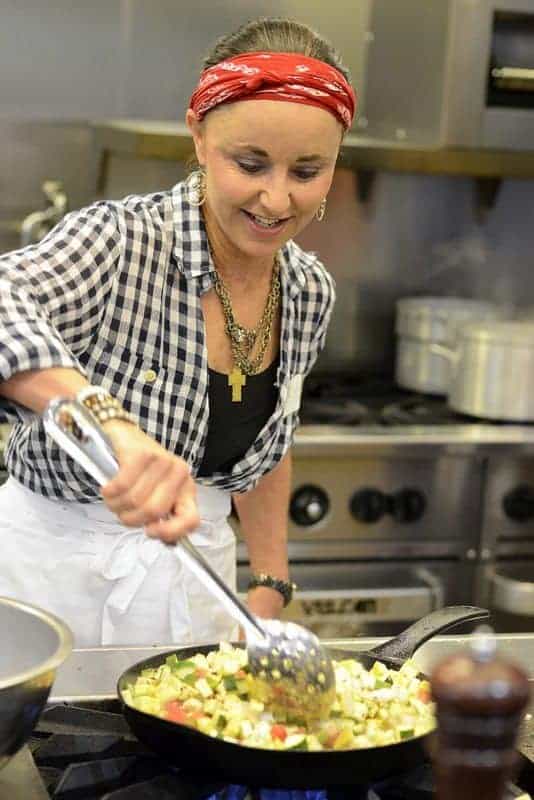 Merry and I had blue skies driving back to New Orleans to catch our flights. She headed back to California. I went home to South Carolina. The entire time we jabbered on and on about our incredibly revealing and great experiences. Hidden gems can be found in the most unlikely places and at the most unexpected times in life. Keep your mind open. Explore. And, keep dreaming because it's the beginning of great things happening!  Just ask the folks in Central Mississippi.