one more check off my bucket list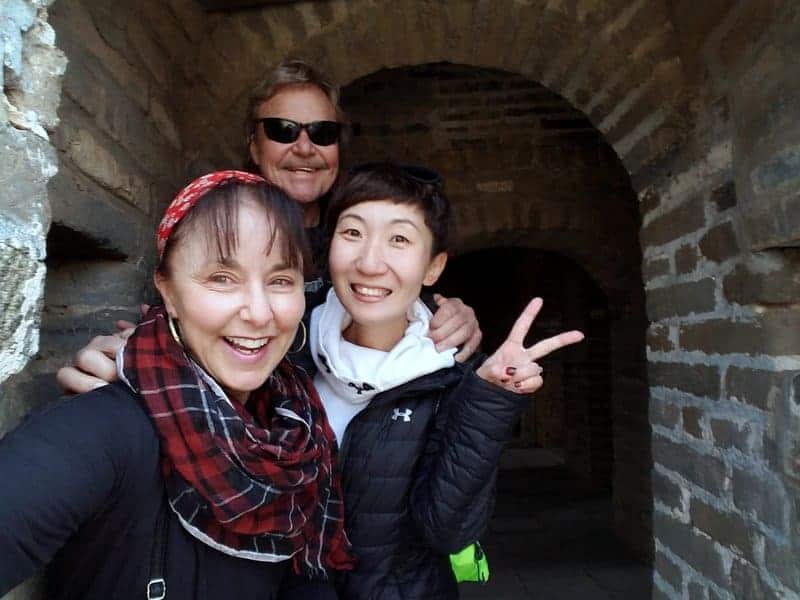 Check off your bucket list! Don't put things off. If not now, when? And, sometimes those 'next times' run out! If it's to be, it's up to me!
The Great China Wall
When President Bill Clinton, Hillary and Chelsea first saw the Great Wall of China, all he could say was 'Amazing, amazing'. Maybe for him it was one more check off his bucket list. It's definitely one more check off my bucket list!
Great Wall of China for Kids
Driving from Beijing to the Great Wall was full of anticipation for me. Yes, I was like a kid! My mind was racing. My heart was fluttering. My soul and spirit were in high gear.
Travel Bucket List
I mean here I am a girl raised in the Appalachian Mountains of West Virginia where I climbed the hills almost daily as a kid. And, here I was halfway around the globe getting ready to climb the wall built in the mountains bordering Inner Mongolia and the North China Plain and beyond.
Another bucket list check: A Kelong Dinner in Singapore. Whhhhhoooaaa! What's that? Well, it's simply extravagant in a peasant way!
Great Wall of China History
Built to keep out invaders, work started in the 5th century B.C., and it took many more centuries to complete the wall keeping out warring kingdoms and attacks by others. The 5500 miles of the wall means that you could basically drive from the East to the West coast in the U.S. and back! Considering all this construction was done before advanced technology is like wondering how the pyramids of Egypt were built. You wonder how in Sam Hill was it accomplished!
Life Bucket List
I had no idea what I would see, well, other than what I'd seen in photos. The day started out smoggy with light drizzle and no sight of the sun or blue skies. However, as we drove further from Beijing, it was as if the gods were shifting the skies. And, they were! Yes, this was a life bucket list that would soon be checked off!
An unexpected bucket list thingee? Hey, being in the Business Wire Wall Street Journal!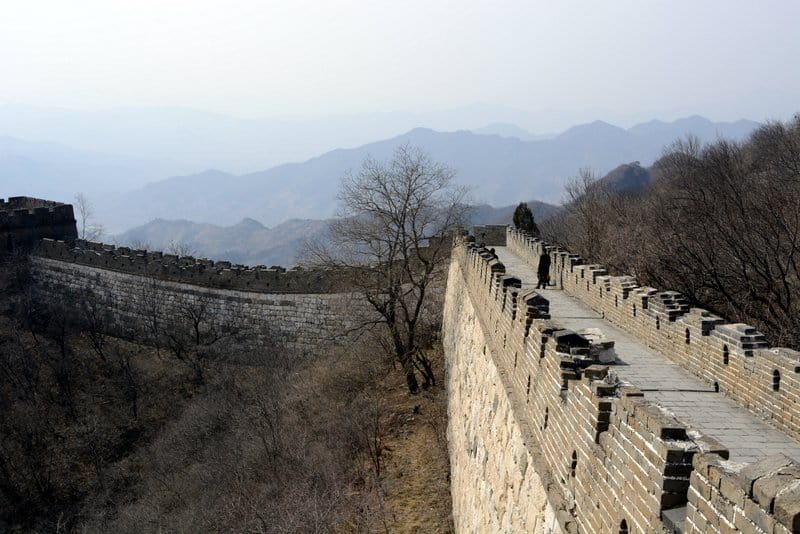 The Great China Wall
Nancy, our spunky and knowledgeable Chinese guide, shared with us that we were not only going to climb the Great Wall, but we would experience a 'natural oxygen bar' as in fresh clean air. Believe it or not, clean air is a premium in China.
In fact, as we drove from Beijing, Nancy pointed out new governmental high-rise apartments (as in 40+ floors) construction that was more expensive than in the city. Why? Because of less smog, pollution and cleaner air. Families who can afford it are ready to pay a premium to live somewhere with cleaner air.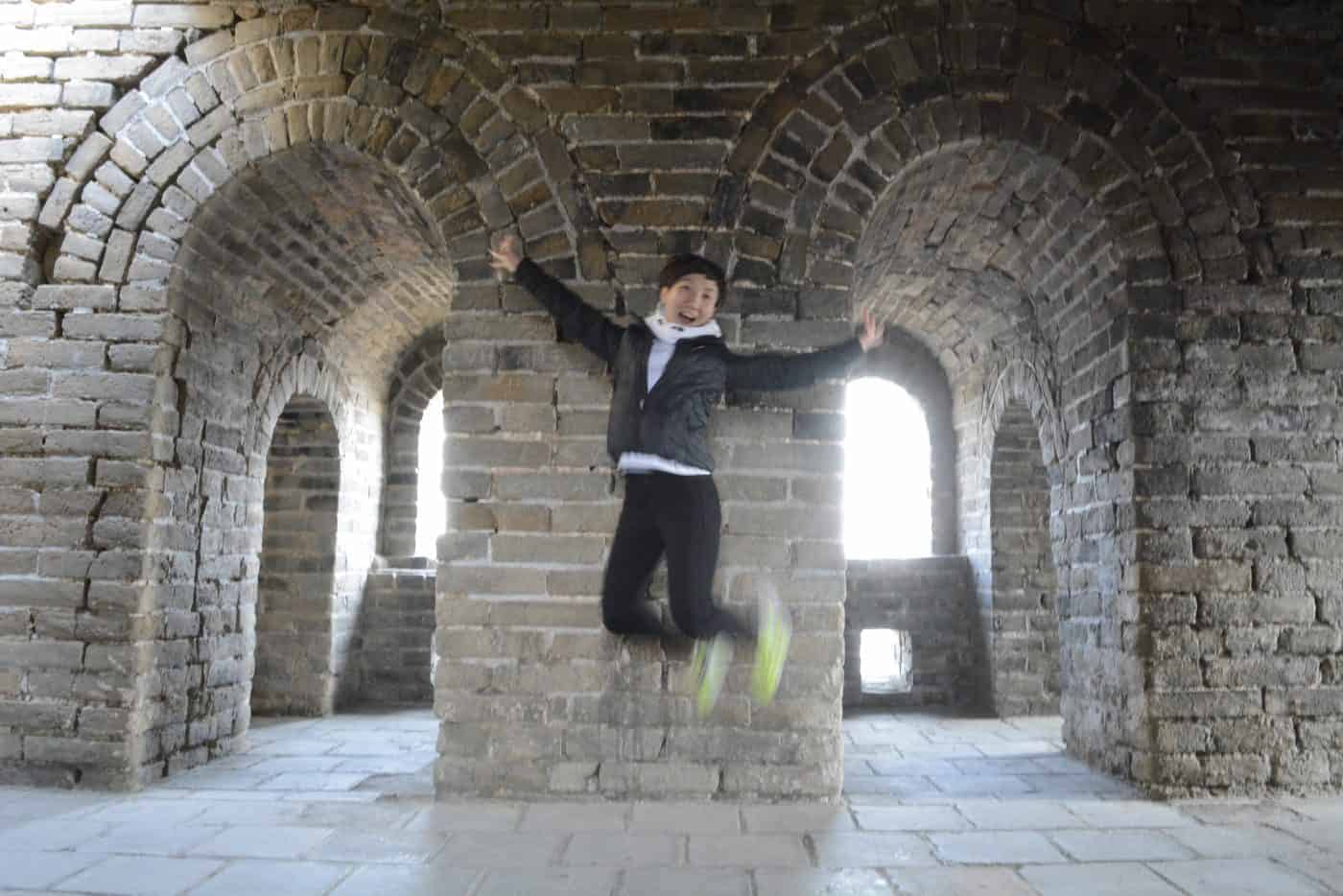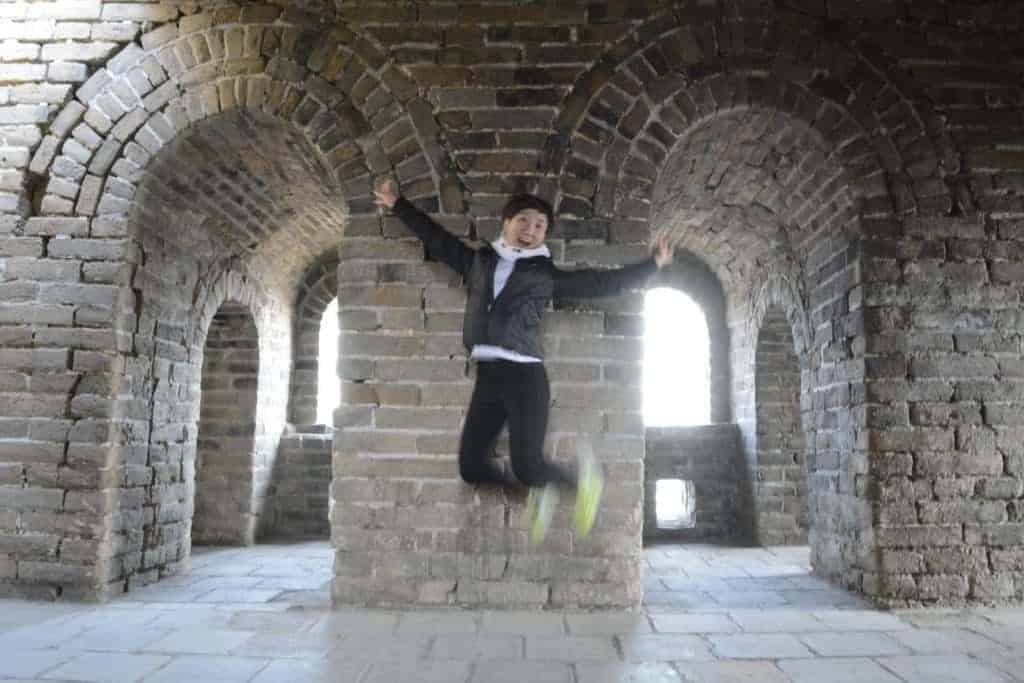 Crazy Bucket List Ideas
Our destination was to the less well-known Mutianyu section of the wall. I mean imagine that. A girl who'd grown up in the hollers of Appalachia. Climbing mountains. And, now getting ready to climb the Great Wall.
The same section of the wall that the Clintons walked on their visit. Yes, we traced their footsteps and thousands and thousands of others' footsteps including nearly two million who died over the centuries of building this wall.
Great Wall of China from Space
Truly a wonder of the world and visible from space, Nancy told us that the Great Wall is also known as the world's 'largest cemetery'.
How Long did it Take to Build the Great Wall of China
The 3.4 mile Mutianyu section, about 30 miles northeast of Beijing, was constructed during the beginning of the Ming Dynasty (1368-1644), and renovations started in 1983. This section opened to the public in 1988.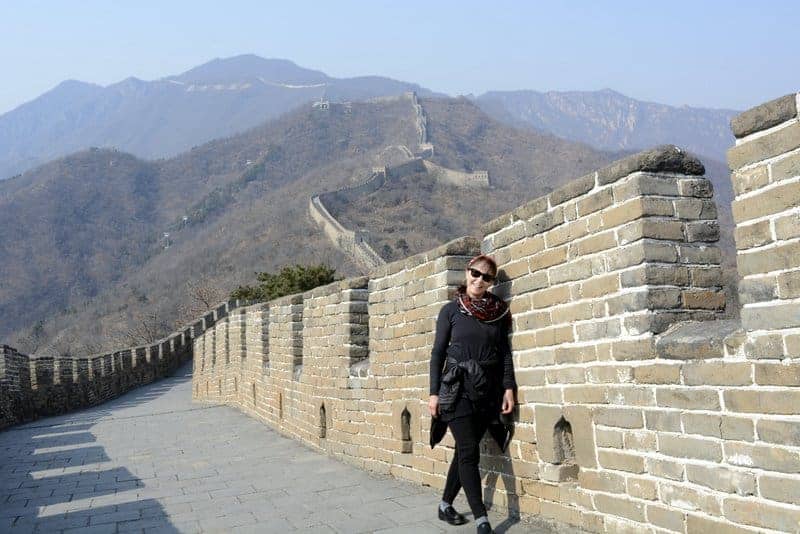 Bucket List in Life
Ya know, you feel really empowered and strong if you do what you say you're gonna do. And, this is what was going through my head as I was about to do this bucket list in life excursion. Thank goodness Ben was doing it with me.
Once we were there, we were welcomed by a vibrant booming commercial section, brand spankin' new, of stores, restaurants and vendors selling memorabilia and 'stuff'. Nothing different that being at Disney World only smaller. Hiking the about quarter of a mile to the gondola, we were going to ascend and begin our climb on the wall. Some brave souls actually hike up the mountain to the Great Wall, but we didn't have time to include that in our visit.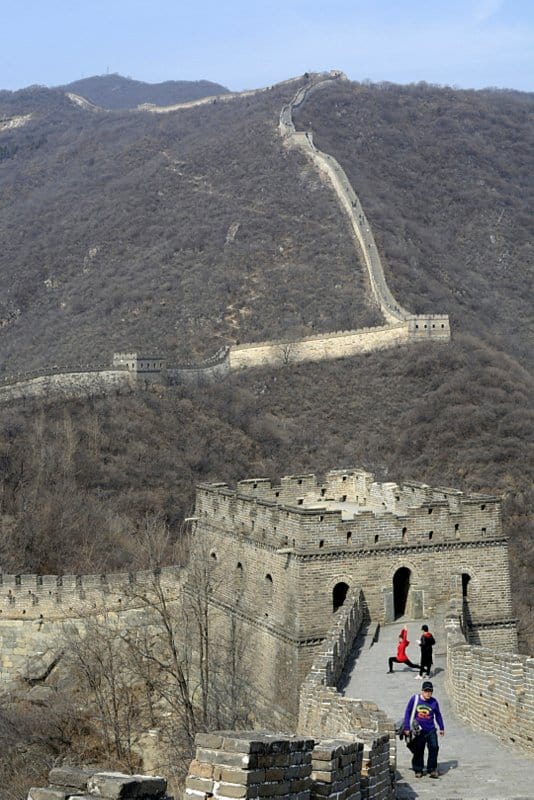 Wall of China
Once we were at the top, we knew we were 'at the top'! Spanning miles, the wall snakes like a dragon over the rugged and massive terrain. Watch towers dotted the wall as we climbed to higher summits. These 23 towers were where the guards lived, and it was obvious that life under their watch was brutal and harsh, especially in the dead of winter.
Each tower had a fire place for keeping 'warm' during winter months, but I imagine that was only an illusion when snow and blizzards were happening.
Watchtowers served most importantly as warning signals for invaders. Most had steps leading up to an open rooftop. If there was suspected intrusion, lookout guards stationed on the towers would light a signal fire to warn other towers.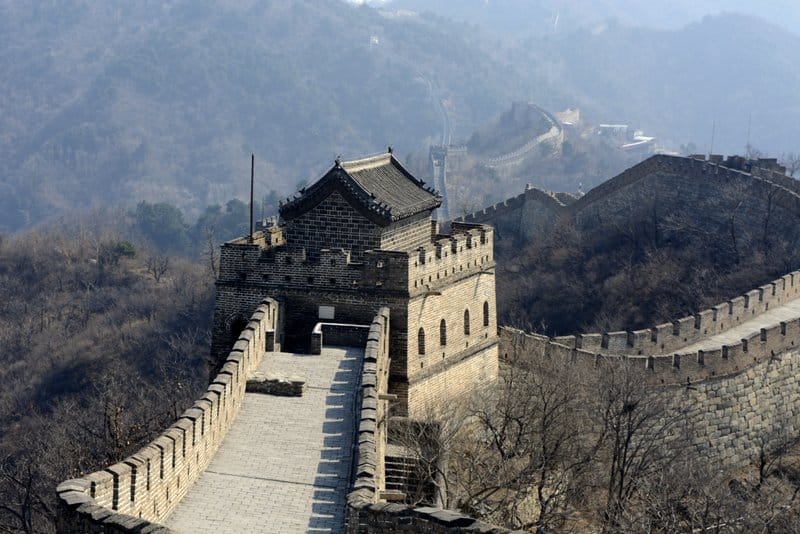 China Wall
Lots and lots of steps! Steep narrow steps made of slabs of granite, and now slick as a baby's butt from thousands of years of use, were not for the faint of heart. No strollers could make this walk on the wall! I saw many a grown person fearful and saying they could not go a step further because of the heights and how scared they were. No language barriers here because their body language spoke volumes.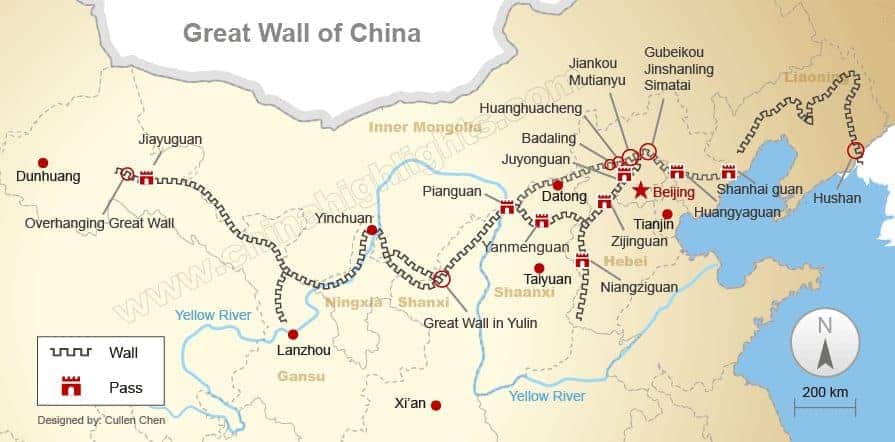 Our nearly five hours on the wall was capped by the final summit, which I didn't ascend. Yes, the nearly forty narrow steps, slick, creepy and straight up at nearly a 45 degree incline, took you to the final observation point. Yes, you got the feeling that you had accomplished a feat and were now 'king or queen' of the wall.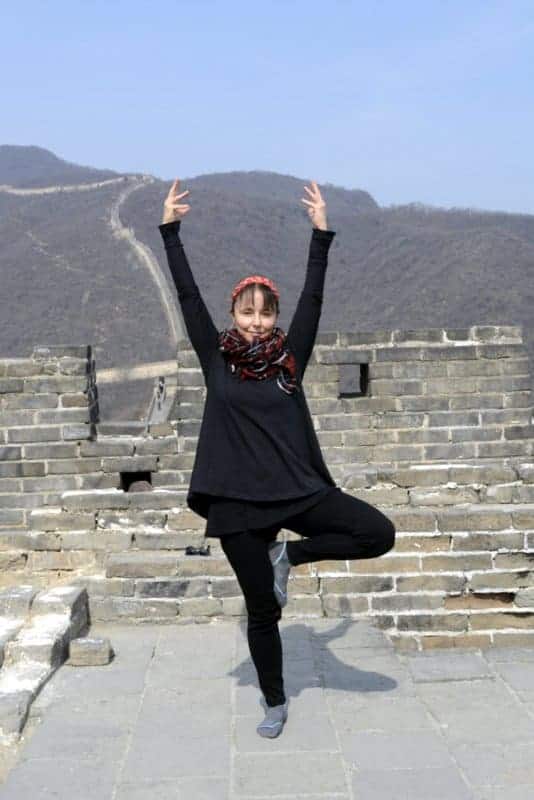 Fun Bucket List Ideas
Believe me, I was happy to sit at the base of those steps and video my comrades as they descended. From there, we walked nearly two miles that snaked back and forth, up and down, steps and flat surfaces to the 'tobaggons'. Yes, we were going down the chute, nearly a mile ride, on individual 'sleds' where we could control the speeds with the lever situated between your legs. Hey, I had no idea I was going to have a fun bucket list ride idea that I never imagined!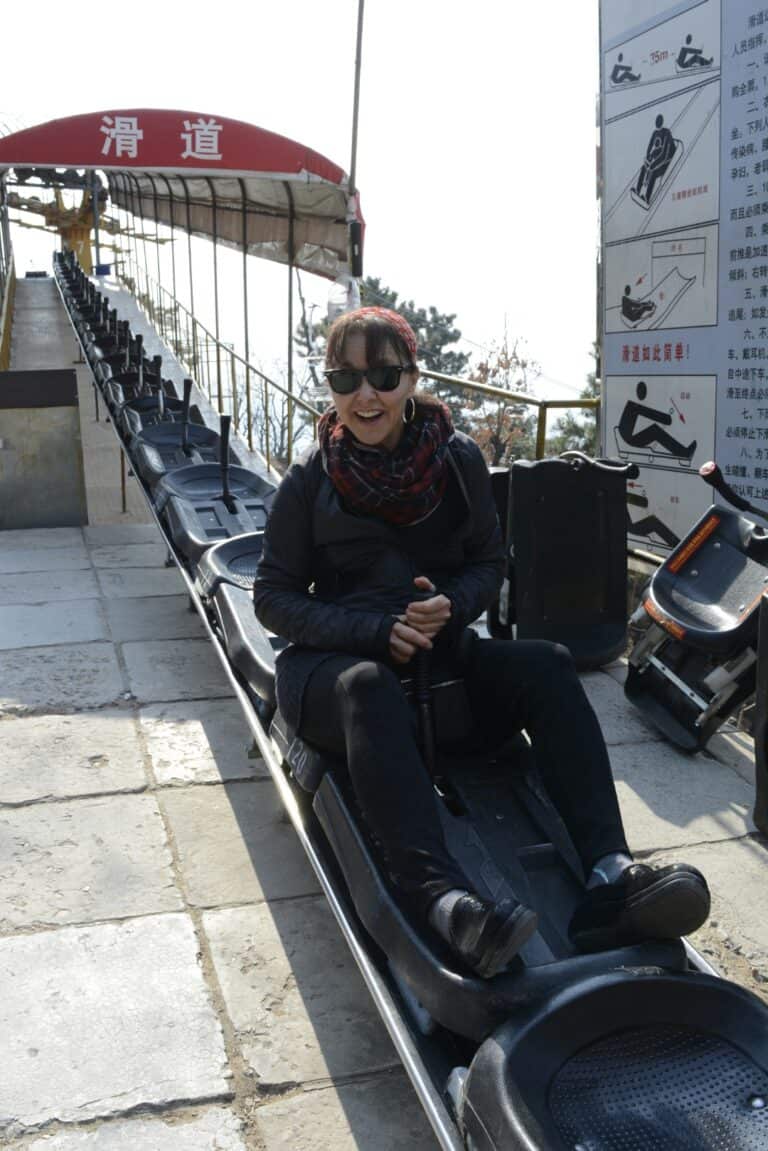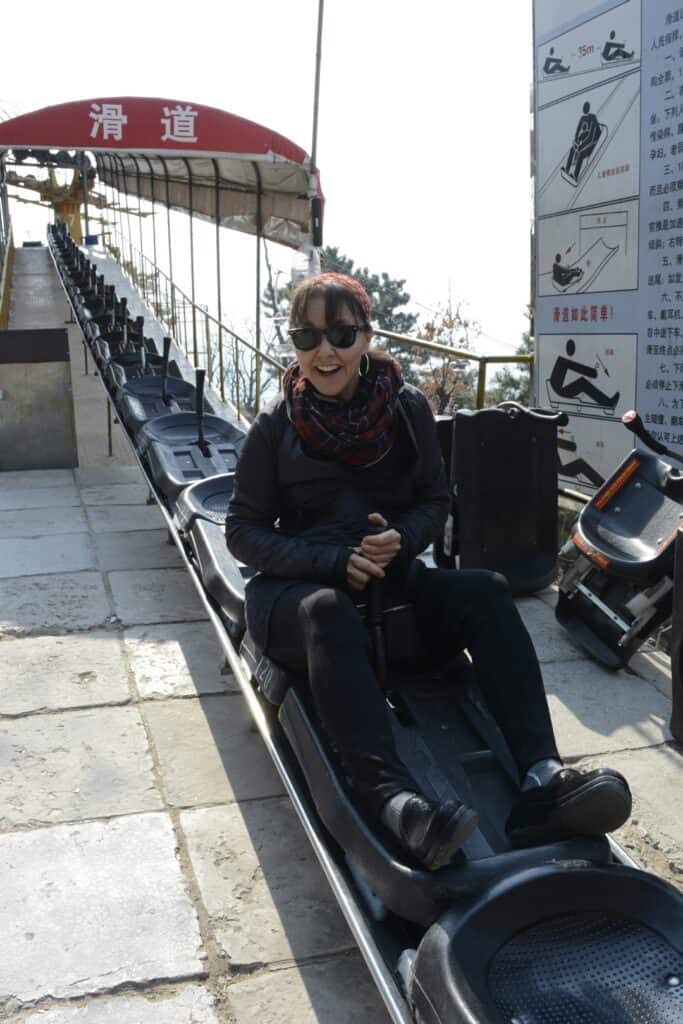 This sturdy metal tubular curving 'road' was where our tobaggons zig zagged through the mountain down to our starting point. It was pure exhilaration and the reward for a job well done! And, apparently we were in good company because Peyton Manning sure enjoyed his ride down, too!