Crispy French Toast & Grilled Brown Sugar Apple Slices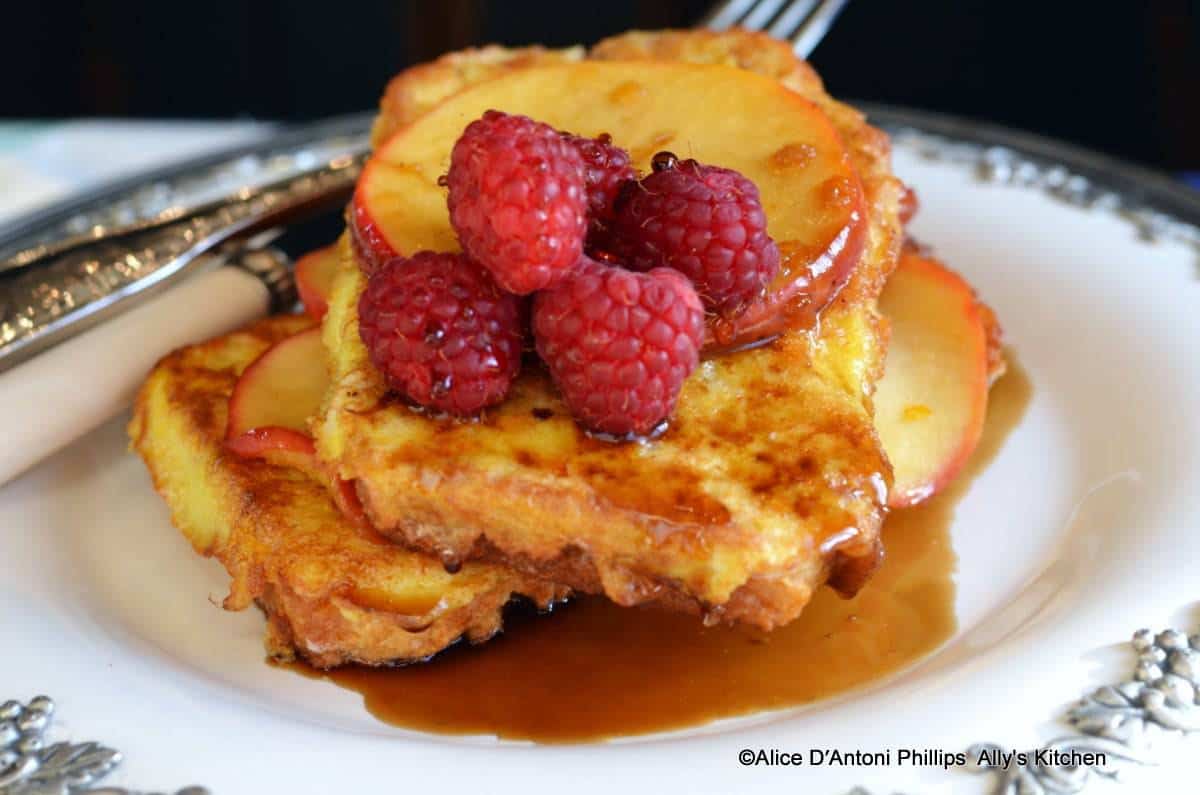 Treat you and your family to a Crispy French Toast & Grilled Apple Slices that they are sure to love.
Cinnamon Apple French Toast
Cinnamon apple french toast can be your healthy and hearty meal, so either hit as your breakfast or as a dessert. The very Healthy fruit french toast consists of varieties of fruits in it such as strawberry, blueberry, apple, and more.
The recipe will hardly take fifteen minutes and you are free to choose any bread for it. I just love it since it's all just awesome and the cinnamon when mixed with the cut apples does wonders.
Apple Cinnamon French Toast Recipe
So, to make the apple cinnamon french toast recipe, you will need apple slices, bread, brown sugar, and mix them in a bowl with butter. Cook the mixture on medium heat until the sugar is completely dissolved.
Now add vanilla extract and cinnamon to your mixture of apples and better and cook it in sim. Just remove the apple from the mixture and let it cool. Now it's time to prepare the toast.
Apple pie french toast
If you have more apples you need to use after making this delicious, recipe, then why not try the Orange Apple Upside-Down Pie.
Apple fritter french toast
Apple Fritters are luscious deep-fried donuts filled with apples, cinnamon and drizzled with an easy three-ingredient glaze. You can have these scrumptious warn apple fritters in your hands in less than thirty minutes. Make sure you stash a couple for yourself or you might blink your eyes and they will be gone.
French Toast Easy Recipe
Now another type of French toast that I love to make is with brioche bread!
To make the French brioche coconut milk waffle toast, you will need the French brioche bread which is a hybrid. The bread consists of batter and eggs. And, you can find brioche bread at most grocery stores.
So, if you have never tried the brioche bread, trust me you are missing out on a great tasty thing you can ever have. So, to make the waffles, all you need to do is just put the egg in bread in a hot waffle iron and you are all set to enjoy the dish.
French Toast
To make the brioche french toast, you will need to add the sliced bread, beaten eggs, and milk and then fry it. It can be used as a side dish and goes completely well with bacon, fruit salads, sausage, and quinoa.
However, if you are someone who is health conscious then this might not be for you as it contains a high amount of saturated fat. But there can be nothing else that beats the taste of french toast.
How to Make French Toast
While it's super easy to make French toast, the read design of this recipe comes with toppings. And, there's nothing tastier than the Skillet Spiced Apples and Coconut!
The Skillet spiced apples and coconut are some of the best things you can ever make. All you need to make this dish is apples, coconut oil, cinnamon, cardamom, brown sugar, shaved coconut, salted butter, and thyme leaves.
The heartwarming and soul-filling dish is just so easy to make. And on top of that, you can also use it as a dessert, or as a side dish, the choice is completely yours.
Apple Breakfast Recipes
Breakfast is an important meal for your day. And, nothing's better than adding apples to your breakfast.
The Maple syrup fried apples and dates can be a perfect side topping for anything that contains pork or turkey.
Another idea for breakfast apples? Caramelize apples! You can cook them in high heat with sugar until the sugar is dissolved and then add butter to it and turn the heat down. Now just add a bit more sugar to it. You will get your caramelized apples.
And, caramelized apples would be outstanding on French toast with a dollop of plain Greek yogurt!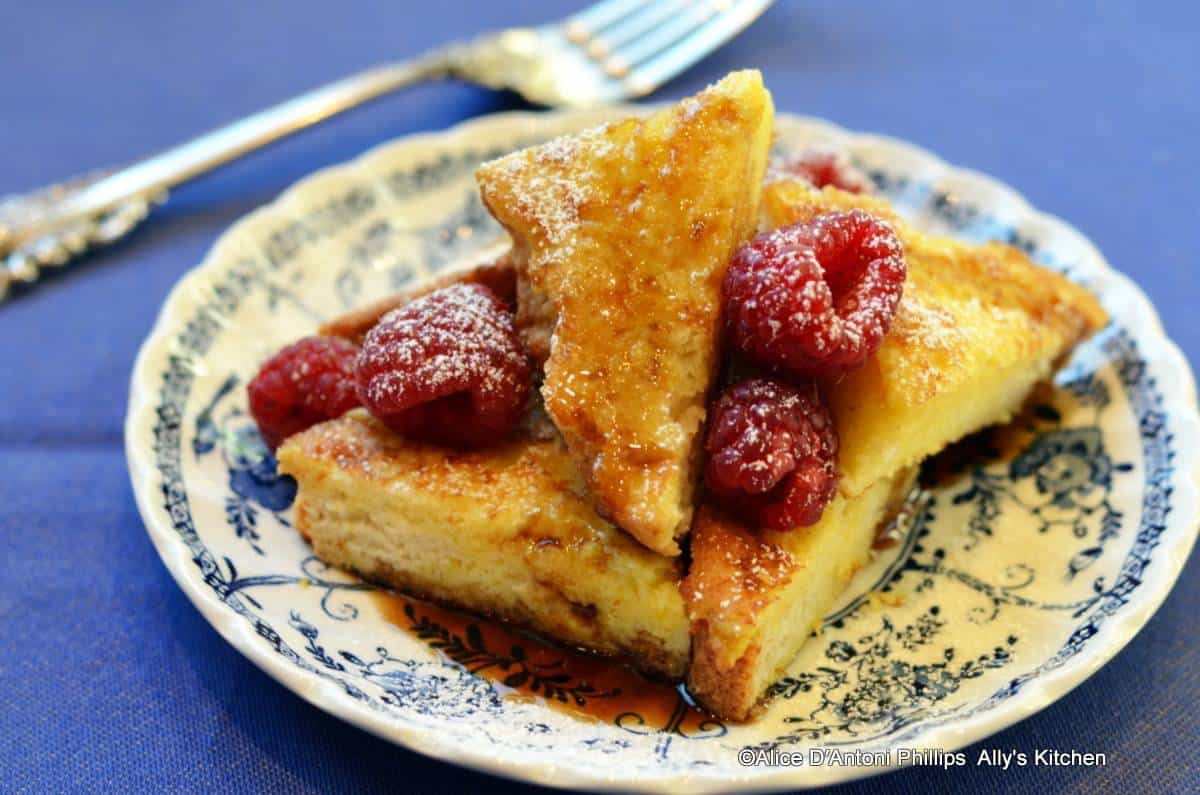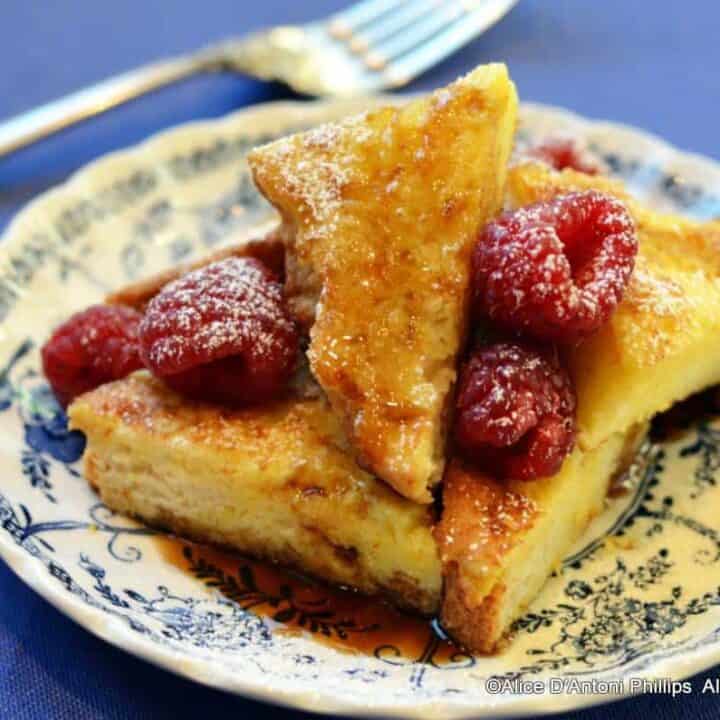 Crispy French Toast & Grilled Brown Sugar Apple Slices
Treat you and your family to a Crispy French Toast & Grilled Apple Slices that they are sure to love.
Ingredients
6 slices of day old bread
3 eggs beaten
1/2 cup milk (sometimes I use half & half for richness)
1/2 tsp cinnamon (or your fave spice flavor~~nutmeg, cloves, cardamom, coriander, etc.)
1 large apple skin-on cut into 6 circle slices (just pop out seeds leaving the inside 'pattern' on some of the slices)
6 tbl butter (divided)
2 tbl brown sugar
Maple Syrup (or your favorite syrup)
Fresh Berries for garnish
Instructions
Combine the eggs, milk and cinnamon and pour in a pan. Lay the sliced bread in it for about 2-3 minutes on each side. Meanwhile in a medium to large heavy skillet over medium heat, put about 2 tbl of butter, lay the apple slices in the skillet and sprinkle with the brown sugar. Grill the apple slices about 2-3 minutes on each side or until 'al dente'. Remove the apples, add more butter, reduce the heat to medium low and begin grilling the egg soaked bread slices cooking about 3 minutes per side or until you get a nice crispy golden brown caramelized outside. You can cover with a lid as each side cooks.

Serve by alternating slices of grilled apples and French Toast garnished with fresh berries and syrup. Serve immediately.