Chorizo Beef Meatloaf with Spicy Sweet Chili Sauce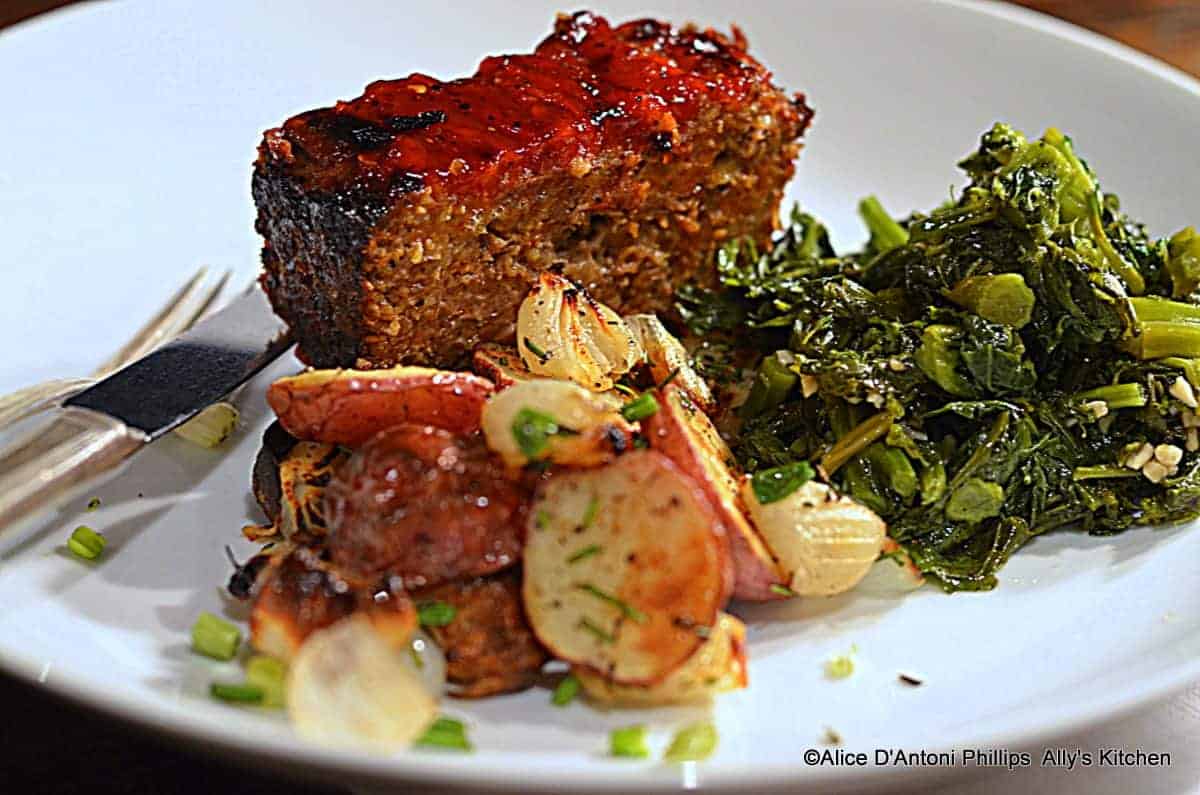 Chorizo beef meatloaf isn't the 1960s kind of meatloaf! No way! With a spicy chili sauce on top, you know you're eating something fabulous!
Mexican Meatloaf
Mexican Meatloaf has some key ingredients like taco's seasoning, egg, tortilla chips, and jack cheese, making the recipe more delicious. Using milk and egg in this recipe makes it moister and feels very good to have such a mouth-watering meatloaf. Meaty pizza bolognese sauce with Mexican Meatloaf will be the best combination you ever had.
And, if you're looking for another Mexican twist on meatloaf, then my Killer Good Spicy Green Chile Taco Meatloaf is off the charts!
Then, if you want a side dish that will WOW your fans, then you have to try these Easy No Fail Roasted Shishito Peppers!
Easy Mexican Meatloaf
Easy Mexican Meatloaf, but still, it is a tasty Mexican meatloaf. It is a very easy five-step recipe that starts with mixing all your favorite ingredients. Spread them in the pan equally. Apply creamy vodka marinara sauce on top of the mixture to store the moisture inside the Meatloaf and heat it in the oven. The tastiest Mexican Meatloaf is ready.
Smoked Chorizo Meatloaf
Smoked chorizo meatloaf is pure heaven which is loaded with lots of cheese. It has this unique taste which is due to the grill toasting the Meatloaf. Adding salt & vinegar sauce chicken strips while grilling the Meatloaf will make your next-door person starve for this exotic combination.
Easy Chorizo Meatloaf
Easy chorizo meatloaf is very similar, but it is also unique because it has a special taste because of Chorizo in it. Making Meatloaf with Chorizo will do wonders in our house. Of course, it is important to have good quality chorizo to give the unexpected divine taste ever. All recipe is easy if it is made of love.
Meatloaf with Chorizo
As said above, Chorizo is the key ingredient. It makes the Meatloaf very tasty, and it takes it to the next level. One of the best combinations with the chorizo meatloaf is Cuban-style black beans with yoghurt sauce, and these two are the deadly combination ever. Beauty not admired is a sin, but the tastiest food is not admired will be the greatest sin.
Recipe for Mexican Meatloaf
Here we have the best and easy recipe just for you meatloaf lovers. Mix all your special ingredients and start preheating the oven. Whisk it with egg or milk to have a good moisture meatloaf, spread it in the pan, and heat it for 45 minutes to 1 hour. Here we go, the most delicious recipe ever is ready. And remember, the most important key ingredient in this recipe is love. Don't forget the Soto Ayam with sambal sauce will make the recipe more divine.
Old Fashioned Meatloaf Recipe
It's hard to miss a good meatloaf, and if it is made in an old traditional way, then you are going to love this. Meatloaf recipe has been added to cookbook since the 19th century. In those olden days, there was no oven to bake. They have used old ways like grilling the mixture directly in the fire and making the Meatloaf keeps improving with time. As we all know, old is gold and the traditional method of making Meatloaf is tastier.
Meatloaf with Sauce Recipe
Meatloaf with the sauce is like having ice cream in heaven, unimaginable, right? Meatloaf with the Moroccan beef ragu sauce is the best. Moroccan beef ragu is made of Italian seasoning, garlic, meat, and paprikas. All the ingredients mixed, add water and steam for approximately 30 mins. Then add your favorite toppings. And we can have our delicious Moroccan beef ragu sauce to enjoy. To store the moisture, apply the sauce on top of the Meatloaf and bake the Meatloaf.
Having Meatloaf can make your day, and adding ketchup or sauce will make it more flavorful. Love and Meatloaf are alike, and we can never get enough of both. So live your life with lots of love and also Meatloaf.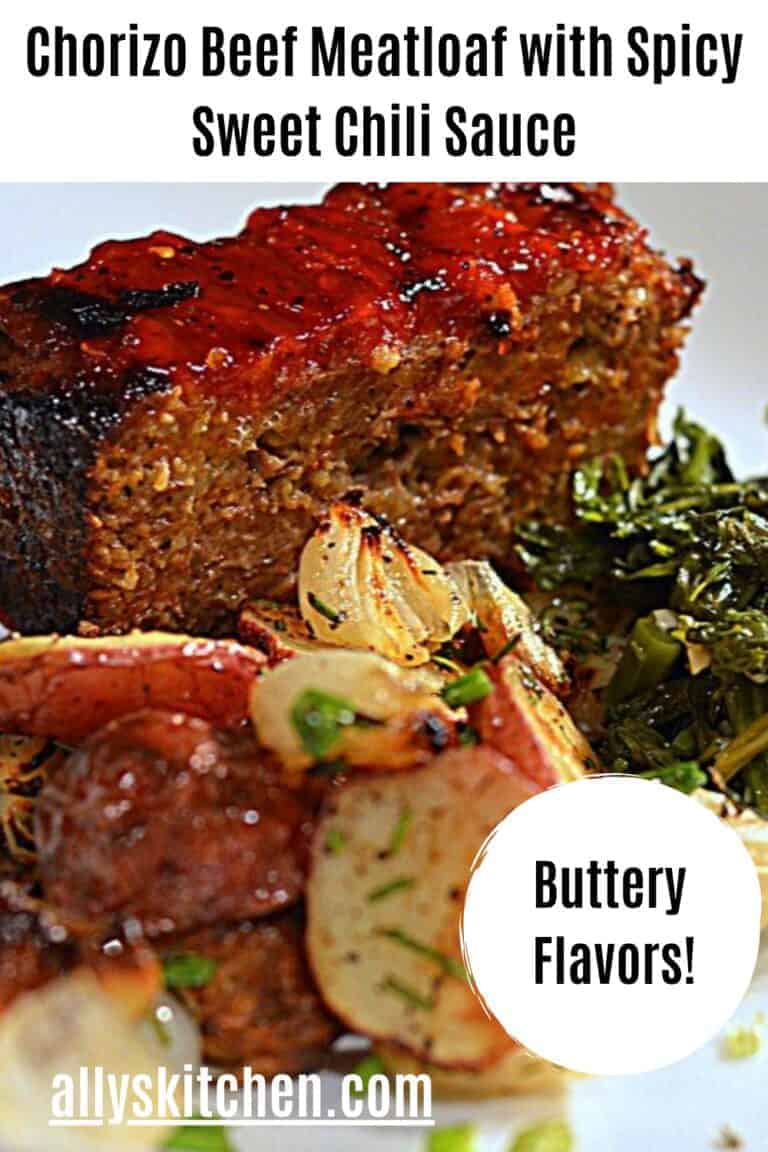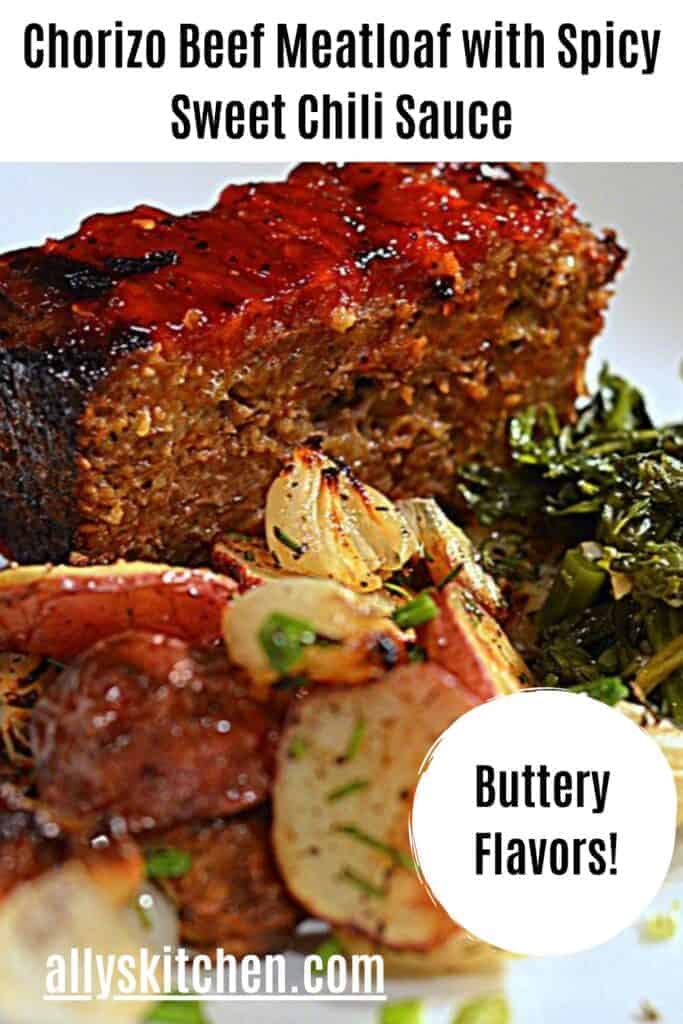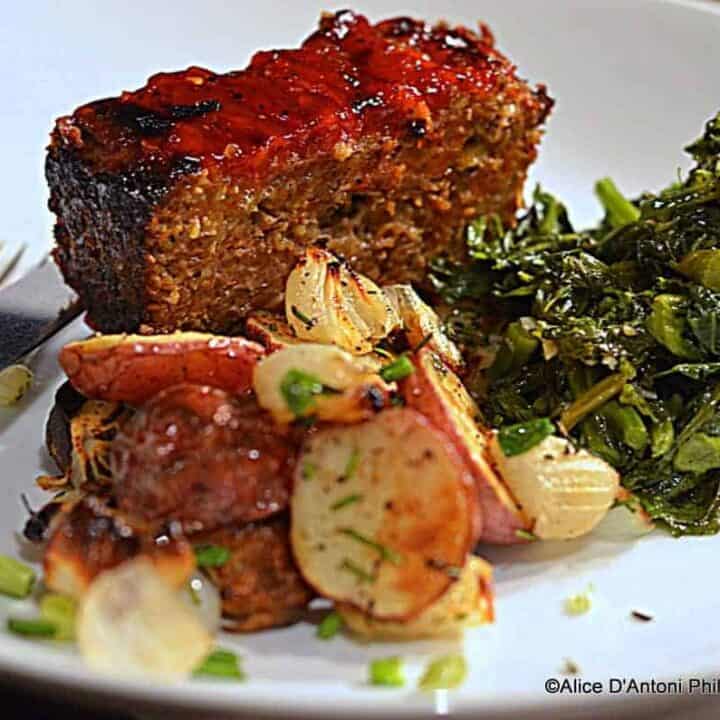 Chorizo Beef Meatloaf With Spicy Sweet Chili Sauce
Meatloaf taken to the next level. This chorizo beef meatloaf is so delicious, there will never be any leftovers!
Ingredients
Preheat oven 350
1 pound ground beef
1 pound ground chorizo (out of casings)
2 medium carrots
2 stalks celery
1 medium onion
½ cup chopped Italian parsley
¼ cup coconut oil
¼ cup cream, heavy cream or half and half
2 beaten eggs
½ cup oats (put in food processor and pulse into fine mixture)
1 ½ tsp sea salt
2 tsp. coarse ground pepper
2 tsp. dried Italian seasoning
1 tsp. smoked ground paprika
1 tsp. red chili flakes (divided)
1/3 cup bottled sweet chili sauce (I used Mae Ploy. You can certainly make your own sweet chili sauce! I'm working on a recipe!)
1 cup ketchup
Instructions
In a large mixing bowl, combine the meats. Put the carrots, celery, onions, parsley and oil in a food processor and pulse until it's a fine mixture. Add to meat and blend well. Add cream, eggs, oats, salt, pepper, Italian seasoning, ½ tsp red chili flakes, paprika and blend well.
Put into a greased baking dish or bread loaf pan and shape. Make a slight indentation in the top of the loaf. Mix together the sweet chili sauce, ketchup, and ½ tsp red chili flakes and spread on about ¾ cup on top. Reserve remainder for garnish or dipping.
Bake in a preheated 350 degree oven for about 50-55 minutes. Remove and let sit about 15 minutes then either remove from pan or serve directly from the pan.