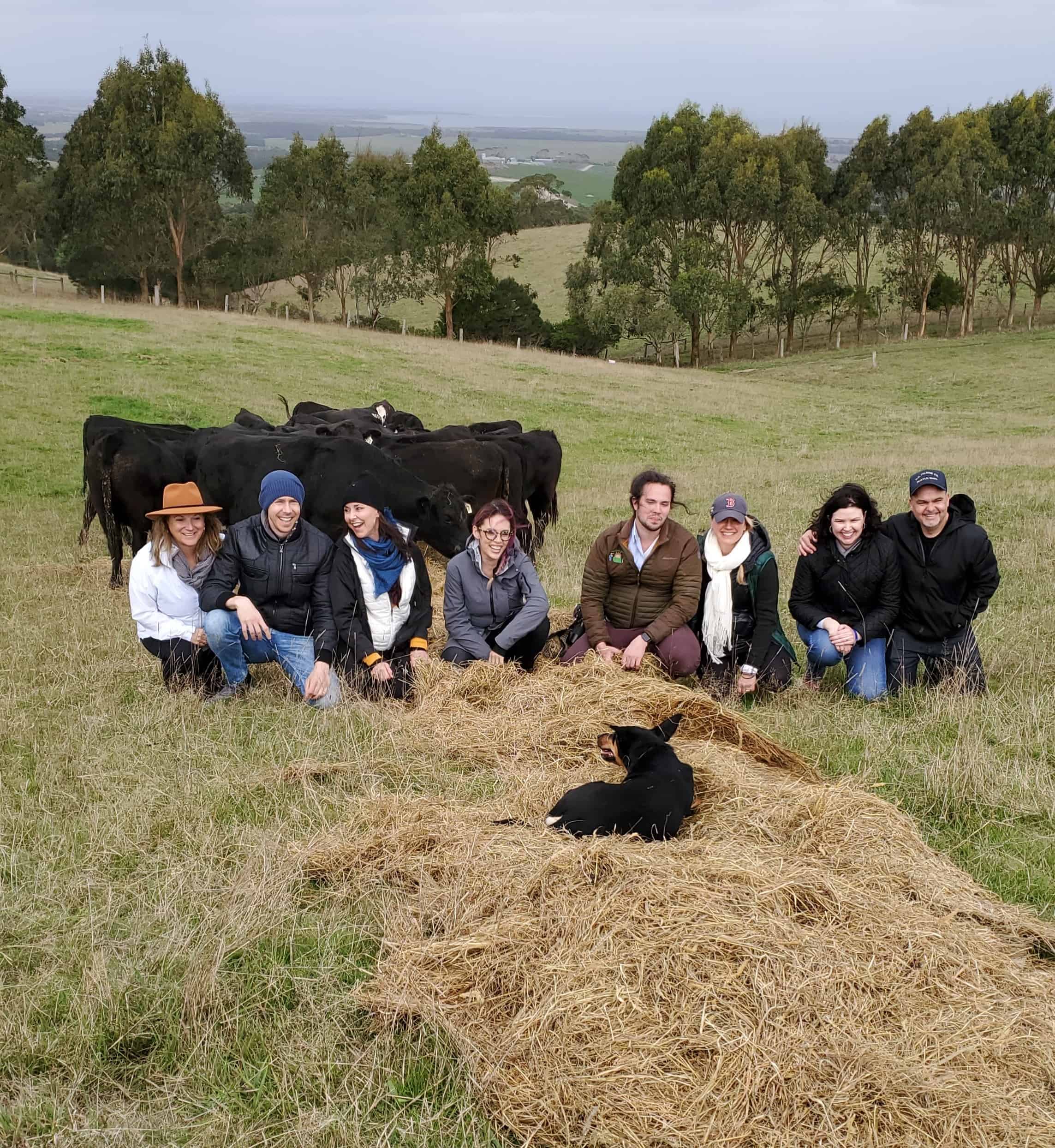 ow often do you get the opportunity to experience Australian travel with a group of rockin' foodie friends? Never? Once in a lifetime!
Traveling in Australia
Travel to Australia. Trip of a lifetime.
Travel to Australia. With a group of esteemed foodies. #Aussome!
Travel to Australia. The guest of the Meat & Livestock Association of Australia. No way! Yes, way.
Australian Travel
Sometimes I pinch myself wondering how in sam hill I've been so lucky and fortunate to take my passion for cooking and food and parlay it into a real career and brand during the past about six years. And, working with True Aussie Beef and Lamb is one of my most prized opportunities. Besides being just great people, this organization is part of the Meat and Livestock Association of Australia.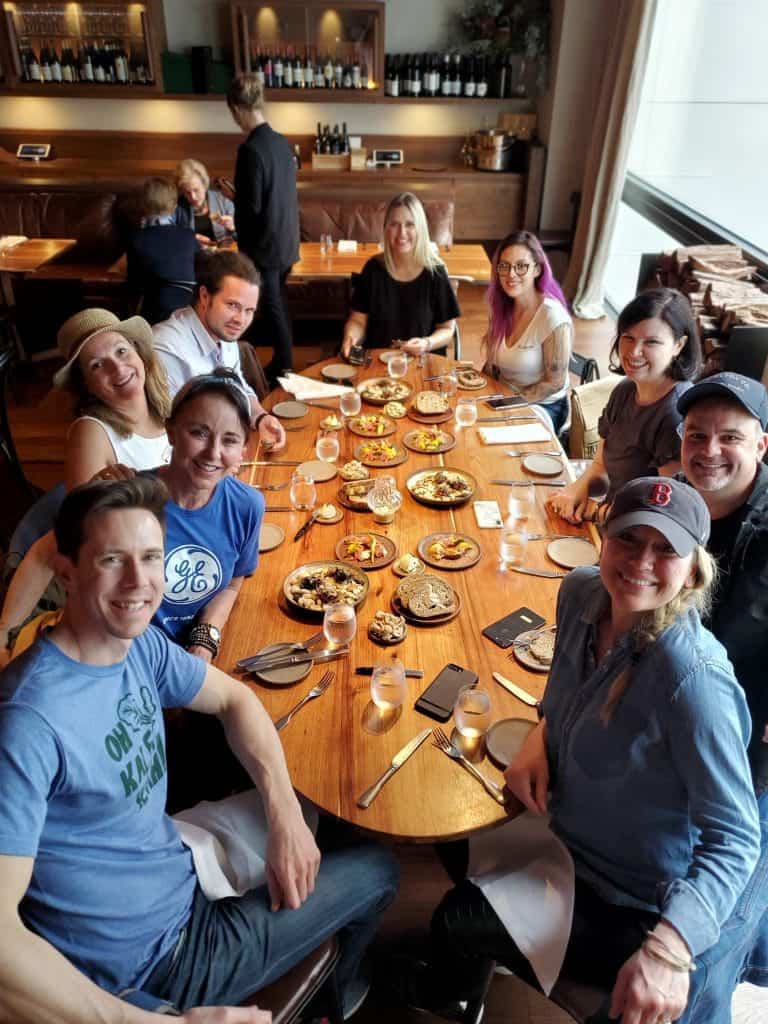 Things to Do in Australia
Our Itinerary in a Nutshell
Started in Sydney after a long travel from the USA. That evening we had cocktails at the Opera Bar/ Smoke Bar and dinner at Barangaroo.
Best Places to Visit Australia
Next day, we boarded another flight from Sydney to Orange to visit the farm of James and Sally Morse in Wongalee, Molong, NSW. Later that afternoon, we hit the road to a winery tasting in Jugiong where we stayed at the beautiful Sir George hotel.
Australia Sightseeing
Up early and bright eyed and bushied tailed, we head to Adelong to visit the family cattle farm of Matt and Ange Pearce where we got indepth information and first-hand experience about grassfed cattle husbandry and traceability. After a sumptuous late afternoon big dinner, we jumped on our bus and headed to the Wagga Regional Airport to fly off to Melbourne.
Holiday to Australia Visa
Check into the hotel in Melbourne, freshen up a little and now it's time for dinner at Heroes Rooftop where we nibbled on South East Asian snacks. A good night's rest because the next day in Melbourne was packed. Dubbed MJ's Melbourne Mystery Chef Tour, we were in for a FULL day of exquisite food including lots of grassfed beef and pasture raised lamb that went into the evening hours.
Yes, don't forget to apply for your VISA before heading down under!
Vacation Australia
Rise and shine. Back on the bus, and we're off to a JBS Plant tour with focus on QA systems, traceability, product integrity + quality of Australian grassfed beef and lamb. Truly mesmerizing and intriguing, we learned so much about the care and integrity in the processing of product.
Famous in Australia
Lunch at Korumburra and we're off to our next farm. Gippsland Natural Beef in Hoddle, VIC. After an amazing farm tour of Gippsland Natural Beef with Paul Crock, my foodie mates and I are put to work to create dinner for at least 50 people who are coming in to dine with us under the big white tent in the middle of a magnificent farm. We spend more time in Gippsland before we're off to our next destination, Phillip Island VIC where we'll visit the farm of Bob Davie of Bimbadeen. We stay right there on the farm in amazing accommodations and head for the Fairy Penguin Parade that evening with whatever we can grab to eat for dinner along the way.
Australian Places
Next morning, up early, brekkie and back on the bus heading to the next farm, a sheep farm where we got first-hand insight into what happens on an intensive family owned sheep farm with hundreds of acres of land in the middle of nothing close by. After that, we're off to a late lunch and then Healesville Wildlife Sanctuary for an up look at wildlife in Australia.
Our group makes its way back to Melbourne on the bus, and we have this incredible evening before all saying goodbye the next day. We start with cocktails along the waterfront then off to the trendy and delicious Chin Chin restaurant for a family Asian dinner. All of our mates, Aaron Brooks, Executive Chef Four Seasons Miami, Alexei Rudolph, 'Chief Storyteller' and Foodservice Connections, LLC, Bobby Parrish of Flavcity, Claudette Wilkins, Executive Chef, El Jardin, San Diego, Jamie Simpson, Executive Chef, Culinary Vegetable Institute, Kathy Kingsley, Editorial Director, Fine Cooking Magazine and content producer for PBS "Movable Feast", Renee Scharoff, Executive Chef 'Blonde on the Run' Catering in Boston, and Catherine Golding, our host from MLA and True Aussie, had solidified an unbreakable bond during these days of being together literally non-stop. Cooking together. Traveling, laughing and learning. We were a tribe of foodies who all knew that we had been chosen for a most momentous experience!PS: I have lots of Aussie #grassfed beef and lamb recipes on my website! Here's one of my faves!
Check out more traveling articles here:
Taste of Israel
the king david hotel
the people taste of israel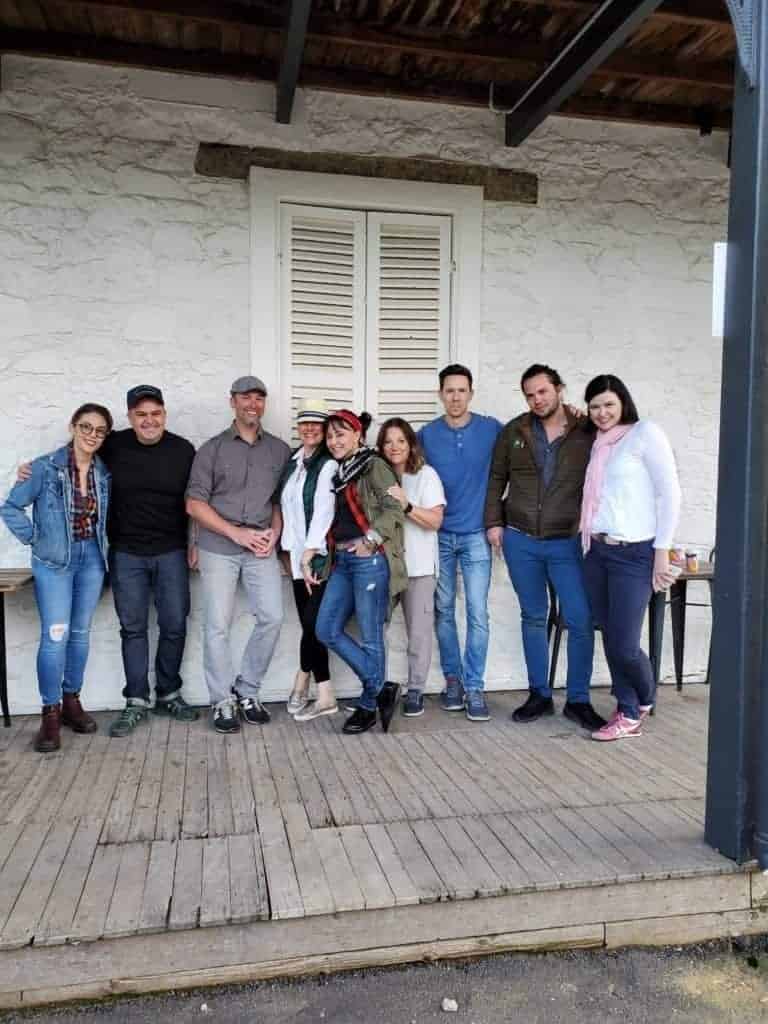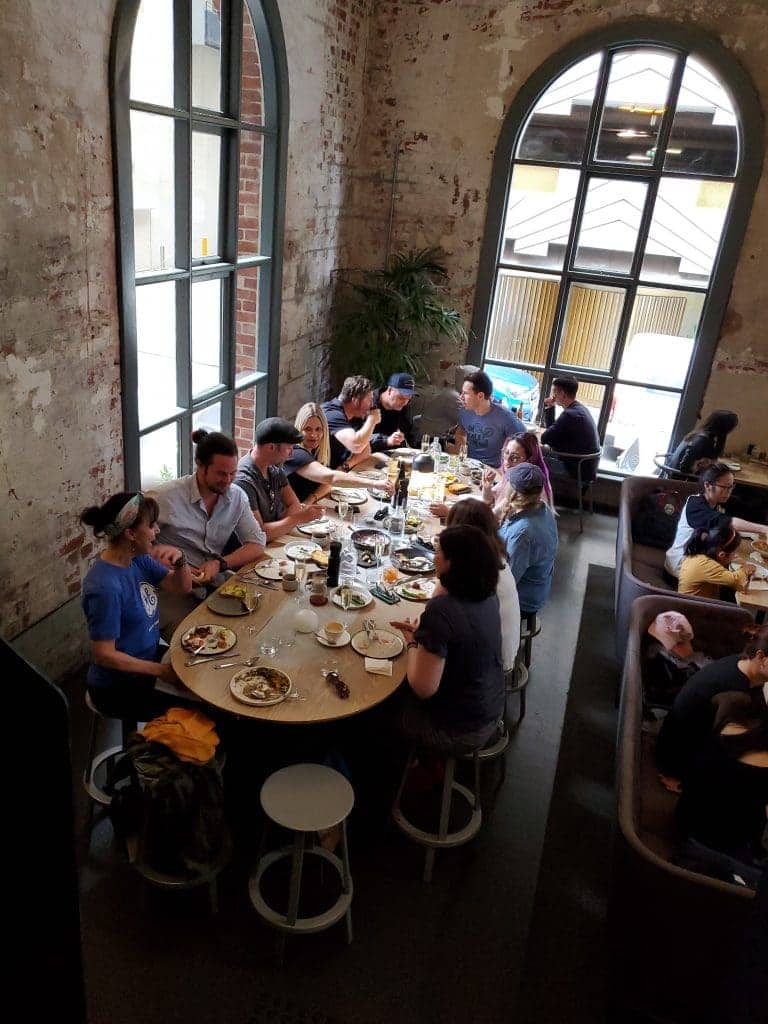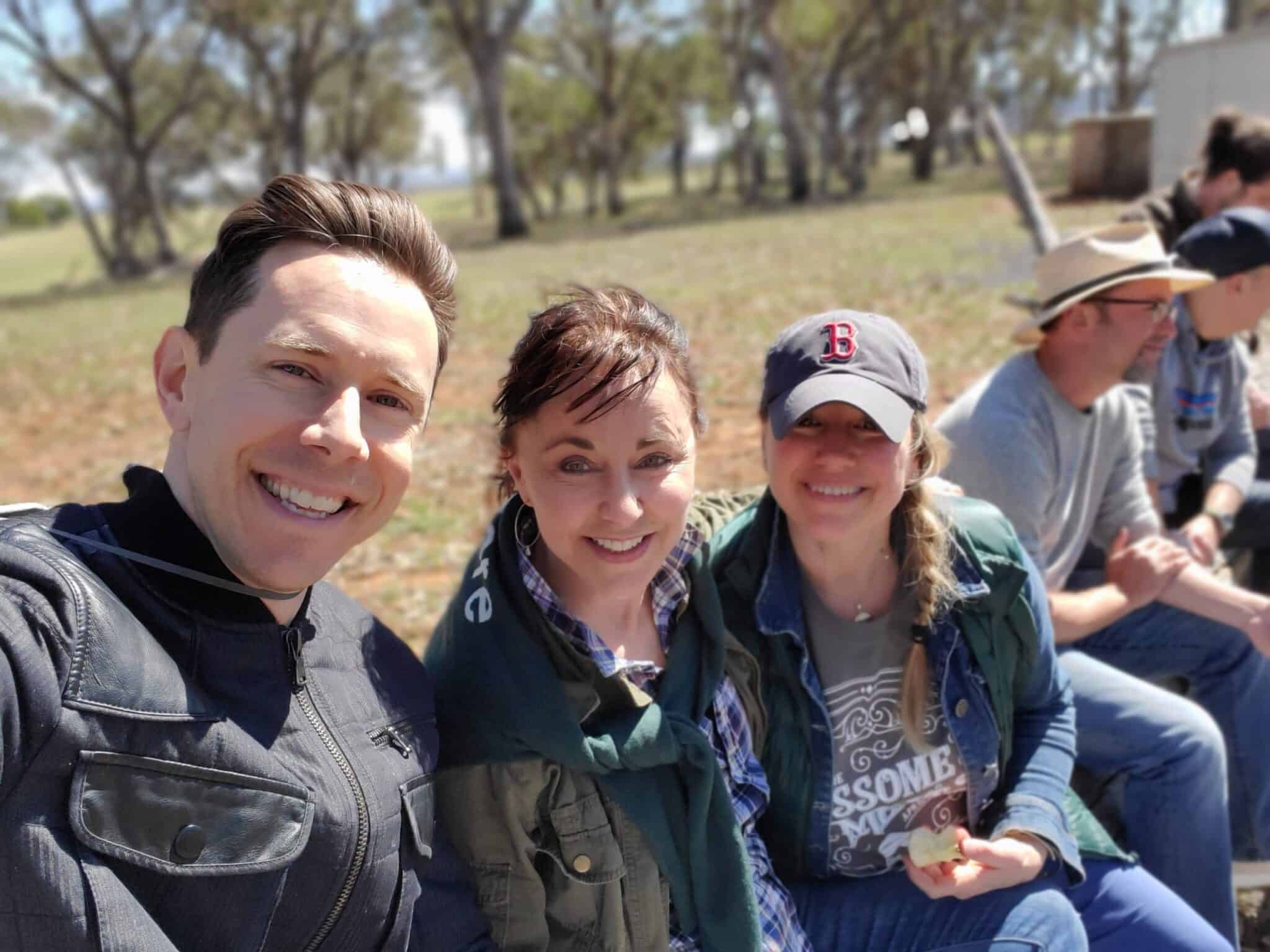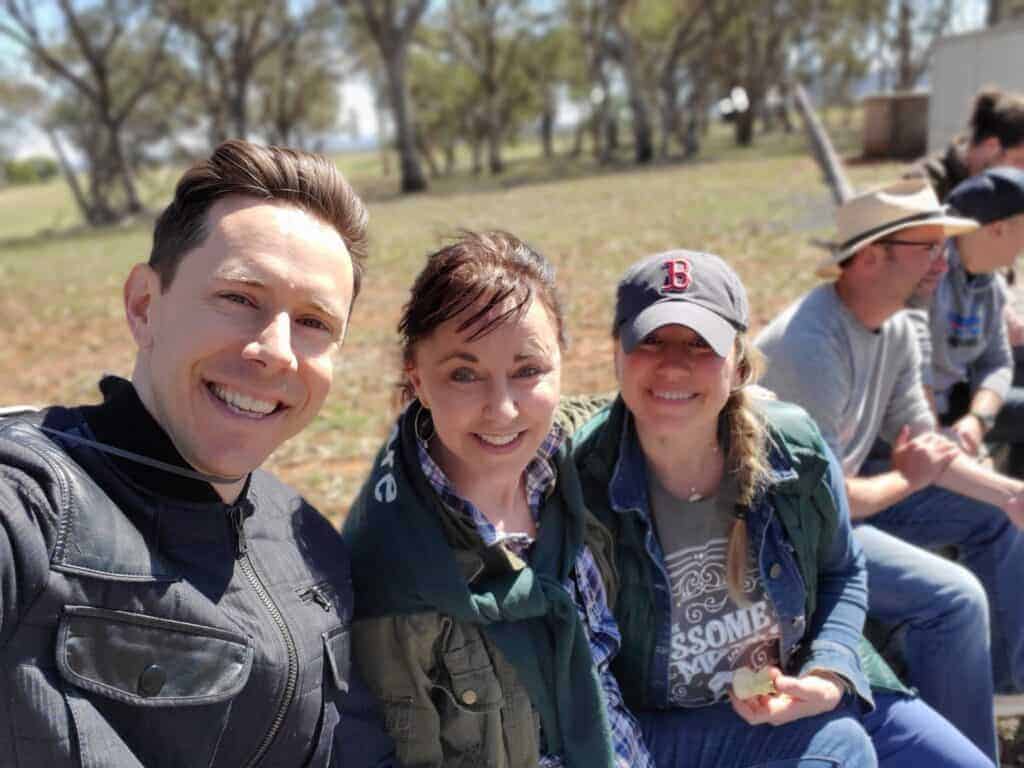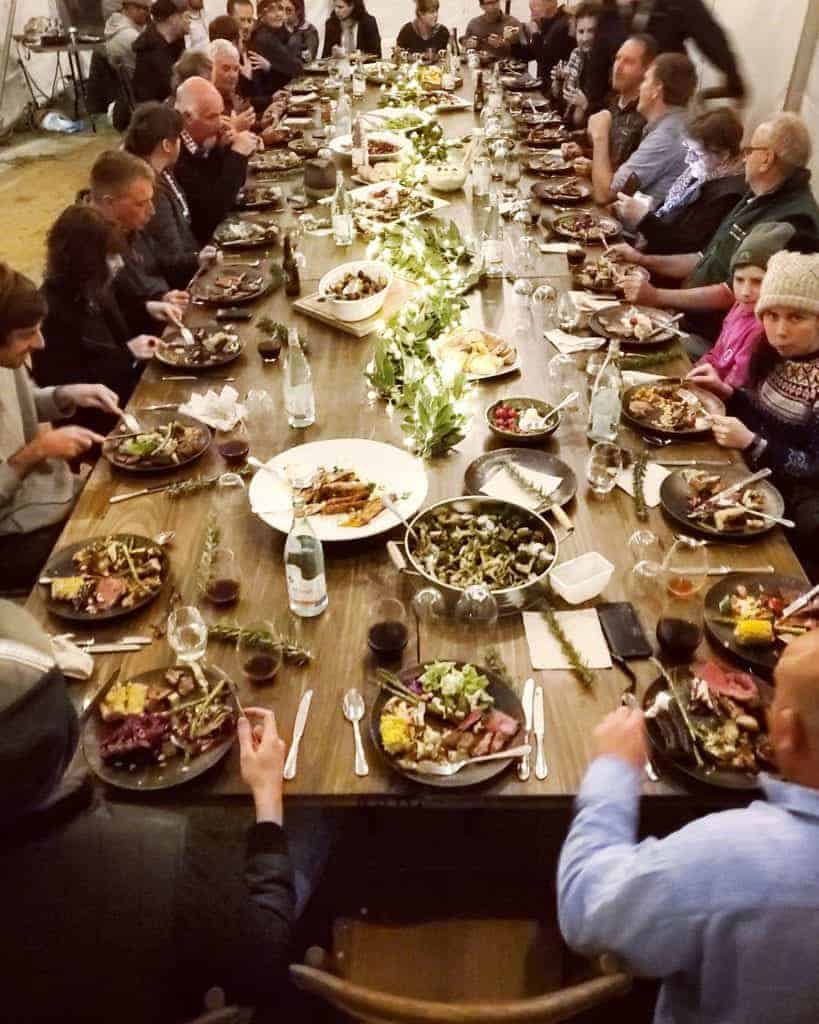 Enjoy some of the videos I created to capture some of the moments and also check out Ally's Story.